For our last day tour in Seoul, we went to Gyeongbokgung Palace, one of the Five Grand Palace in Korea, and served as the main palace during the Joseon Dynasty. It was also one of the popular filming sites for historical K-drama such as Rooftop Prince and Moon Embraces the Sun, to name a few.
The scenery of Gyeongbokgung Palace was breathtaking. Inside, there's a beautiful secret garden, unique architecture of the traditional houses, hall and pond.  Add to that the girls touring wearing 'hanbok' (korean traditional dress). I heard that when you wear a hanbok, your entrance free to historical palaces are free. Entrance fee was at KRW 3,000. We haven't tried one though since our schedule was tight but hopefully when I go back next year, I will be able to wear one.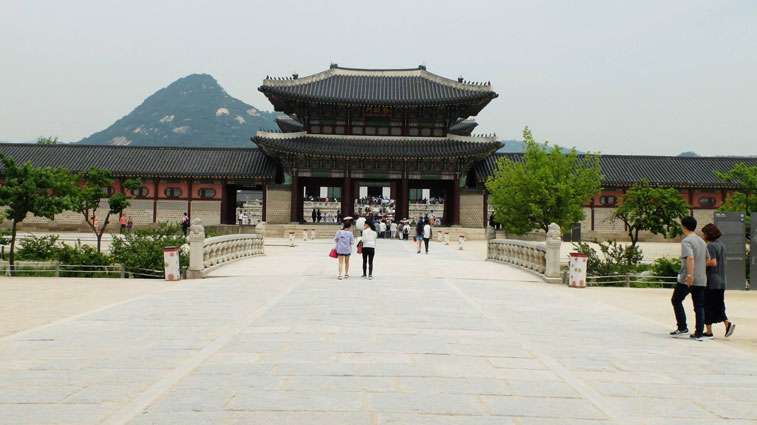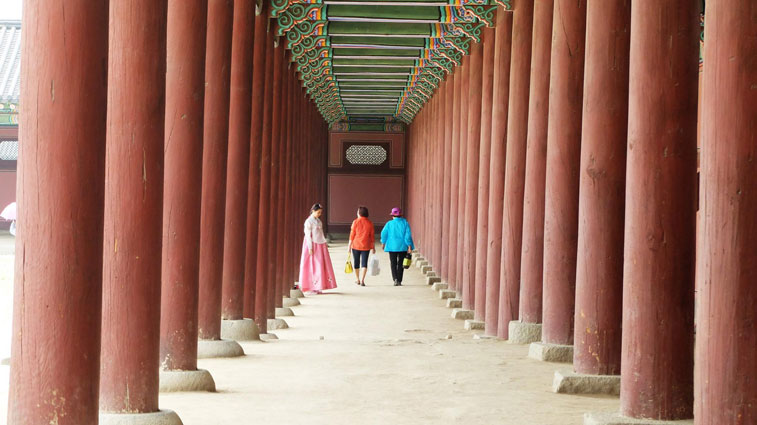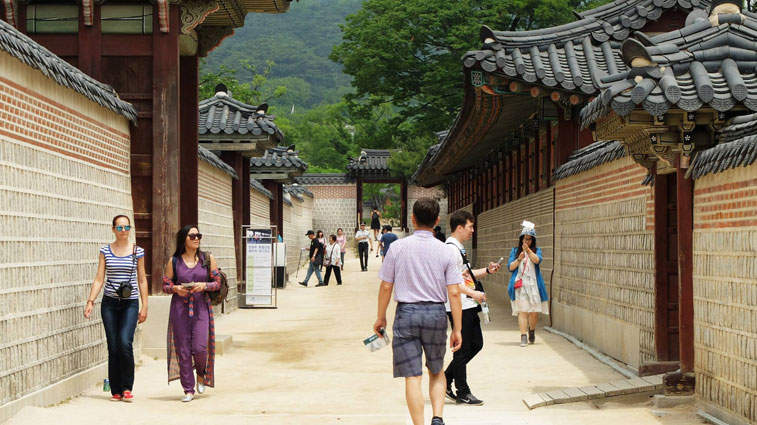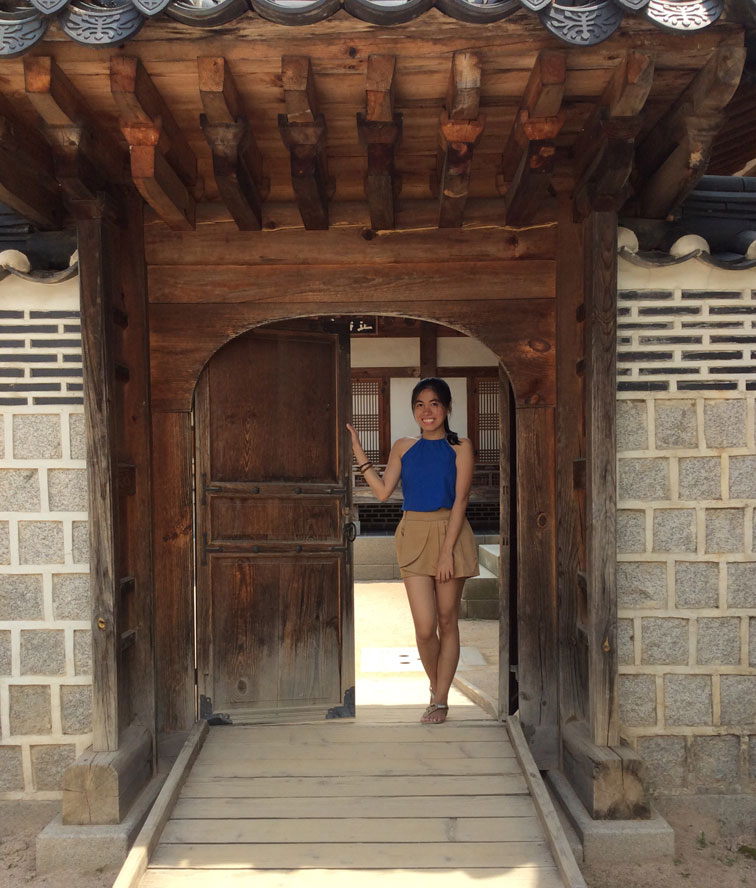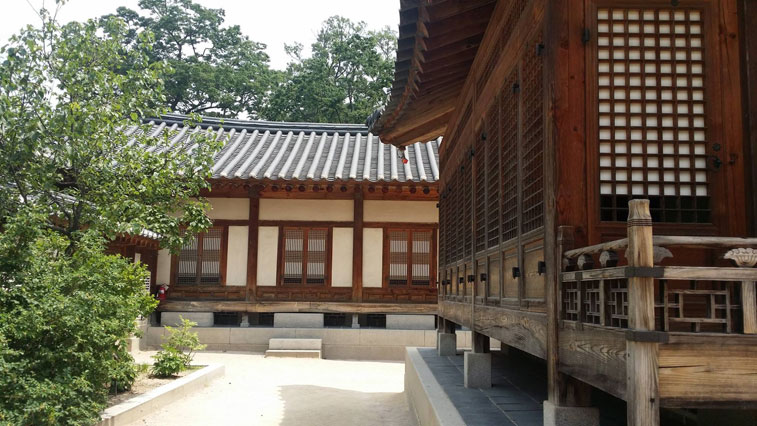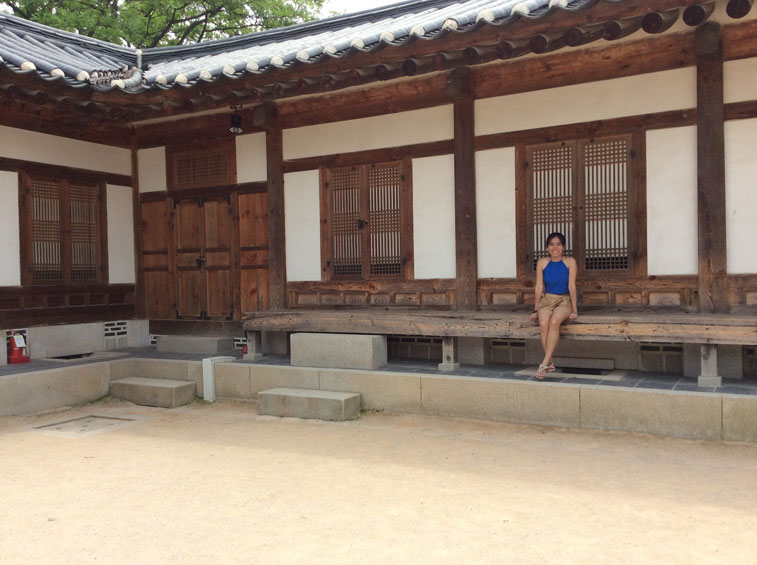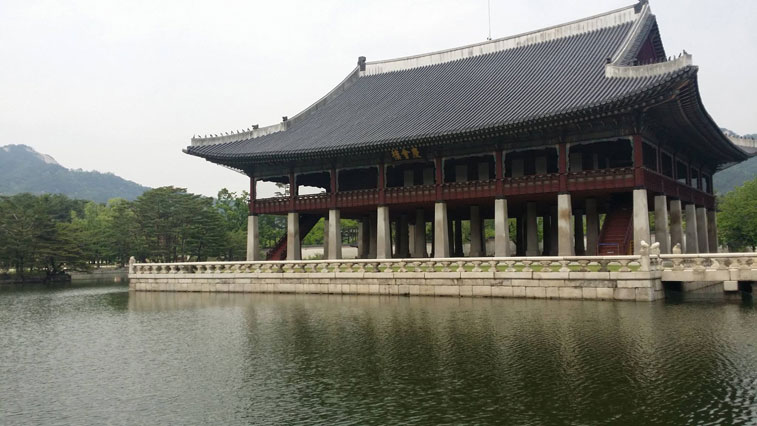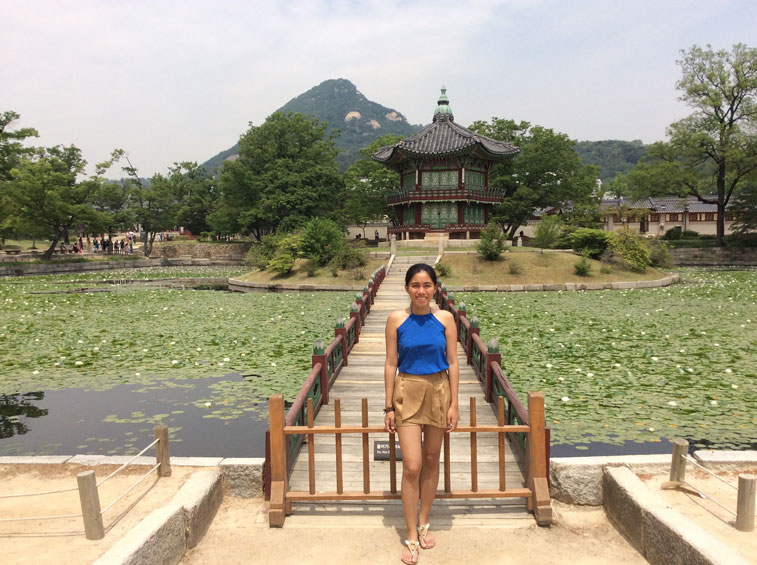 On the left side of the main palace, there was the souvenir shop where you can buy traditional memorabilia for your families and friends in the Philippines.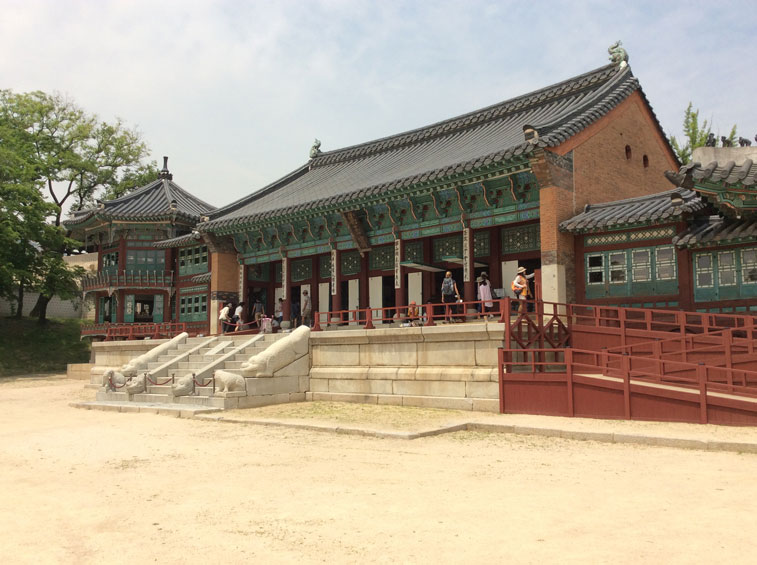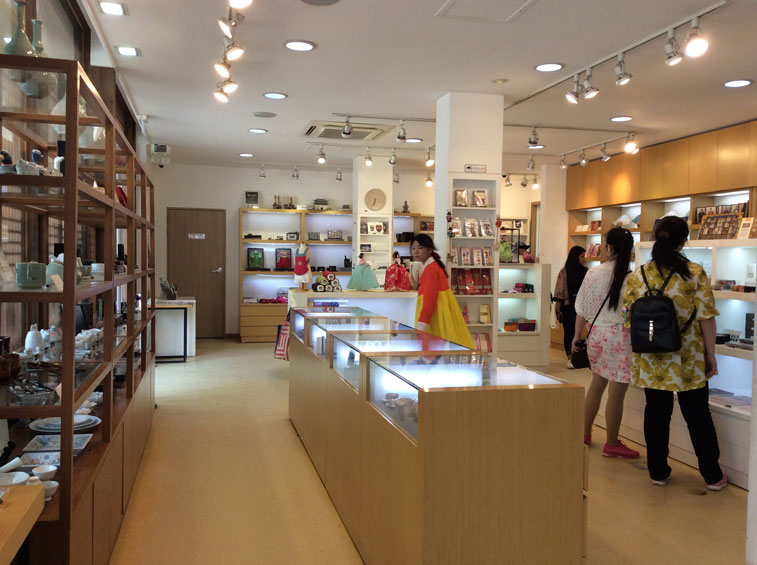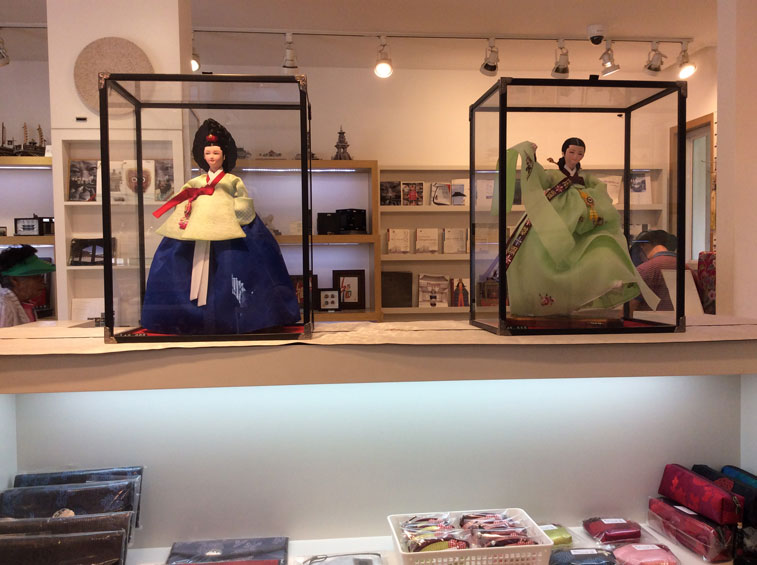 There's also a cafe near the exit, just in case you wanted to relax after a 2 hour walk inside the palace. Yes, the walk inside the palace was that long because the whole place was so huge that it's hard to easily escape when you wanted to. 🙂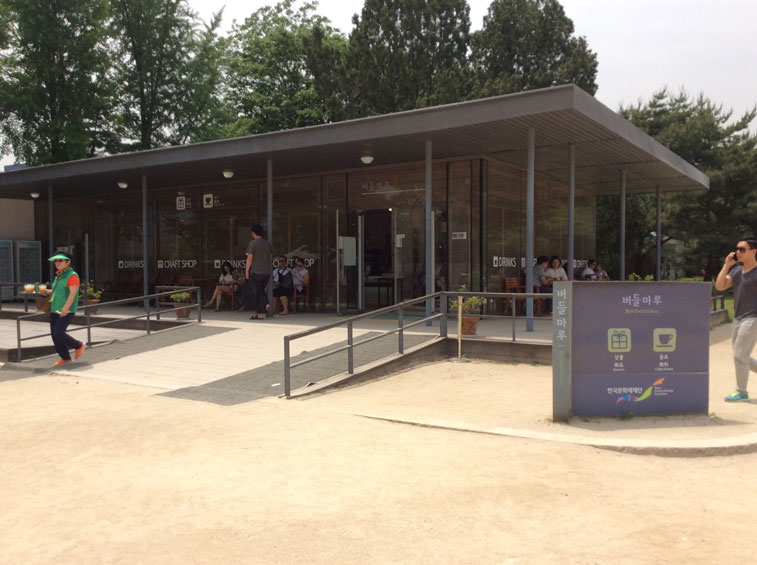 Before we head to our next itinerary, we waited first for the changing of royal gate guards ceremony outside the Gyeongbokgung Palace. The ceremony was a reenactment of the original ceremony that began from 1996. The gate guardsmen serve their sentry, perform the changing of the guards, and hold a parade.
Statue of Yi Sun-Shin
We passed through the Statue of Yi Sun-Shin and King Sejong outside Gyeongbokgung Palace as we go through YP Books to buy my friends' Korean Language books. Apparently, there's a "Sewol Commemoration" event during that time to where the statues were so we didn't stay that long for photo ops.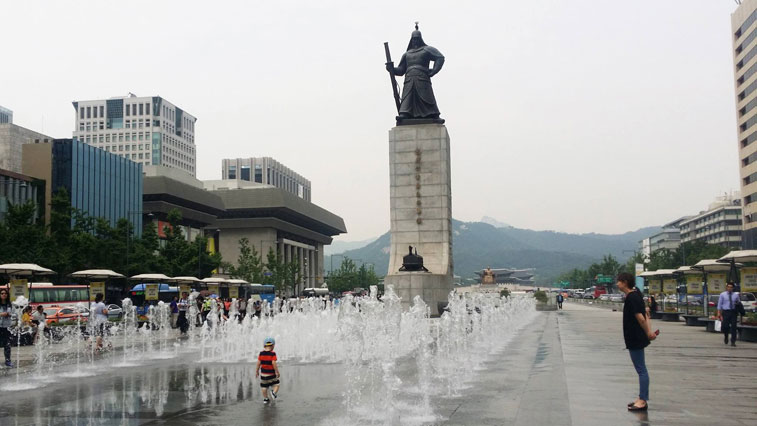 Insa-dong
From YP Bookstore we took a cab to Insa-dong to buy our pasalubong (souvenirs). It's our last day in Seoul so shopping was a must. Insa-dong was a small alley that were surrounded by galleries, traditional restaurants, and cafes. Take note that the names of these establishments were written in hangul so we can really feel that we were in Korea. 🙂
At the heart of Insa-dong was Ssamzigil, a spiraling walkway of whimsical shops and artisan stores. The beautiful handcrafted souvenirs each shops were selling were a perfect souvenir for our loved ones at home.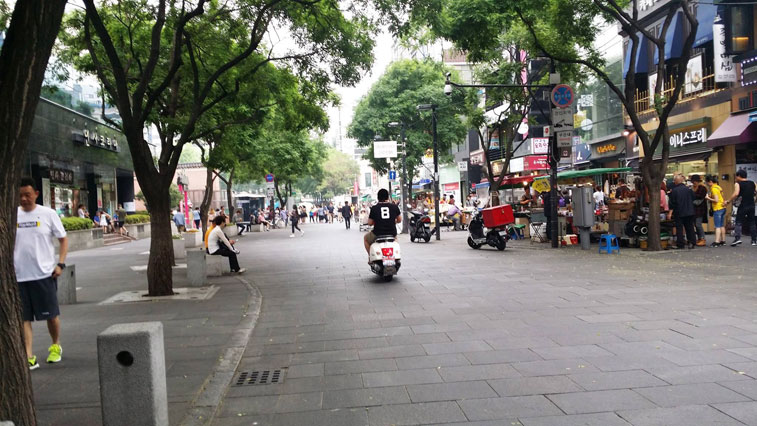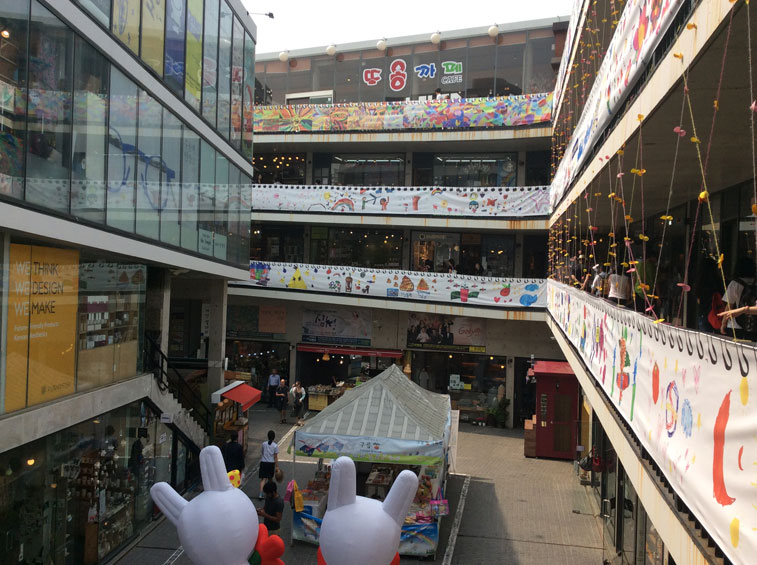 On the ground floor, there lies food shops and art gallery which we didn't let pass. We ate Ddong Bang, a poop shaped bread with chocolate filling. It's really tasty but I recommend for you to buy this on the top floor of Ssamzigil as it was cheaper than the ones' on first floor. haha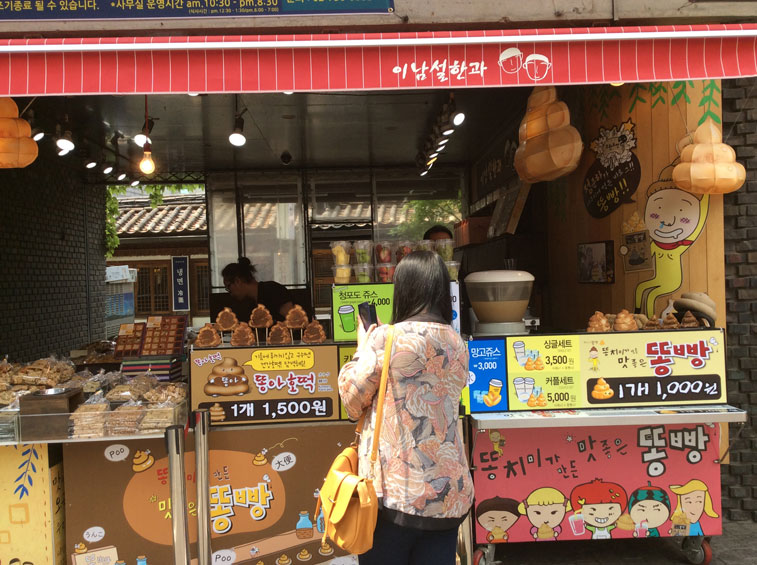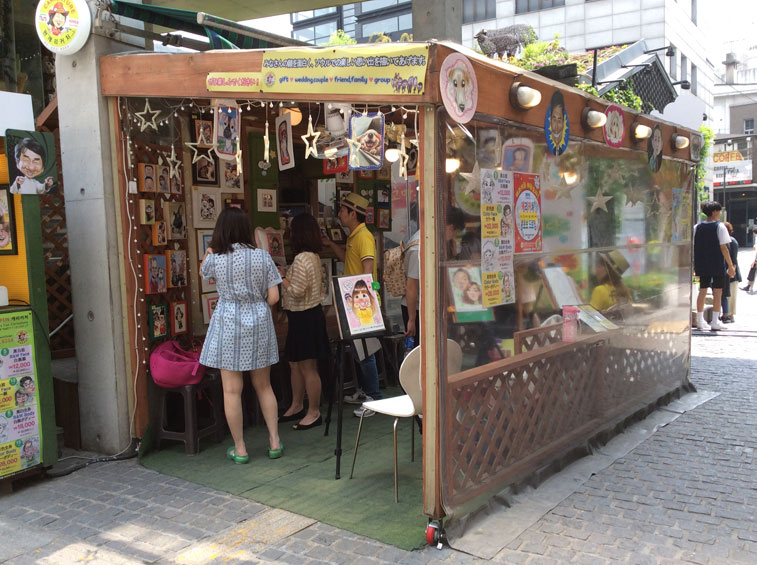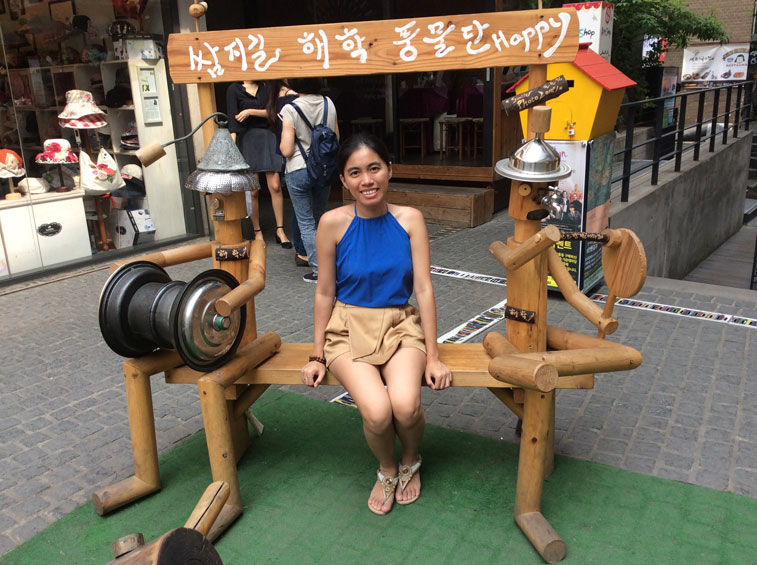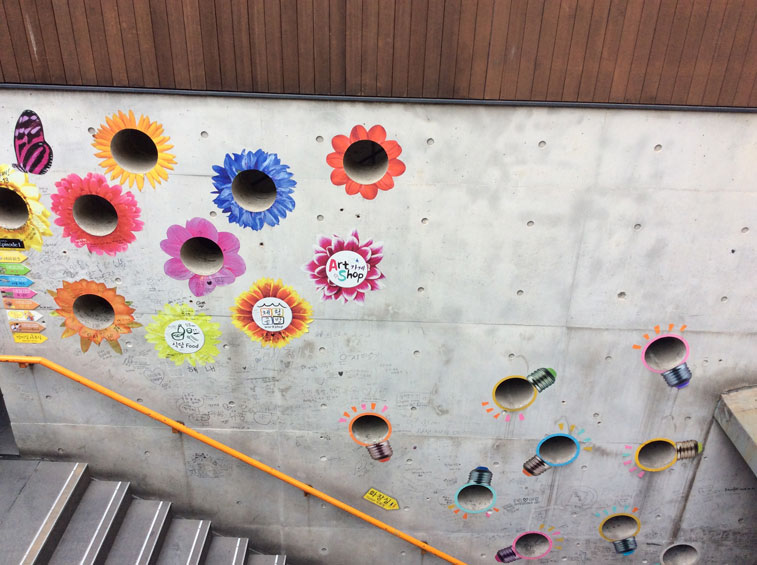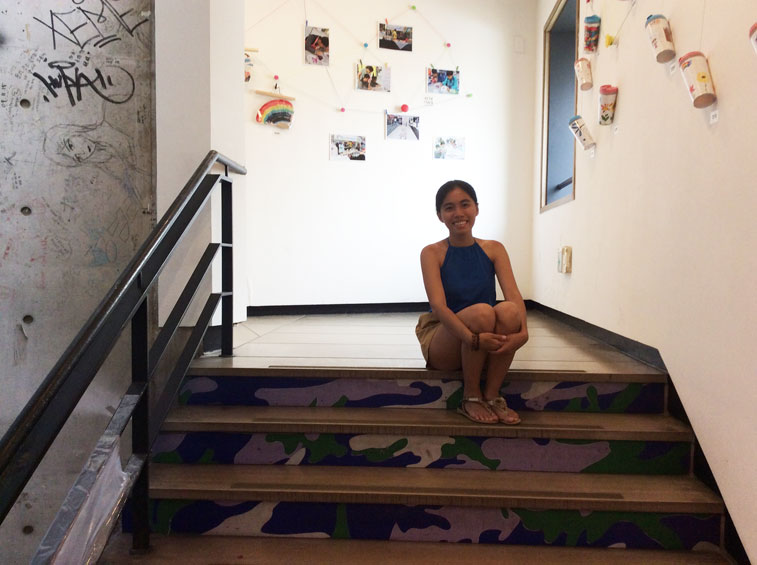 After we roam around Ssamzigil, we went to Wifi Korea Office at the entrance of Insa-dong near Cafe Ogada to return the wifi we've rented. Down the office were this bag shop where they sell cheap bags at KRW 10,000. It's in good quality so we kind-of hoard. I'm sorry I forgot to take pictures of the shop, but don't worry it's easy to find when you're at Insa-dong as they were the only one's who sell bag near Wifi Korea Office.
Myeongdong
We went to our hostel first to leave our shopping bags before we went to Myeongdong, Seoul's primary shopping district to buy more pasalubong such as makeups, bags, and sweaters. Shops were both located at the main street road and underground. Makeups were at the main street while unofficial kpop related souvenirs were at the underground.
Actually, after reading blogs about kpop shops in Myeongdong, I thought I'll be able to find kpop idols official merchandise that easy. But it was different, there were only two agencies who sell their official merchandise here YG (YG Republique) and SM (Lotte Young Mall). If you are a JYP stan, it will be hard for you to find official merchandise here. I tried looking for Got7 and Day6 merch but I failed. 🙁 I hope they set up a stall soon though.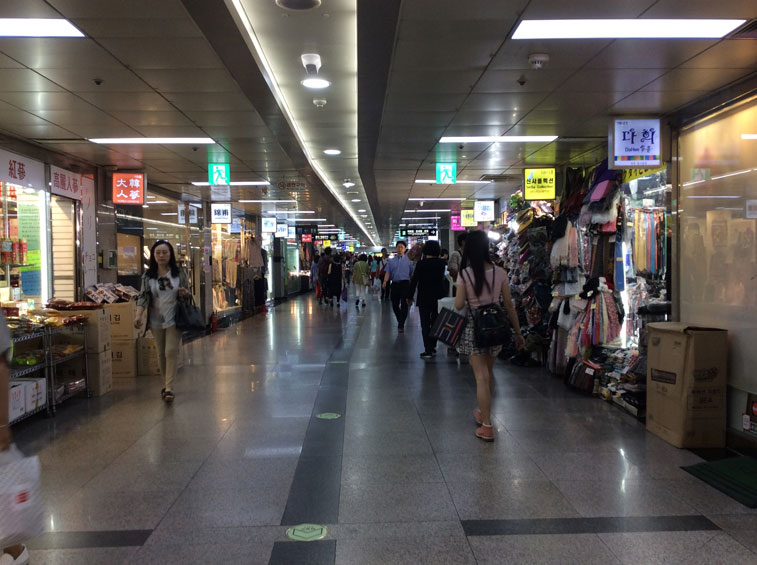 Food trip
Our tour in Myeongdong will not be complete if we didn't taste their streetfoods. We munched to Strawberry mochi, Gyeranppang (egg bread), sausage hotdogs, tteokboki (it's really spicy that I only ate one), Eomuk (fish cake), and dragon's beard candy.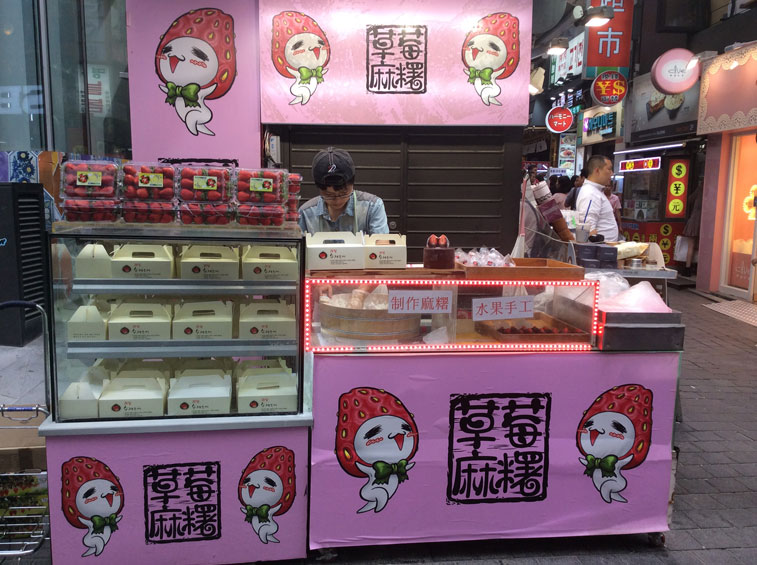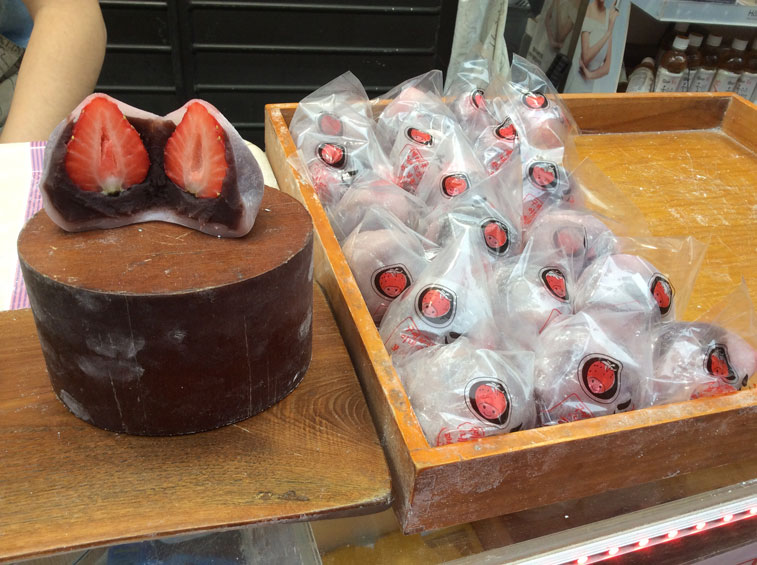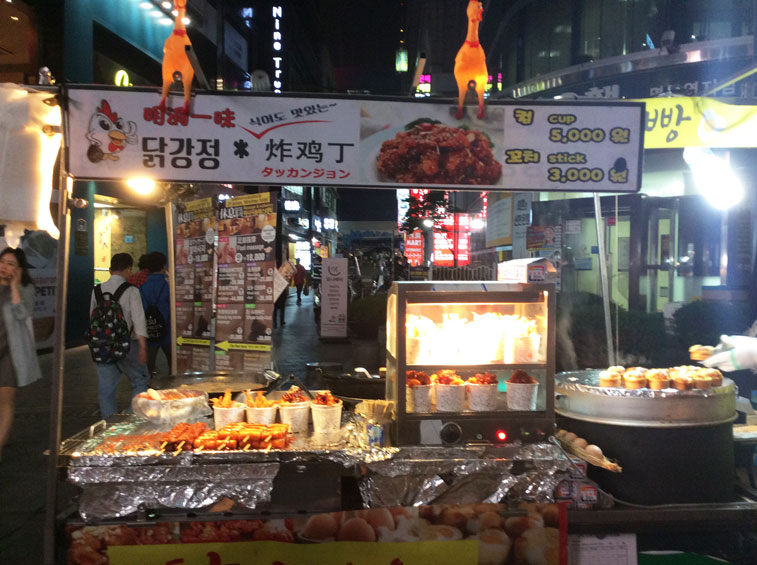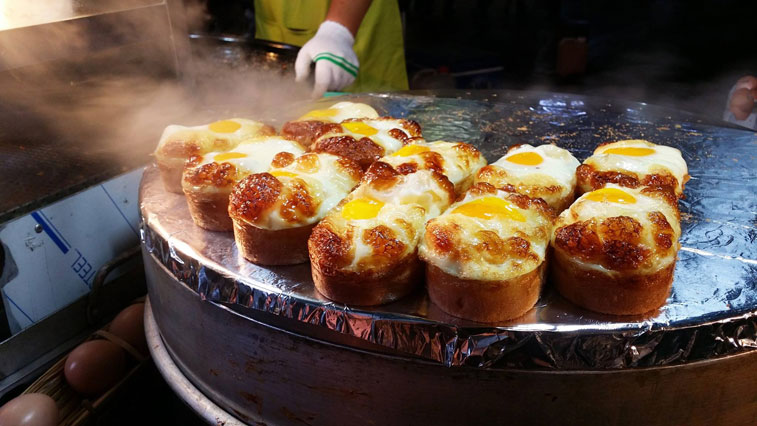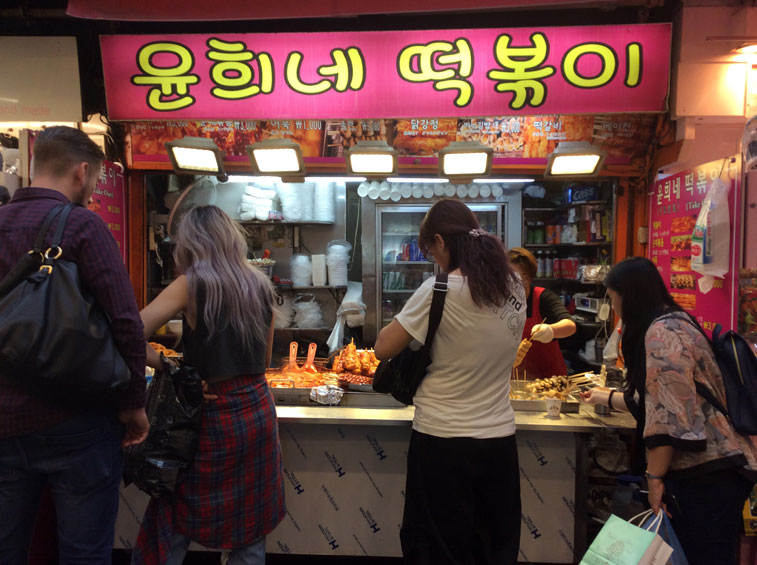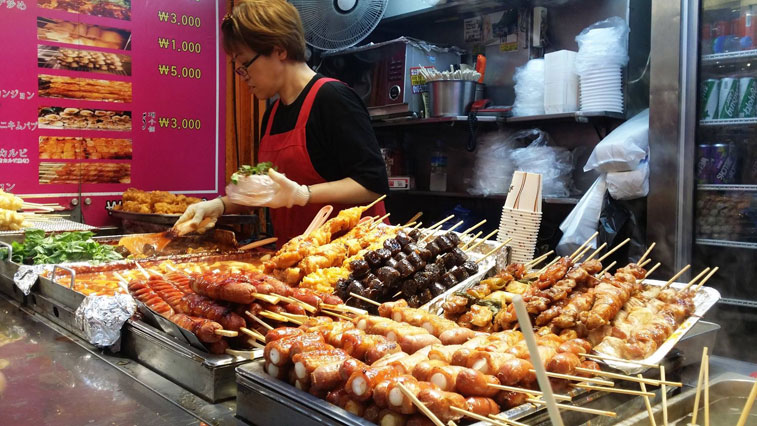 Shopping
Many people flocked at Myeongdong at night and you've got to be wary of them so that you won't bump into each other while you stroll along the stores. Also, just a tip, don't get every face mask that oppas and unnies handed you for free because once you get it, you will be asked to go inside their shop (as courtesy of course). I got some on the way so they forced me to go inside their shop and offered me some of their products. They were nice so it's fine, but it made me a bit shy when I go out on their stores without buying anything.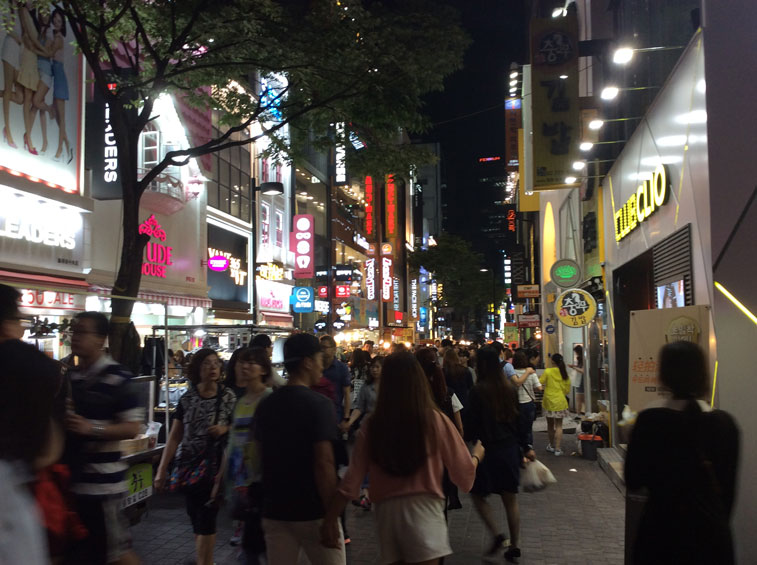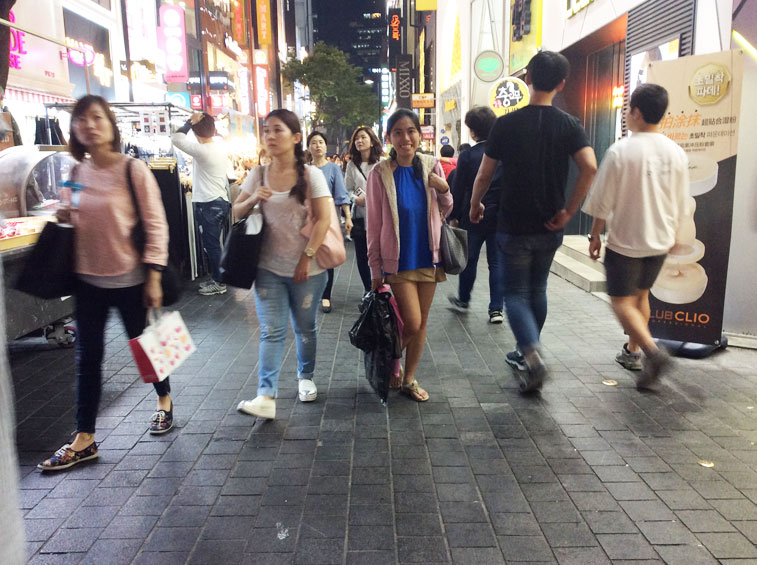 Dinner
We've eaten a lot of street foods and yet our tummy was still clamoring for dinner. Haha We took our dinner here and spent KRW 14,000 each for the galbi we ate. We needed this energy because we will get tired packing our luggage before we go to back Manila!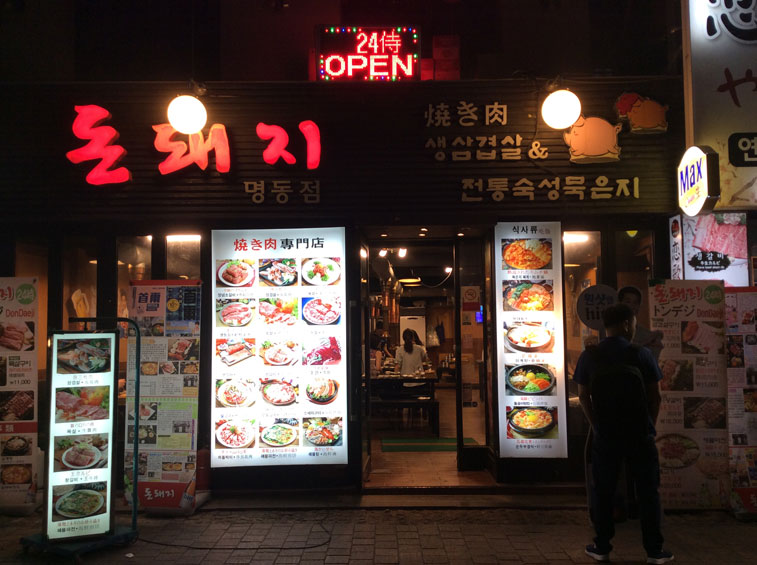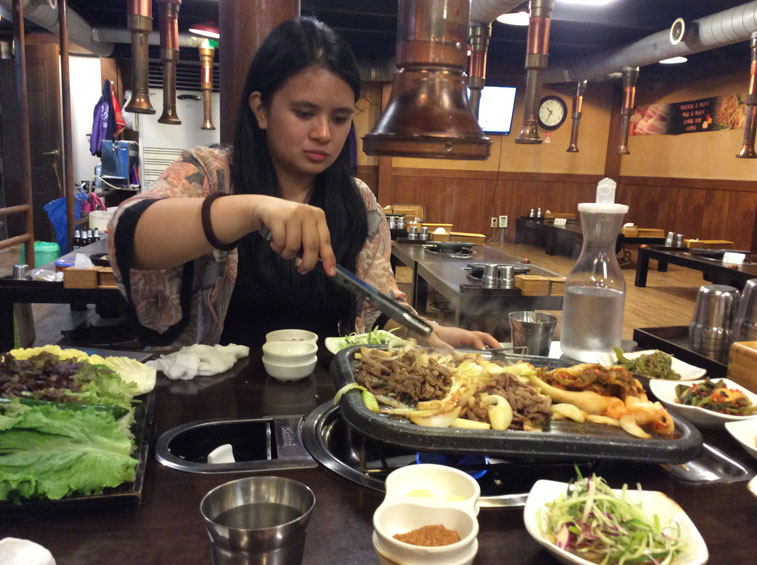 —
Day 1: Visit Seoul, Hello Korea
Day 2: Touring Seoul-O at Hongdae
Day 3: JYP, SM, FNC, and YG Entertainment Buildings Tour
Day 4: Gyeongbokgung Palace, Insadong, and Myeongdong
Day 5: Departure to Manila and Korea Trip Budget Breakdown
Some Photos are from Debby Vivo.