We usually celebrate our birthdays with just us three – me, my mom, and my dad. But, this year we celebrated my dad's birthday together with my aunts, uncles and cousins. It was so much fun!
We went to Batangas and Tagaytay. Actually, we didn't set an itinerary for this, we just decide on the road what to do or where to go. It's more like a road trip adventure. As what people say it's the unplanned trips that really happens… Lol!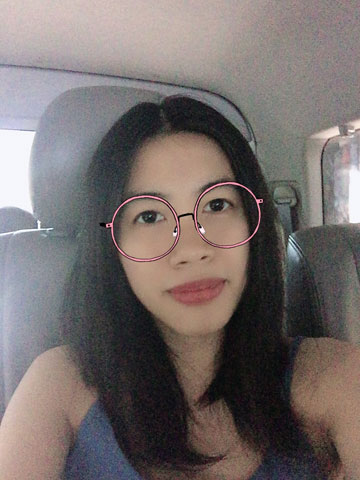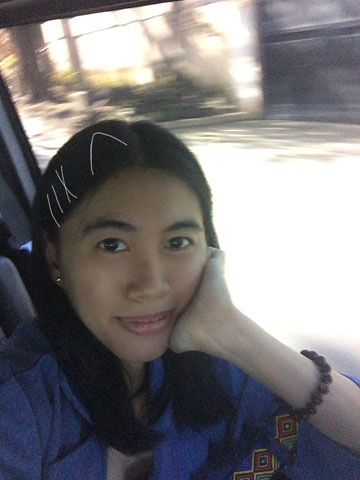 Caleruega Church, Nasugbu, Batangas
My dad's birthday falls on a Sunday and as a Catholic we always make sure to visit the church on our special day. So, we decided to go first at Caleruega Church in Nasugbu Batangas. It was my first time there and it was beautiful. The church architecture brings you that Hispanic era feels and the garden was perfectly designed making you feel relaxed. In fact, we didn't waste time and took pictures on all the best spots there (see below photos).
Also, let me share a side note with you, while I am returning to my seat after my communion, I saw Wesley Gonzales and his wife seated in the middle beside the window. I don't know what to feel at first, you know naman that I have a huge crush on him since high school days! Lol. So, after the mass ended I immediately rush outside and told my cousins that I saw Wesley Gonzales inside, then my cousin told her sister to get our pictures taken with him when we see him. Lo and behold, when he got out, my mom excused him and ask him politely if we could take pictures with him and he was nice to say 'yes'. We thought, it was only me and my cousin that will be taking pictures with Wesley Gonzales but then everyone joined in so we didn't have a solo. Nagmukha tuloy syang part of the family! Haha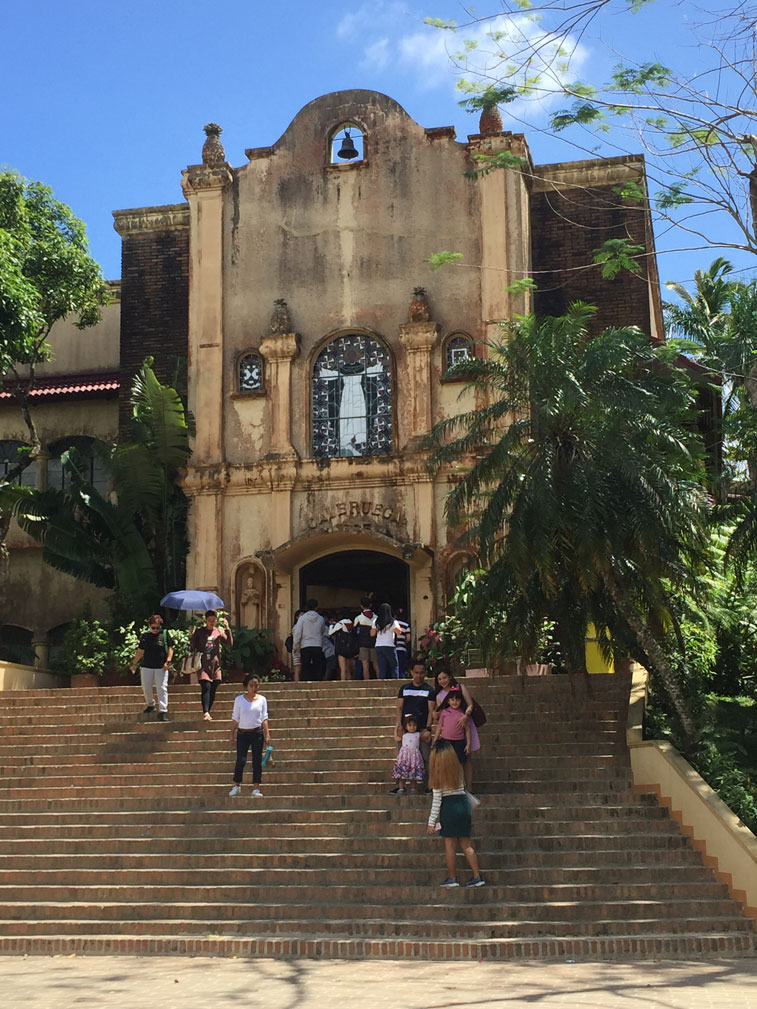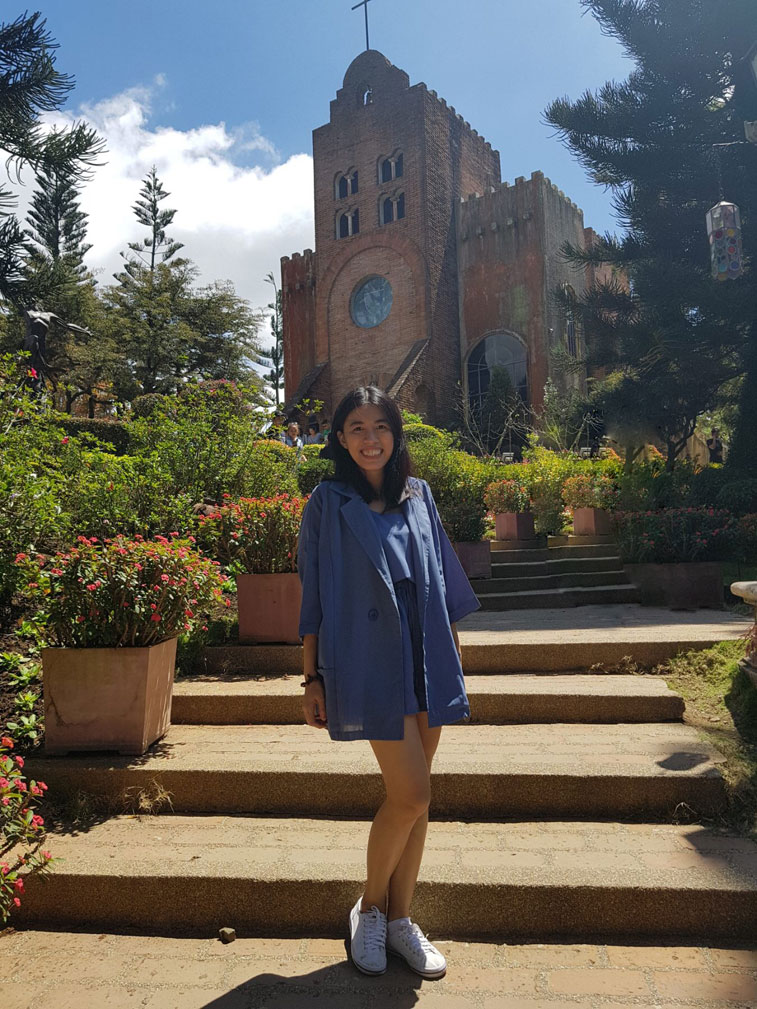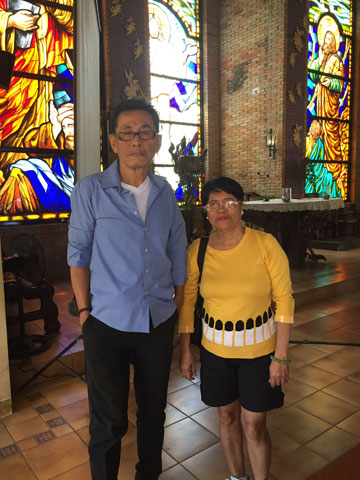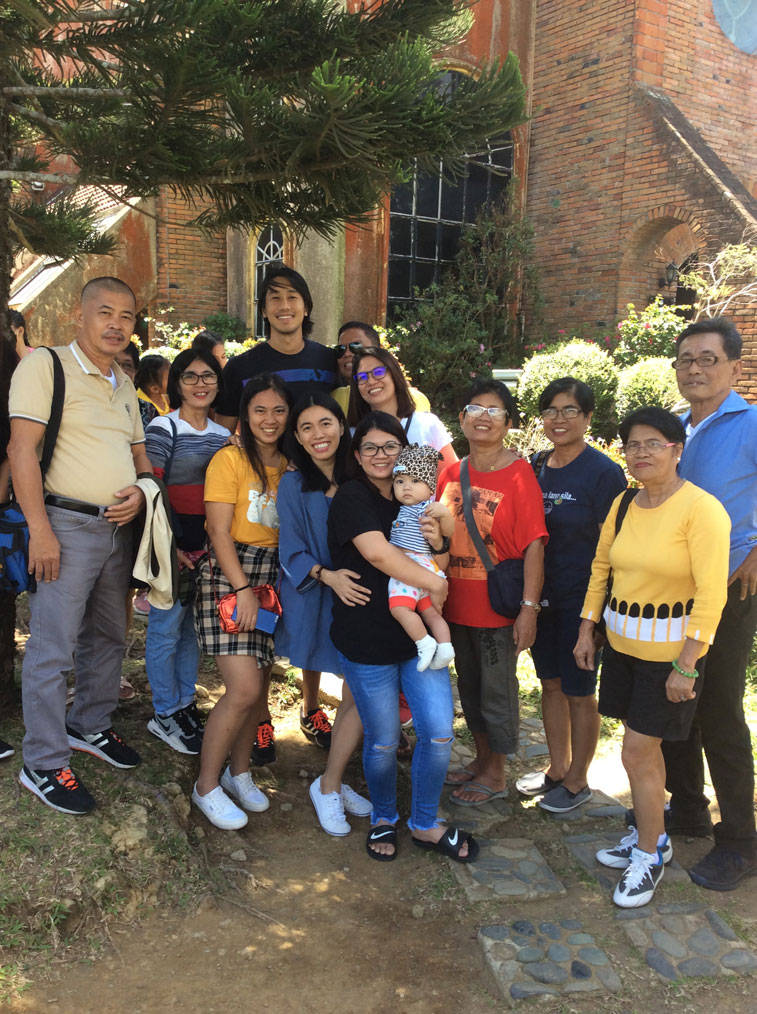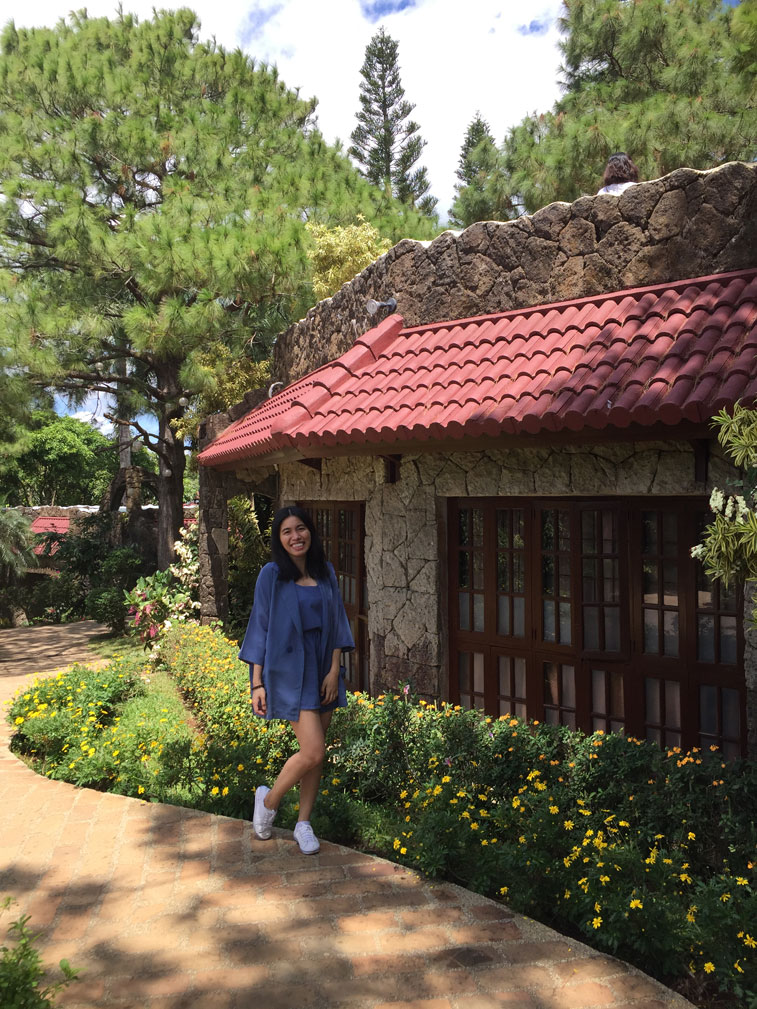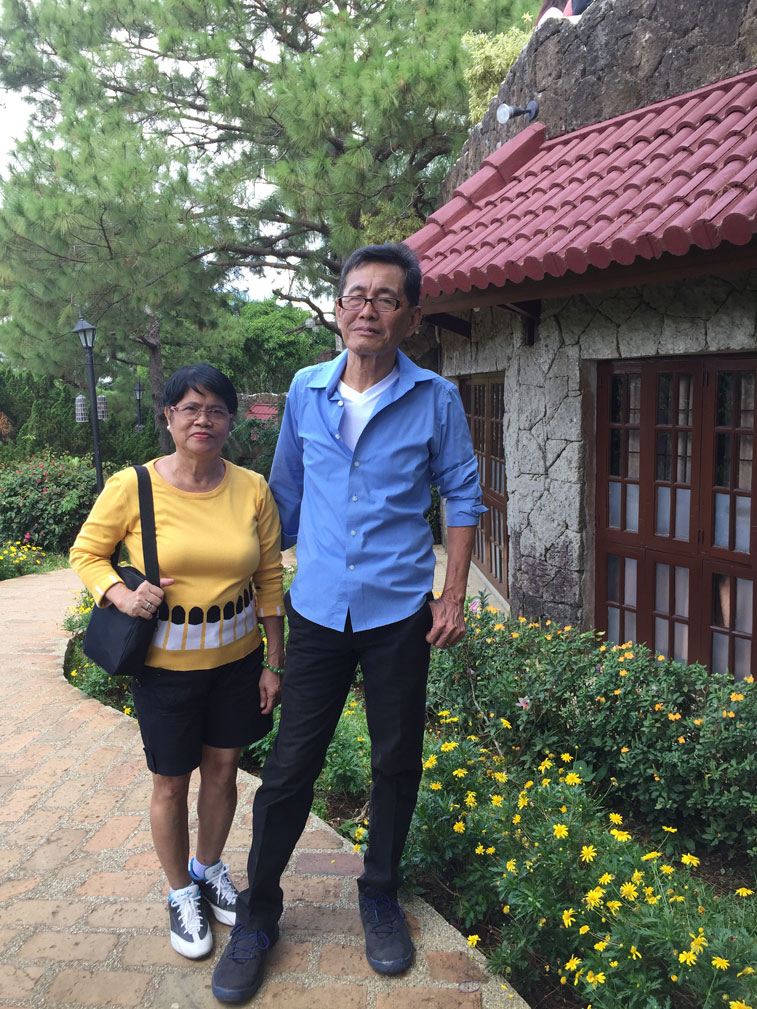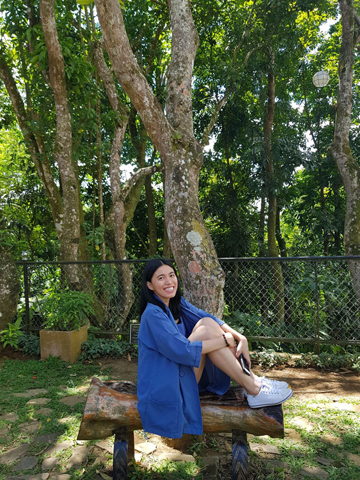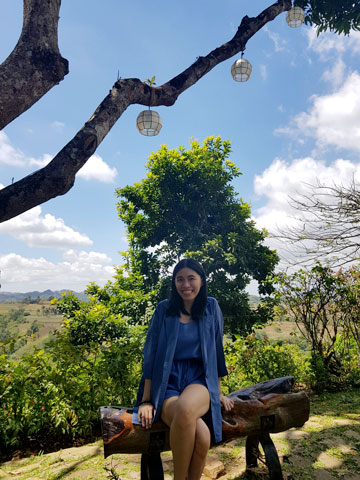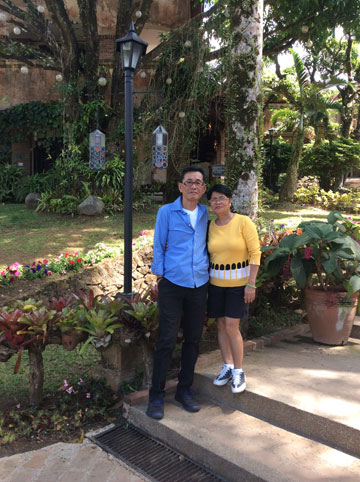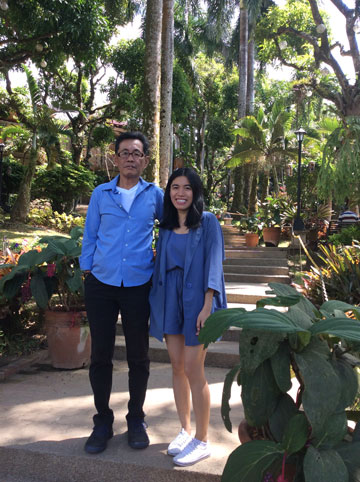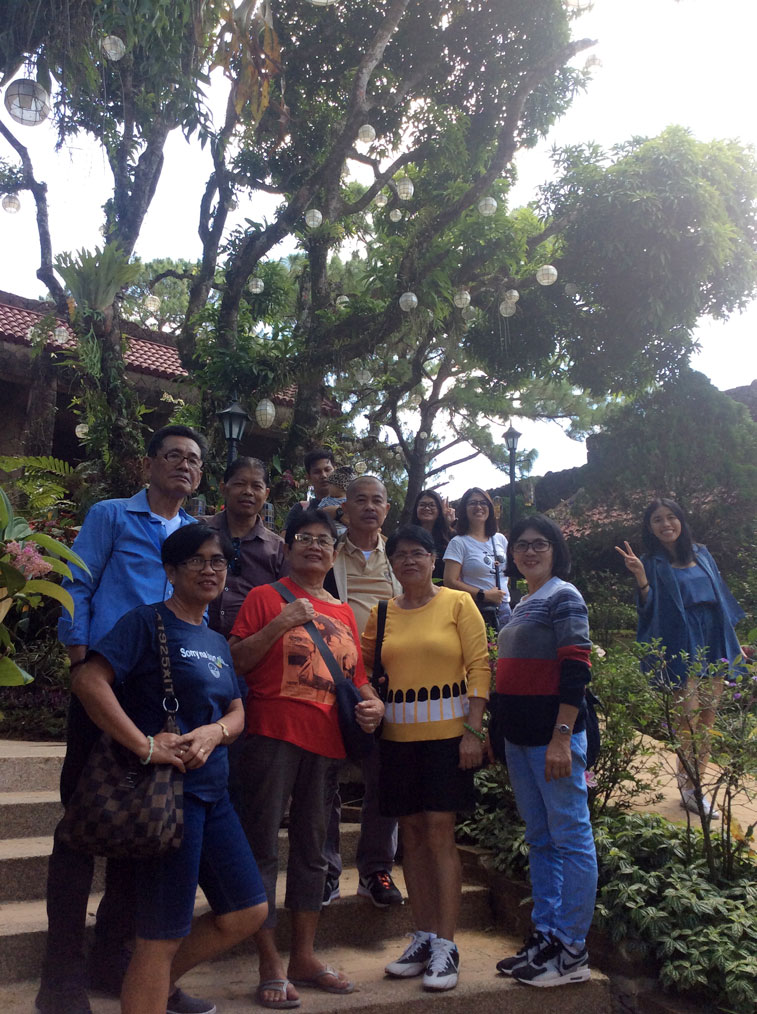 Max's Tagaytay
It was past lunch time when we decided to leave the church and we were quite hungry. Since we knew that Max's Tagaytay was just nearby, has a nice view of Taal Volcano and has an affordable meals (because of the group meals), we agreed that we should eat there instead. You know #TIPIDITY. We ordered group meals and my dad's favorite "Bulalo". We were also given a complimentary slice of cake for his birthday. Honestly, we've sometimes ate at Max's but it was my first time to know that Max's give complimentary cake to birthday celebrants. Hihi We were so full. It's really a beautiful feeling when you and your family eats together while sharing good stories and laughs.
I'm so happy to have celebrated my dad's birthday with our family. Seeing them happy was worth the money spent. Hope we can do it again next time…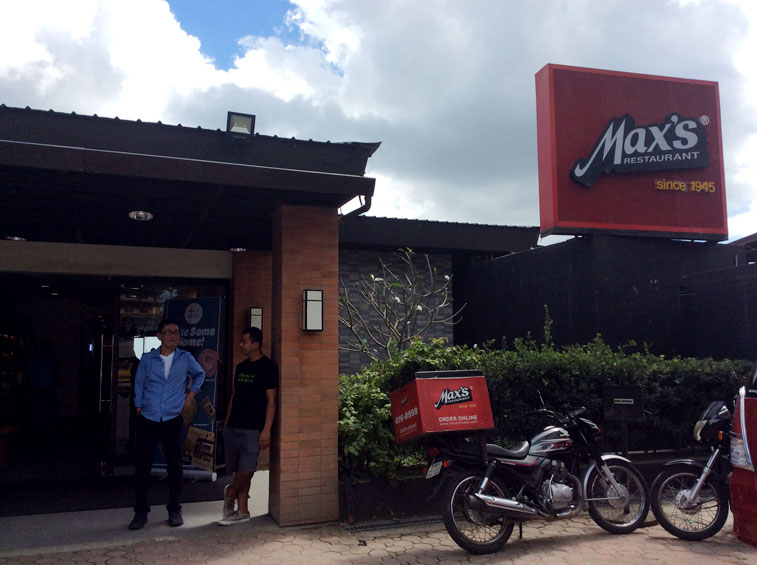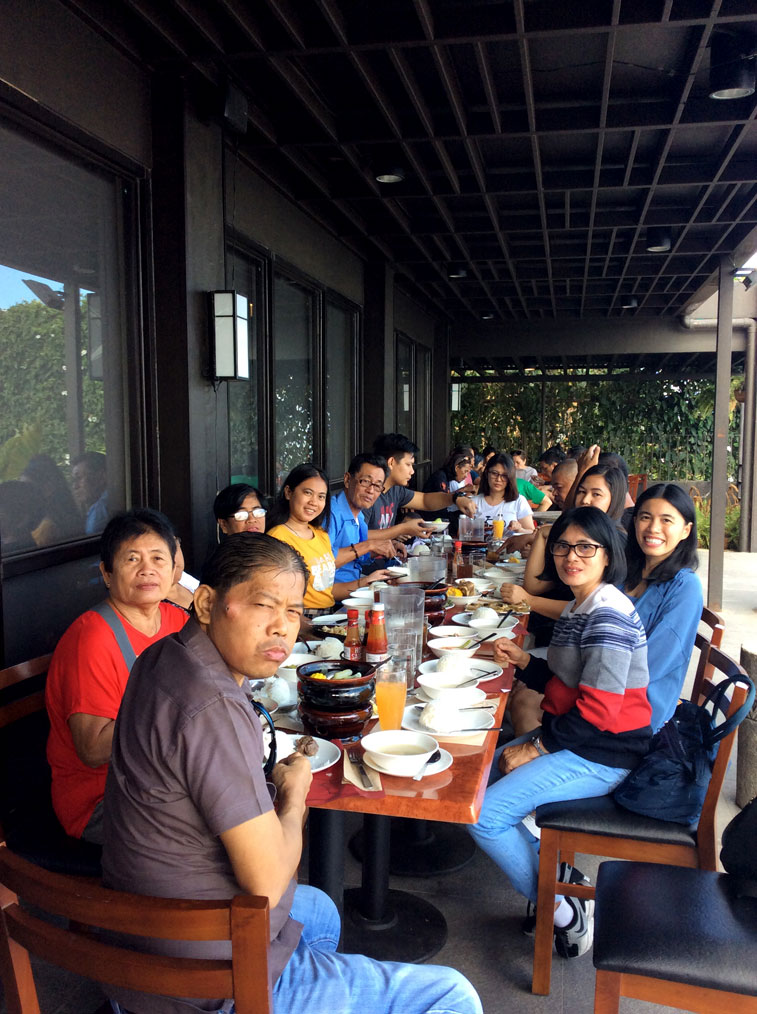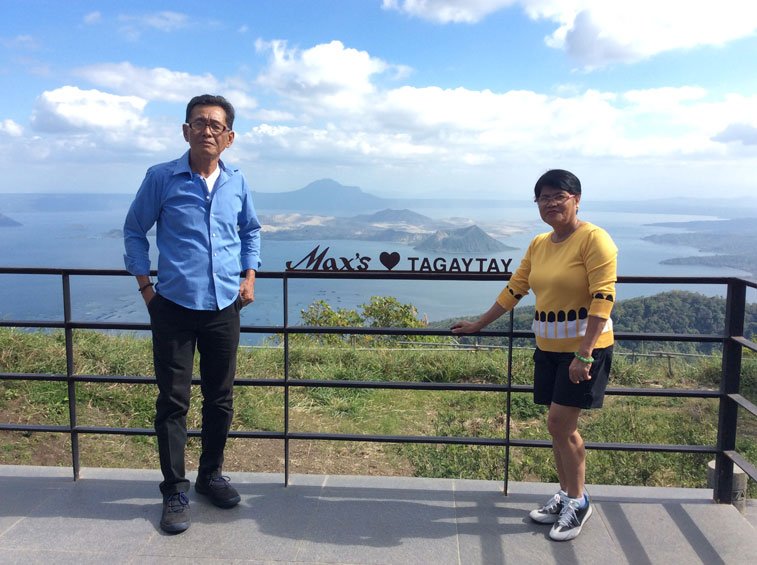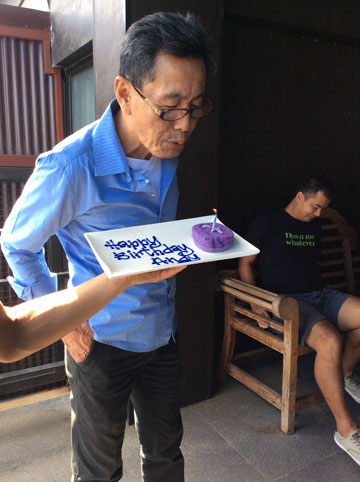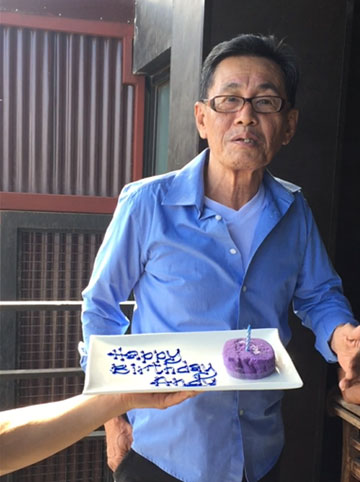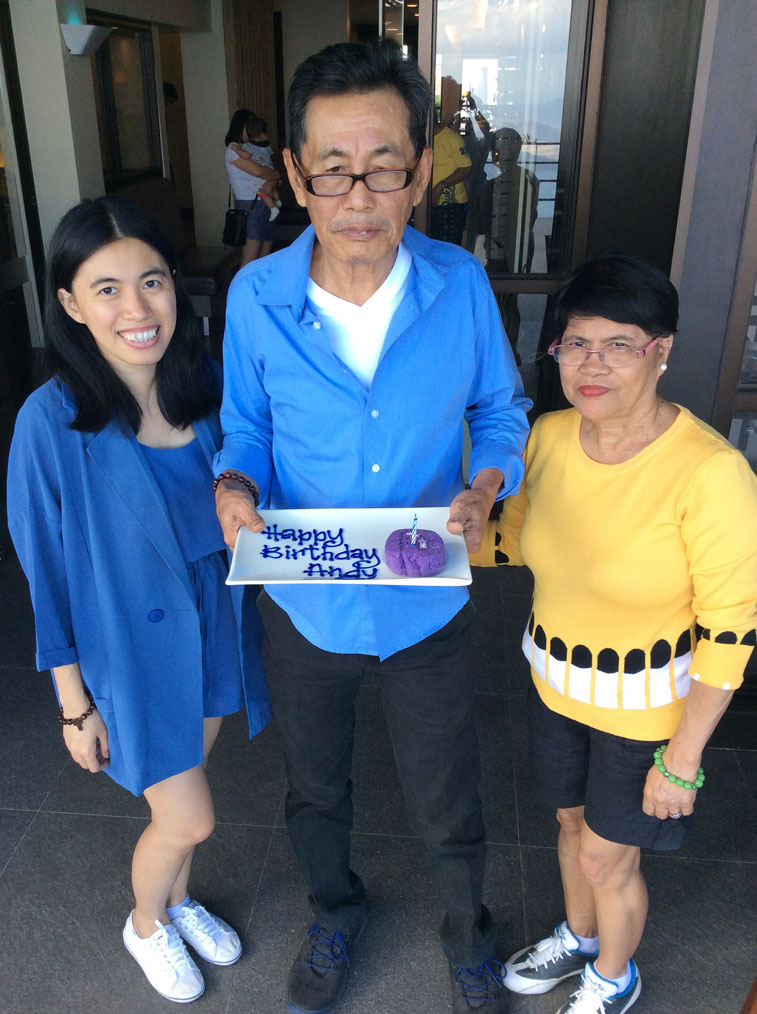 Happy birthday, Daddy! Mommy and I loves you so much! Always stay healthy! <3