After our holistic trip to the temple and the churches. We recharge ourselves through shopping and eating.
We went to the ever famous souvenir shop in Cebu named "Islands Souvenirs", it's the main and largest souvenir shop near Sto. Nino Church. Here, we can buy the best items in Cebu–comfy t-shirts, bracelets, keychains, ref magnets, tags, id holders and delicacies like Otap, dried mangoes and biscocho. It also have diminutive branches in Cebu's Ayala mall and at the airport.
If you are not that in a hurry to complete your tour for the day. I extremely suggest you to buy a 'pasalubong' for your family (outnumbering the teams in the sea games) at the main 'Islands Souvenirs' shop. Because, you will have a hard time in looking for good type of Cebu t-shirts along the road.
Now that we have completed our pasalubong checklist (ganoon talaga karami!haha). It's time for a refreshing dessert in Ice Castle, the place for the best halu-halo and ice cream in Cebu. That crystalize ice, creamy milk, and bunch of toppings are really brain freezing! And oh wait, their nude siomai with quail egg is tasty and it's ground pork, Cebu's Finest! Yuuuummmm!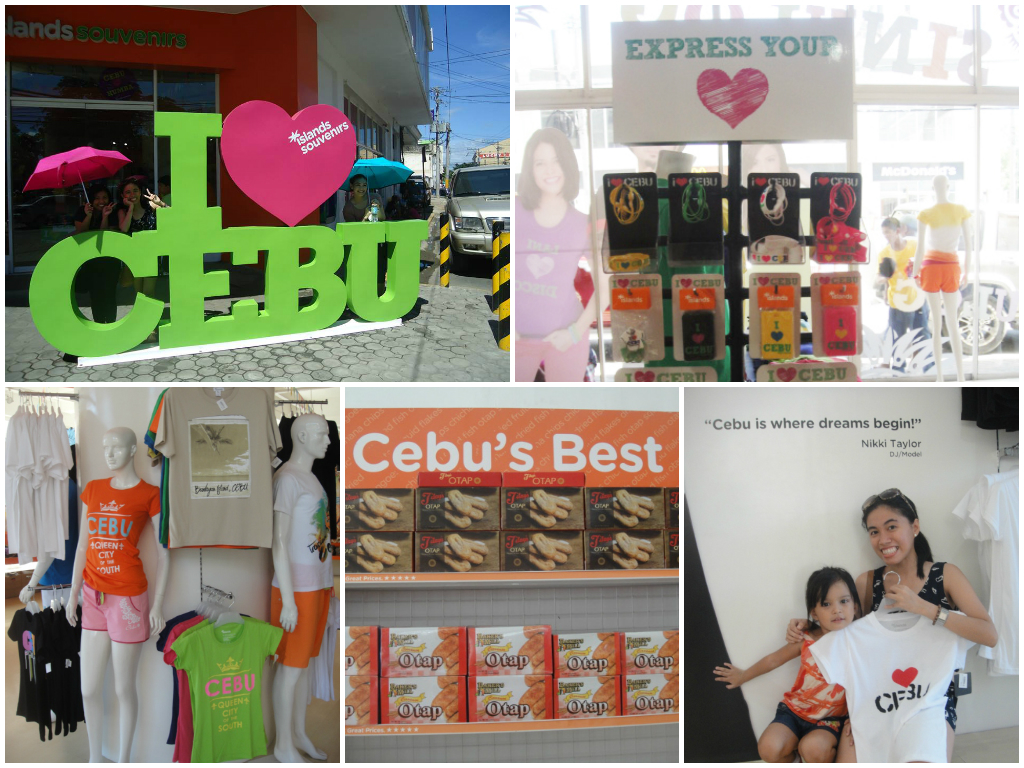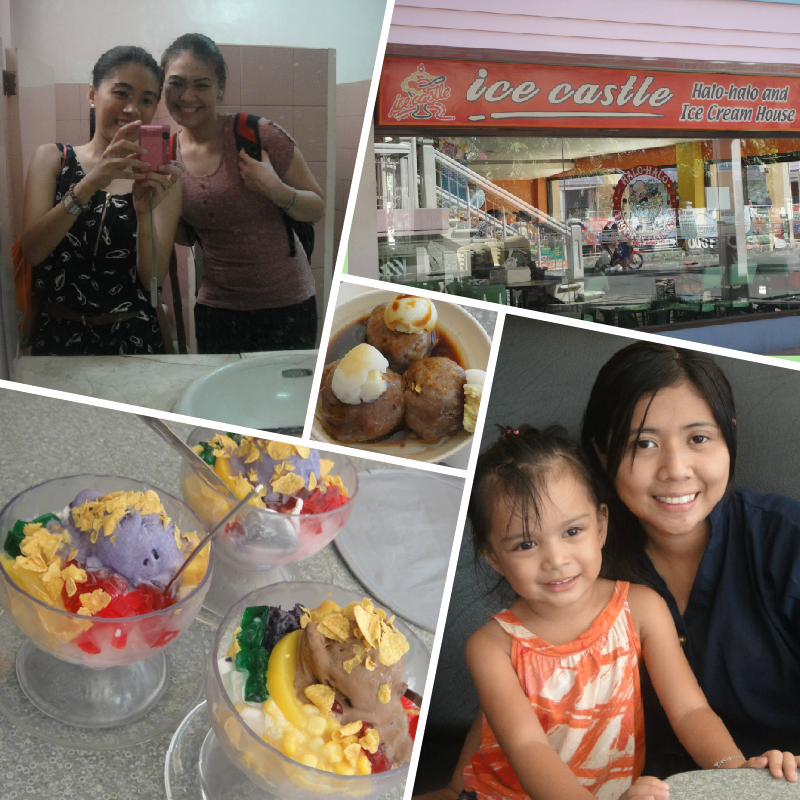 Our last stop for the day and one of the highlights of our trip is 'The Rainforest Park', the atmosphere of it being a park, is not what I expect it to be. My definition of Park–fresh smelling flowers, colorful butterflies, singing birds and fruit trees (fiction! No! Yes! No!) is not there! But what they got there are fountains, grass, wooden chairs, few animals and trees (yehey! 🙂 ) and thrilling outdoor adventure! Thrilling-breath taking, knee aching, hand shaking, 10-feet challenges. I couldn't even figure out why did I buy the tickets for this park, except for the Free Iced Tea and live coverage:pictures/video it has included (good sales talk) Ishould've taken the challenge in 'skywalk' it's I think easier than these challenges! On top of that, I'm not really that prepared! my rubber shoes doesn't passed their standard. (kasi daw it has small holes in it, and it has to be real close) They have allowed me to rent a rubber shoes though for P35.00 (it's a little ewwy!) ang Arte-arte ko lang! I'm not really fond of wearing shoes na hindi ko alam kung sino na bang nagsuot, and pardon me for being so hygienic. Lesson learned bloggers: bring your running shoes with you if you're also planning to visit this park.
I tried to negotiate with the staff and threaten warn them to ensure my safety. I am really afraid of Heights and I want to back-out already, but my friends twisted my arm, locked my legs and punched me in the face did an outstanding job in giving their support and finally convince me to try it.
Yes I did try it. And after a few attempts, I finally surpassed three levels. And It was such an accomplishment for me. Even though I quit at level four, because the shoes is starting to get slippery (it's not mine) and the ropes on the remaining levels are getting challenging. Really challenging! Ate Paola made it until level five, since according to her "she's not an outdoor person" hahaha!
We all deserved an applause for being brave and such a good sports. That three levels are big deal for me and ate Rezzell, but for ate Paola five levels are.
Okay, I can't believe I'm actually saying this but I'm going to say it anyway, "I promise to return and finish those challenges with my own rubber shoes!"
My hands are getting weak now and my legs needs to relax (perks of being an indoor person! hahaha), So I'll leave you with these pictures. Enjoy! 🙂