Yesterday, we got back to Manila from our trip in Tagaytay. We were dropped off in Glorietta Mall, carrying our travel bags with some souvenir items on the side since the commute to our home was near there.  And because it was a hassle for me to reopen my bag just to enter the mall, I chose to walk outside and look for a jeepney. The heat of the sun made me sweat so much. We were really entering Summer season. 🙂 I can already feel it!
So today, I ask my cousin to join me to the mall as I plan my #bravergoals project. It's what's keeping me busy these past few days, that's why I don't blog often. My apologies for that!
We have decided to go to  MILKCOW, one of my favorite ice cream cafe's in the city. Oh! just by thinking I will eat it's famous soft and milky organic ice cream makes me drool! Add to that, it's from Korea, most of you know that I am a fan of it! So my love for it got doubled! haha
There's only a few people by the time we got there, so I took the chance to do a photoshoot inside the cafe: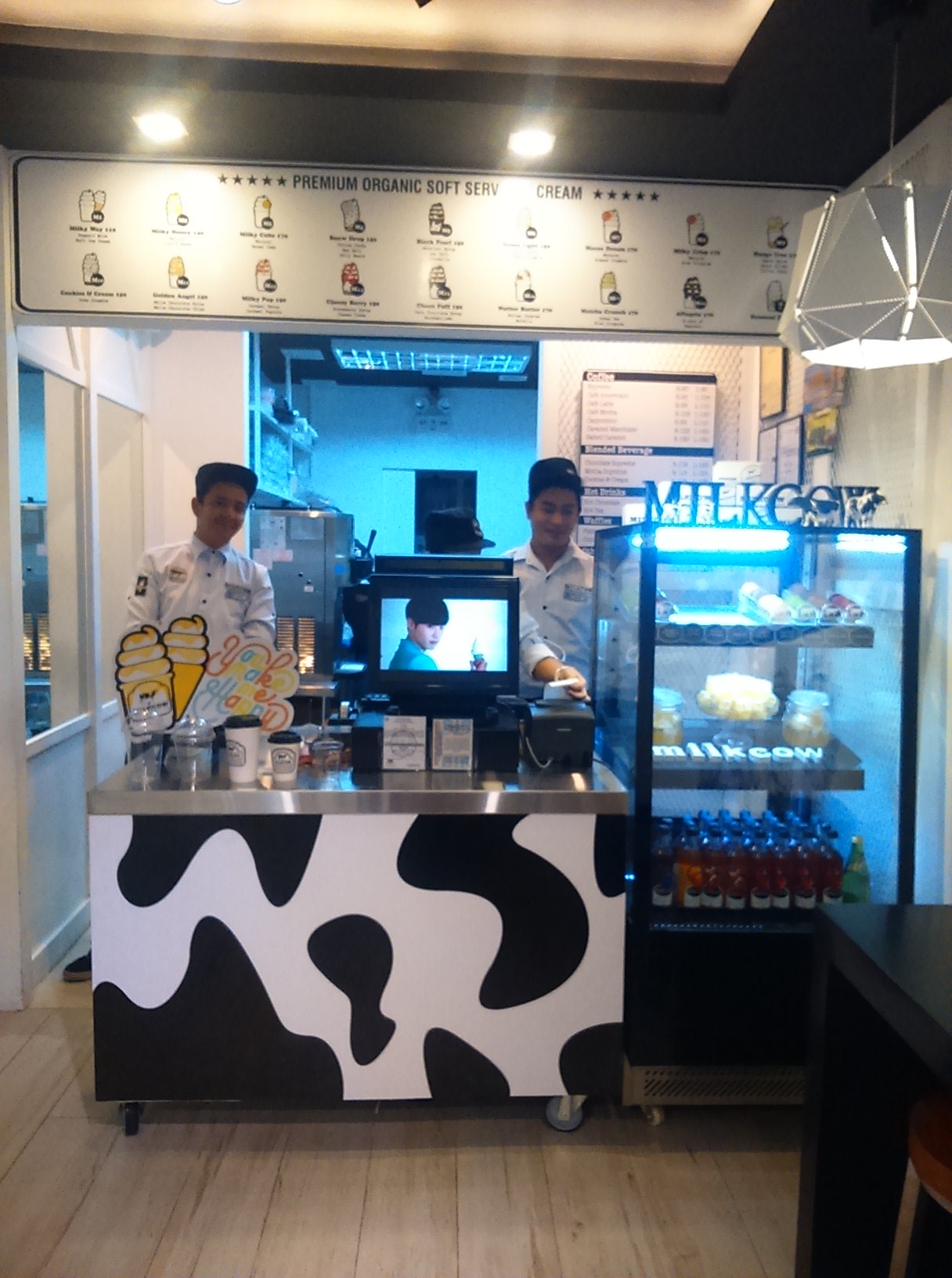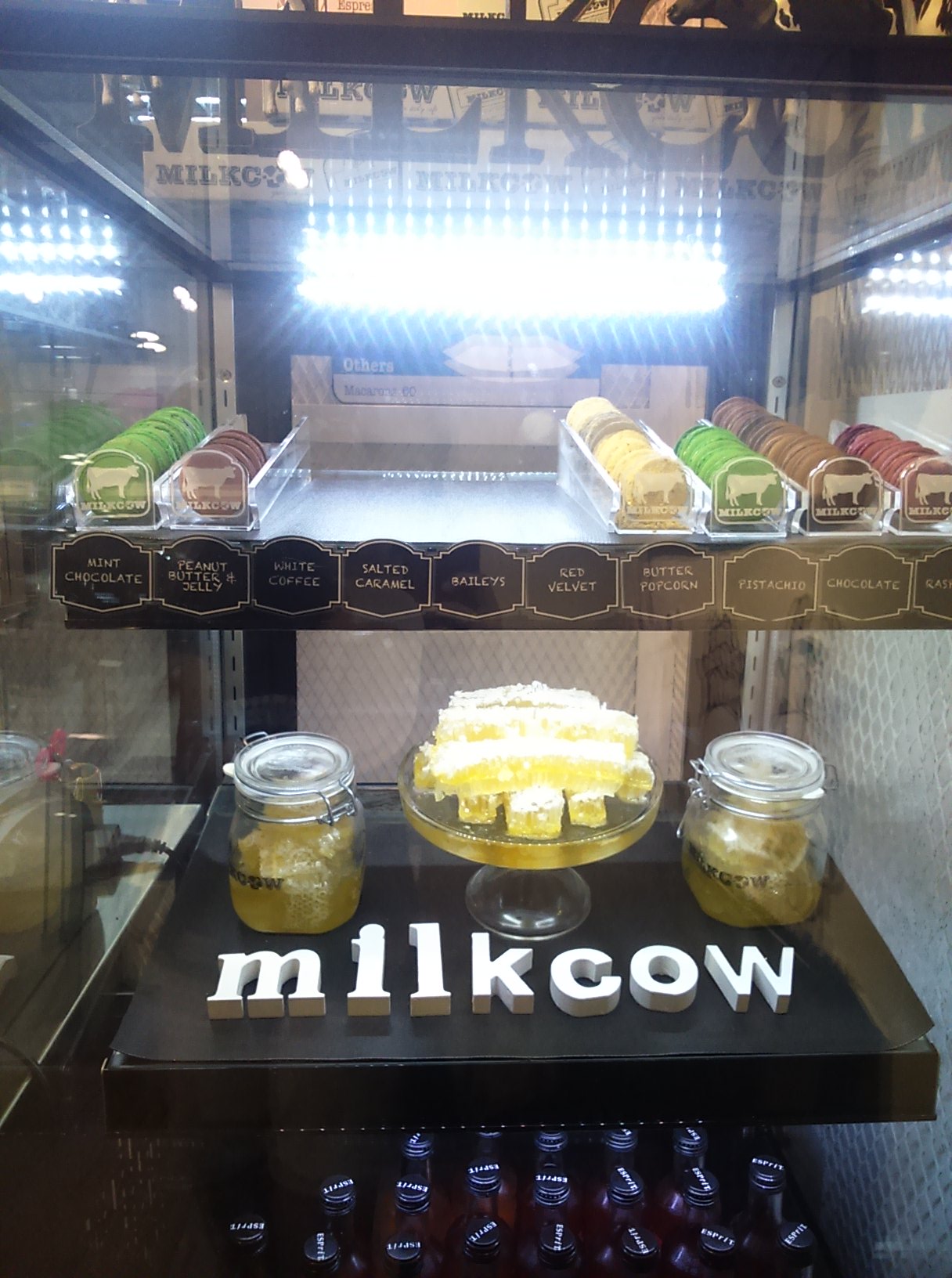 Choose from wide variety of macaron toppings and some jelly too!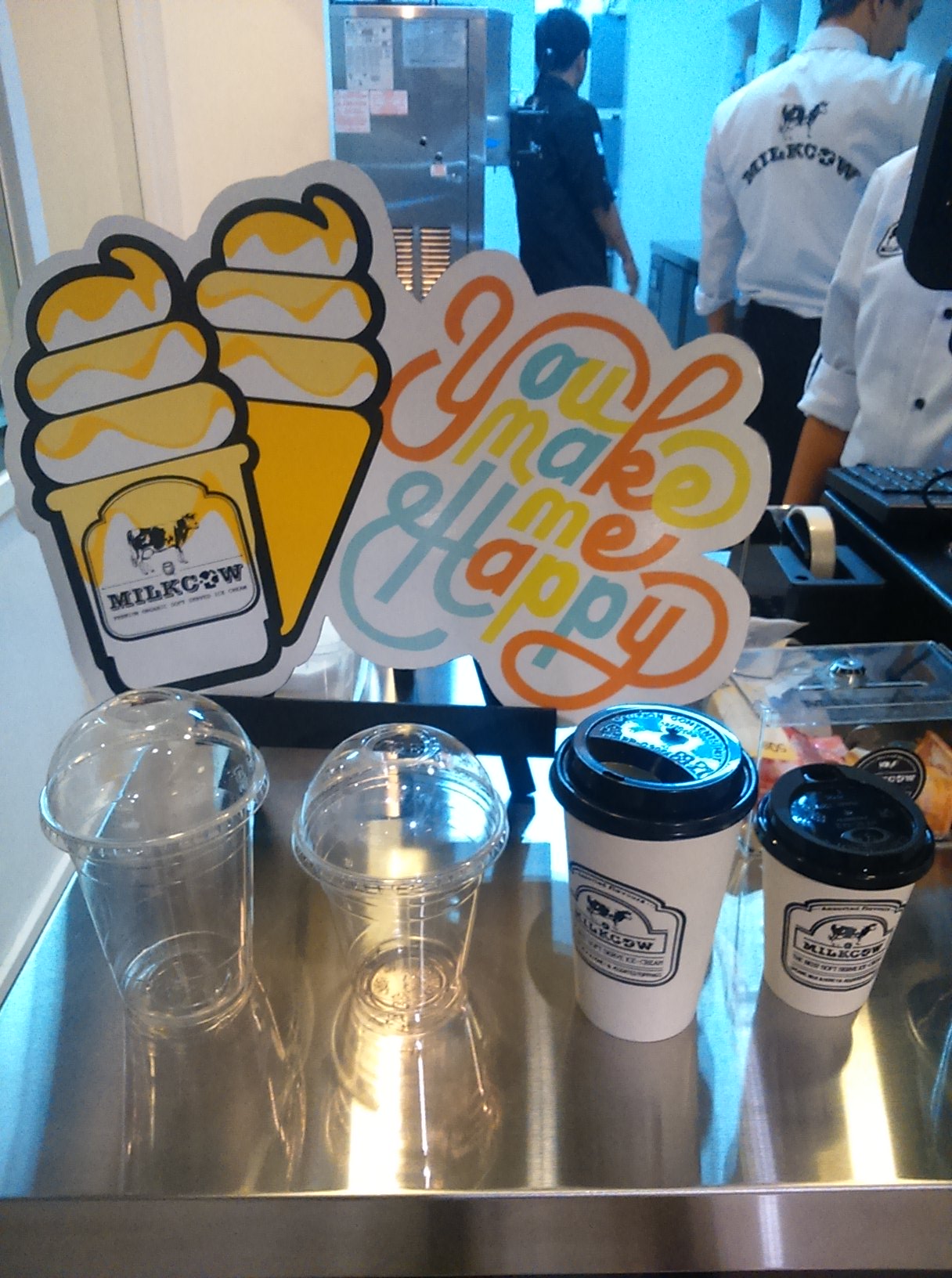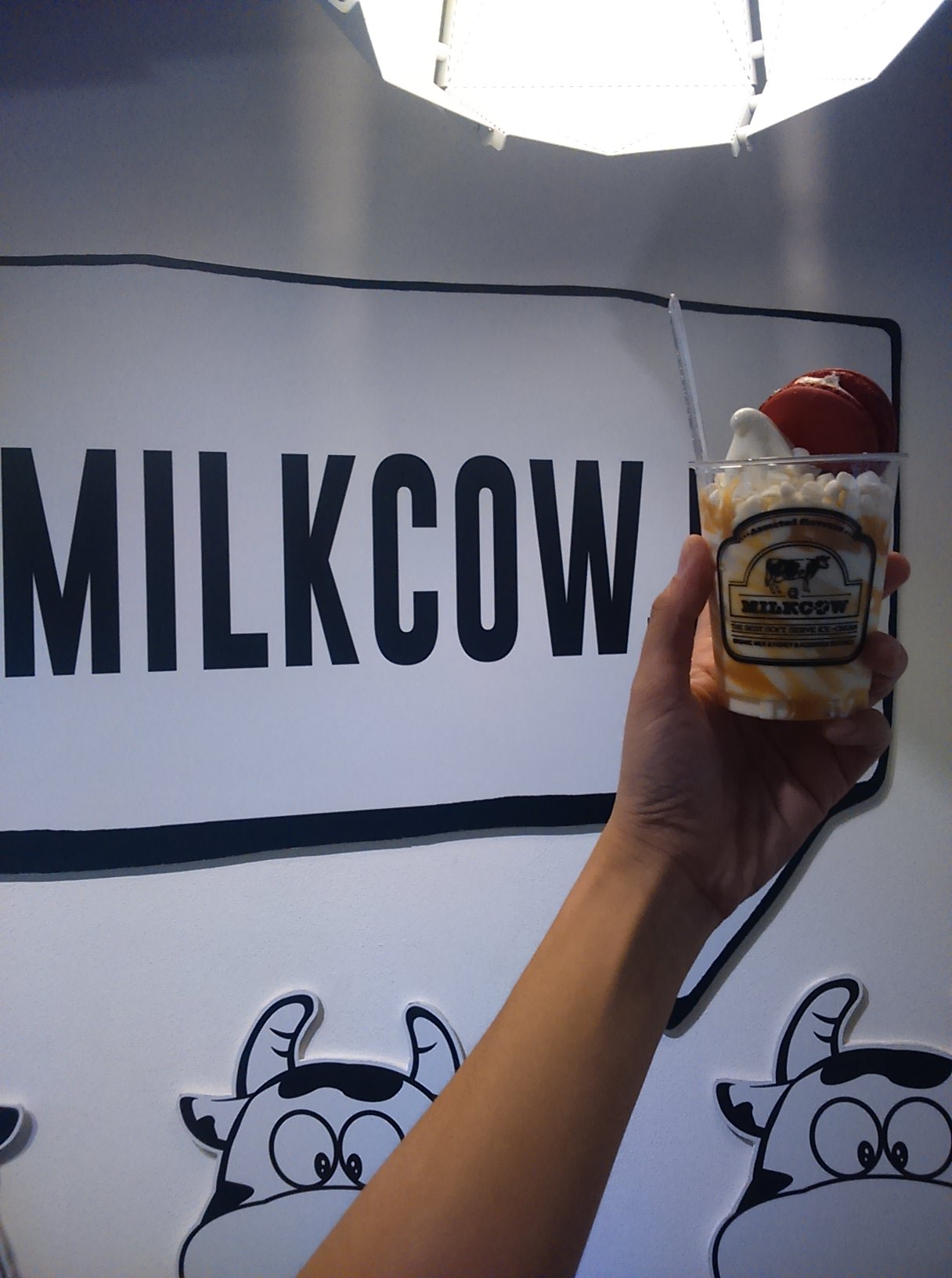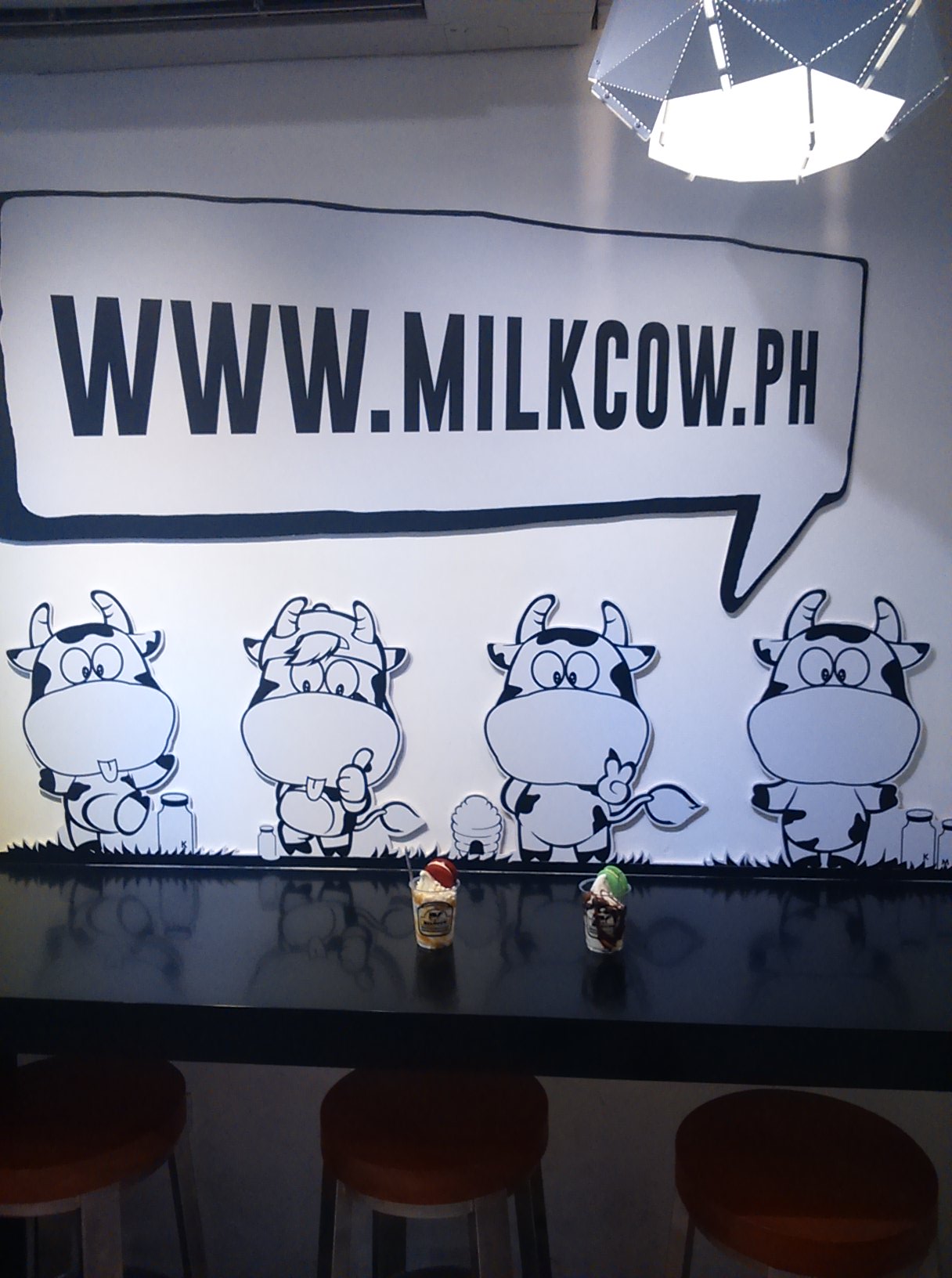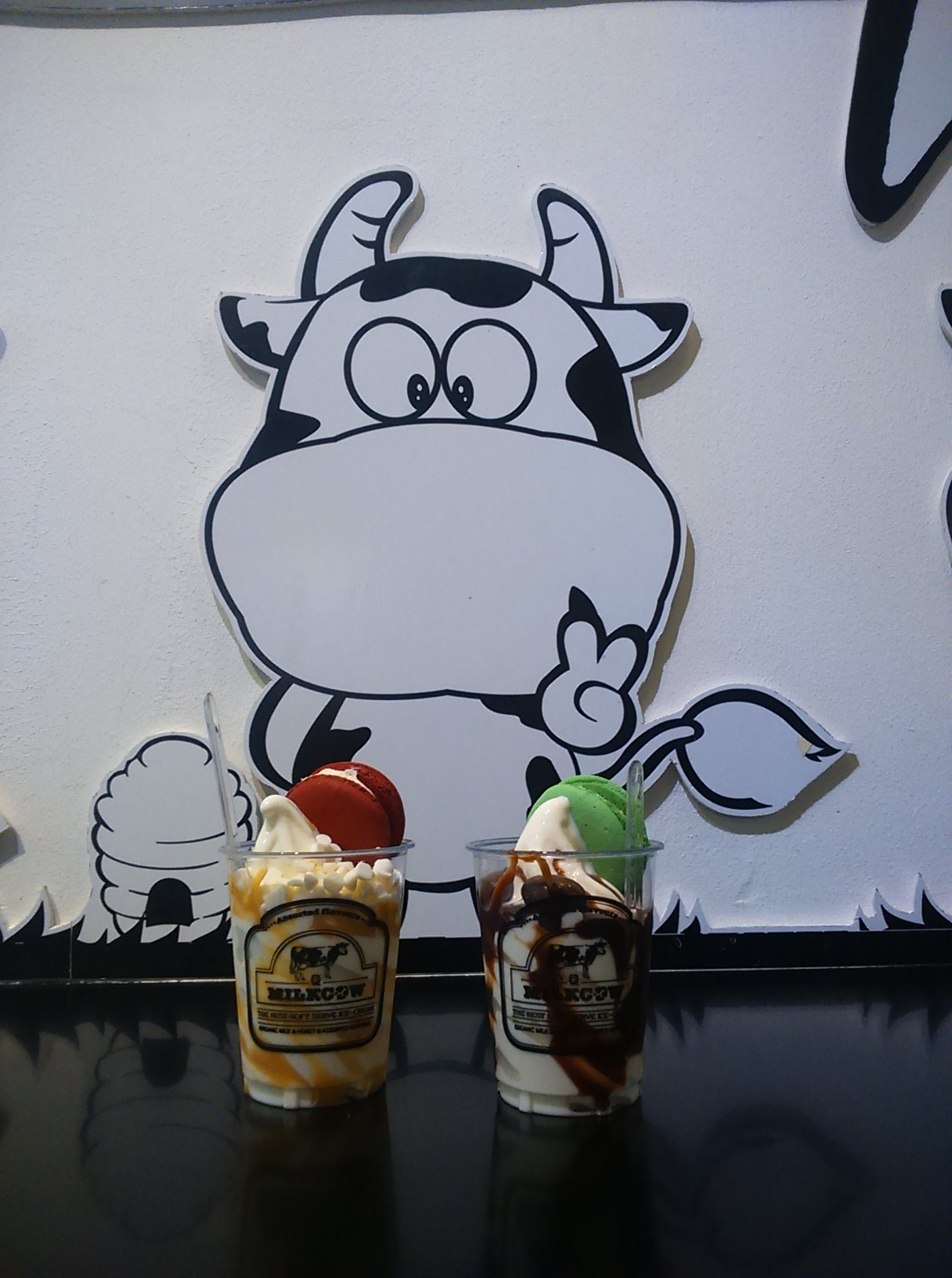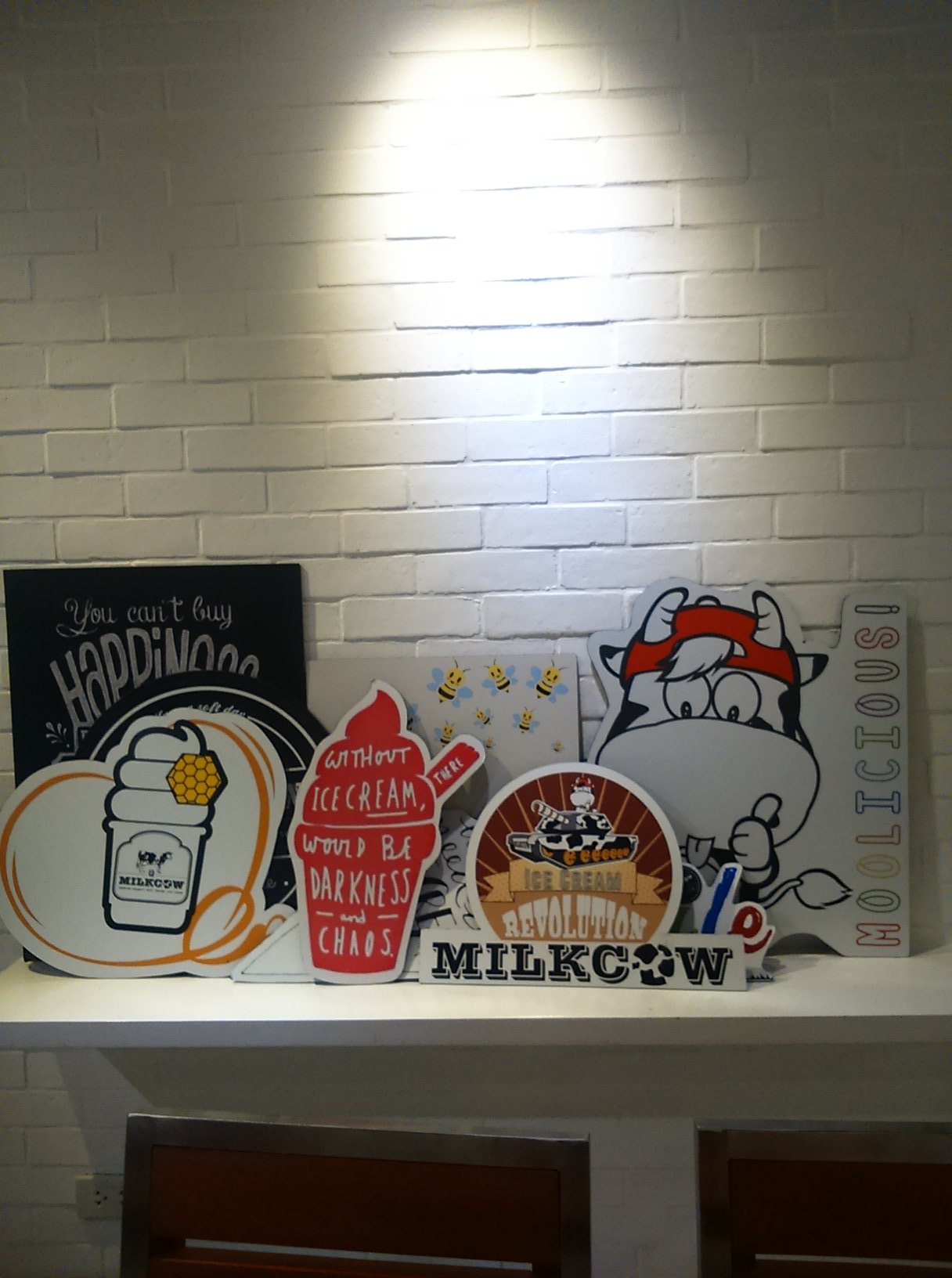 Take a photo with these props! Smile before you head out! 🙂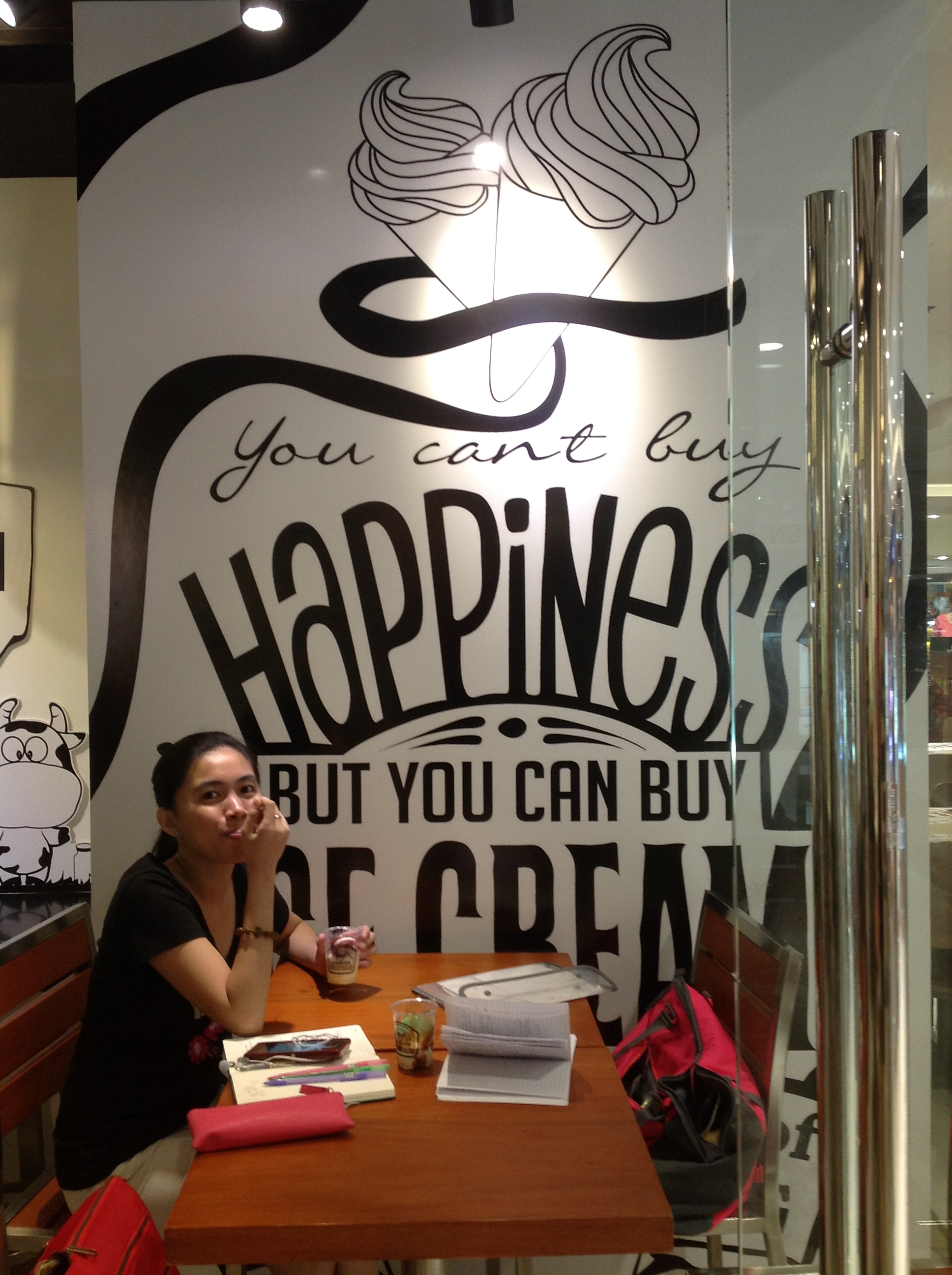 That's it for now, I'm going to enjoy this ice cream while working on my project! Toodles! 🙂