Last June 27, I received an email from Feedspot congratulating me as my blog Karen Meets World was selected by their panelist as one of the Top 30 Philippines Lifestyle Blogs on the web! Yey! 🥳🎉😍
I was really surprised because I wasn't expecting that. I only have a few but engaging readers and I am already thankful for that. So, being recognised despite not having thousands of followers / readers meant a lot to me!
I felt so happy. I felt like my story was getting more impact because of this. Of course, I made it possible because of my readers. It was because of them why I am pushing myself hard to create content that can help them. Thank you so much for supporting my blog for years now! You guys were amazing! I love you guys!
I promised you that I will create more content for you! 😉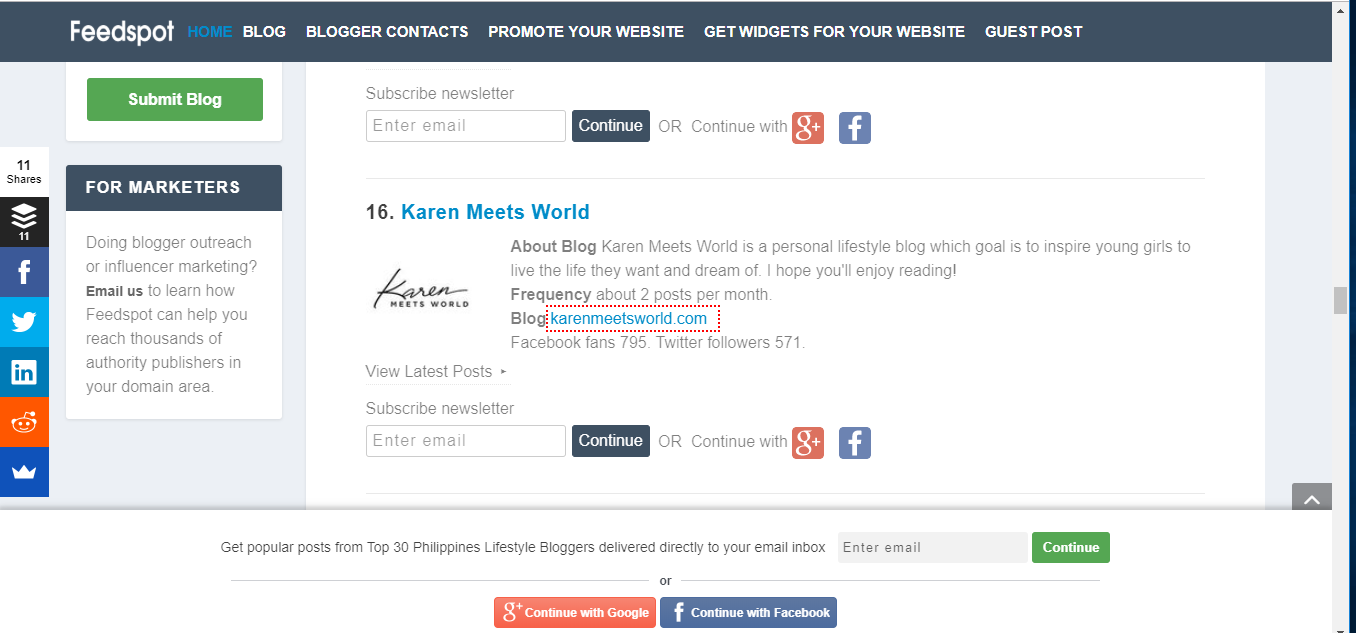 Feedspot helps you keep track of all your favorite blogs, news sites, youtube channels and tss feeds in one place.