Happy New Year, Everyone! 🙂
How your holiday went?
Me… Hmmm… I've spent it with my family! We celebrate it at our house and to my aunt's houses. It's a week of parties, bonding, and shopping! We've got to watch Metro Manila Film Fest too — Vice Ganda movie is soo funny! XD
Honestly, I'm still on holiday mood. It felt like five days vacation is not enough and I'm not ready yet to face reality tomorrow. Can it still be extended for two more days — just to relax  at home and prepare my mind into work mode. Hihi
But it can't be… I have already filed my leave this January for my birthday and first out-of-the-country trip, so I have to prepare myself for work!!!
Speaking of WORK. I've been working on my goals and theme for the year since media noche, and the theme I've come up with is "FOCUS on GROWTH", because this year I want to level up my knowledge on blogging and branding by taking classes that are related to it. I'm also having my blog revamp this year (my ultimate goal)! Wiee. 🙂 I know it's been delayed for 2 years and I say it yearly right? but this year it's going to be REAL!
So, join me on my journey this year? 🙂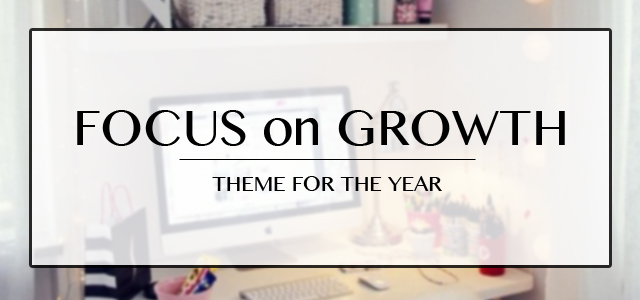 What's your theme for this year?