I've always wanted to try to cook meat in a Korean restaurant in Manila but I never got the chance to! I've been dragging my friends and cousins out for this since way back but it keeps getting postponed! You know what they say "It's mere likely to push through when it's not planned!"
Then, Thursday came, my cousin invited us to have lunch at K-PUB BBQ Meat All You Can, BGC. Although it was an on-the-spot invitation, I agree to it immediately. I even prepared the reservation for them because I wanted to experience this meat-all-you-can promo while enjoying the Kpop vibe on the venue.
I am excited for this lunch since I know that there would be a lot of Kpop themed inspired designs inside the restaurant. Being a Kpop fan, this experience was fun.
K-PUB BBQ Meat All You Can
A staff greeted us as we entered the restaurant and lead us to our reserved seats. Honestly, the first thing I did the moment I sat down was to scan the place with my eyes. I was in awe at how big the place was. I felt like it could fit around 450 people inside. It was already good for Kpop idols mini fan meeting or fan sign event. Even birthdays and other special occasions.
Then, she asked us if she could take a photo of us as it will be presented on the screen as a welcome greeting for their customers. Me being shy opt not to have my photo taken. My cousins don't want and it was only me who will have my photo, which was kind of embarrassing. Maybe next time I would try that!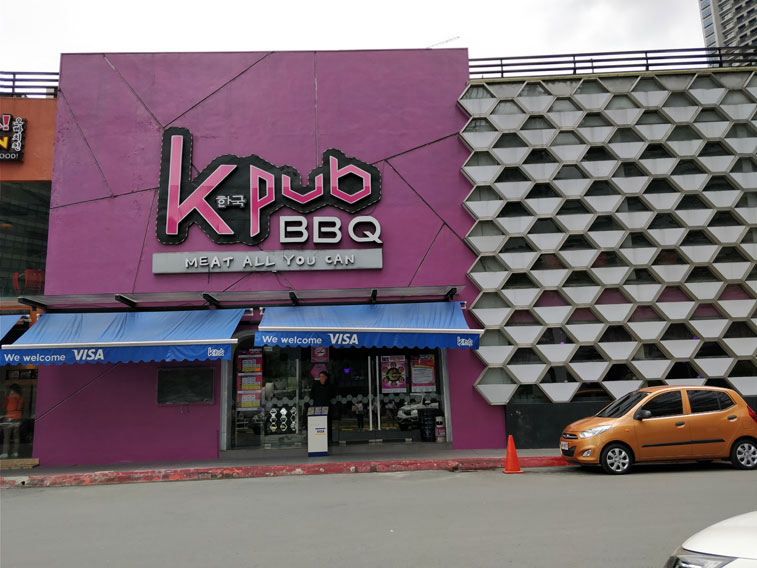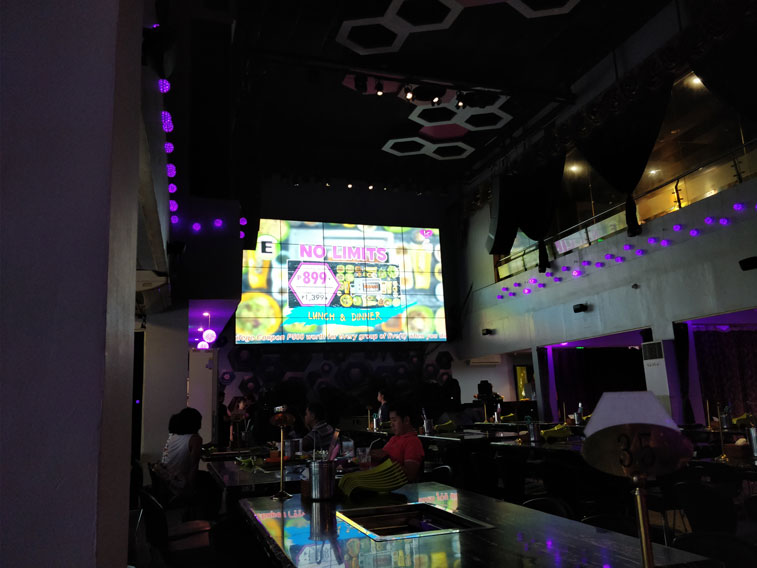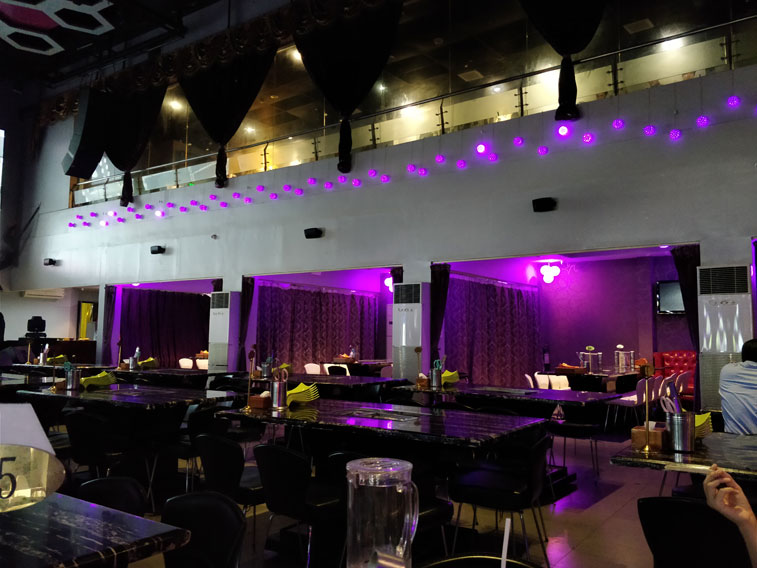 It took about 15 minutes to set up the food on our table. We got the Php 899.00 meat all you can menu which comprise of meats and a lot of side dishes. Plus Melona ice cream dessert too. However, it was exclusive of drinks so we have added that up. The 899 price was also good for 3-4 hours stay.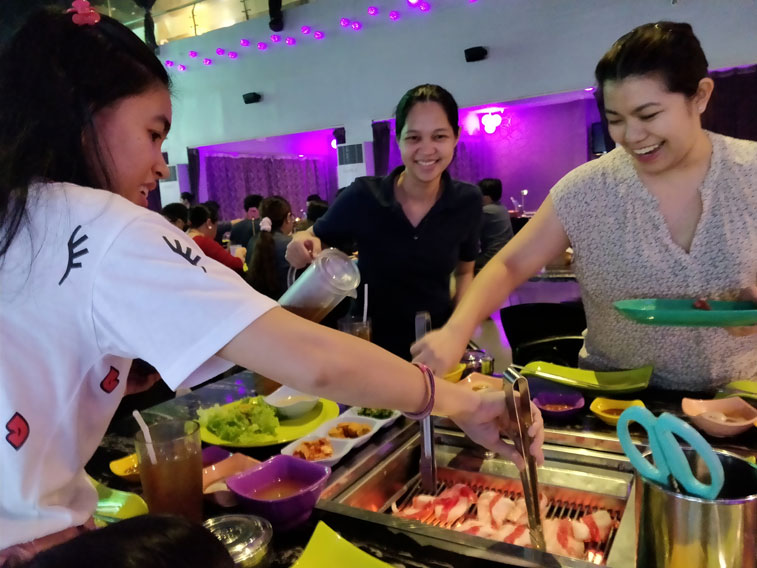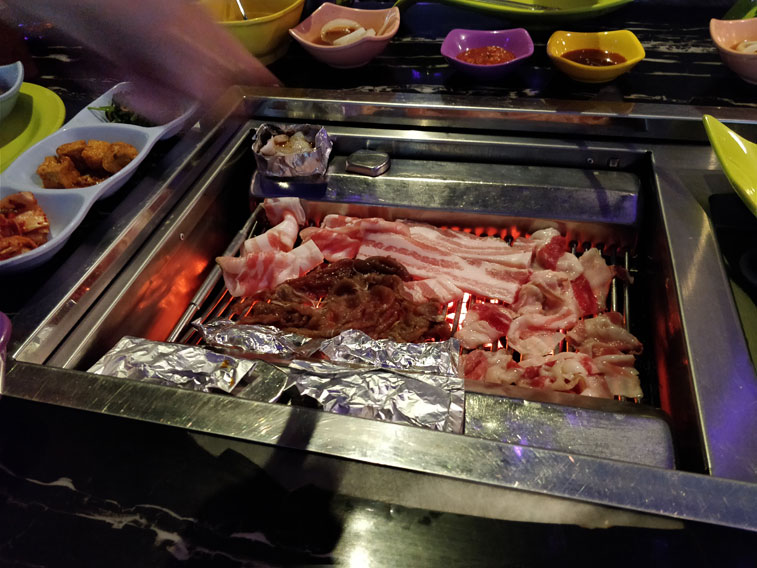 TIPS FOR FIRST TIMERS LIKE ME!!!
Since it was lunch time and we were already starving, we immediately cooked the food and enjoyed eating not minding of anything. We were truly clueless at what we're ordering for meat refill and just ate. It's only when were finished eating that we realized the things we should've done which includes the following:
ASK THE STAFF THE NAMES OF THE MEATS. There were a lot of meats that was brought in our table but there were only a few that we'd like. Because we didn't asked for the names of the meats, it was hard for us to explain to the staff the type of meat that we wanted for refill that we only ended up getting the Samgyeopsal and Galbi.
REQUEST FOR THE MENU ON YOUR TABLE. There were other foods listed on the menu that wasn't served. So, it was only when my cousin asked me if we have the japchae included on our promo package that we realized that there were other foods that we can try. We've tried the pizza, it was soo good and if we weren't full we would've tried more than one order of it. I also got confused on the dessert because the one listed on the website was "Choice of Korean Ice Cream Bar" so I thought we can get the Samanco (fish ice cream) but on the menu it was only the Melona that was included. It was fine though, since I like Melona too!
CONTINUOUSLY GET A MEAT REFILL (that you can eat without leftover). The meat refill can take around 30 minutes to get into our table per request. I literally timed it out because I get so upset when the food went to our stomach already and there's nothing we can cook.
ASK IF THE AIRCON CAN GET COOLER. The table reservation we have has low ventilation. We don't know if it's because of the heat from the cooking area in the middle or they really minimize the use of aircon. There were a lot of people flocking inside for lunch that the aircon temperature gets low. I'm concerned because we have toddlers with us that time. But we enjoyed pigging out!
 REQUEST FOR A KPOP PLAYLIST. The KPOP MVs and Music shows being played on the big screen was from the early eras like Rain *LALA* era 2014 and their latest was BTS Not Today 2017. While I enjoyed it a lot, I even dance as I cooked. I think it was good to have the updated songs and the best hits from old eras to spice up the mood. Perhaps we can request that to the Playlist Masternim. If you have the copy of MVs on your phone give it to them… 🙂
The Php 899.00 meat all you can package we have was worth it since it comprise of many variants already and given that I am a slow eater the 3 hours time was already acceptable.
Unleash My Fangirl Feels at K-pub Kpop Gallery
While we rest our tummy for the next course, I asked permission to the staff for me to explore the KPOP Gallery going to the second floor. I am so happy that they allowed us there because the second floor was not opened yet. I think they open it on the evening since there were more people at night.
The stairs going up was not only filled with just pictures of my favorite K-idols, but these pictures have their actual signatures on it. You can see among each of the photos who has the best signatures and who has the worst! haha
If you were there, you can see me smiling from ear to ear going up! (Like a crazy woman, as my friends say when I fangirl hard!) But can you blame me? I am just enjoying / appreciating my surroundings. I felt like I want to set up my room here… With that photos on my wall. Haha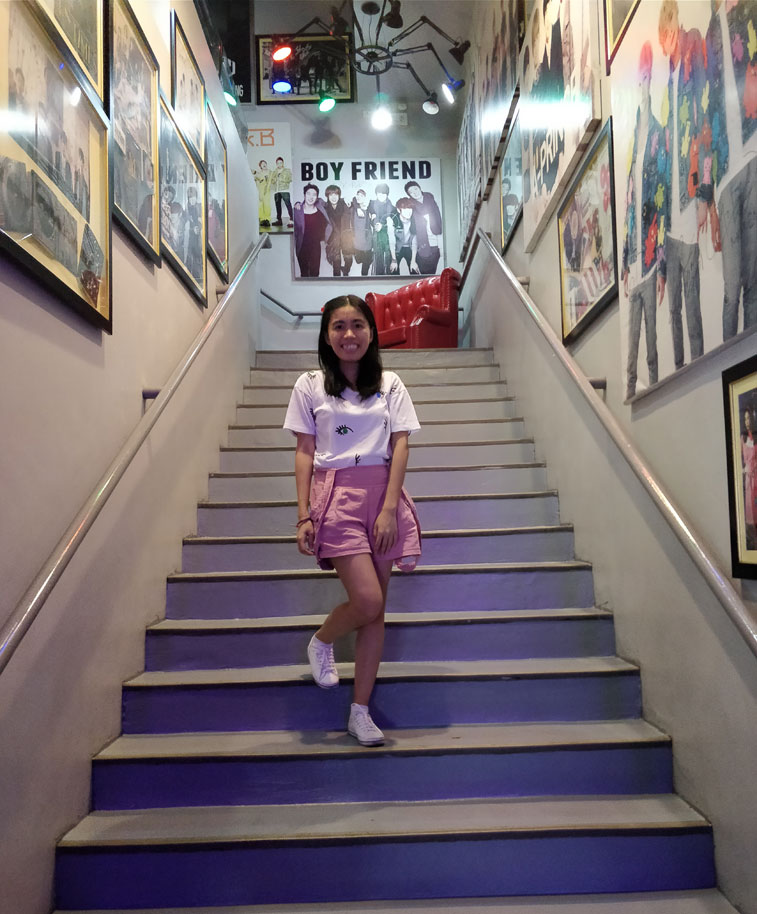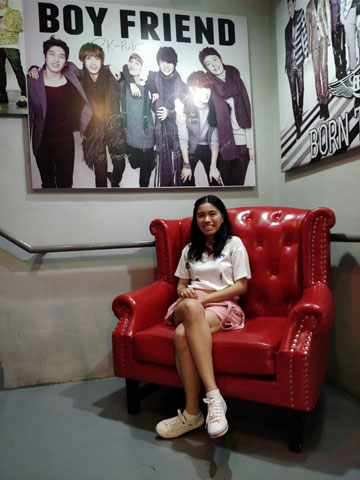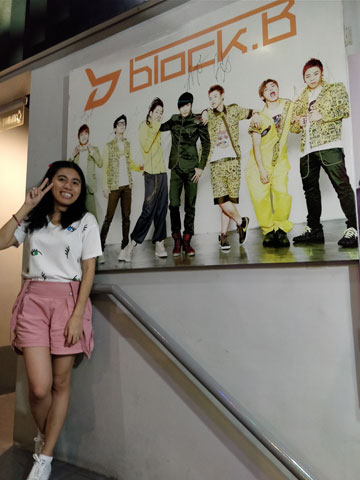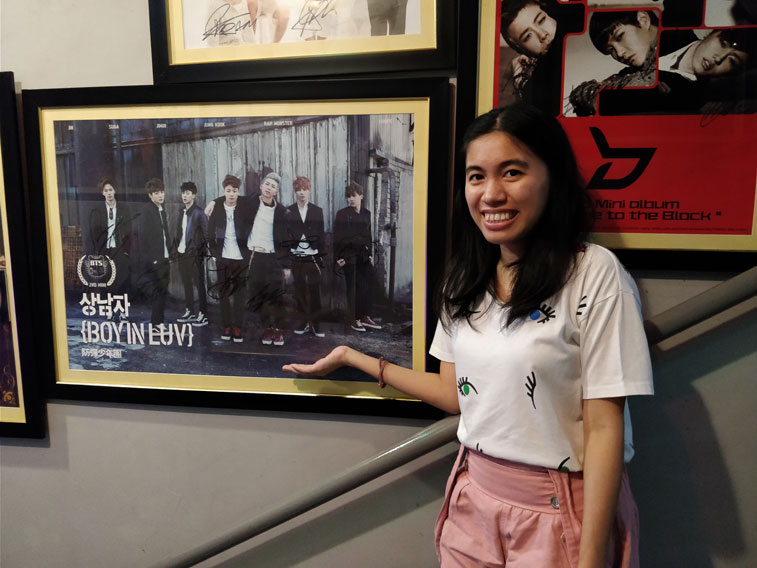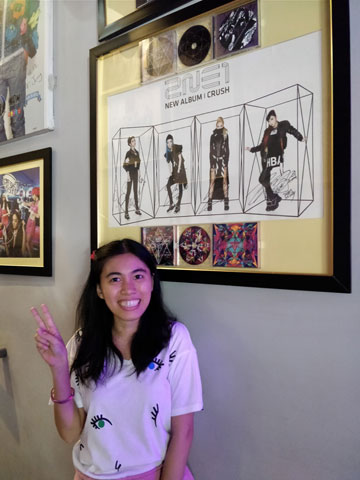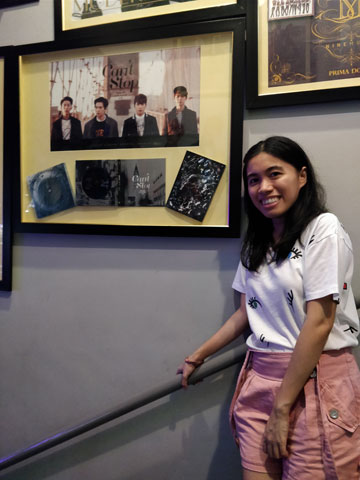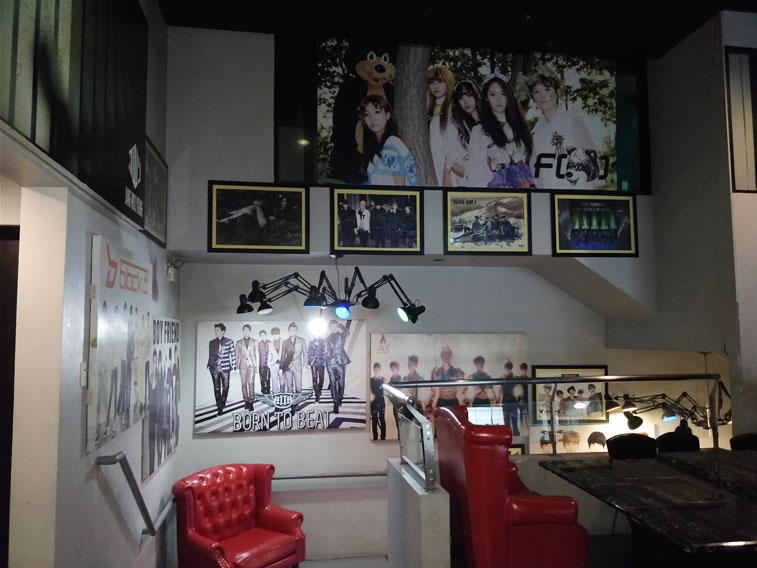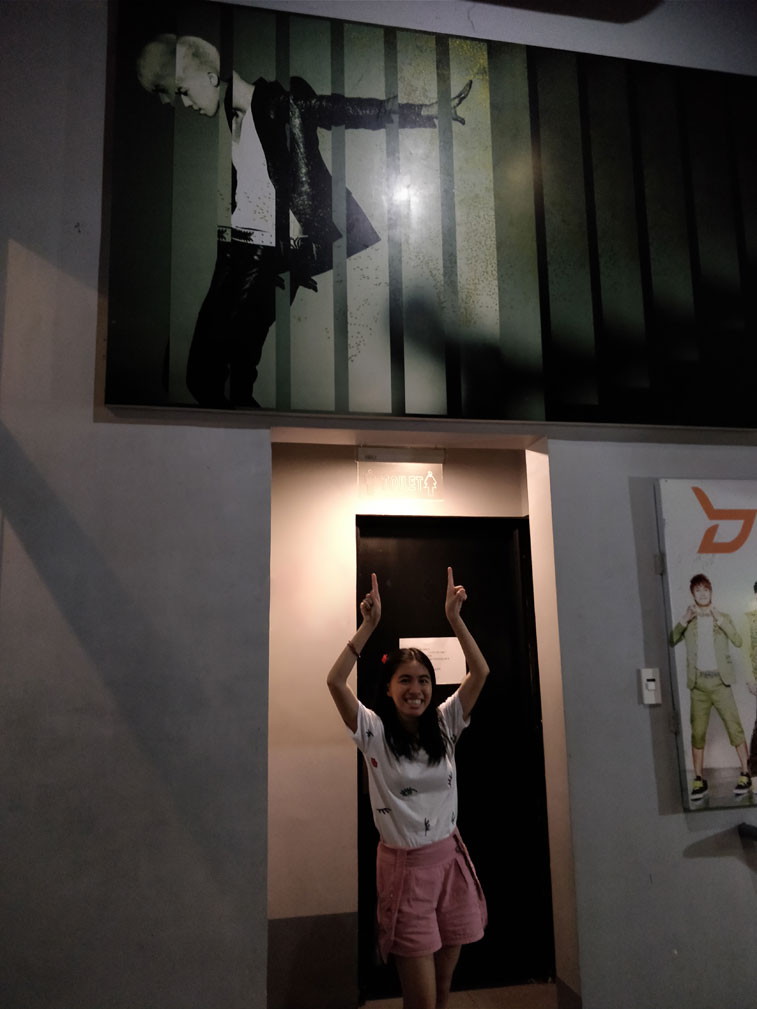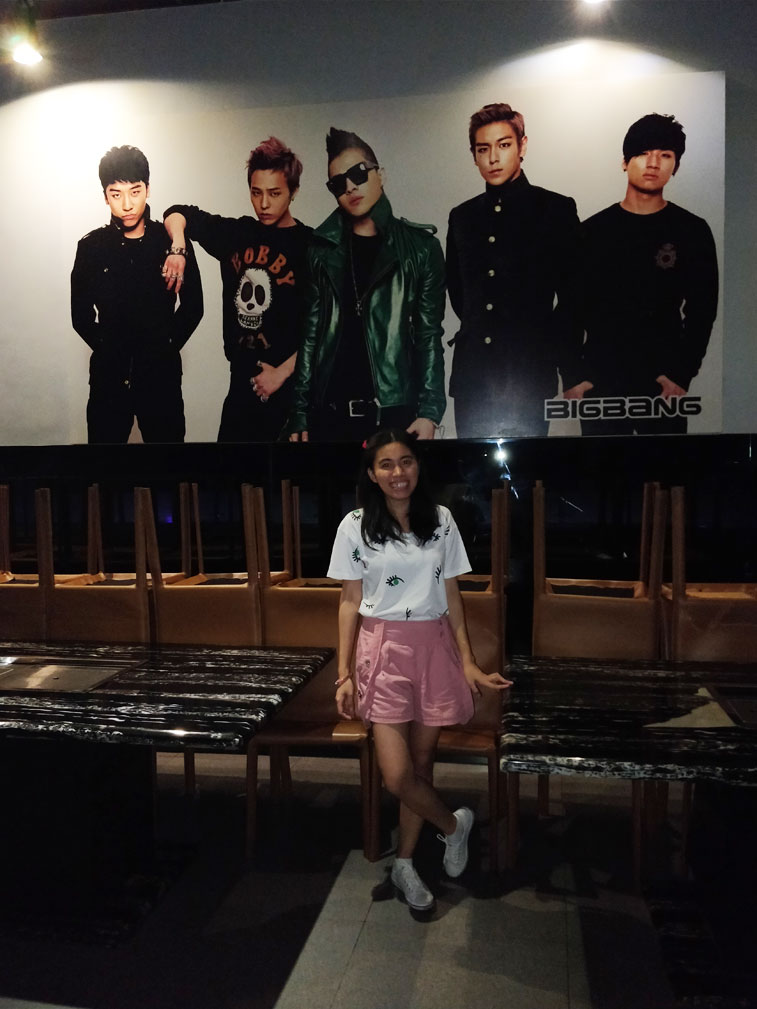 I exited the K-pub with my happy tummy and fan girl feels. I would definitely recommend this to my fellow Kpop Fan girls/boys who love to eat K-foods and enjoy Kpop at the same time.
Reservation and Inquiries
For reservation and other inquiries, you may contact the following numbers:
K-PUB BBQ MEAT ALL YOU CAN
The Fort Entertainment Complex Center
28th Street corner 5th Ave. Bonifacio Global City, Taguig City 1634
Telephone: +632 847-1961, 847-3098, 847-0232
Operating Hours: Monday to Sunday, 11.00am to 3.00pm, 5.00 pm to 3.00am
Website: http://kpubbbq.com/