It's been a while since I went out for a #FoodTrip. So, when me and my cousin were left at home yesterday, I convinced her to join me in BBQ Chicken Restaurant at Fort Strip for lunch. I've been wanting to go there and try out their chicken since it opened last May because BTS was their endorser. Look at how mouthwatering their commercial was.
BBQ CHICKEN AT FORT STRIP
We were greeted by the big poster of Jimin when we finally arrived at the place that I can't help but took a picture of. The BBQ Chicken at Fort Strip was quite small and I think it can only fit 40-50 people the most. It also have simple interior inside with Korean feel to it. It's hard to explain but you can feel it when you visit the place.
There's other BTS posters inside, one was placed below the television where different kpop music videos were being played and the other one was placed on the window.  Actually, at first I find it weird that the songs I hear on the speakers were different from the music video being played. But I was told that they did it that way for privacy, because they wanted the people to still talk to each other easily without the loud music on.
There were only four of us there, I'm not sure if it's because we were a bit early (Fort Strip was known for its nightlife) or most #Armys weren't aware of the place yet!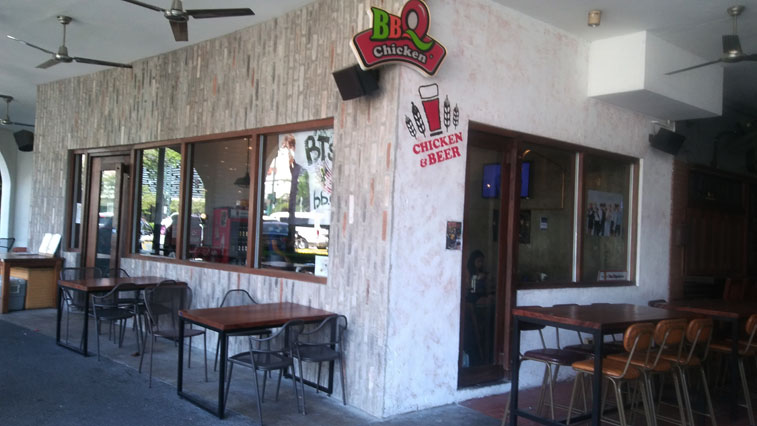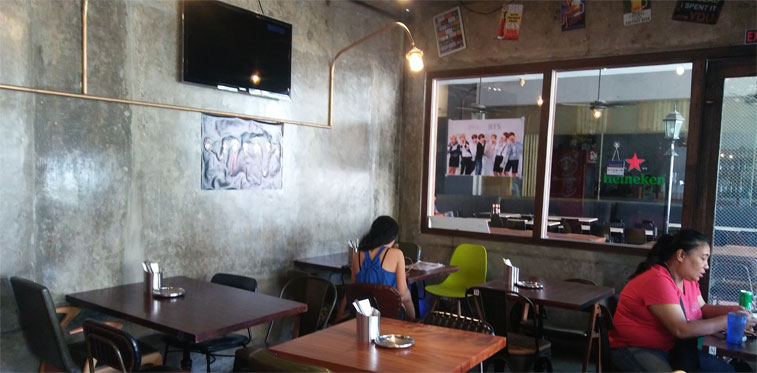 BBQ CHICKEN MENU
Their flavored chicken looks so yummy on the menu that I find it hard to choose one. If only I could fit everything on my tummy I would love to order it all.
Actually, they said that the chicken that BTS ate was "Yangnyum Chicken". Apparently, I have read that only after I ordered our food. I ordered "Cheeseling Chicken Platter" and "Bibimbap". Both meals were tasty but I think if you will have the cheeseling chicken, it's best to be paired to a plain rice rather than the bibimbap as it was cheesy. Or if you don't like rice, pair it with alcohol like soju or beer. The fries and nachos tasted okay but was a nice pica food while you wait for your other orders.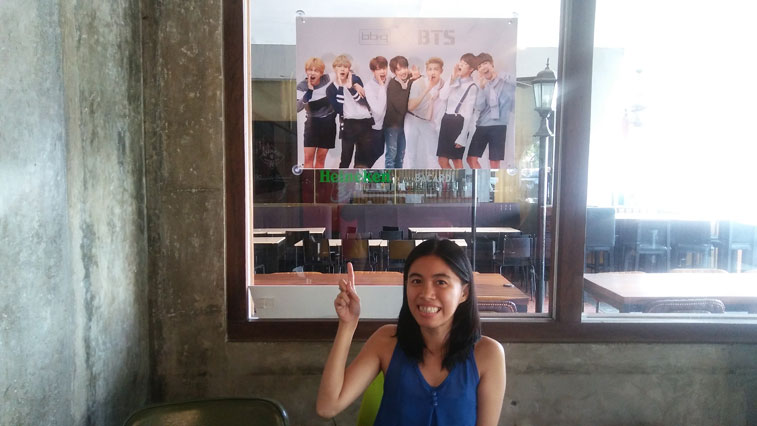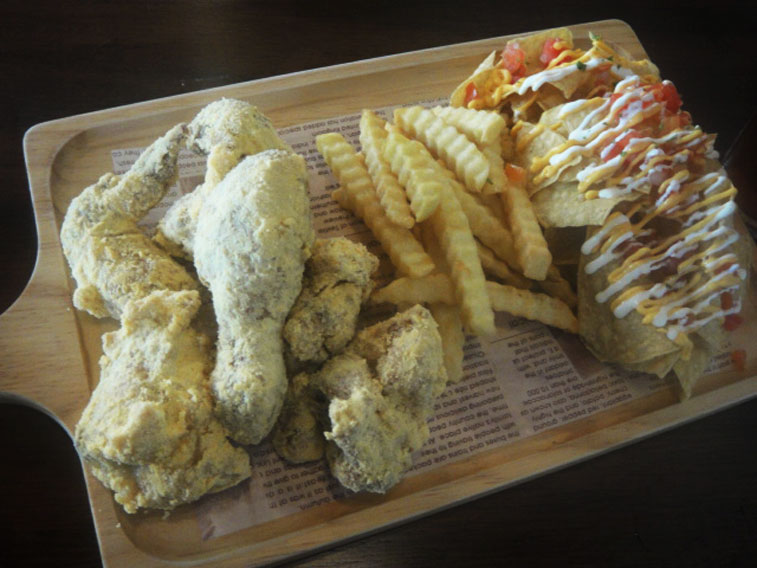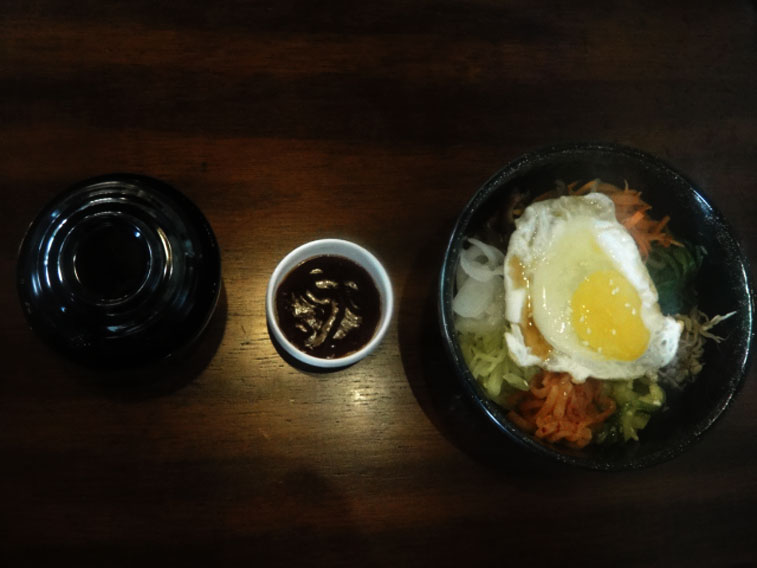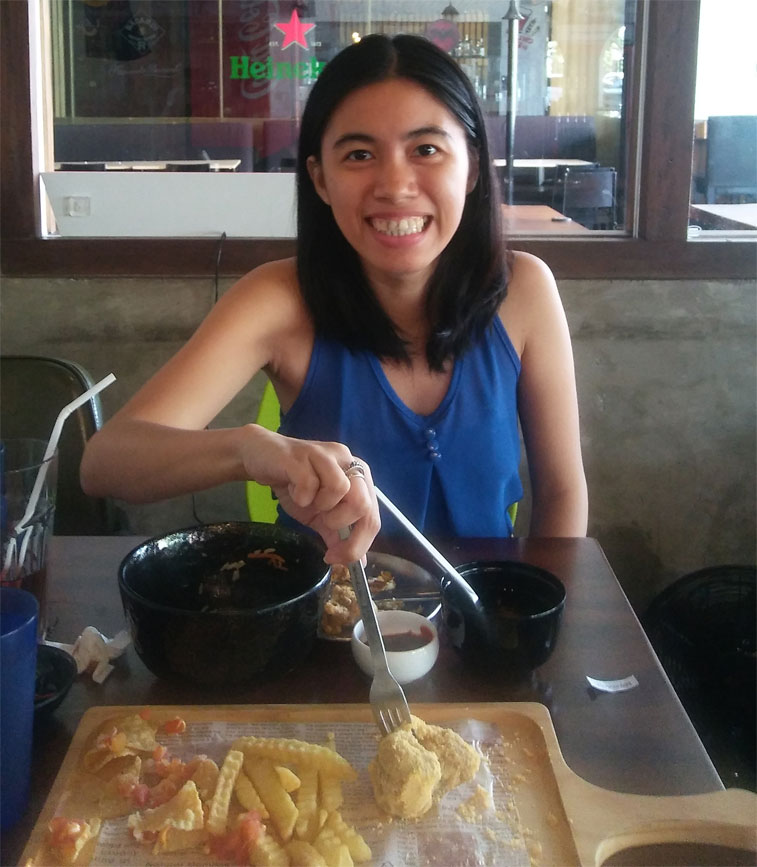 BBQ CHICKEN PH ANNIVERSARY ANNOUNCEMENT (TENTATIVE)
After I had a phone call meeting with a client, I took a chance to take pictures of the place. And while I was busy taking photos a staff approached me, I actually thought that she will tell me to delete the photos because it was not allowed but instead she asked me if I was a fan of BTS and I said I am. Then, bright smiled she informed me that they might invite BTS for their anniversary to be held first week of May 2018. She said they were thinking of a mini private event but they were still negotiating it with Bighit for BTS schedule. She said they might post the announcement on their facebook account and if its not posted there it means that the announcement will be posted at the restaurant itself. So she asked me to keep myself posted on the details.
So #ARMYs drop by there now! 🙂
GIVE A BOOK GET A BOOK
Since it was still early to go home, we've decided to walk around BGC. As we walk, we passed by #BookStopPH, a mini bookshelf where you can read books for free without the library card. Most of you know that I'm a fan of books so seeing this made me to automatically stop and look for books to read. I felt happy inside but at the same time sad because some books were already not in good condition. If you happen to read one please take good care of it, books were precious!
Also,  if you have a book that you would like to donate here please do so, many children would be happy to read it!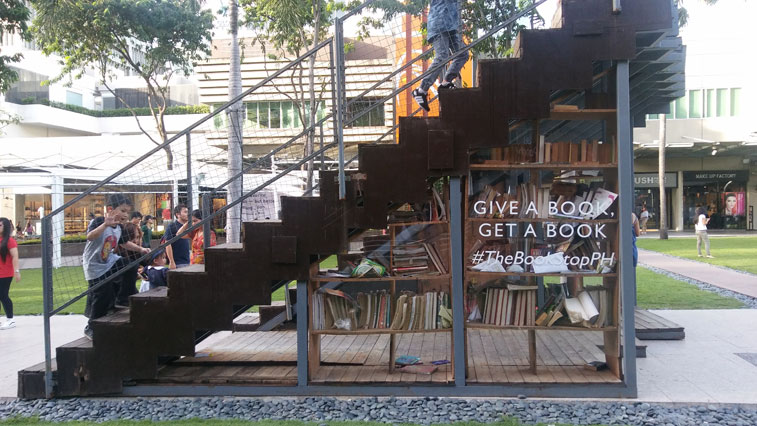 CAFE SEOL HWA
The afternoon heat from walking around BGC made us crave for "Patbingsu", a korean shaved iced dessert.
And the nearest bingsu place I know in BGC was Cafe Seol Hwa. The cafe was really spacious. The ambiance of the restaurant was pretty chill and quiet that it can be a perfect place to hang out and think of things.
Though, I was shocked that they're not playing kpop songs. Not that it's mandatory but most korean restaurant or cafe I visited before usually play only kpop songs.
I ordered Milk Chocolate Brownie and I could say  it's "정말 맛있어!" (really delicious). The milk chocolate, ice cream, and brownie was a perfect combination, it's not too sweet "bingsu". A must try for everyone!