Finally, a guide book that contains everything about being a mother was launched at the Fully Booked Store at The Fort in Bonifacio Global City. Amanda Griffin-Jacob and Bianca Araneta-Elizalde, It-Girls turn into It-Moms were very grateful to introduce "Project Mom" book, their new baby to the moms and moms-to-be at the launch. They also share their behind the scene experiences and a sneek preview of the book.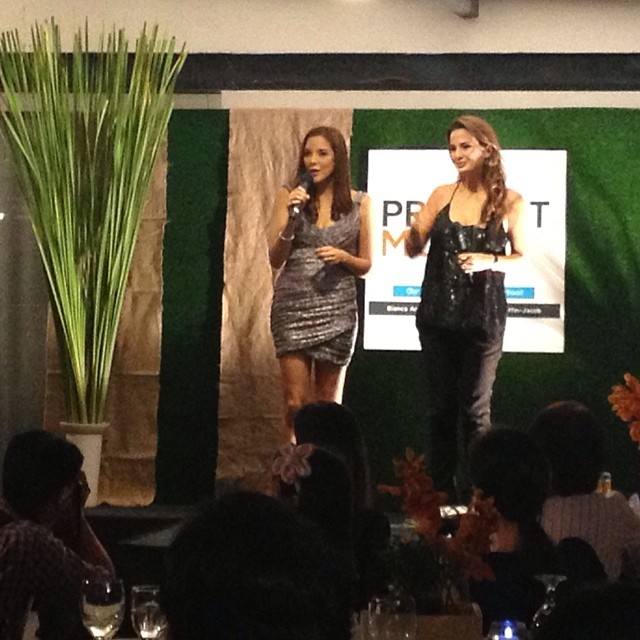 PROJECT MOM is a straightforward guide designed to make motherhood a little bit easier and a little less intimidating. It is packed with useful information to navigate pregnancy all the way through to the baby's first birthday. The book also covers bringing your baby home, breastfeeding, how to give your baby a healthy food start, and a section just for moms (including their tips on how to get your body back). Wink! Wink! 🙂
Like the authors, We (third from left:  Isa C., Yours Truly and Isa P.), and the rest of the Project Mom team were having an amazing time at the launch. We call it a celebration for all the hard work we had gone through. It is indeed a success. Weee! 🙂 Of course, thanks to ate Ivy (the girl in white polo shirt) who was always there to buy us breakfast, lunch, snacks and dinner during the entire process. 
Looking Ahead: We are planning a lot of things for 2014, and I'm going to share it with you next year. But, if you want to have an overview on what we have in mind, our Project Mom book is more than willing to share it with you. Grab a copy now!  🙂