Taking my blog to the next level was never easy. It takes a lot of hardwork and preparation. I've been blogging for almost 7 years now, yet I still struggle to cope up with the changes in the blog-o-sphere. I experiment a lot in my blog to see what works and what's not. And  here's what I did:
I changed the layout of my blog with free wp-themes to make it look clean and user-friendly. It does gain me traffic at least 3% than what I get using my old theme.
I curated good photos. It attracts more readers.
I made sure I blog once a week. It makes them go back to my site and read my updates.
I joined groups of my interest. It helps me grow my network.
I created social media sites for my blog. It helps me reach out to people more.
I rarely joined groups who requested me to like their pages, as I don't want to flood my Facebook with posts I'm not interested in. It lessen my followings, but it makes me focus more on my niche.
I conducted giveaways. It gives me more traffic.
Other than that, I know, I still need to learn a lot. So, Blogger Babes Asia Manila Launch and Workshop was in a perfect timing to keep me going and improve my blogging.
What I Did To Improve My Blogging?
Yesterday, I joined 100 fashion and beauty enthusiasts on "Blogger Babes Asia Manila Launch" held at Vyne Tapas Bar & Restaurant in Bonifacio Global City to learn more about blogging and to celebrate Clozette.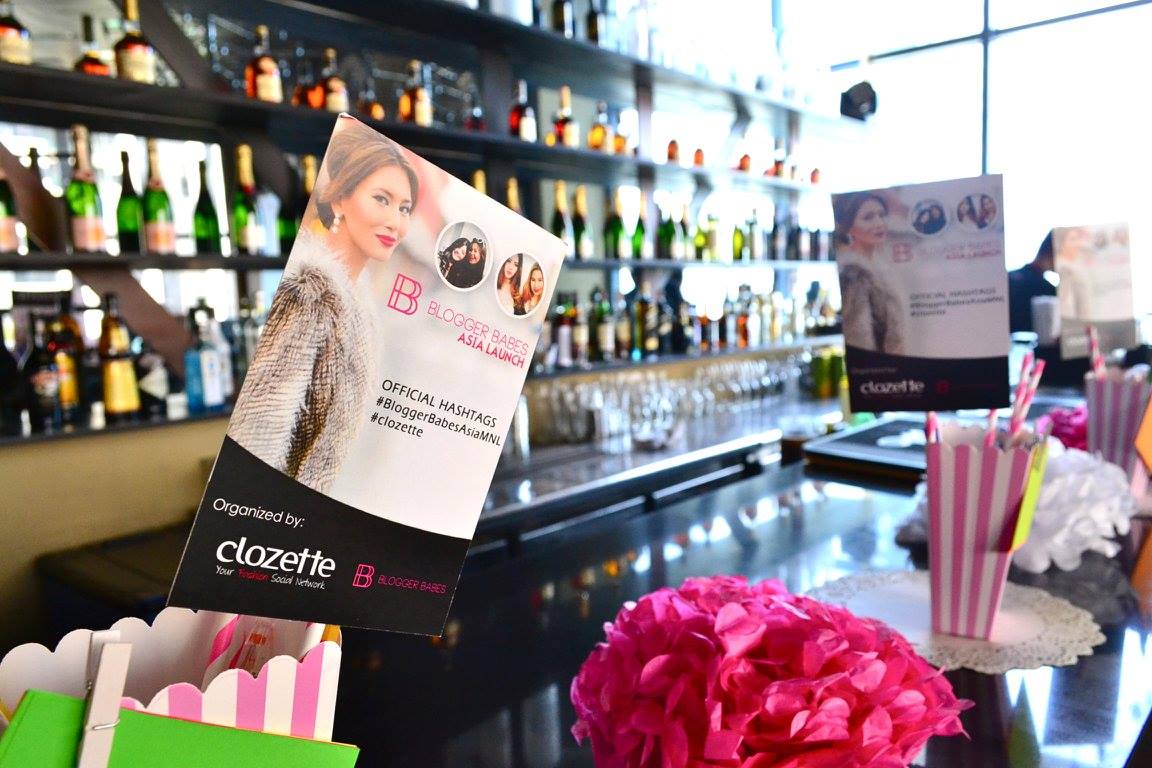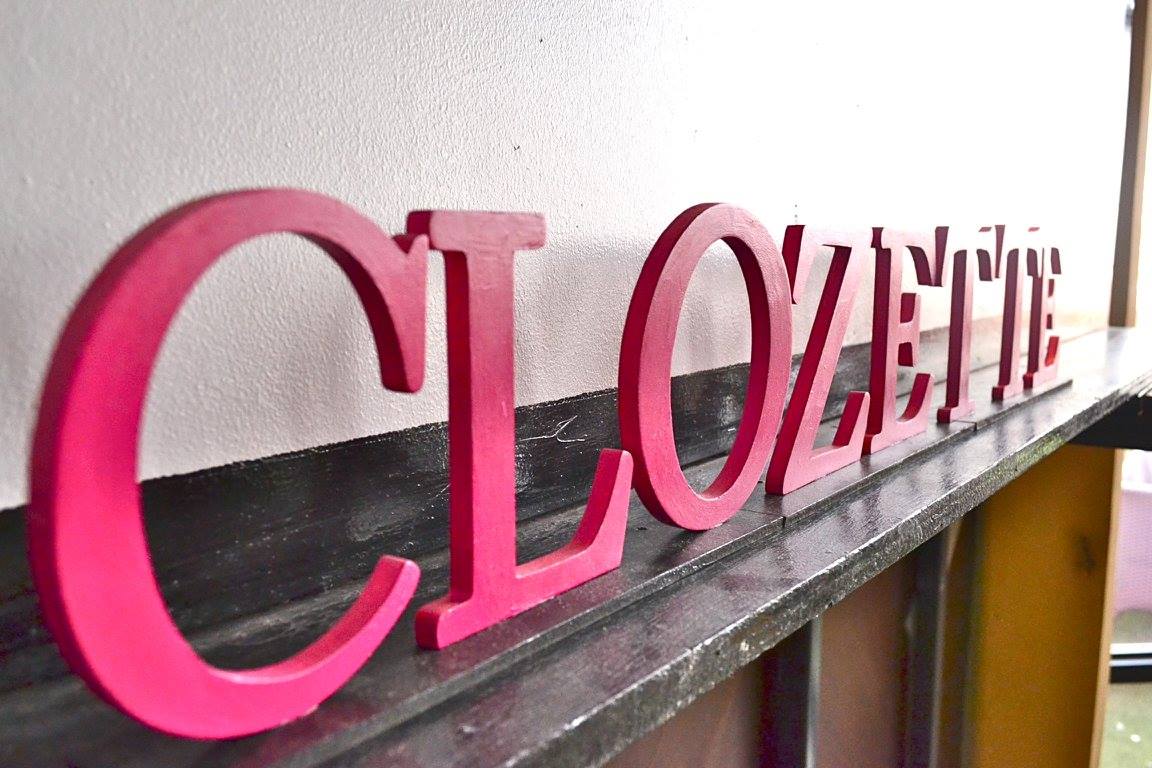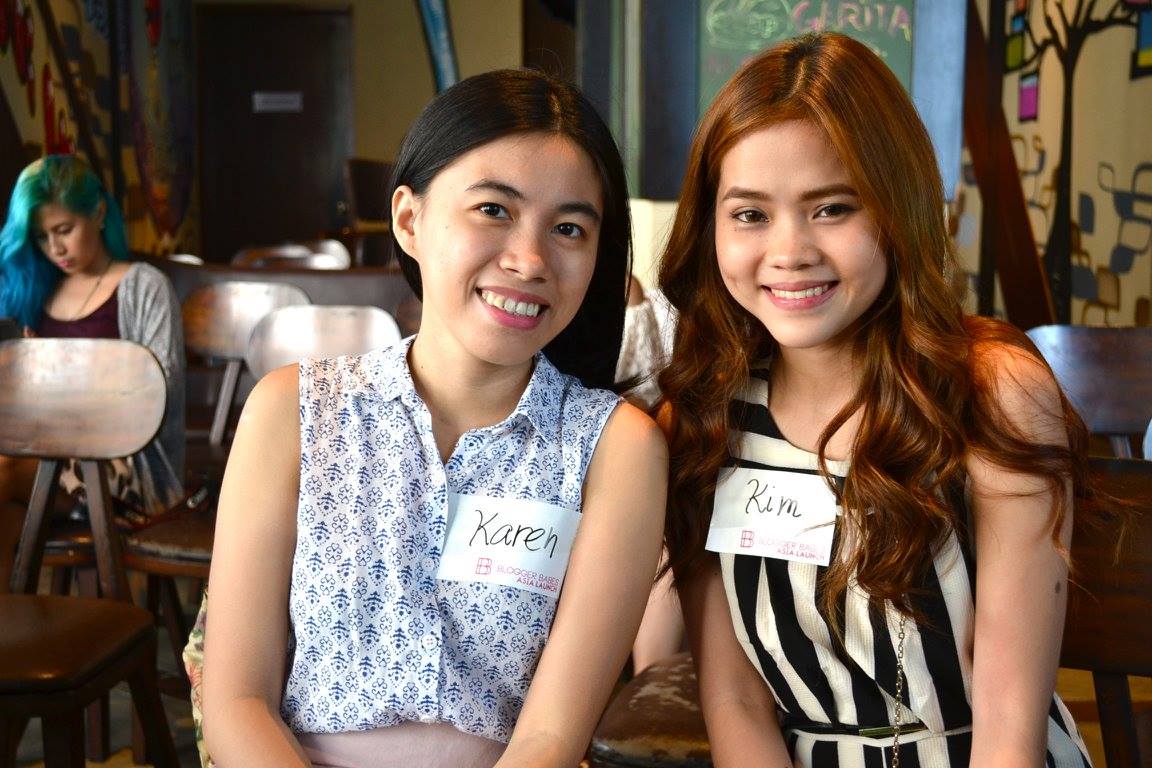 I also met a new blogger friend there, say hi to Kim on her blog. We met outside iHOP restaurant as we were at lost of the venue. We knew where the venue was, but because it's inside the building, it's hard to find. So, we've decided to go together at the event. Wiee! I have a company.  It's always great to meet new people and connect with them. 🙂
Blogger Babes Asia Manila Workshop
Hearing stories from five bloggers Heidi Nazarudin, Vern and Verniece Enciso, and Cristina & Dana Decena made me feel that I am not alone with the struggle of blogging and it is normal that sometimes you feel burned out. What we can do about it is to focus on our "WHY" and continue our passion –blogging.
Building Your Online Personal Identity is Important!
The Speaker: Heidi Nazarudin, a blogger and a former investment banker. She blogs full time at TheAmbitionista.com and also a co-founder of Blogger Babes Asia, a group that focuses on educating and supporting aspiring bloggers, and providing them a platform to build connection with brands and fellow bloggers.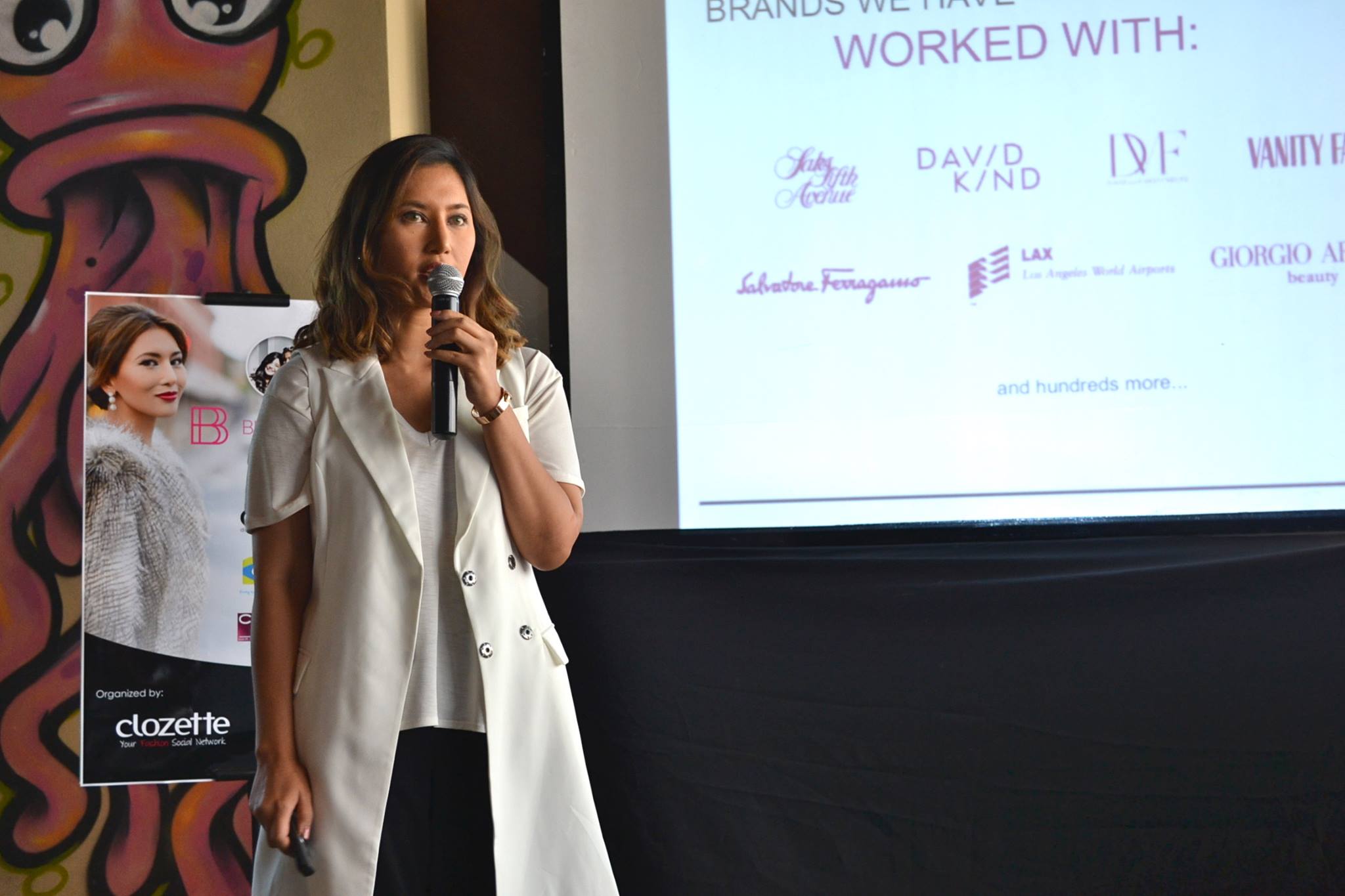 The Talk: Heidi teaches us how to build our unique personality on blog through our brand identity: tone, color, and style, and why it's important to be consistent with it. Truly, we should focus on one thing on our blog, if its fashion- do fashion, food – review food, and beauty – talk beauty, just focus on one of it. And by the time we have finally built our identity, it's the only time that we can experiment expanding it.
The Struggle: There will always be days that we don't feel like blogging. But she said that for us to overcome it, we have to create an editorial calendar, where we can schedule posts and curate these in advance so that when those lazy or writers' block days strike, we have a back up content to posts.
Five Things to Remember When Blogging
The Speakers: Vern and Verniece Enciso, fashion bloggers who shares a blog under vernverniece.com. They are usually being referred to as twins but they are not. They share to us their 'five's of blogging, and how it can help us too'.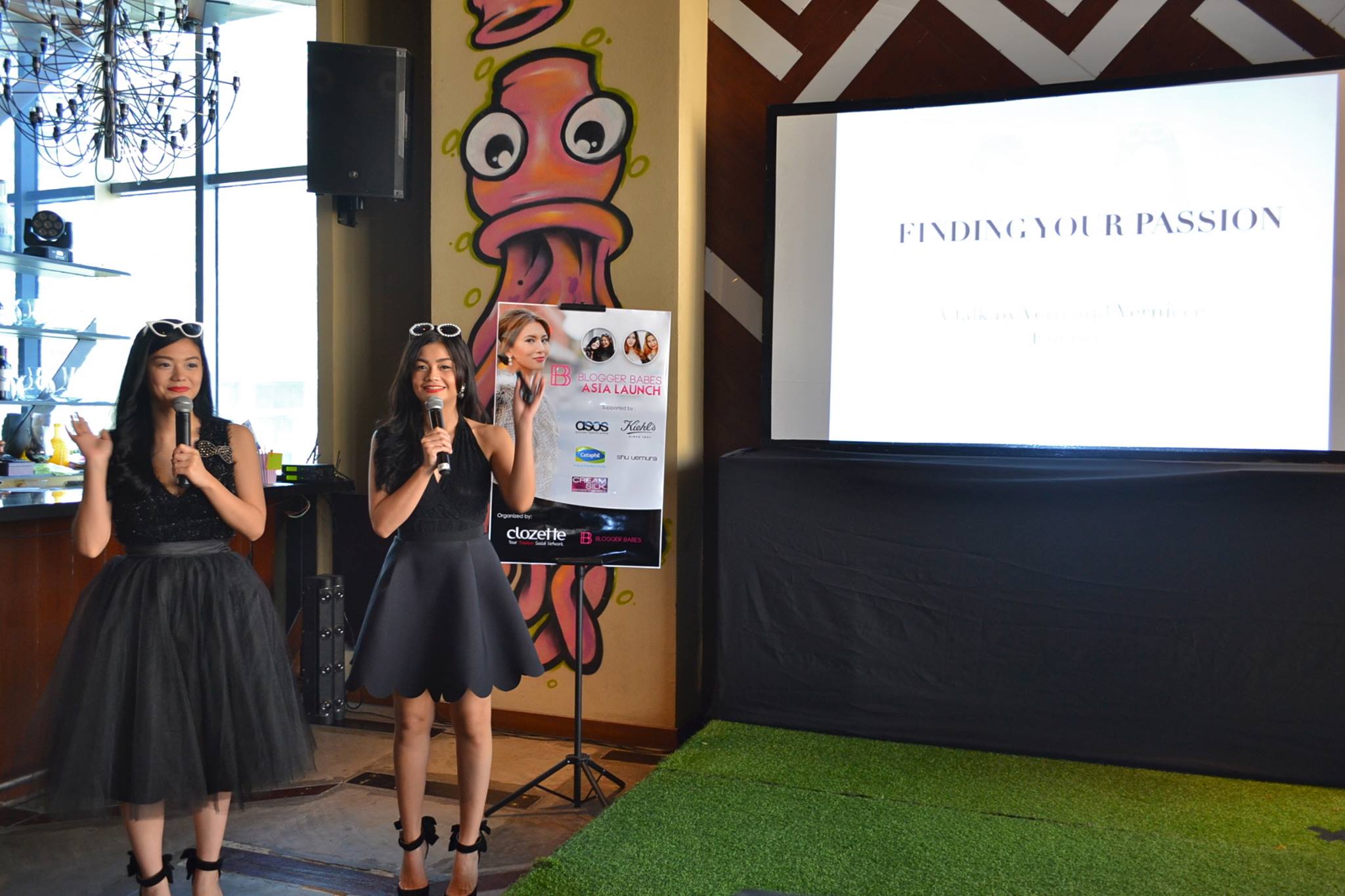 The Talk: Vern and Verniece shares their Fives.
The first part was composed of the 'Five Things to Remember When Blogging'.
Everything Happens for a Reason. Vern shares that we blog for a 'reason'. As for her, she and her sister Verniece used to hate each other but when they started combining their blog it makes them closer and take the success together.
Believe in Yourself. Because if we don't, how can we convince people to believe in us too.
Don't expect to get what you want right away. You have to work for it. Definitely! Don't start blogging for the perks. When you start blogging, you don't get invited to events right away, you don't get sponsors right away. You have to build the brand and what you are capable of before you gain the fruit.
Always welcome change. This is where I'm not fond of yet, but I'm adapting to it. Change is the only permanent thing in this world and change is what makes you good or bad as a blogger. It depends on how you're going to accept and welcome it.
Don't Copy. Be You. Sure we have our favorite bloggers out there, but we have to separate ourselves from them and create our own identity. Because it's what will makes us unique and authentic.
The second part was 'Five Things We Need to Start a Blog'.
A nice camera. Invest in one.
A decision on what topic you'll be blogging about. It's good to have specifics.
The means to invest on what you want to write or blog about.
A wordpress account.
The drive to blog constantly and consistently.
The third part was 'Five Qualities We Need to Have as a Blogger'.
Authenticity.  2. Patience.  3. Creativity  4. Open-Mindedness  and  5. KAPAL NG MUKHA 🙂
The fourth part was 'Five Negatives We Get as a Blogger'.
Haters  2. Scammers.  3.  Spammers    4. The voice inside your head saying 'I can't do that'.  and   5. Bad Days.
And lastly, the 'Five Things to Look Forward To'.
Your Dreams are coming true. Even the dreams you didn't know you had. Blogging can take you to places as long as you are passionate about it. Like what happened to V&V sisters, they are also dreamers like us and look where they are now.
Friends and Acquaintances from all walks of life. This is true, look I've met Kim at the event.
Seeing things and places you never thought you'd lay your eyes on. We go to different place to attend events, and some of these places may or may not be new to us.
Getting paid by just doing what you love. By the time we build ourselves as a bloggers brands can pay us or partner with us to promote their products.
The chance to inspire a few people to follow their dreams as well. We have our own inspiration, but using our blog as platform it can inspire and help others as well.
The Struggle: They are always people who will not like you, just flip your hair and LOVE them instead. One Hater = 10,000 people who loves you earnestly.
Taking A Step Towards Vlogging
The Speakers: Beauty Vloggers Dana and Cristina Dacena, they are also sisters and they share "Partners in Vogue" Vlog. A Clozette Ambassadors. Clozette is a community of fashion and beauty enthusiasts who shares inspiration.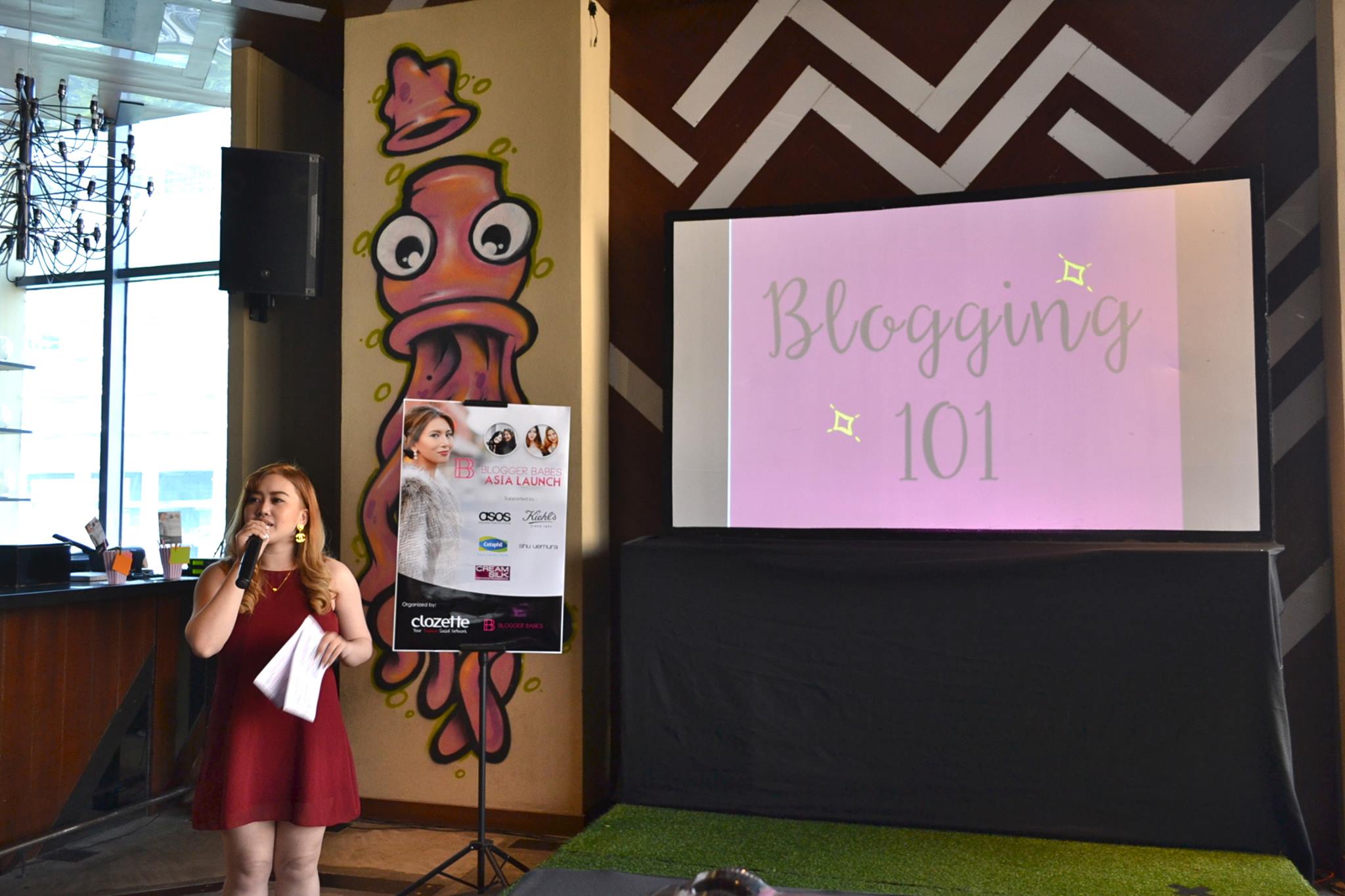 The Talk: Dana talks about how to build a good relationship with brands. She said that the most important thing we should do was "Don't bash the brand unless they deserve it". If you don't like something or if a sponsored beauty product hurts your skin, be honest with the brand, and be rational about it. Don't write negative things about it, unless you need to, because everyone of us have different skin, what's not good to her might be good to us. We should also disclose that a brand we're using was sponsored to give credit to the brand and lastly, be flexible with rates, if the brand has a budget, try to understand and meet halfway. As for her, if the brand is working with her for a cause and if it's something she likes she don't ask for payment.
When attending events: you must bring a business card, look your best but look like yourself, never RSVP and Ditch, think like a press, smile, never open lootbags (it's one of her pet peeves, because you cannot hide your reaction once you know what's inside the lootbag) :), and deliver what you've promised to the person invited you. 🙂
Because vlogging was very popular these days, Dana and Cristina tried it too. Even though Cristina was not there, she was kind enough to send a video message giving us tips on vlogging. It's almost the same about blogging, the only difference was that you were not writing but you're talking to your audience, it should be engaging, shot in a good place, and needs to be of value to viewers.
The Struggle: It's always a struggle how to start building your brand out there, but what's important was you're true to yourself, your brand, and your partners. Surely, it will help you get to places.
Games. Games. Games.
At the end of every talk, speakers conducted games to which the price were from their sponsors. Some sang, dance, while others just voiced out their answers. Lucky for me, I won Dana Dacena's Q&A thank you for the gift. I really loved it! 🙂
Plus, we got the "Pitch it" ebook too thanks to Heidi. 🙂
Blogger Babes Asia event was a success! Congrats to all! 
Did You Attend the Event too?
What Did You Learn from the Speakers? Share it with me. I would love to read it! 🙂
Credit: Thank you so much for the lovely photos Clozette.co.