After we had our lunch date, we head down to #LoveYouMom event held at the Activity area of Bonifacio High Street to check out exciting fashion, beauty, baby and kids fair. There are actually lots of well designed areas where it's beautiful to take pictures at. And knowing my mom, she really loves it. She enjoys posing in front of the camera. (that's what I got from her as I grow up XD).  So, since its her special day today. I took lots of photos of her! Take a look at some of our photos: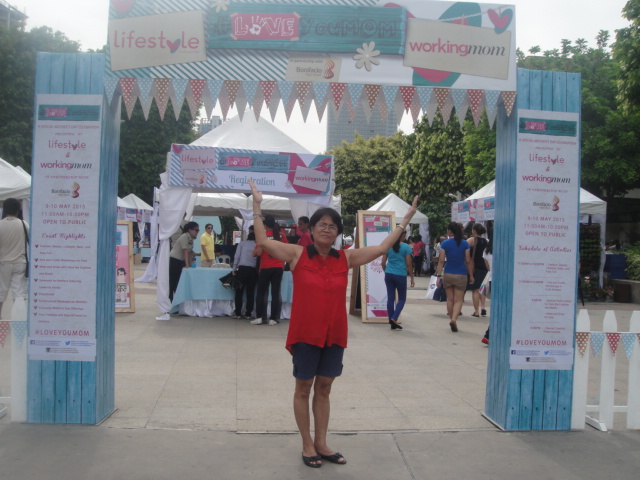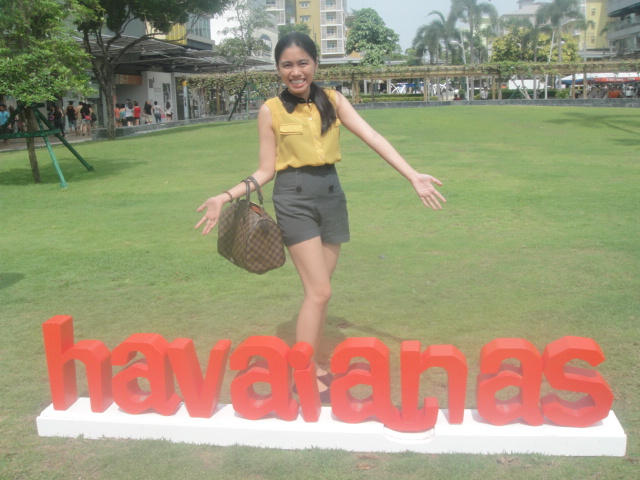 This shot is what she loves most. 🙂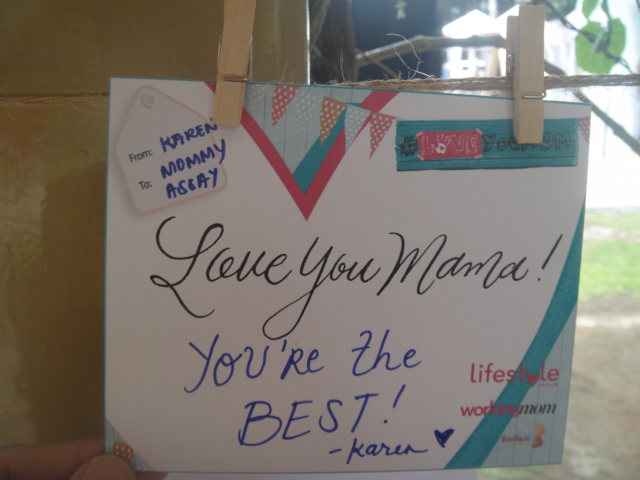 Got the chance to write a card for her and post it up at the #LOVEYOUMOM Message Area.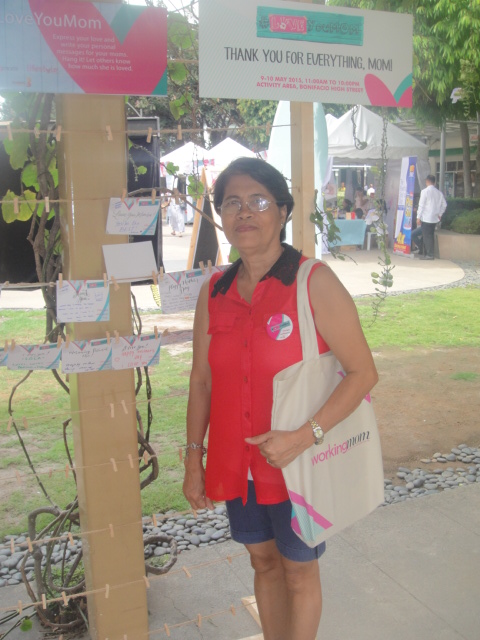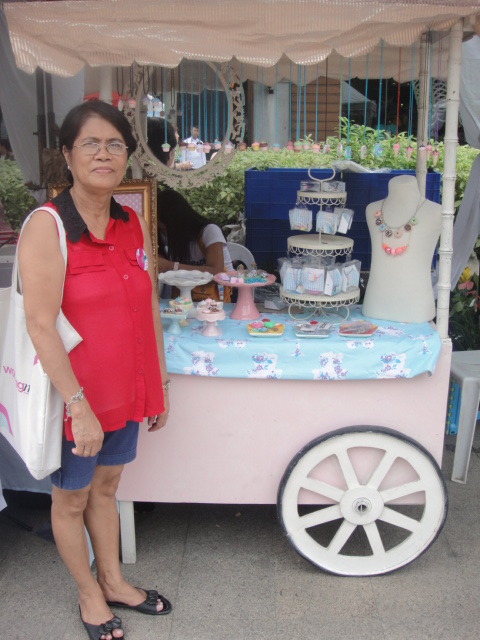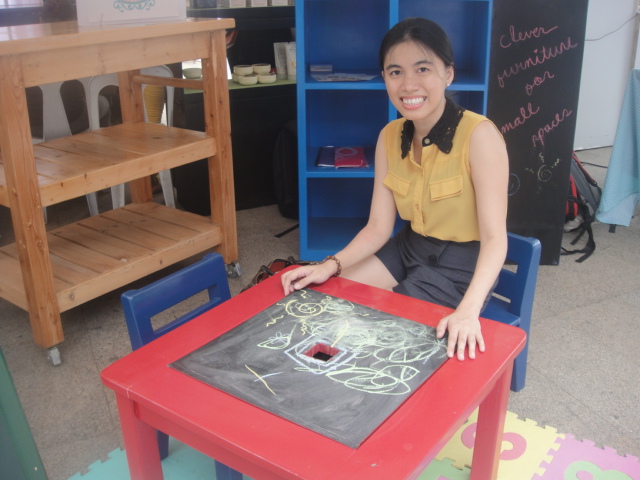 If my mom has her favorite shot, I have mine too. This cute MissSpacemaker booth at the fair makes me go back to that time where my mom first take me to school. #Somuchfeelshere.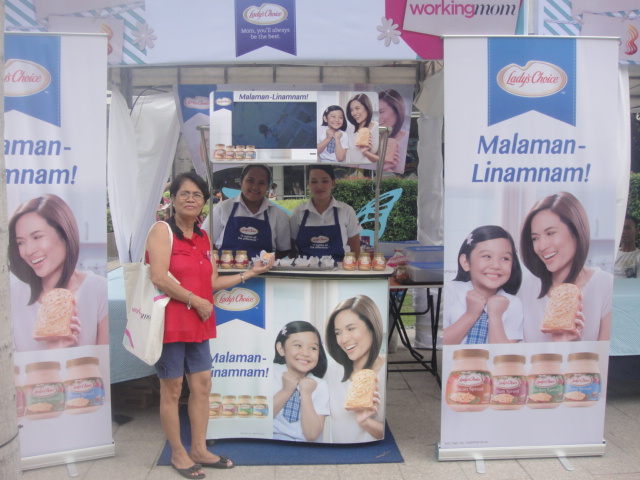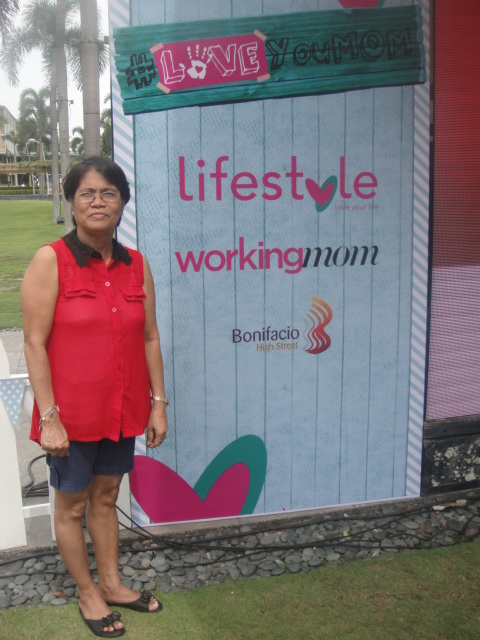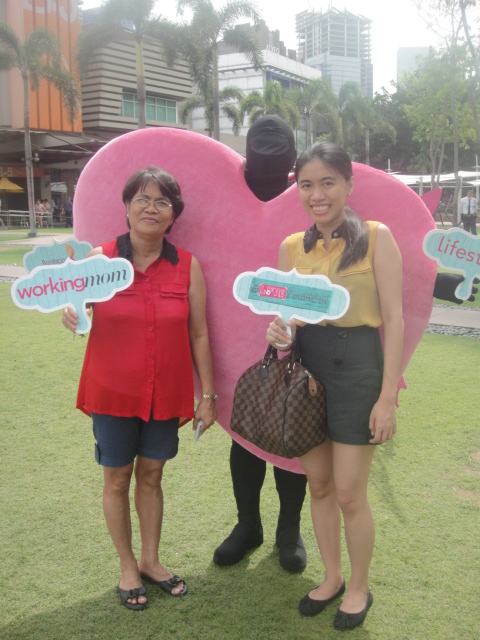 Thank you so much Lifestyle Network, Workingmom and all the sponsors for making this wonderful event for all the mothers out there. It's really memorable to me and for sure to them too. 🙂