Star and Flower Pancake Egg Rings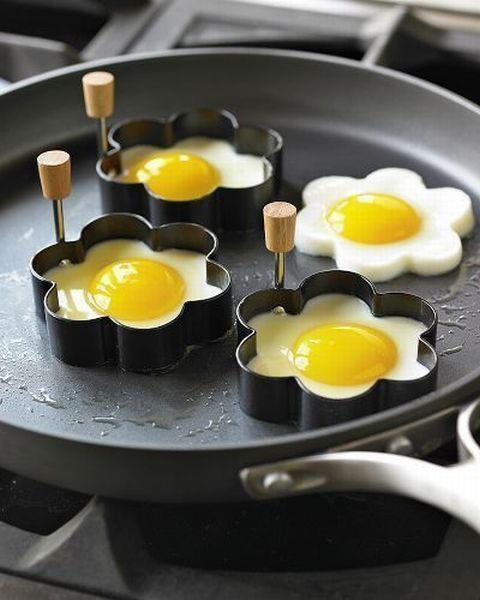 Are you having a hard time in convincing your child to eat breakfast? These egg rings, can make your eggs look appealing for children. I'm sure they will wake up early and look for delicious food with playful plating. 🙂 Also, you can use these rings in designing biscuits and breads. Creative Mom Rocks!
Camera Lens Mug/Lens Coffee Cup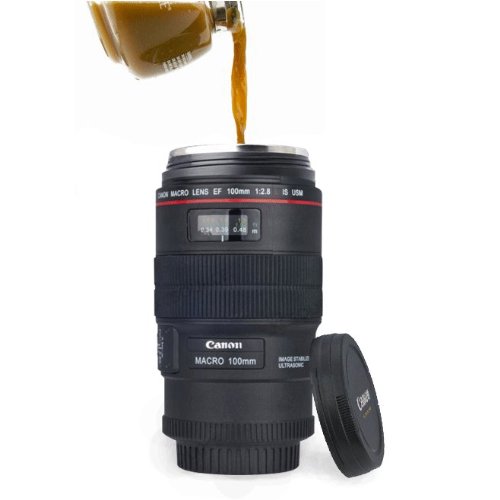 If you see a coffee being poured into your camera lens. Sure, you will be shocked. But don't fret, it is just a Camera Lens Mug/Lens Coffee Cup, a great cup for everyone, especially for photographers and  camera lovers.
Message Toaster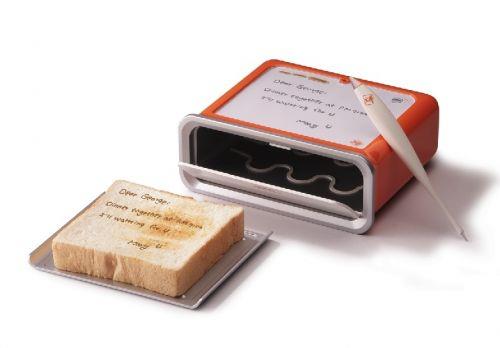 Want to leave a sweet message to your loved ones? This toaster can be a great way to do it. You can post anything: a lovely message, a mantra, or an inspirational quotations. Sweet gesture, yummy food. Perfect Combination Indeed.
Corona-Matic Waffle Keyboard Maker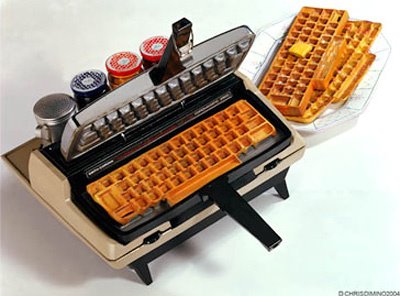 Want to try something new? Try this Corona-Matic Waffle Keyboard Maker. It gives you the look of a true keyboard. You can enjoy eating your waffle by putting sweets, eggs, hotdogs on each spaces. Yum! 🙂
Webcup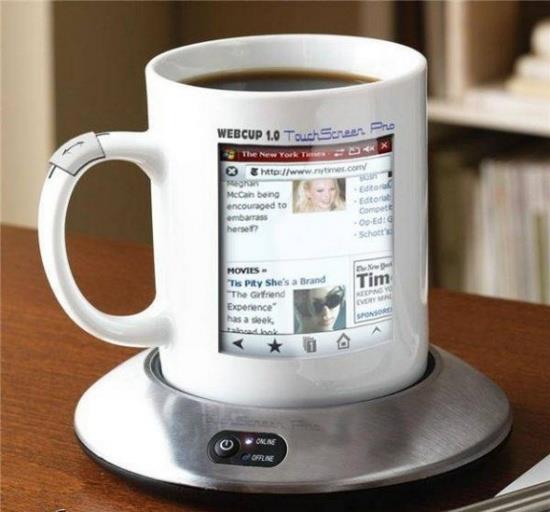 Can't go out to buy newspapers. Webcup, a business friendly cup can help you get updated to latest news around the globe while drinking your favorite coffee/chocolate drink.
Want more of Tech's cool products visit http://www.techthisone.com/