We were supposed to go to Zhong She GuanGuang Flower Market on our day 3 tour but it was raining so hard so we gave it up and proceed with our plan B – to roam around Taipei.
It was just a chill tour, we just went to where our Easy Money card will take us. 🙂
Daan Forest Park
We first went to Daan Forest Park given that it's just one train ride from where NTU Hospital Station was. The park was so huge. It has different section that you can enjoy — there's flowers, ponds, mini lake, and playground.
The flowers were very beautiful. It looks like it's really well taken care of. Angel was already happy with it even though we didn't made it in Zhong She. She really likes flowers so good thing Daan Forest Park has it!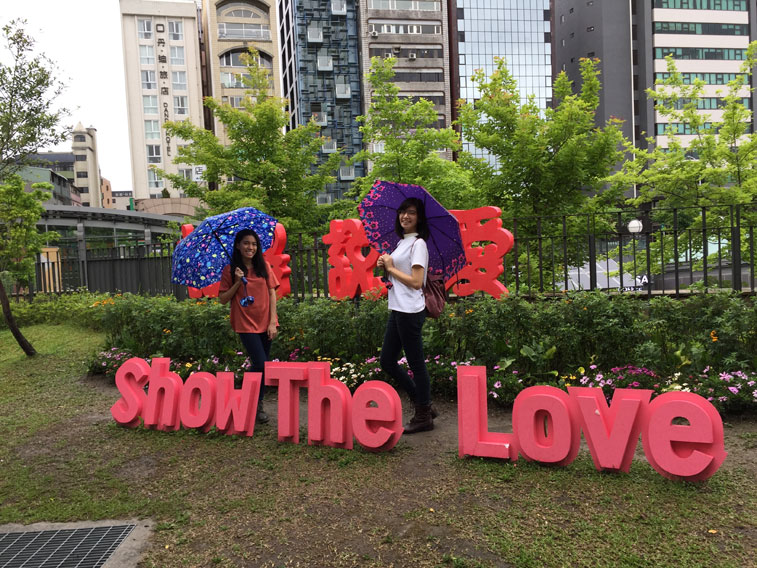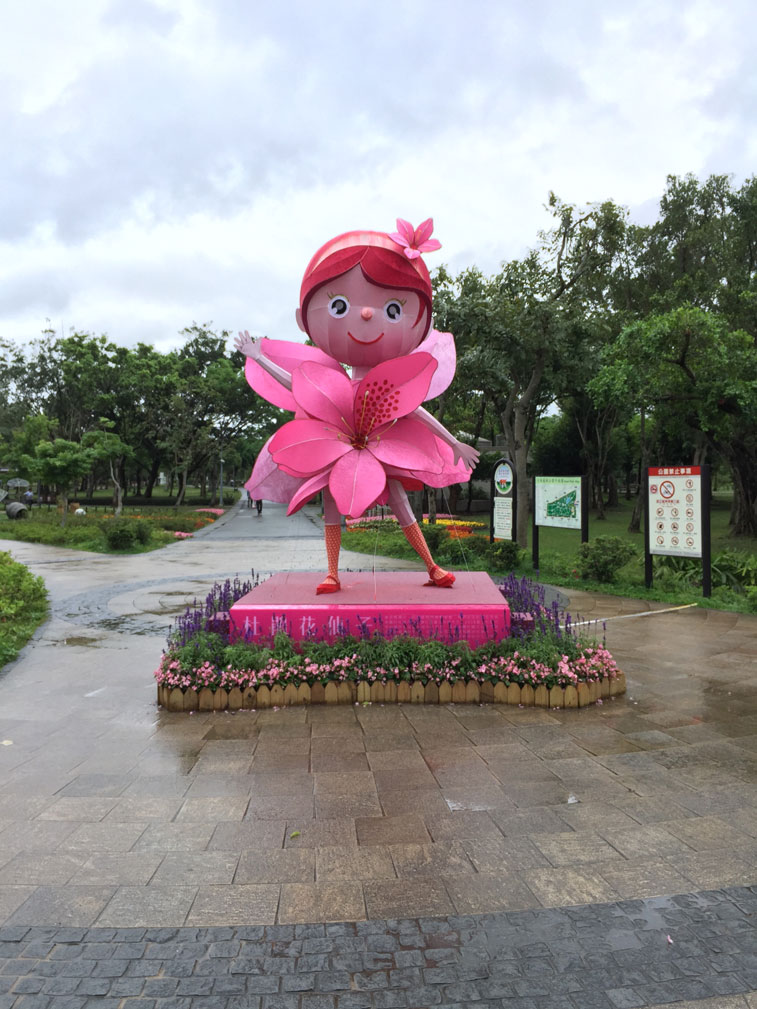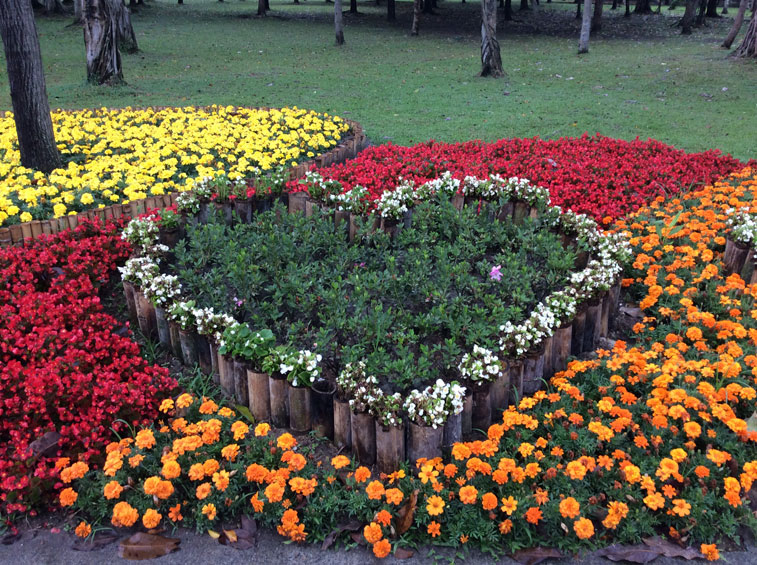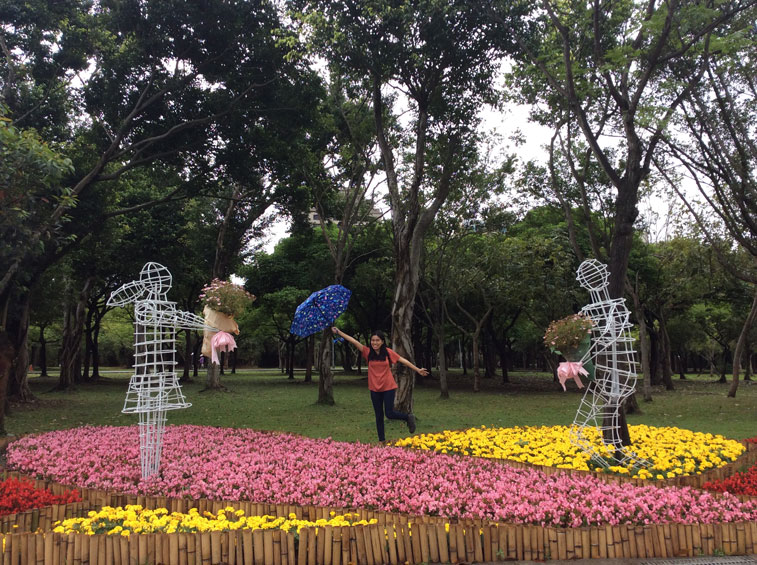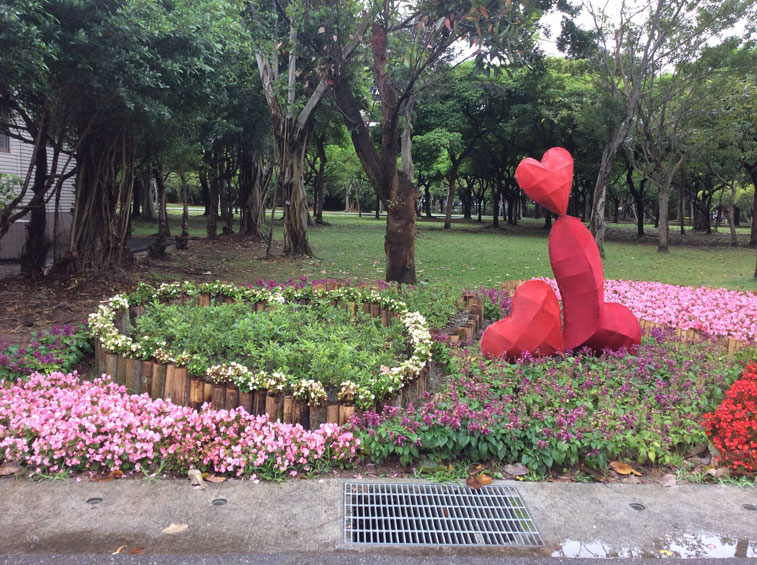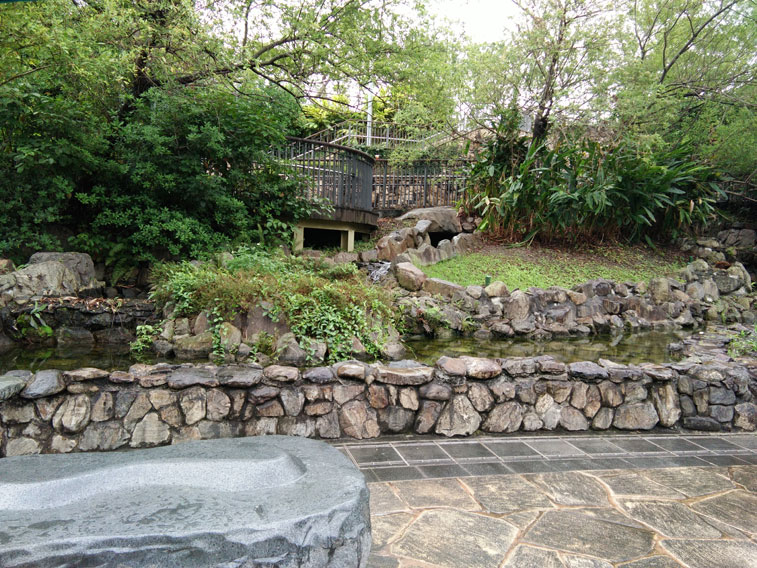 After we stroll the whole park, we went to the Flower Market located at the intersection of Daan Forest Park to pass the time. Unfortunately, we didn't take photos of the market because we were not sure if it was allowed. So, to be safe we just look around at the flowers inside and appreciate its aromatic fragrance.
Din  Tai Fung
We got hungry so we headed to Taipei 101 Din Tai Fung branch to eat lunch. I really wanted to go here because it's really one of the determining factors that you went to Taiwan. When my friends went to Taiwan, the first thing that people ask them was "Did you try the Din Tai Fung in Taipei? It's soo good!" So it was a must for us.
The Din Tai Fung in Taipei 101, however, was not the original branch as it was on Xinyi Road. Given that it was a tourist spot, we know that people will flock in there so we've decided to stick with the one in Taipei 101.
We went in line as soon as we got there. One of the staff handed us the menu and the menu list for us to fill-in with our orders. Then, as soon as we were done we gave it to her and she led us to our table. They nicely assisted us and even offered us bag a keeper? (the one where we can place our bag so we can get comfortable eating their food!)
We ordered pork xiao long bao, steamed fish dumplings, pork fried rice, and chocolate xiao long bao! For our drinks, we've got Sprite and Coke. Everything was really good! If we have known that Din Tai Fung was this good we could've ate to this restaurant during our three day Taipei visit!
You really have to eat here when you visit Taiwan!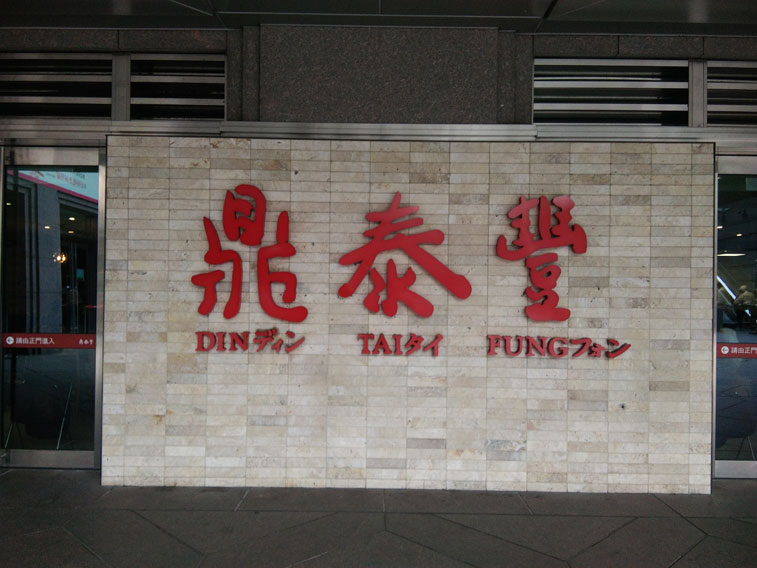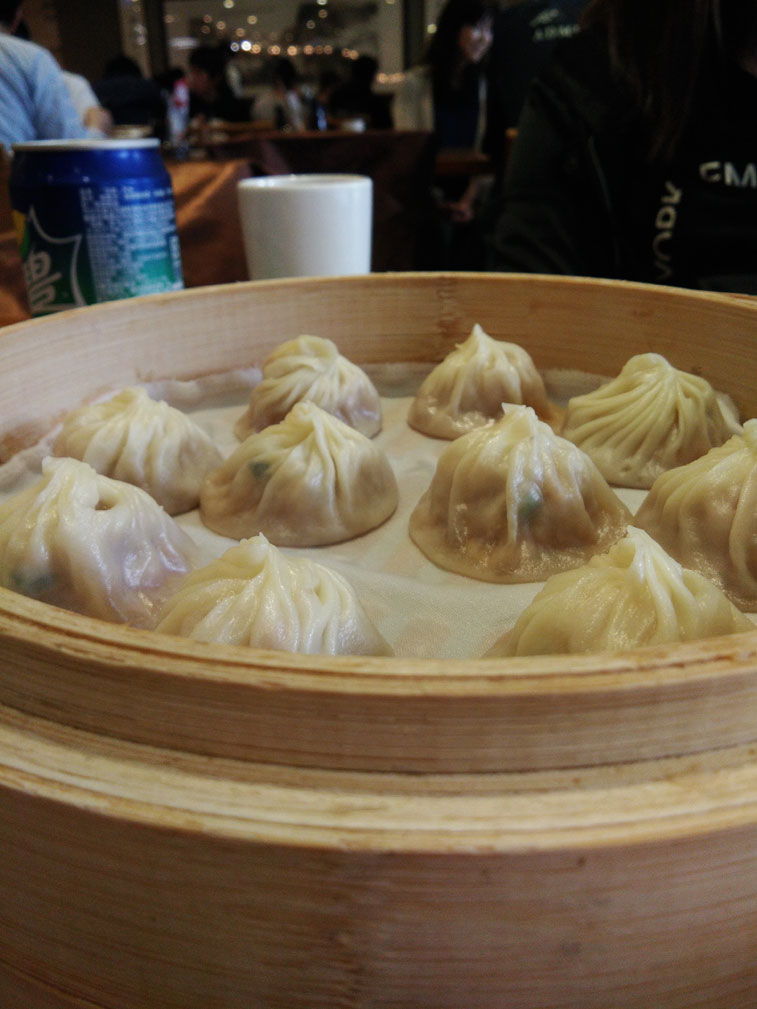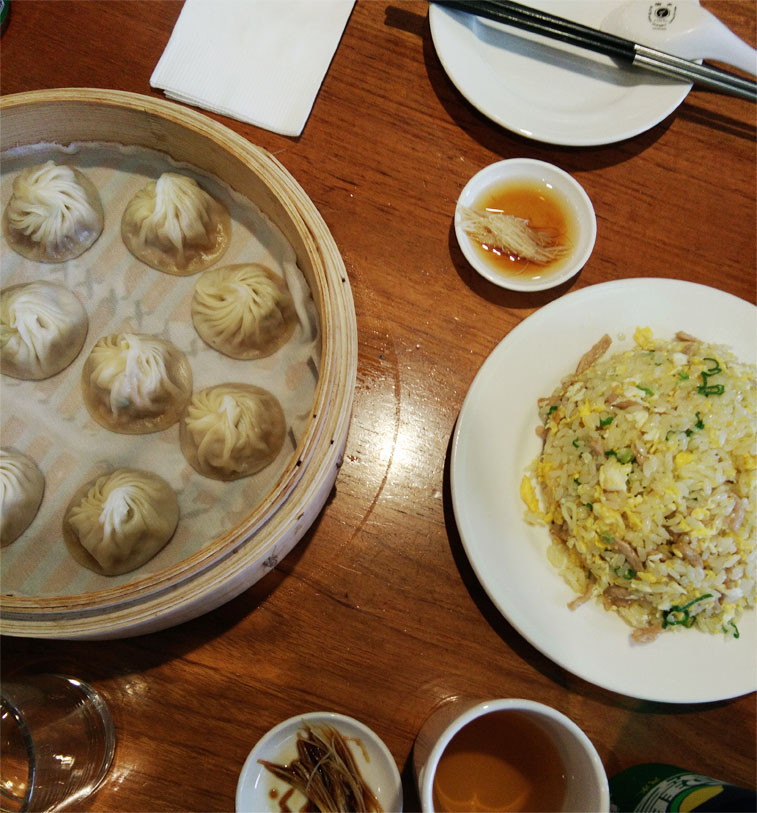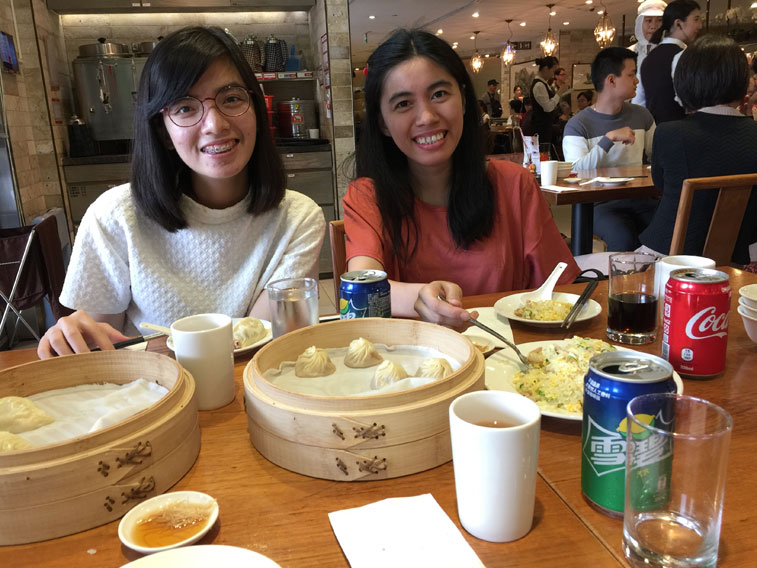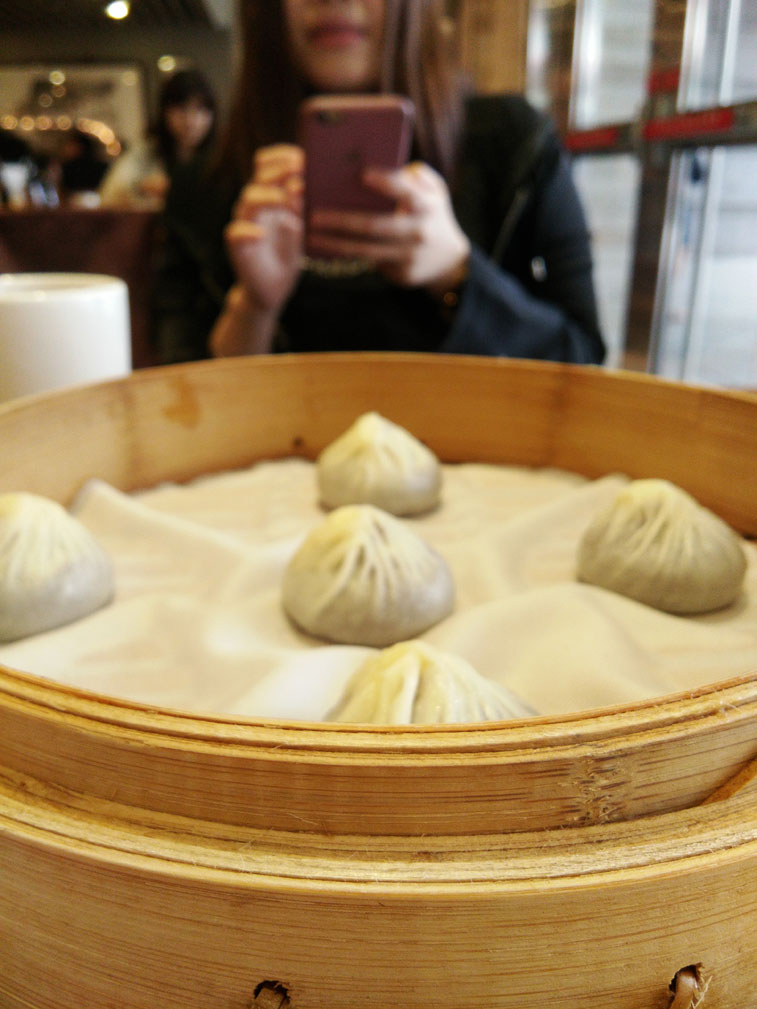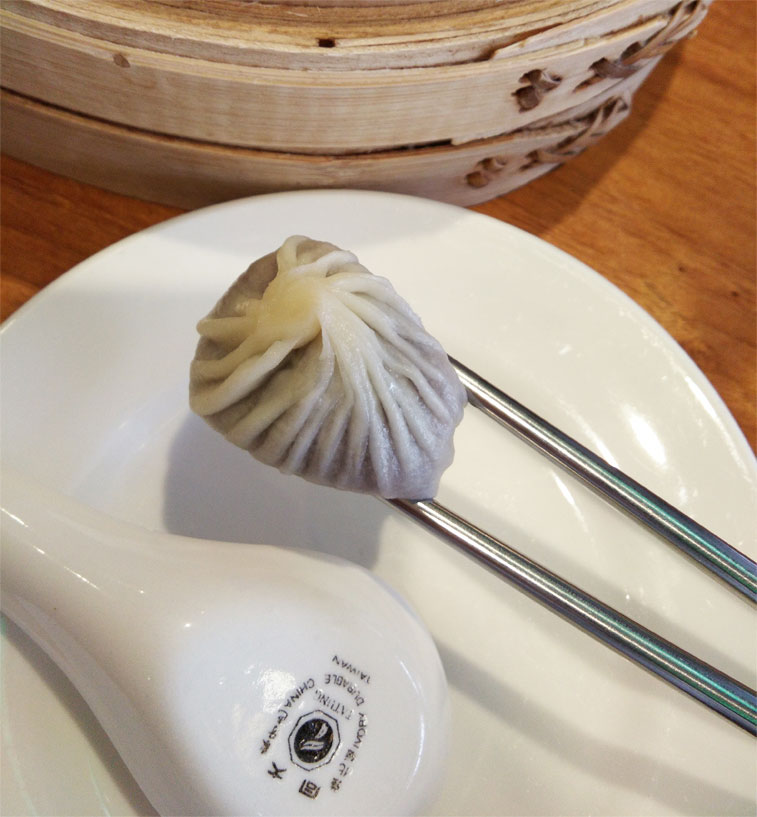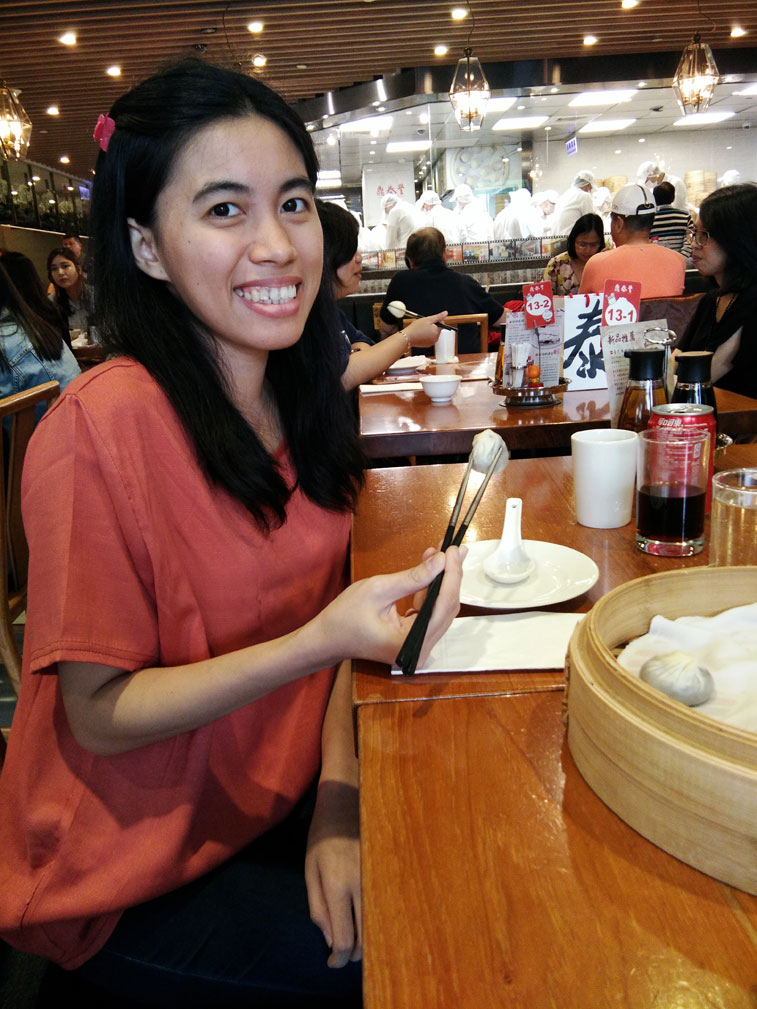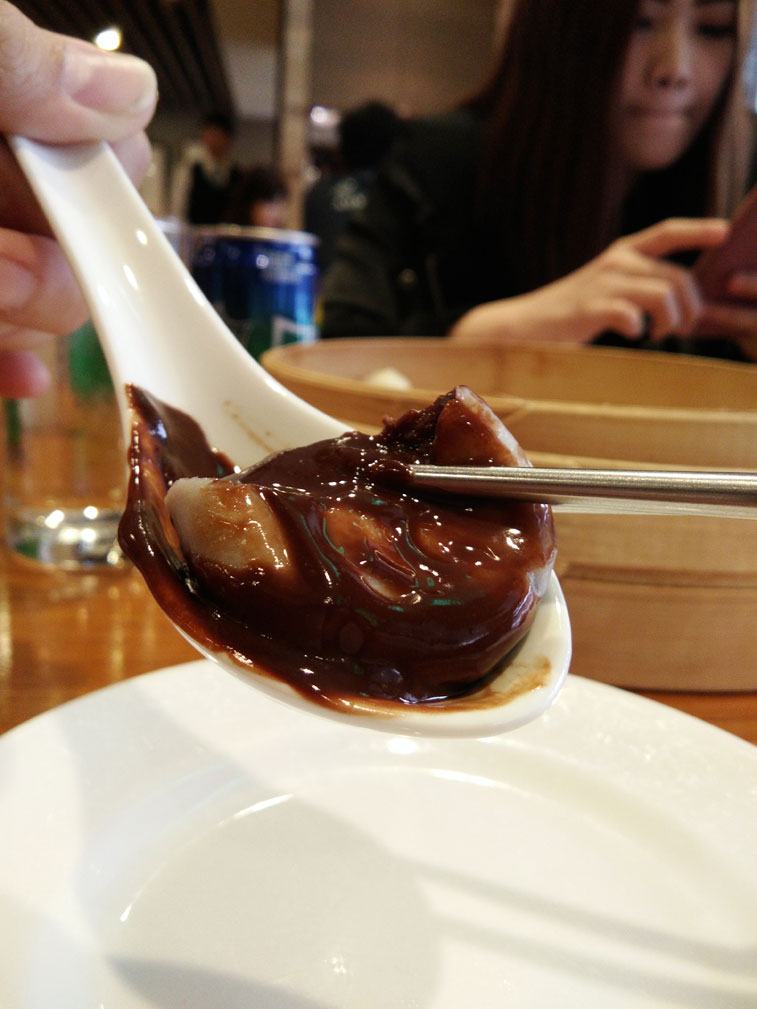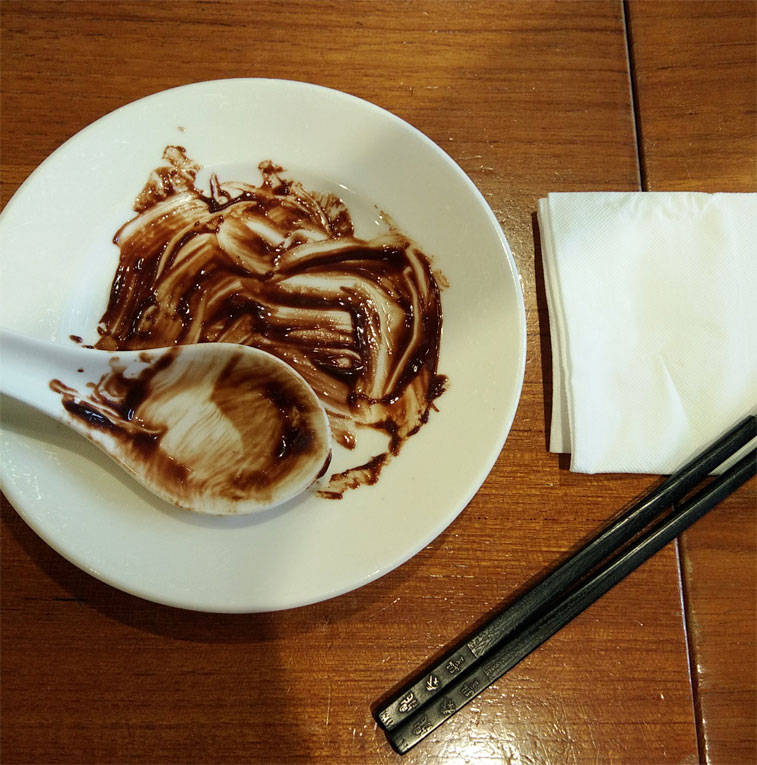 Kinokuniya Books
Because we were already full. It's time to walk and burn some calories.
We went to Kinokuniya Books to find those Japanese books that ate Paola failed to find on Tsutaya Bookstore during our day 2 in Taipei.
This Japanese bookstore sells not only books and magazines but also some kawaii Japanese products like craft materials, wrapping cloths, and school essentials.
We actually spent a lot of time there because we still have a few hours more before our flight back to Manila.
We enjoyed reading books while ate Paola look for her language books! She found it there! Yey! I got to stay in a bookstore (which was my favorite place) and she found her books! Win! Win!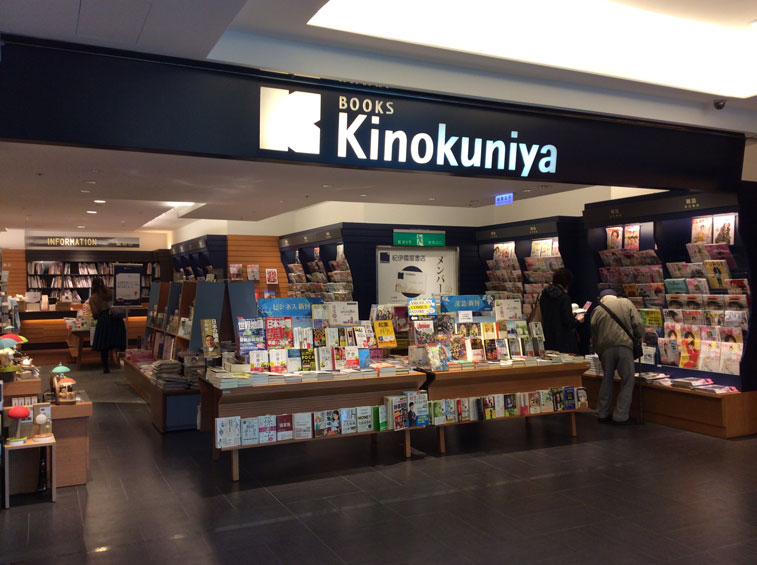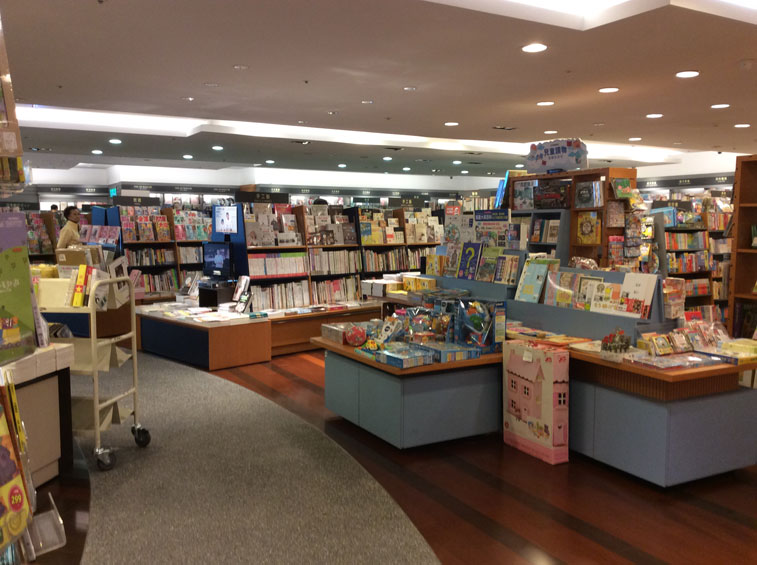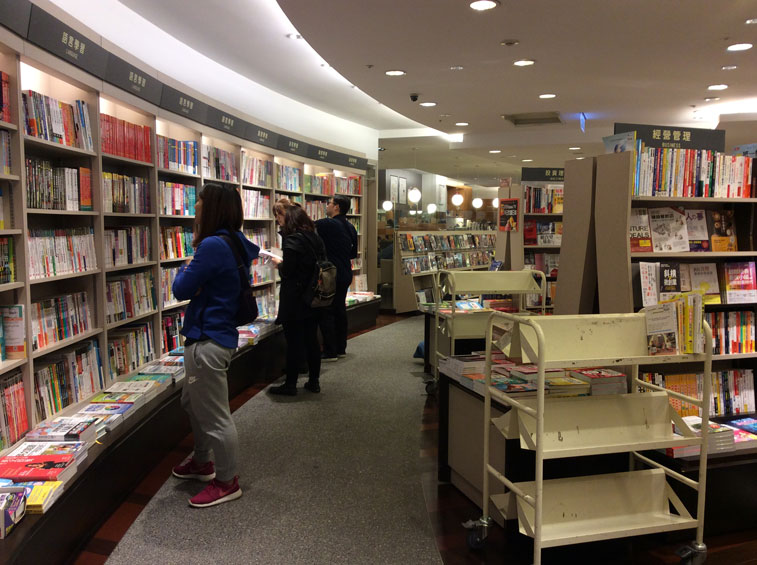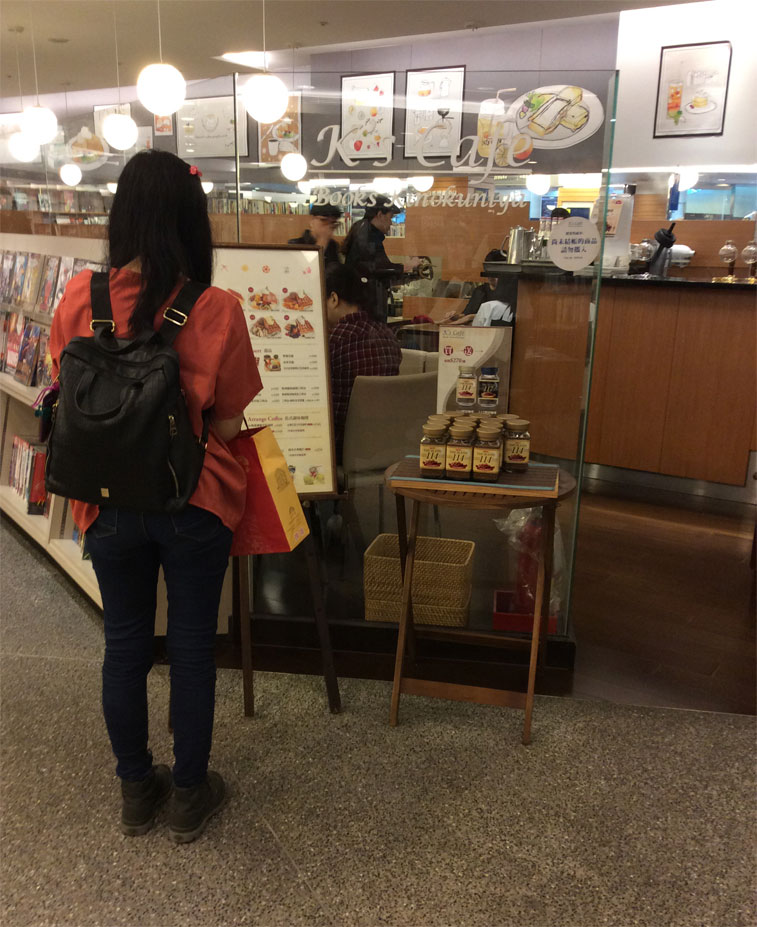 After we got her books, we went back to Taipei 101 to buy souvenir for our friends back in Manila. We bought Magi Planet pop corn! Yes, again! And big pan-cake like biscuits!
Zàijiàn Taipei!
It was already evening when we decided to go back to our hostel to get our luggage and officially check-out! But first, we bought some food at 7 eleven that we've brought to the airport for our dinner.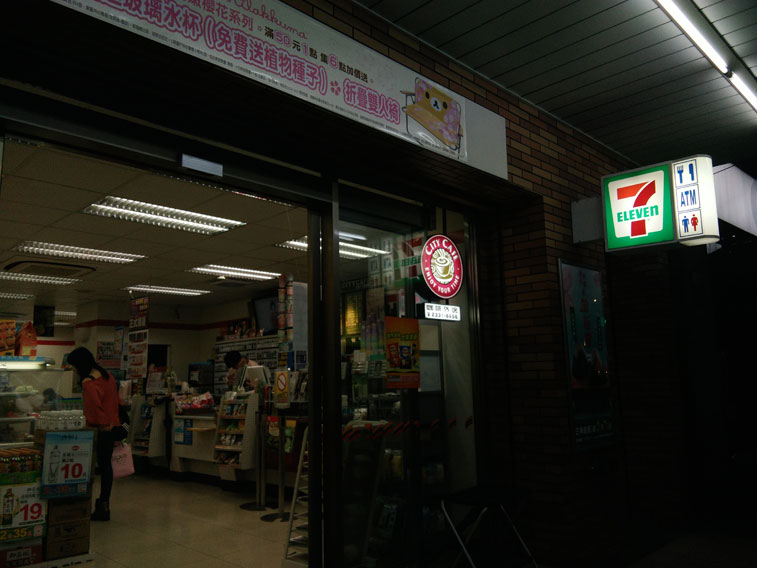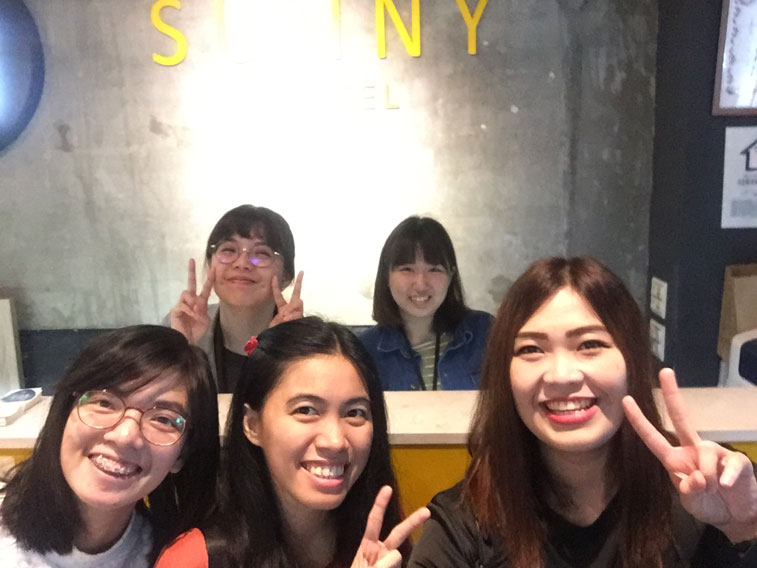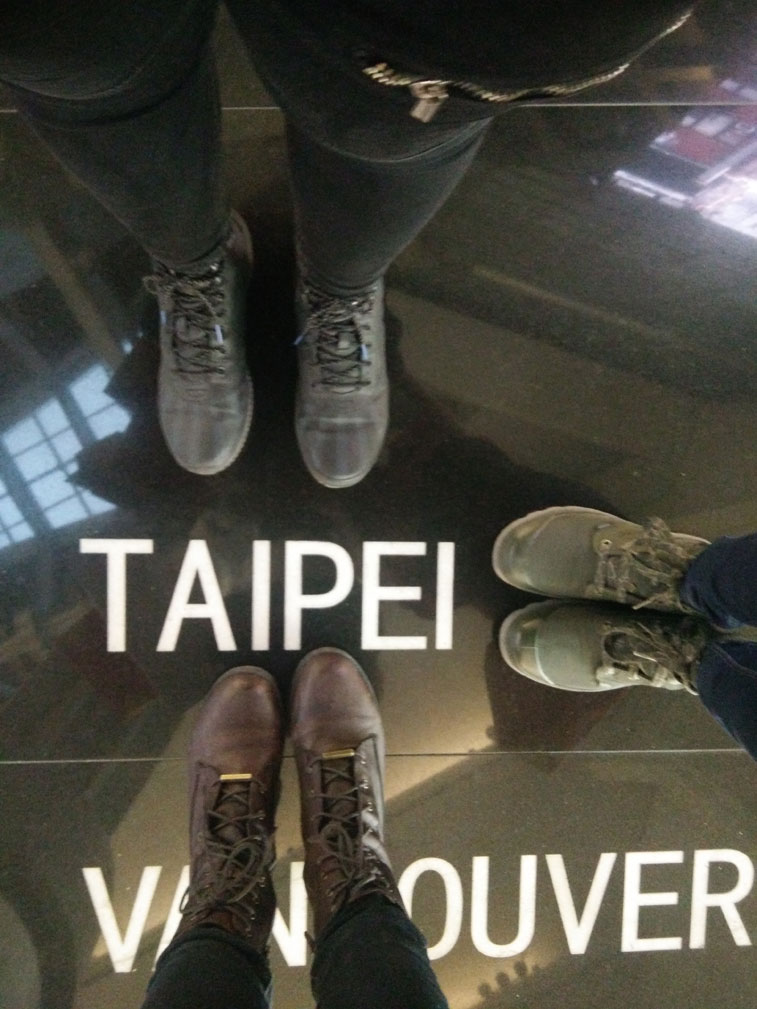 The subway ride from the NTU Hospital Subway Station to the Taoyuan Airport was very very convenient because the subway has escalators and it also has the entrance lane for the baggage. Meaning, if we were going to the subway there was this entrance line where we tap our subway card right? There's another lane the same as that but slightly bigger giving way for us and our luggage to pass through. I don't know how they call it though. But I hope you get me.
The Taoyuan Airport has a different subway line. So we had to transfer from Taipei Main Station to the purple line. We paid around 160 NTD. Their purple subway also has also a baggage area inside where we put our luggage so we can sit comfortably and phone charging area to each seats so we can have our phone charge while on the train. They have fast wifi too which was really amazing! 🙂
We've checked in to the airport early but our flight got delayed which we don't know why.  The good thing was we were able to go back to Manila! Yey!
It was a chill and relaxing trip in Taiwan! We had fun! 🙂
3-Day Taiwan Trip Budget Breakdown
I always do a budget breakdown of my trip because I wanted to help you have an estimate on the cost of a trip whether it be for 3 days or more.
Also, like I always mentioned of my trips. My budget to all my trips were just Php 25, 000.00 max (I save this budget up for a year). I only add in budget if I plan on buying something like merchandise or other stuff. But if not, I always stick to my budget.
Budget breakdown for a 3-day Taiwan trip were as follows:
| | |
| --- | --- |
| Item | Cost |
| Plane Ticket + Travel Tax | Php 10,238.00 |
| Taipei Sunny Hotel | Php 4,200.00 |
| Kkday Private Car | Php 703.00 |
| Kkday Yehliu x Jiufen x Shifen | Php 1,743.00 |
| Yehliu Entrance + Shuttle Bus | Php 230.00 |
| Maokong Gondola | Php 210.00 |
| Transportation | Php 1,500.00 |
| Food + Souvenirs | Php 5,800.00 |
| Total | Php 24,624.00 |
Note: Some of the photos were owned by Angel and ate Paola.
____
Taiwan Trip Day 2: Exploring Yehliu, Shifen and Jiufen
Taiwan Trip Day 3: Daan Forest Park, Din Tai Fung, and Kinokuniya