We booked an Everland Tour on Klook for our day 3 tour in Korea because it was located outside Seoul. The tour includes a roundtrip transportation, and an entrance ticket to Everland.
Everland was South Korea's largest theme park. It was divided into five zones: Global Fair, Zoo-Topia, European Adventure, Magic Land and American Adventure.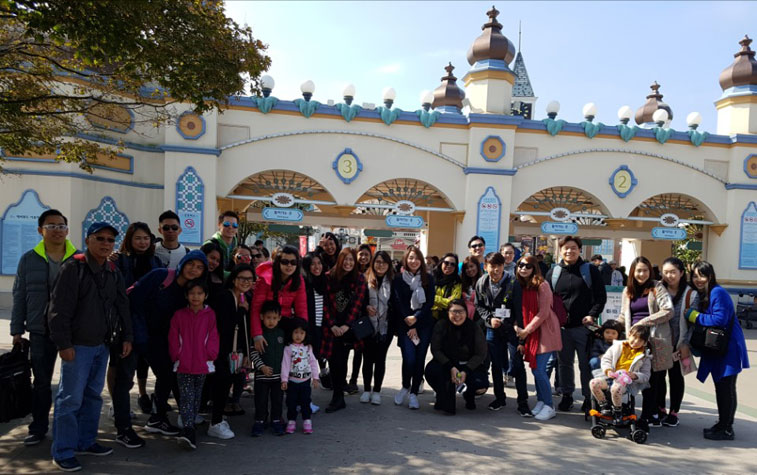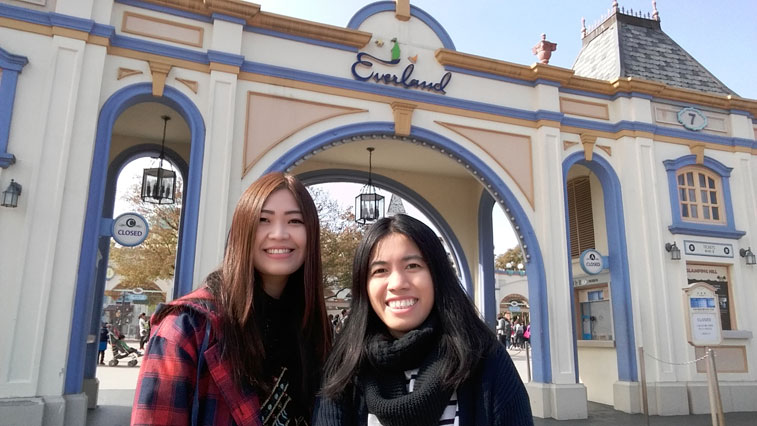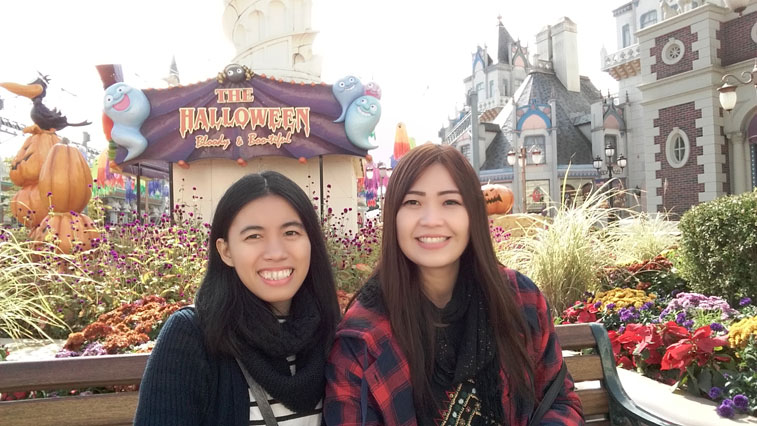 We rode in a cable car to transfer to the other side where the flower garden and other attractions were. My main goal was to go to Lost Valley as it was the most popular ride idols tried on broadcast when they filmed here in Everland I'll tell you more of it at the end of this post.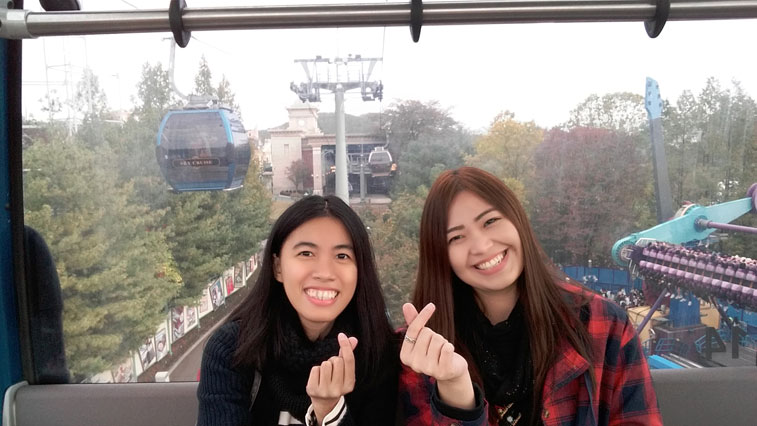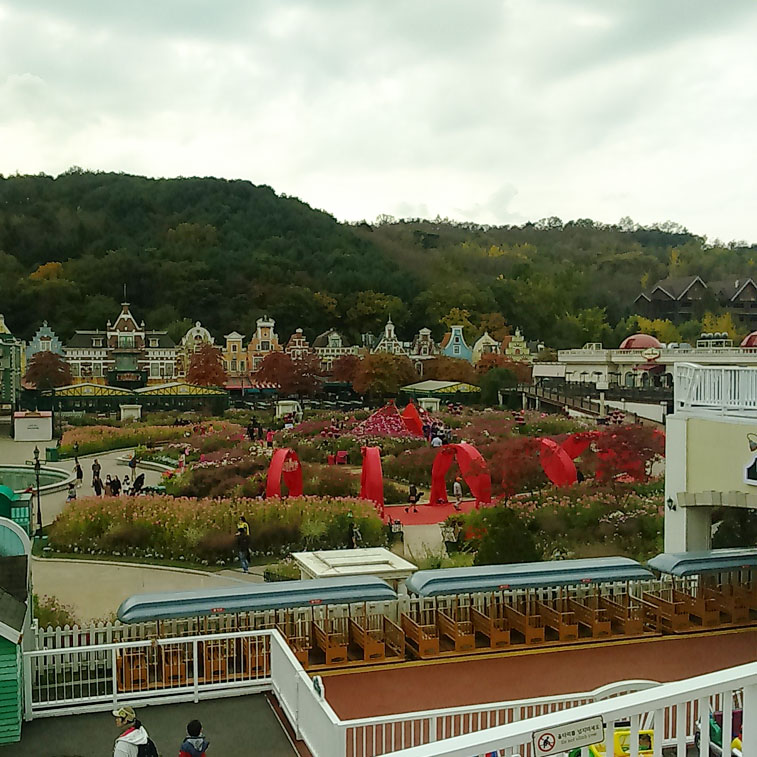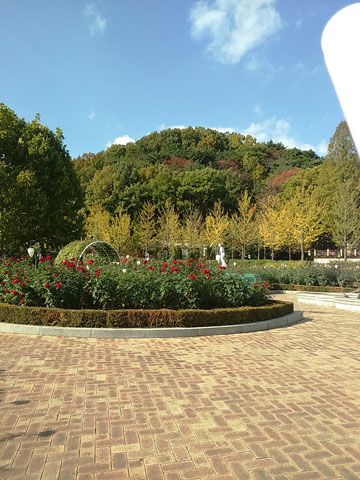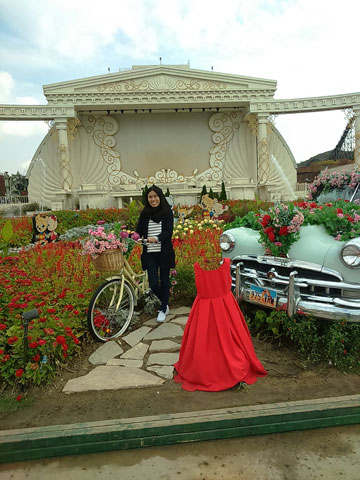 It was already parade time and we were at the streets near the flower garden so we get to have a good view of the Everland character parade.  It was just a normal parade nothing extravagant going on but enough to make people enjoy the performance.
After the parade, we look for a place to eat. We've found China Moon and ordered  Cantonese Style Chicken with Rice, Chicken with Fries,  Sweetened Bread, White Rice, and Softdrinks. The food was really good. No wonder there's a lot of people inside the restaurant.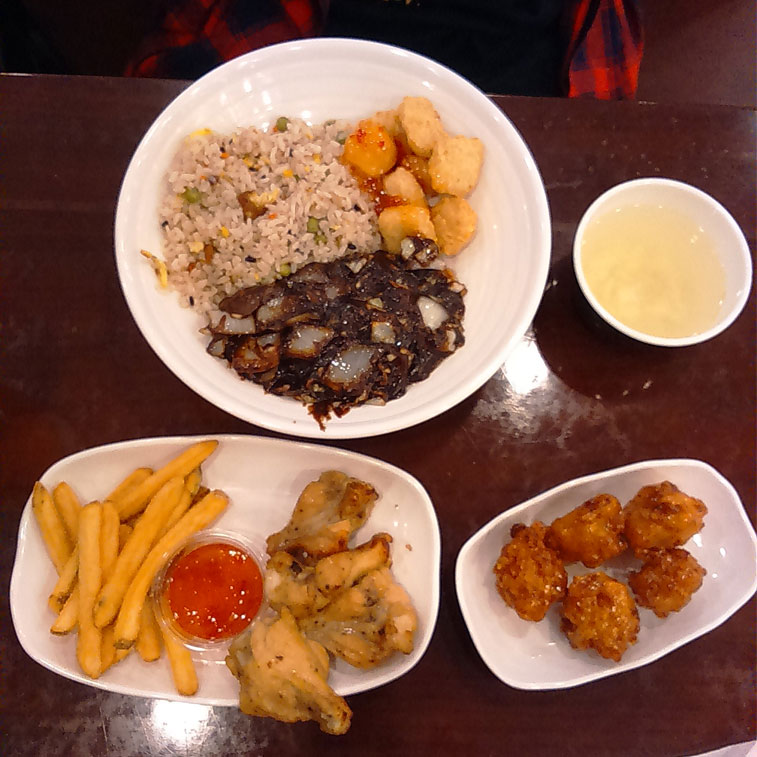 When we finished eating, we checked out Everland shows and rides. I've seen this KPOP Theatre as we walked and the moment I saw GD's poster I know I had to watch it so I did! The entrance was not included on the free package so I paid using my own money. It was all worth it seeing Jiyong perform in Hologram. It feels like #MOTTEinManila all over again.
It's really getting colder as the night gets near so we drank hot coffee and chocolate before we go to Panda World.
Unfortunately, it was the Panda's sleeping time when we get there so we only saw them lying and sleeping. They were so cute and fluffy though.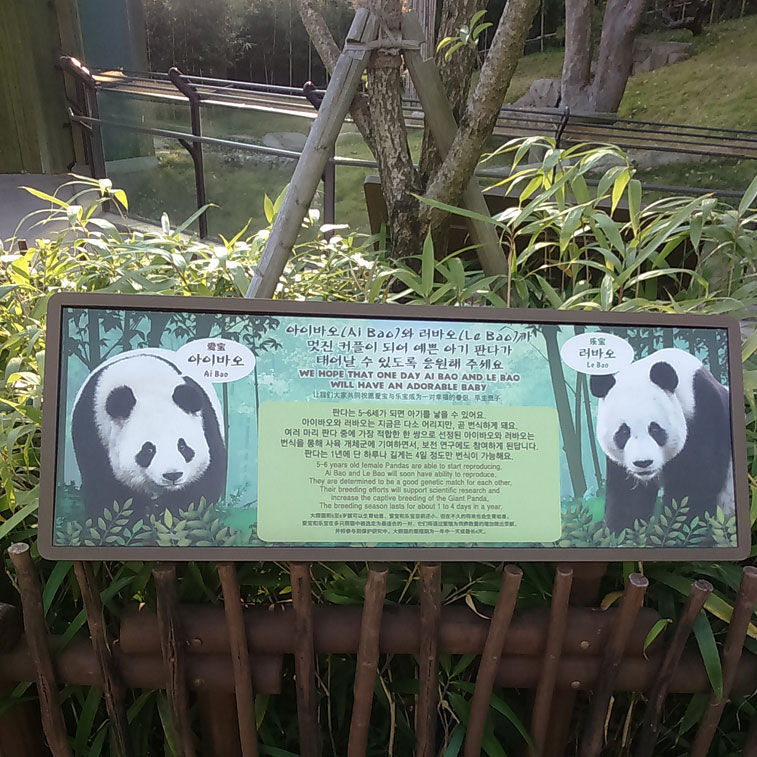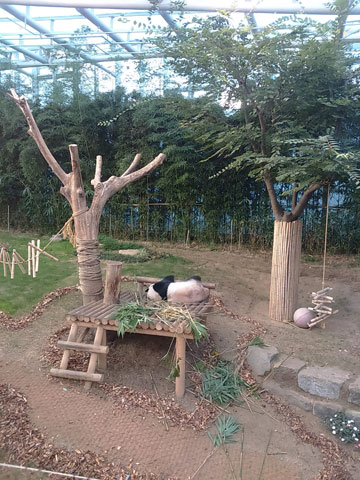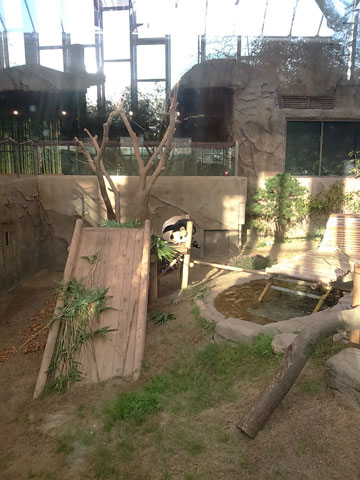 We also joint Lost Valley Tour where the bus driver drove us to see bears, tigers, giraffes, and other animals upclose. Some tourists also got the chance to feed the giraffe. The giraffe's tongue was really long. I haven't seen a tongue that long. Haha
Our guide explained things in Korean. I've understood few sentences so I translated it to ate Paola during the duration of our ride. It's really a good experience.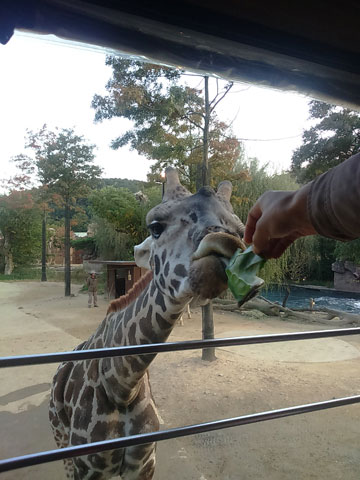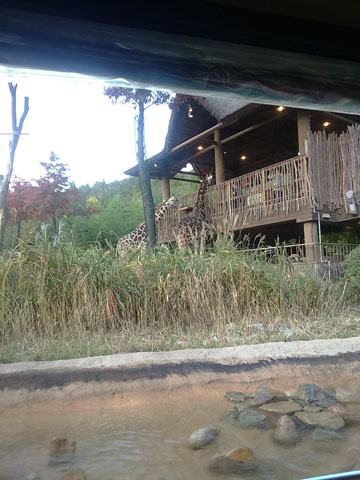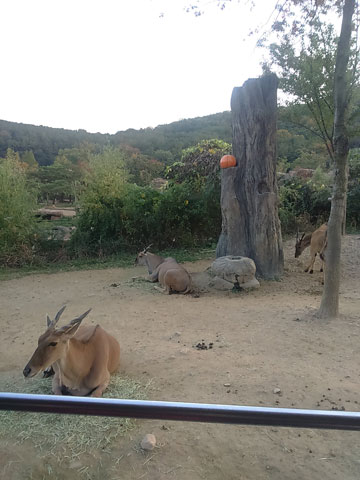 It was still early to go shop so we've tried exploring children's rides. Haha It was only what my heart can take, I might lose myself if I did extreme rides so "NO" for that! We've tried Rio 4D Show, Rotating House, and Sky Lift.
It was so funny because when I entered the rotating house, it was too dark inside and I'm soo afraid because I thought it was a horror house. I'm even planning to run back to the entrance but seeing those kids just being chill made me laugh at myself and proceed with the ride anyway. The ride was not scary at all. Things at the house just rotate and that's it. Haha
COFFEE MANN
It was already night and it was really cold. We're really not prepared of the weather because the weather in Seoul was okay. But the weather in Everland was too much. Our clothes were really thin, although we had our gloves, it was still cold. It feels like 2 degrees that we've hide ourselves inside the coffee shop named "Coffee Mann". We've ordered hot coffee and chocolate so we can stay there and enjoy the heater inside. We've stayed there until it closes.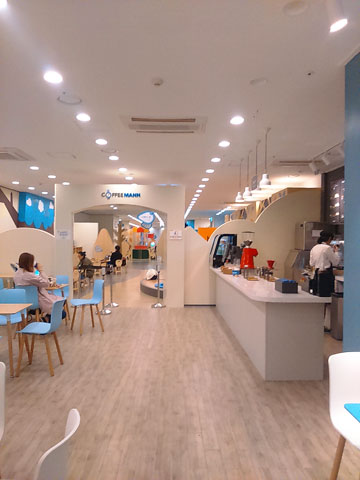 Since the coffee shop closes, we've proceeded to the main entrance to meet our bus driver. We've run past the Zombie World (where BTS did they run episode). We've run because the Zombies were starting to get ready and we would not want to be chased by them.
We've also walked inside every store for the heater. But we bought souvenir so that it won't be too awkward when we stayed there for long.
Tip: If you're travelling Everland on October, wear thick clothes because it's really cold.
One thing I noticed about Everland was that stores close early like 8pm early. I was actually waiting for the fireworks display but it seems that they don't have one.
We've met our tour guide and rode the bus going back to Myeongdong. We've eaten some street foods and bought Manju for dinner before we proceeded to our hotel! 🙂
—–
Day 1: TRAVEL GUIDE: 6 DAYS AND 5 NIGHTS IN SEOUL KOREA
Day 2: SM TOWN DANCE WORKSHOP + KPOP STAR ROAD
Day 4: VISIT HISTORICAL PLACES, SHOP AT LOTTE MART AND HIKE AT NAMSAN TOWER
Day 5: PETITE FRANCE & NAMI ISLAND