I still can't believe that I was able to watch #SeungriInManila concert…
Up until now, I can't help but dream about it…
Actually, I thought that I won't be able to attend anymore because the concert was so expensive and the announcement was so sudden. Like there's no preparation time for it. The concert details was announced last December 24 and the concert date was January 19, so we only have less than a month to prepare. It was hard because it's Christmas time. As you know, when it's Christmas in Manila, all the money was "going out" of our wallets / pockets. Like it's a time for giving so we give gifts to our lovedones…
#SeungriInManila #TheGreatSeungriTour2019 #TheSeungriShow #TheGreatSeungri #Seungri #승리 #Bigbang #승리 @ForvictoRi @ygent_official Follow us for more updates!
FB EVENT LINK: https://t.co/YW3j49hTxJ pic.twitter.com/1IhFTgT33j

— 龍工作室 Loong Studio (@LoongStudio) December 24, 2018
I had saved money for Seungri in Manila concert because I don't want to experience again what happened in #WhiteNightinManila last time. I also kept commenting on Seungri's instagram account for him to come to Manila for a concert before he enlist to the Military. Time flew by and we didn't get a response about it. Until one day, Seungri's team announced an encore in Seoul after their tour in Japan. Encore was the last stop for all concert, and it always happened in Seoul. So, when it was announced, I first thought that Seungri will not come to Manila anymore since his concert already had an encore date. So, what I did on my money was, I gave it to my parents as a Christmas gift. So, when they announced that there's a separate Asia tour for #TheGreatSeungri I've felt mixed emotions.
I literally cried because I wanted to watch but I don't have enough money.
I'm really desperate to watch so I joined all ticket assistance there was back then and I even joined giveaways. I also tried selling books for me to have fund for his concert. I don't do this to other artist. I only do this for #BIGBANG because they were my ultimate group in the world of KPOP.
I feel so bad for not having enough money! 😭 I would really feel grateful if people will help me get tickets on an installment basis! 😭😭😭#SeungriInManila pic.twitter.com/eIxcmaAlCn

— Karen Meets World (@karenmworld07) December 29, 2018
Fast Forward, I already did lost hope a week before the concert but all VIPs whose been seeing my post on the #SeungriInManila concert tag on twitter were encouraging me not to lose hope. They kept on sharing my post, and liking my tweet for me to be noticed by those who do giveaways and ticket assistance. I'm really grateful for all of them. If not with their help, I won't be able to get chosen by those people.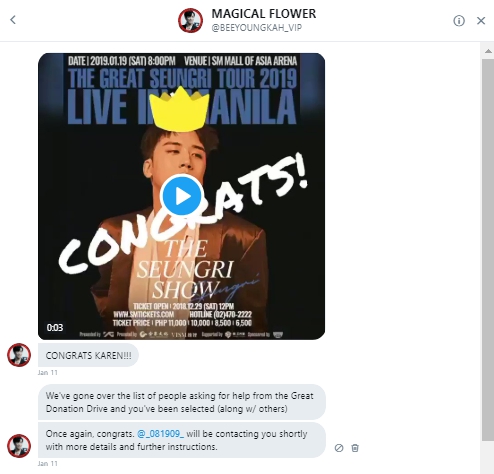 The Great Seungri Tour in Manila
I went to Mall of Asia Arena early to meet with my new VIP friends and to claim my ticket for #TheGreatSeungriTourinManila. It was really relaxing to the eye to see how clean the Arena was. I easily get dizzy when there's a lot of people so this was good! The weather was also on our side that time! It was such a perfect day!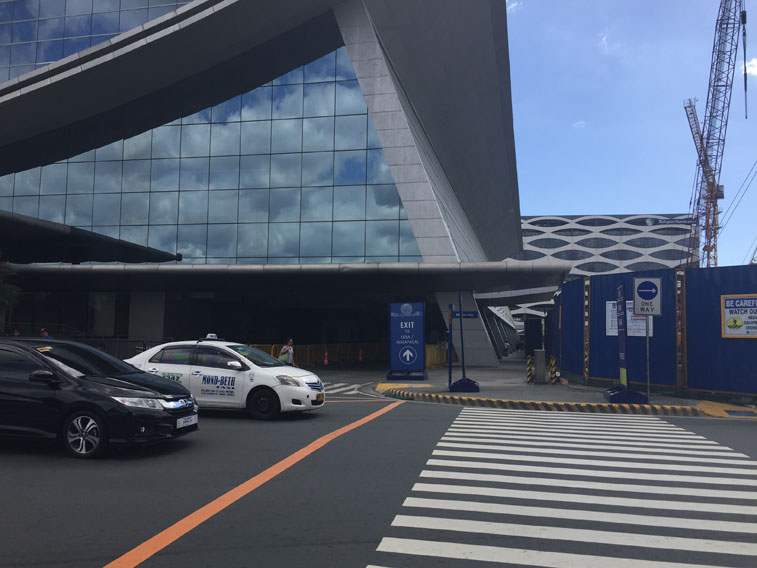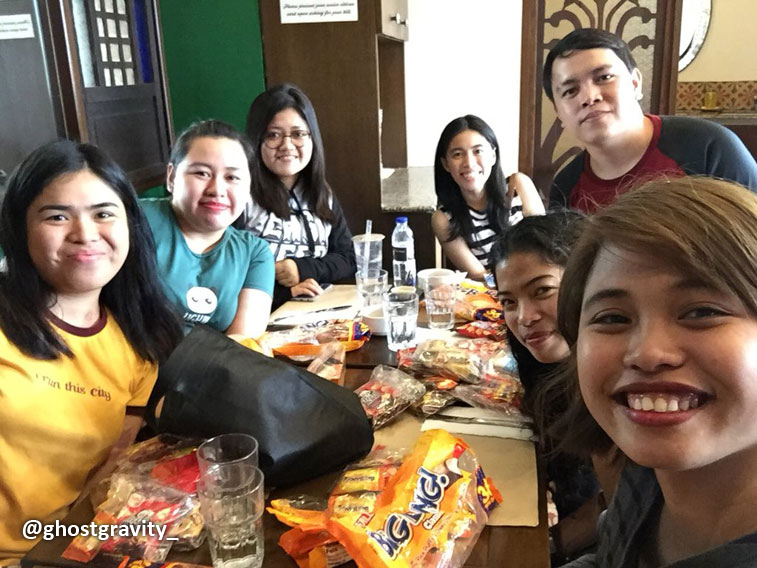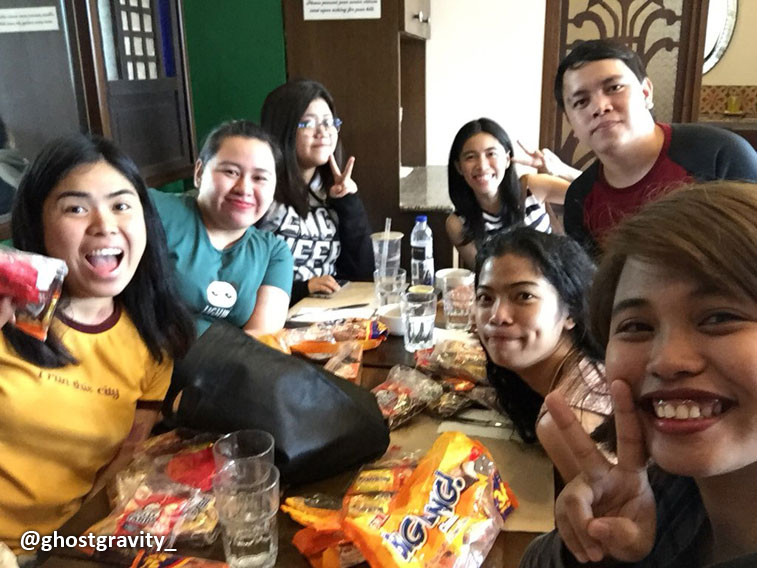 Commercial: We saw Wesley Gonzales!!!
Carleen and I went to Mary Grace to eat lunch (Napakatita diba?). As we were chatting about Bigbang, she saw Wesley Gonzales, our crush from the old days…hahaha passing by outside the restaurant. We thought he's looking for a place where he can stay. Of course, as shy as I can be, I didn't go out to have my picture taken with him.
But… To our surprise, he was there at Coffee Bean Tea Leaf when we visited our VIP Friends! I got so giddy when I saw him. I was like "Oh my gosh si crush!" I thought, maybe the universe wanted me to grab that chance to have a picture with him so I did! Choosy pa ba ko? Haha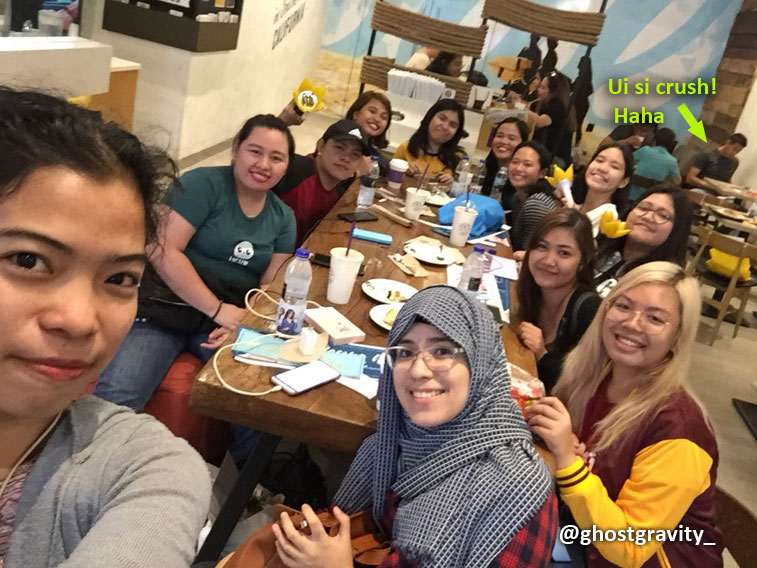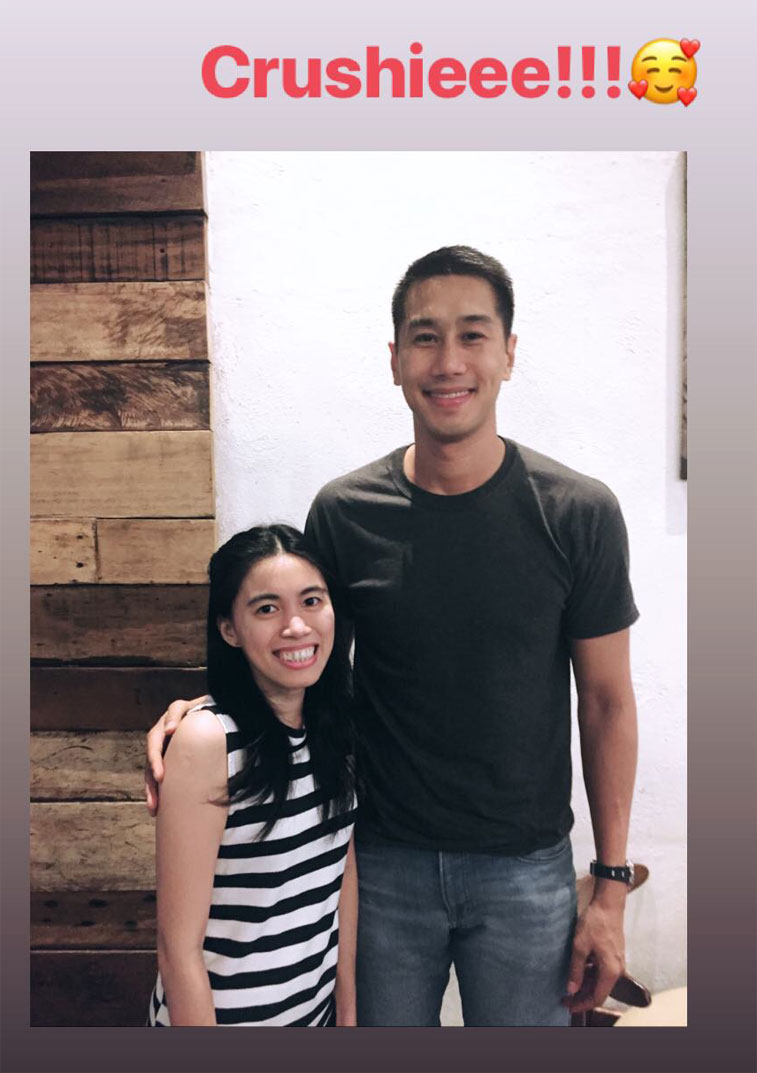 The Great Seungri In Manila Concert Show
We went inside the venue at around 6:30pm. By the time we saw the stage, I screamed internally. Like this was it! This was really real! I'm really in Seungri's concert! I mean, just a month ago, I plead of watching this concert and it really happened. Not only that, I am in VIP section, which was my first time by the way! See! I experienced most of my *first* from Bigbang's concert! hehe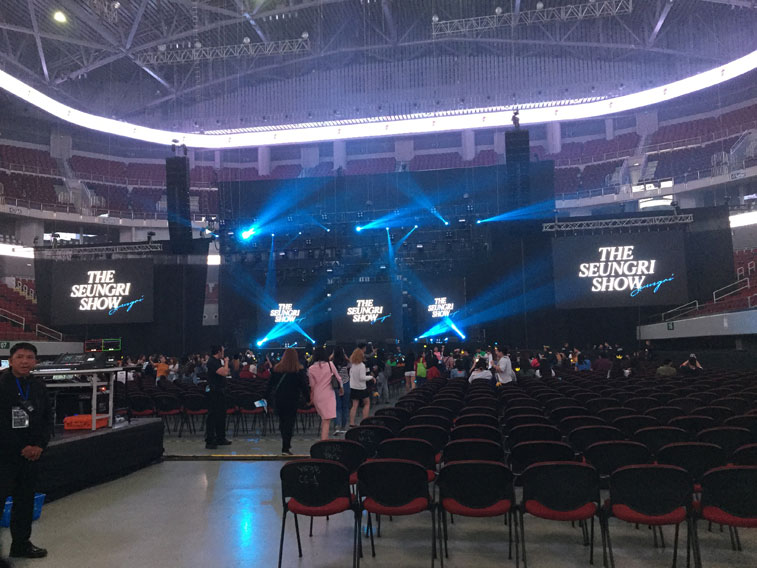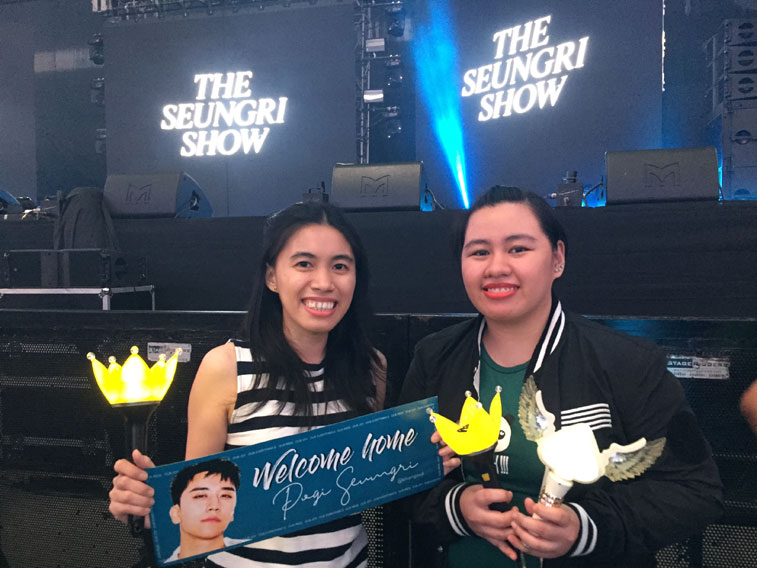 After we got our picture taken near the stage, we returned to our seat and had a nice chat with the VIP squad about our #KINGS as we waited for the concert to start. The concert started late because they said that they were still waiting for the "special guest" to arrived! (I'll tell you who on the next part so keep reading. hehe) Anyway, that's fine because we had enough time to ready our hearts for #thegreatshow! You know what I mean?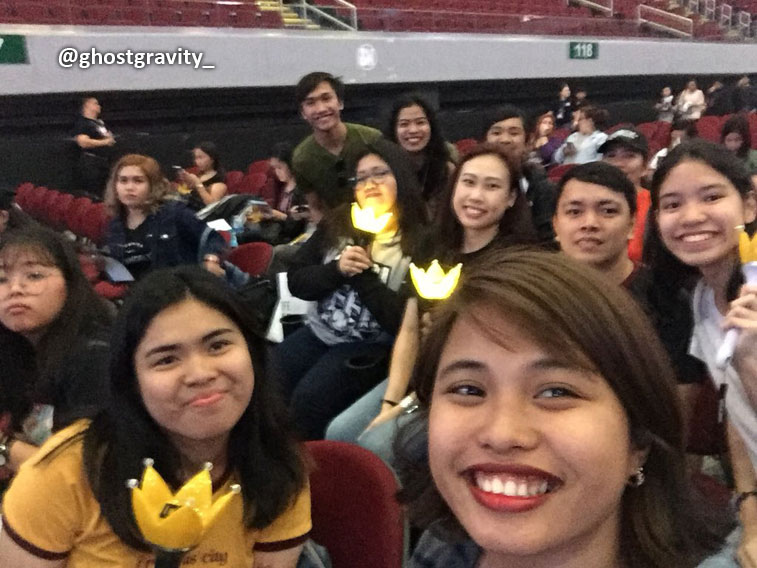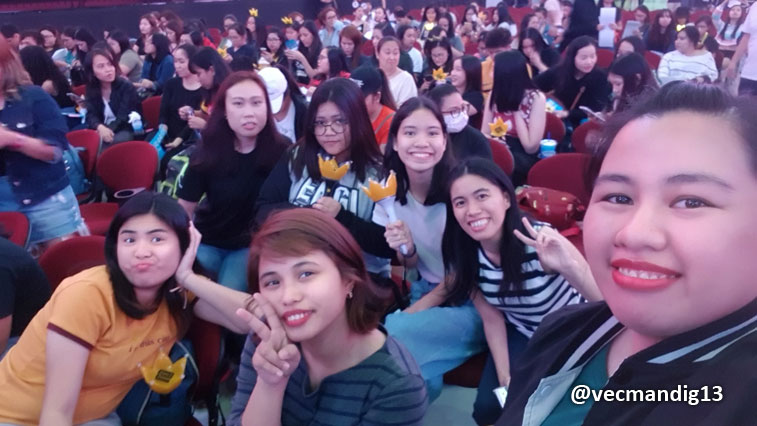 The Great Seungri Performance
Watching a concert was like watching a movie. You know that it was about to start when the lights turned off. But, unlike the movie that we weren't allowed to scream and made noise, we were shouting on top of our lungs when the screen countdown started. We even counted along as the numbers 5,4,3,2,1 was shown on the screen. We also started standing up and jumping when "Bang Bang Bang" beat occupied the entire arena and Seungri appeared on stage to open the concert! You cannot just stay still when you heard a #Bigbang song. It was such a party vibe!
It was followed by "Let's Talk About Love" and an intro 'ment' by Seungri. During his ment, he shared that among the Bigbang members, he was the 'genius of the language'. He showed how much he learned Filipino. Some of the Tagalog words he said were: "Magandang Gabi po sa inyong lahat", "Kumusta po kayo halat?", "Namiss niyo po akong lahat?", "Namiss ko po rin kayong lahat?", "Mahal na Mahal ko kayong lahat!", "Alam niyo? Single ako. Sino ba single dito? Dadalhin ko sa Korea!" It was taught by Korean TV personality Ryan Bang (based in PH).
He also said that this was his first solo concert in Manila and he was the second Bigbang member to have solo con here after GDragon. #VIPs shouted "no!" because we all know that he was the third! Lol When he finally realized why we were shouting "no!" he laughed and jokingly said
"Okay, oh! Taeyang sorry! I didn't check his schedule. I only know about the GDragon schedule. Maybe because of Taeyang married already. No possibility. GD, okay! lol Oh! Taeyang, no more no more chance." He was so funny! Haha
Seungri loves Philippines too! It's not his first time coming in our country. He toured in Boracay, Cebu, Manila, and Palawan.
After his ment, he proceeded performing his other songs like "GG Be", "Gonna Talk to U", "Alone", "If You", "Where R U From" and "Hotline". You know what? When Seungri started singing the first part of "If You" and when he let us sang it. I just cried. Like tears well up when I watched other concerts too, yes! but during that performance my tears were dripping. Like I couldn't stop it even if I wanted to! Especially, when Seungri almost teared up too! I just Ugh! It hit me you know, like he was alone performing with us (the members were in the military) and he will be gone soon for military service too and no Bigbang member will be promoting for quite some time. I just can't let go! It was hard! I will miss them so much.
My VIP friend, Vecky even told me "I have a tissue there on my bag. You can get one!" so I did! Lol!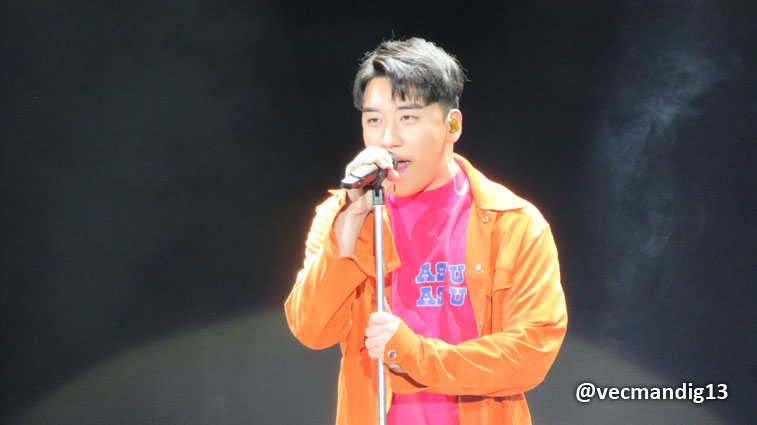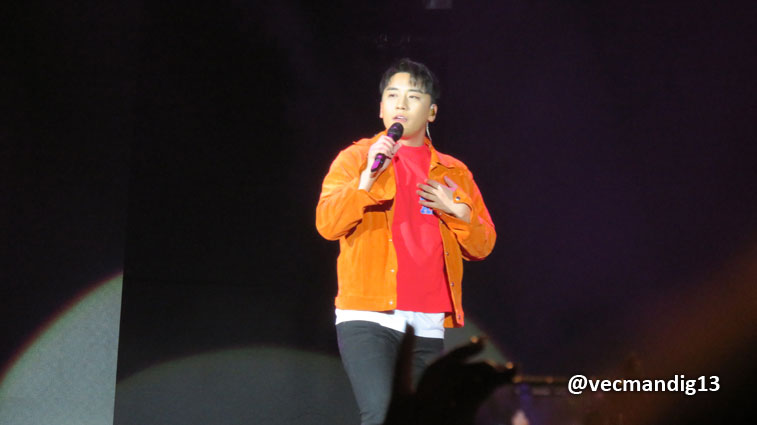 2ne1 concert was one of those concerts I regret not attending because of my lack of savings. I always tell myself they will come back, so it was okay. But it was not okay because they disbanded already 🙁 and it will be hard for me to see them together on stage again. So, when I found out that 2ne1 member Sandara Park was joining Seungri in Manila leg, I got so happy because I know that she'll be performing 2ne1 songs. Gosh! I've always wanted to party with their songs!
Sandara Park performed "Fire", "Do You Love Me", "I Am the Best" and "Go Away". It was so lit! It feels like I am into a 2ne1 concert! My personal favorite was "I Am the Best", it was one of Korea's famous songs. Like it was sang in dramas, in olympics, and in the streets of Korea. Hearing that song will give you that sense of power like as if "You are the Best". Do you get me? Haha
As always, Dara didn't come unprepared for PH VIPs and Blackjacks. She showed her version of "Switch It Up Challenge!" It's really popular in the Philippines nowadays!
Fun Fact: Manila was Sandara's second home because she stayed here during her predebut and her showbiz career started here also. Even non kpop fans know her. She was given a nickname "the pambansang krung krung ng pilipinas."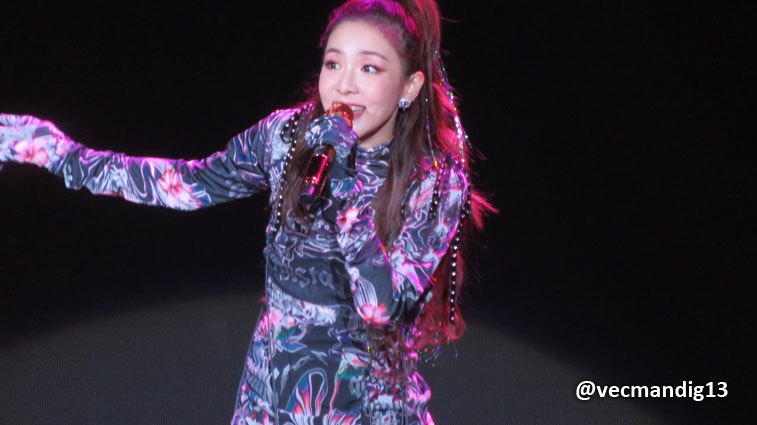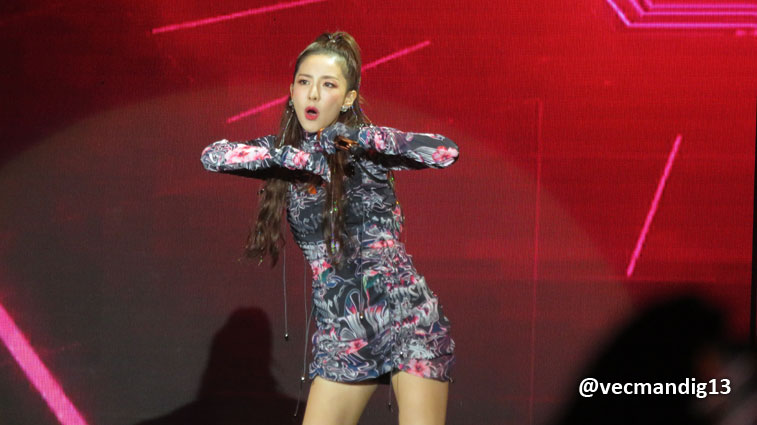 Fun moments never stopped as Seungri and Dara welcomed the special guests of the night, actress host Anne Curtis, and Ryan Bang. Anne thanked Seungri and Dara for making Filipino VIPs happy. Ryan on the other hand jokingly said that he's the one who taught Seungri Tagalog so he was also "bulol" (tongue tied) like him and if Seungri visit It's Showtime, he can do his job on his behalf which was to hit the Gong. lol
When their segment ended, Seungri and Dara started singing "Dahil' Sa'yo" (Because of You) by Iñigo Pascual *see fancam video below*. I don't know why but this song was very popular among foreign artist. This was the second time I've heard of this song being sang by foreign artist. Hehe Going back to Seungri, I was amazed by how great his pronunciation was. He sounded like a local. 🙂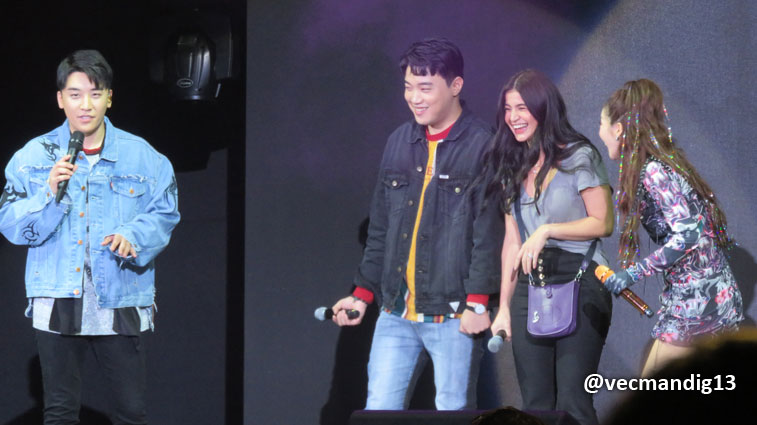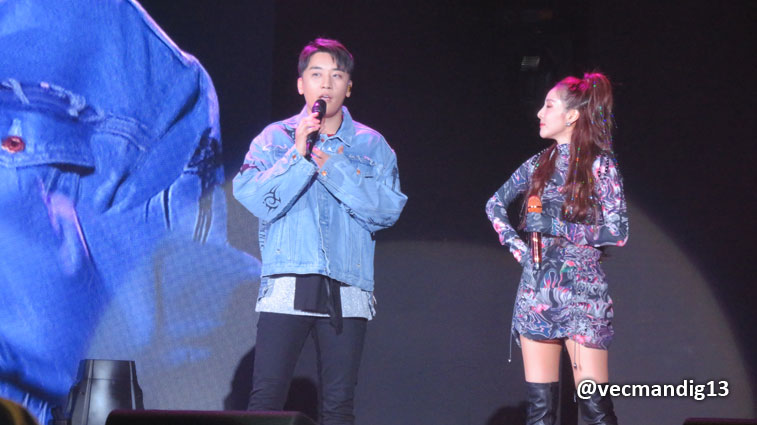 Seungri being Seungri he showed us a funny photo of his hyungs (older brother) GDragon and Taeyang having a sushi hairstyle, and Daesung nose being similar to a nose of a monkey. Oh! I couldn't imagine what his members will do to him once they've found out about the photos! Seungri should better hide! Kidding! We all know how much his members loved him! <3
Speaking of Bigbang, the second half of the concert showcased was hyped by Bigbang songs! I felt like I've lost 2 kilos from jumping, dancing and lost voice from singing loudly. We sang along with Seungri as he belt out  "We Like 2 Party", "My Heaven", "Hands Up", "Lies", "Crooked", "Good Boy", "Bae Bae", "Eyes, Nose, Lips", and "Flower Road". Listening to VIPs voice made me tear up especially when we all sang "Flower Road". It was really special to us because it was a gift from Bigbang before they enlist to the military. *Aww! I can't help but cry again as I wrote this*. We've never heard it live as it was a NO MV NO PROMO song. So, hearing it live for the first time with only one member was overwhelming. I'm missing them so much! 🙁
For his final stage, Seungri performed his two main solo tracks, "1,2,3" and "Strong Baby". Crowds were showering Seungri with love as they joined him counting "isa, dalawa, tatlo" or 123 as he sang it in Tagalog. All of us went wild when the PARTY SONG OF THE YEAR "FANTASTIC BABY", If you live here in Manila, you know how popular that song was!
He ended the concert with the song "In My World".
You know that Seungri really had a great time with us Philippines VIP when he just energetically smiled throughout the whole concert and he never show any sentiment about how he was mistreated by YG! I felt like he forgets it all because Philippines VIP embraced him with great love and support. It even come to a point where he did an IG Live of how amazing we were and oh! Add to that he called his mom just to tell him he was having a concert in Manila and it was good!
"I love you guys so much. I LOVE YOU PILIPINAS. THANK YOU" – @ForvictoRi#TheGreatSeungriInManila#ThePogiSeungriInManila pic.twitter.com/CUcWp6LtV9

— Philippine Concerts (@philconcerts) Enero 19, 2019
#THEPOGISEUNGRI Fancams
THE HAPPY VIPs
We went home having BRIGHT SMILES on our faces because the concert was so much fun. I could say I had the best start of 2019. Definitely a highlight because Bigbang was my favorite artist and forever will be!