All my first KPOP concert experience has always been with Bigbang (my #1 group in the world of KPOP)! The first movie concert experience I had was Bigbang Alive Galaxy Tour, the first concert I've attended ever in my life was Bigbang Made Tour Concert, and the first solo concert I've watched was from Bigbang member Gdragon or Kwon Jiyong through the Act III Motte in Manila.😊
ACT III M.O.T.T.E.
ACT III represents GDragon / Kwon Jiyong's third decade in life. He was 30 years old (korean age).
M.O.T.T.E showcase "Moment of Truth" or "Truth Itself". He wants to introduce his real self to fans. The real "Kwon Jiyong" because for him his real self was more important and different than the famous "G-Dragon."
WHO I AM. WHERE I CAME FROM.
THE WAITING GAME: ACT III MOTTE
We arrived at Araneta Coliseum at around 10am to pick up my Bigbang Lightstick (BB LS) to K-HARUPH unnie. It's my first time to buy LS too! I don't usually buy kpop merchandise because I'm very practical of the things I buy but since it's Bigbang and I know that I will use it again for Taeyang's concert on the same month, I can't help myself to not go for it so I bought one.
I also met my mutuals there. We went out for lunch before we've decided to fall in line at the gate.
For G-Dragon concert, I only got the General Admission ticket which was the "no reserve seating". It's like a first come first serve seat basis so we fall in line early. The waiting game was no joke. Like it can really test your patience because it was hot at the gate and water was not allowed. I actually folded the BB LS box and use it as a fan to ease the heat. We're like sardines at the entrance gate. We've waited for like 5 hours before we run at the venue hall to get our seats.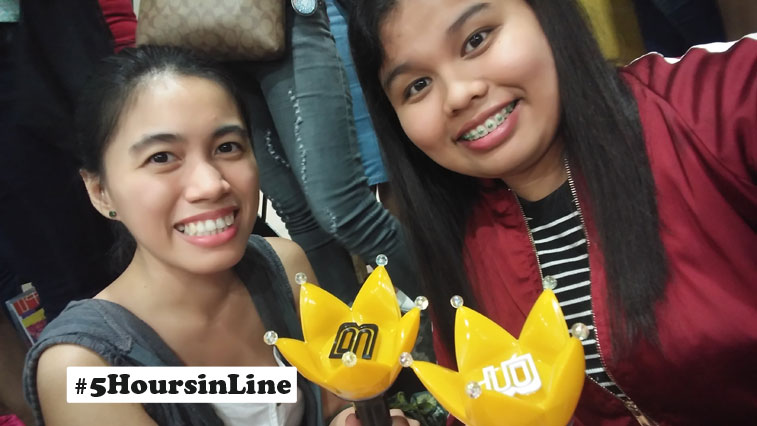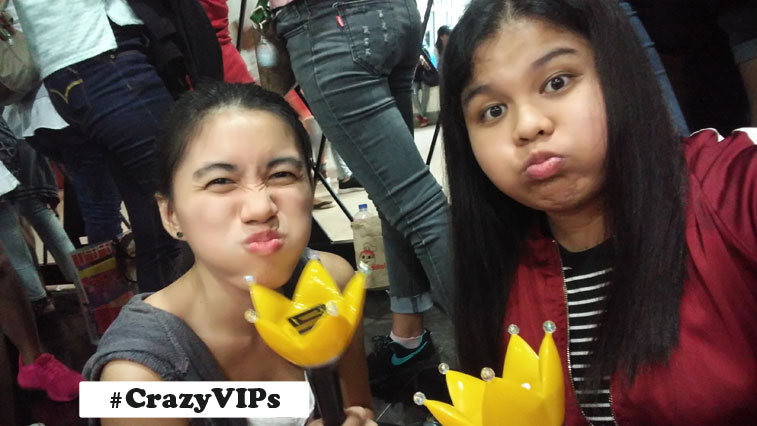 Good thing the people in front of us and our mutuals save our seats as they run so we got a good view of the stage! Yay! 🙂
GDRAGON ACT III: MOTTE IN MANILA CONCERT
It was a relief that we've already found our seats. We were able to relax and eat. We bought snacks and drinks to regain our energy after five hours of waiting in line.
Music videos of GDragon were being played at the concert hall and VIPs can't help but party with it. We didn't just sang, we also jumped and waved our light stick as GDragon's MV flashes through the screen. It's like as if it's already the start of the concert. We were that hyped! Of course, who wouldn't? All GDragon songs were so LIT!
Even famous Filipino celebrities like Vice Ganda, Anne Curtis, Glaiza, Janice de Belen and her daughter, Inigo Pascual, and others were all hyped up!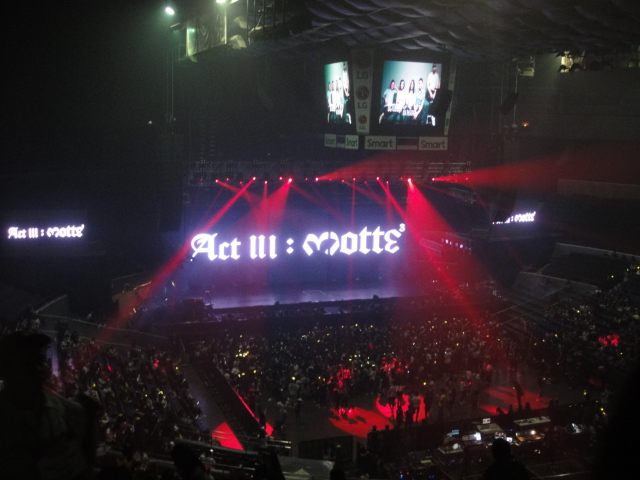 Shouts from VIPs filled the concert venue when GDragon's VCR appeared. It gets even louder when he started performing his title tracks.
The highlight of the concert was his performance with Philippines Krungkrung and 2ne1 member Sandara Park. He performed Missing You and Hello with her. With that, all #Daragon shippers (like me) gets all "kilig" that we can't help but keeps on screaming and chanting their OTP name. (prepare your ears as you watch the link).
Hello performance was really memorable because it was the first time they performed the song again on stage after a long time. And it's also the first time we've seen Dara and GDragon performing live together. My VIP heart was so happy because we felt so important! 🙂
Also, our #Daragon ship was so full with GDragon's acting on Who You stage. So, there was a part where he sang this:
Baby, I just want you back
I want you back, I want you back
Baby, I know it's too late
It's just too late, it's just too late
Baby, I just want you back
I want you back, I want you back
Baby, I know it's too late
It's just too late, it's just too late
And he was looking to where Dara exited as he sing that line, so we've really gone wild! Haha
Apart from the #Daragon moments, my most awaited performance were: Black, Crayon, Michigo, One of A Kind, Middle Fingers and Crooked.
What actually surprises me was how he sang his new album's title track Untitled 2014 as an encore. He sang it happily and he was really smiling the entire concert. I've watched the versions of untitled from other countries and it's only here in Philippines that I can see him happy. VIPs know that he's been lonely and struggling emotionally during the tour and seeing him smiling again was truly a big deal for us. Everyone who attended #MotteinManila can prove that.
GDragon was an amazing performer. His artistry was beyond compare. #RESPECT I felt so proud to be a VIP!!! I'm also glad that I'm able to watch his concert before he gets enlisted to the army. This concert was the best! 🙂
Here are some shots during the concert!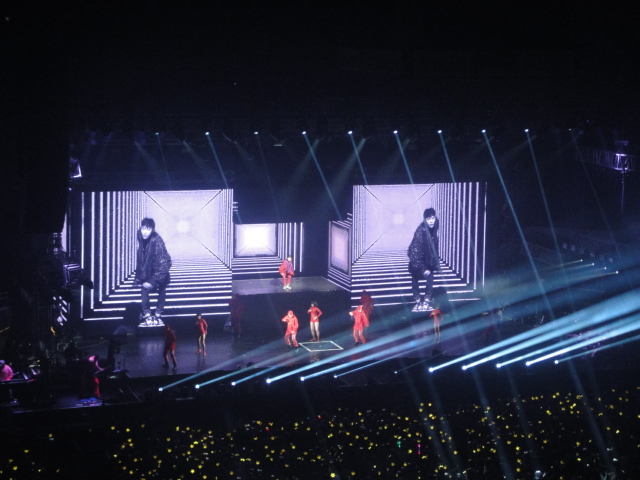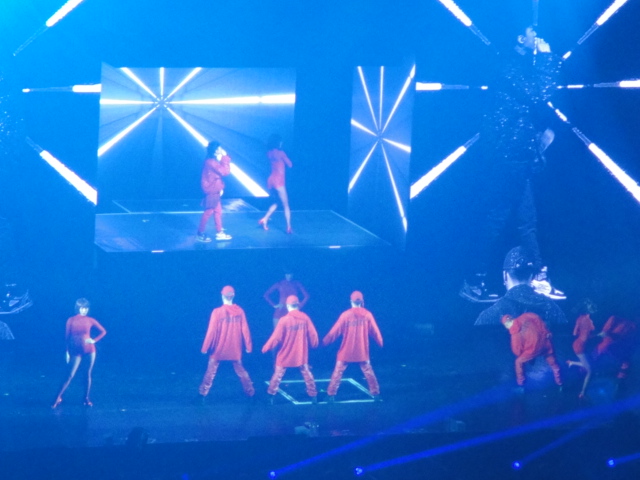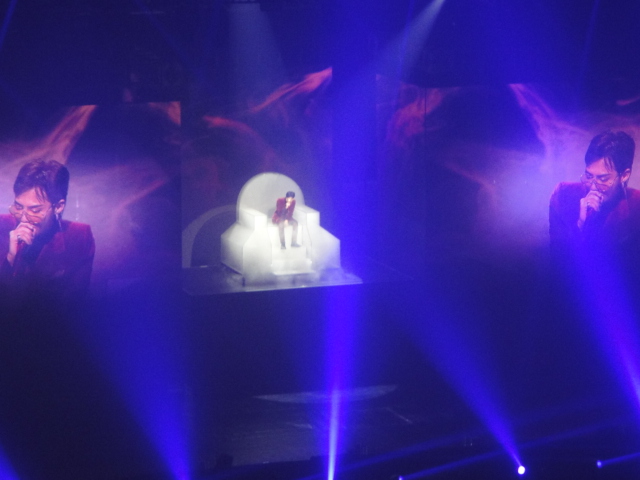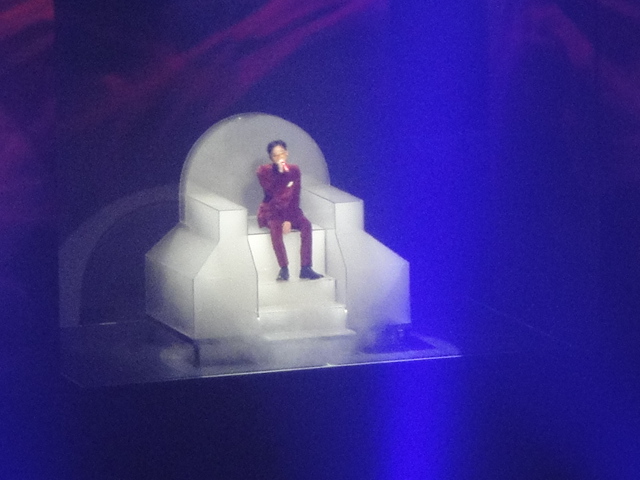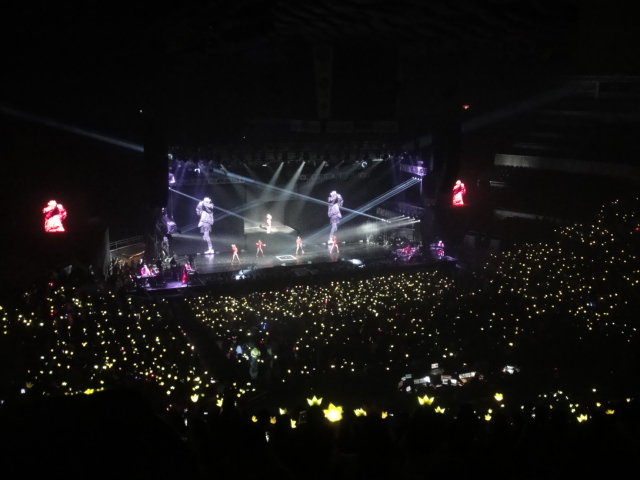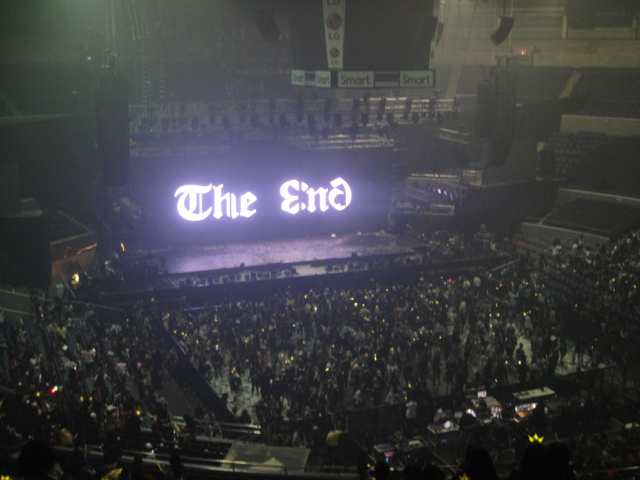 ACT III: MOTTE IN MANILA SETLIST
[SETLIST] G-Dragon – ACT III: MOTTE IN MANILA Concert https://t.co/N4apP5f9Zo #MOTTEinManila pic.twitter.com/FIvnnpVucV

— Jez ♥♥♥ (@21samecut123) September 4, 2017
ACT III: MOTTE IN MANILA MOMENTS
What was your favorite part of the concert? Share it in the comments below I would love to read it.