Today, I received a really great news from Imagine Your Korea! They said that my name was already engraved on Sang Sang Gil (meaning "imagination road" in Korean), a road in the city of Changwon, which has a rich history and artistic culture located on the Southern Coast of Korea.
My Name on Sang Sang Gil (I edited it and not post my full name here) I wanted you to see it there! haha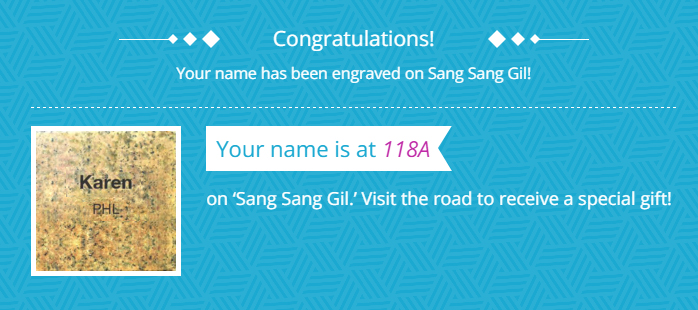 If you get the chance to see my name there, please send it to me. I'd loved to see it too. 🙂 I'm going to wait a bit to see it myself, because I didn't get chosen on the Free Trip to Korea, but I'm still hoping to visit Korea soon. I'm keeping my fingers crossed for that day to happen!  So please help me pray for it! I don't know what will be my reaction though when that happened.  For sure, I'm going to jump in delight while playing Got7s Lucky, Day6′ Congratulations, and Bigbang's Fantastic Baby songs! hehe
(A view from Sang Sang Gil, photo credit to Imagine Your Korea)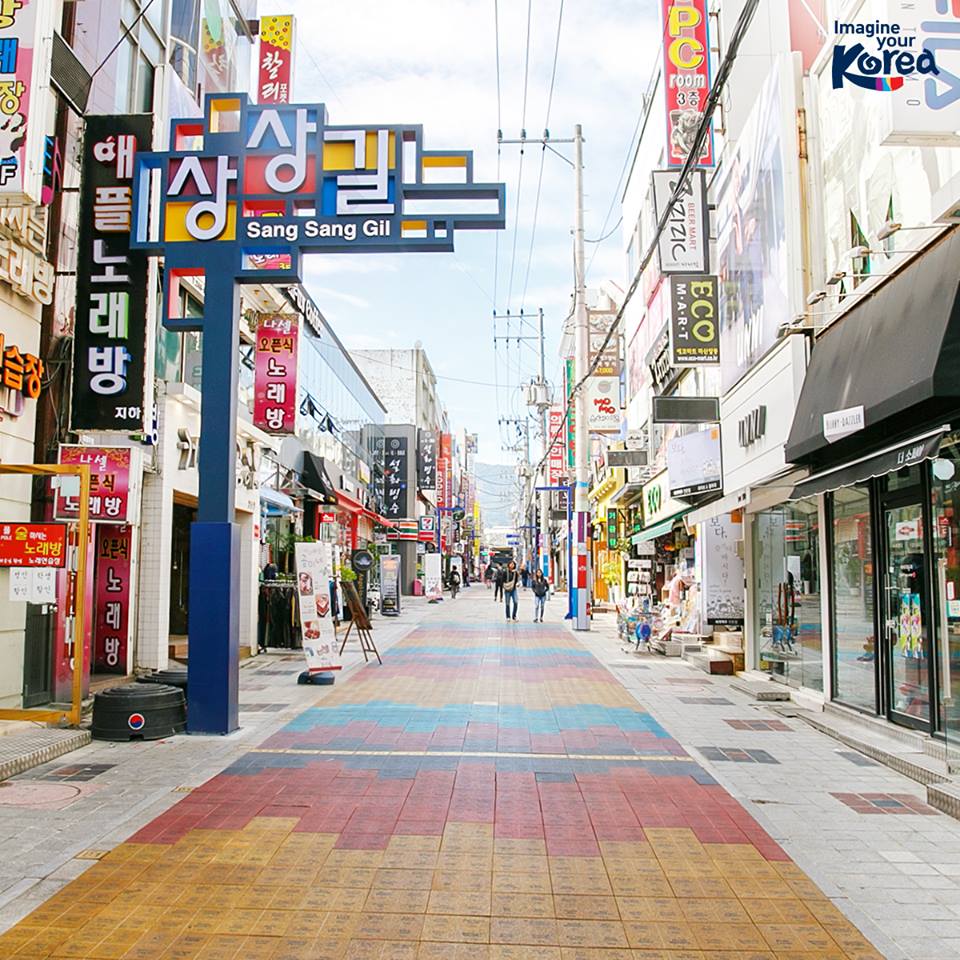 You may be wondering how did I get my name engraved on Sang Sang Gil. Right?
I joined Korea Tourism Organization Campaign called "Write Your Name in Korea", a global tourism campaign which aims to enhance the image of Korea as a tourist destination. The campaign began on August 20, 2015 and will continue until the end of this year.
The "Write Your Name in Korea" campaign consists of two major promotions. The first promotion runs until September 30, 2015 at http://www.imagineyourkorea.com/write-your-name. And the second is TBA, so visit their site to know more.
Did You Get Your Name Engraved Too?
Which area is it located? Are your names engraved beside mine? Let me know. Toodles! 🙂