When I don't have a book to read, or when I am not in the mood to write, I spend some of my days watching music performances and reality shows of the current KPOP Idols I'm crushing on. Among friends, I'm known  as "the girl who likes KPOP". And yes some people laugh at me about it! I get odd feedback from my family, like:
"I don't get why you like KPOP, you cannot even understand a single thing."
Some people look at me,  like it's the most "unusual" thing for me to like and follow this kind of pop culture.
For some people who don't like KPOP, my "fandom" might be a weird thing. But for me, supporting KPOP Idols has — really! — helped me overcome some life struggles and insecurities.
Don't believe me?
Here are five lessons I have learned from supporting my beloved KPOP idols:
(1) I should pursue my dreams.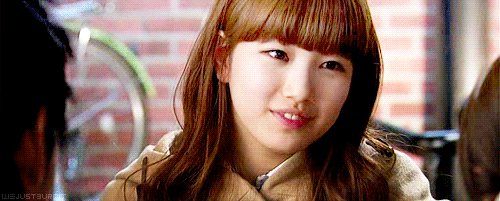 Seeing how my KPOP idols work hard to be where they are now inspires me to pursue my own dreams, too. I know that what they  experienced during their predebut days was never easy. They had to give up their childhood and family time just to train, to audition and to study. And not everyone got it on their first try. It was surely very emotional and tiring for them, but they set their eyes on their dream. They put an effort to practice a lot just to achieve it.
In my case I  always wanted to be a writer and a blogger. I wanted to share my story and inspire people, especially young girls. I tried applying in magazines but I never got in. It was frustrating. I have even asked myself "why?", but perhaps working in magazines' wasn't meant for me. I still hope someday I can write for one, though. Maybe in the future. So, for now, I will write on my blog, practice being a good writer, and continue pursuing my dream. I will make time to practice writing and work on my self-esteem by attending workshops .
(2) I need to accept criticism rationally.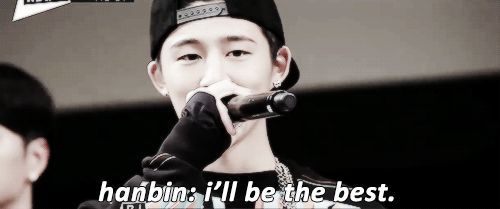 During their capsule trainee days, KPOP idols get a lot of negative evaluation from their mentors and coaches. Remarks like "you lack emotion when you sing, you can't dance, etc…" And yet they don't let these critiques stop them. Instead, they see it as a stepping stone towards improvement.
I've had my share of criticism, but I don't let it define me. I'll be hurt of course, but I reflect and look at it rationally. Because I know  my critics do it not to let me down, but to guide me to where I need to be. Criticism keeps me humble. I guess for quite some time, I began to repeat this mantra, which you normally hear from all KPOP idols.
"I will work harder and you can expect to see a better me in the future." – KPOPIdols
(3) Confidence is learned.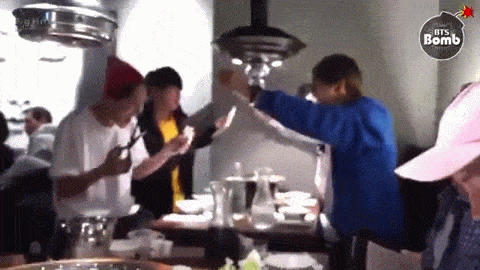 The way these KPOP idols present themselves on broadcast and behind the camera is how they "teach" fans to express themselves freely (in a good way) and to not care about the judgement of others. As we all know, KPOP idols are trained to be "poster boys and girls"to fans. But the reality is far from perfect, because when you follow them off cam, you will see that they have flaws too. Nobody's perfect..
It's like when I feel unsure of myself. Whenever I do something, I always have second thoughts of it being correct, especially if other people see me. Maybe because I was bullied when I was on my secondary school; maybe something happened to me that makes me self-conscious. In a funny way,  because of KPOP, I'm starting to come out of  it, this self-consciousness. I learned that I need to believe in myself for me to be able to see my full potential. I've learned I can and will enjoy life and do what I want to do and not worry about what others say about me.
(4) I need to stay positive.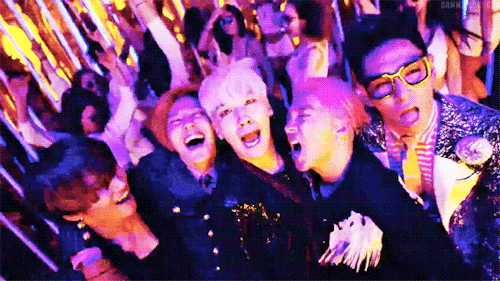 KPOP idols have two types of fans: the loyal fans, and the anti-fans who only focus on the negatives, the scandals and critiquing the trivial things. The more popular they get, the more anti-fans they have. Good thing, KPOP idols know how to handle the negative comments, especially from social media. They just ignore these and instead focus on the positive things — things that bring them happiness and good vibes.
Whenever I see "negative" coming out on a situation or environment I'm in, I pause for a while, wear my headset to listen to KPOP or meditate and ignore the negative.  I try to battle it out with positive thinking. I know it will not do good if I pay attention to it, so I had just better ignore it. Getting this habit is challenging at first but because of practice it make me feel better. Try it! And let me know if that helps you.
(5) Strive to always look and be your best you.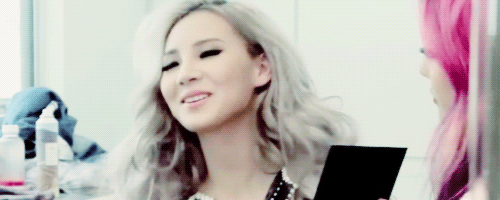 If you watch reality shows, you will notice that KPOP idols takes time to put their skin care essentials before they go out of the dorm to either unwind, go to schedule, or visit family. They go on a diet, exercise and invest on their clothes to look good or fit wherever they go. They also smile and stay nice to fans even though they are already popular.
I can relate with these practices! You see, looking good on the outside whether because of the clothes I wear or the lipstick I put (it's the only make up, I learned to put on my face, hahaha) adds to my self-esteem and puts me on a good mood. So, don't be shocked if I smiled at you this morning!
Here's the thing, girls. You don't need to get embarrassed for liking KPOP idols. There's nothing wrong with finding positive reasons to like them. Don't mind those people who say nasty things about KPOP and KPOP fans. It's your taste, your style and flair. Own it and be proud of it, like me! If it's where you get your inspiration from, go for it! What important is you don't hurt people from liking it.
What about you? What did you learn from supporting your favorite KPOP idols?  Let's talk about it, huh? Write  down at least three lessons on the comment section below. I'll be delighted to read it.