I got a message from my Manila Concert Junkies Family that the ticket selling for Celine Dion was already on-going so I immediately checked smtickets site to buy one. I've been wanting to go to Celine Dion's concert with my parents because they were a fan. They literally know most of Celine Dion's songs and even sang it in videoke. I know they will love going to the concert too so I bought them tickets using my last paycheck from my previous job.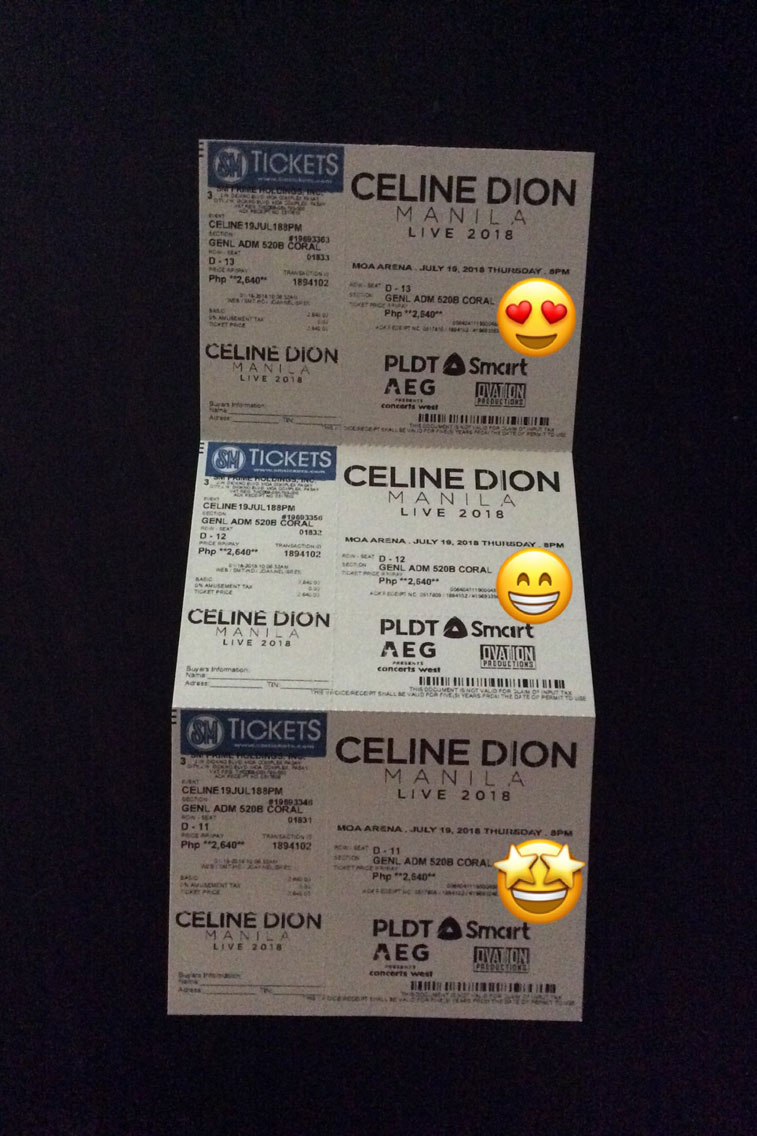 Being able to do it for my parents was something that made me happy!!! 🙂
Celine Dion in Manila 2018
07.19.18. THURSDAY — We've arrived in SM Mall of Asia (MOA) at around 4:30pm. It was raining hard, and when it rains in Manila it's automatic that the traffic will be bad so we went there early just to be sure! 🙂
We ate snack/dinner before we fall in line at MOA Arena concert hall! It's important to eat first because it will take you an hour in line before gates will open and the only food you can buy inside were fries, hotdogs, and popcorns.
We fall in line at around 6pm. Actually, I find it cool to be surrounded by older people. It's my first time attending a concert where the audience were like on our aunt's and mom's age bracket.
Seeing them talked about those Celine Dion's concerts, song DVDs they collect and fangirl-ing moments. Oh My Gosh, I'm seeing my future self in them! It's soo cuute!
Gates opened at 7pm. We had our bag checked before we got in. By the time we got in, we bought pop corn and looked for our seats.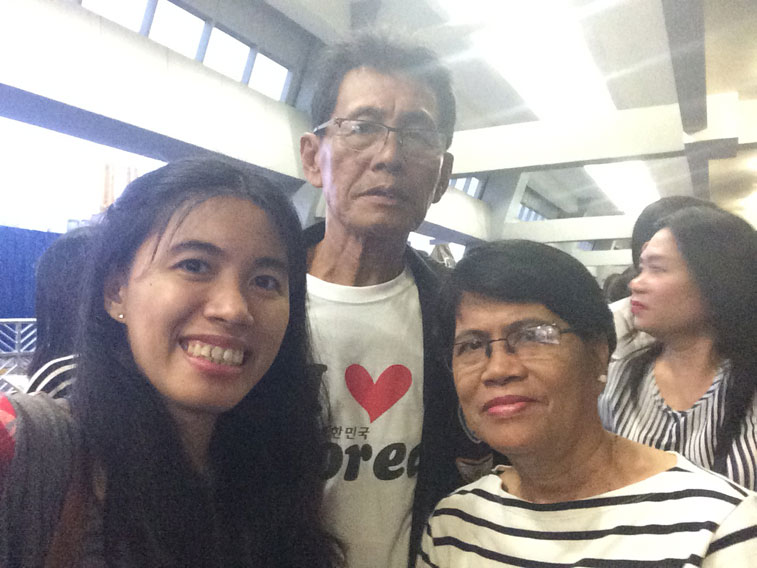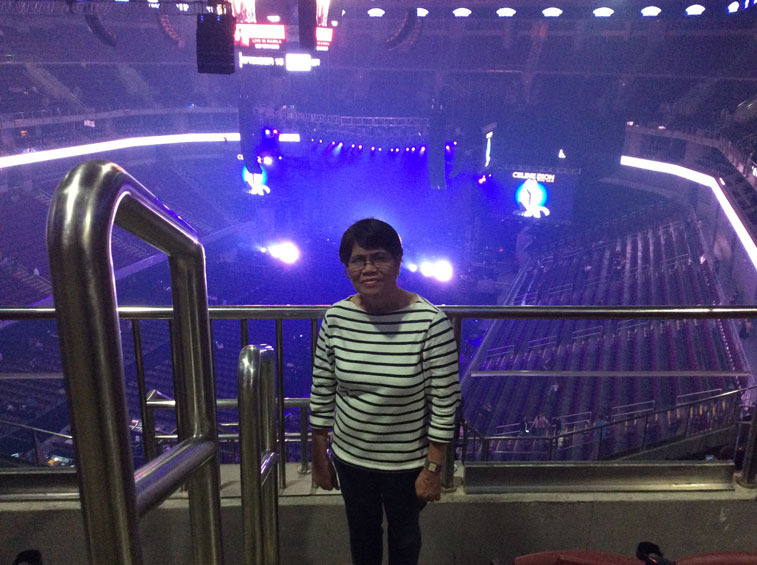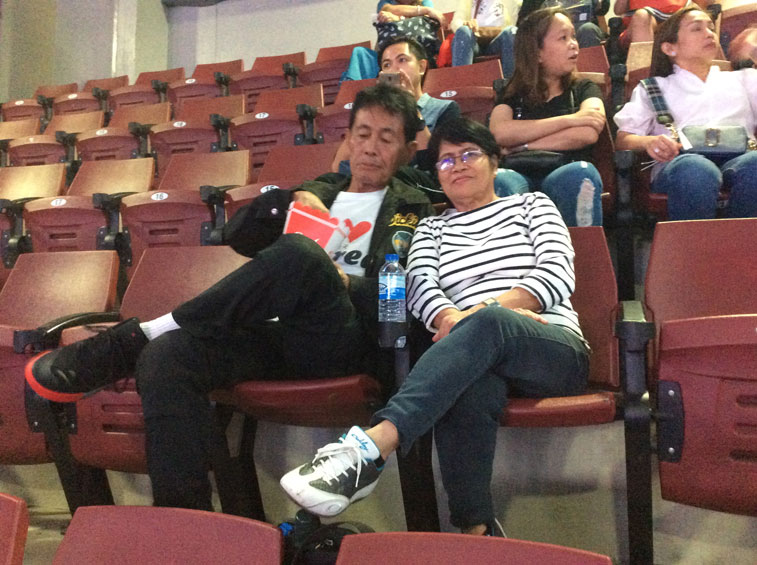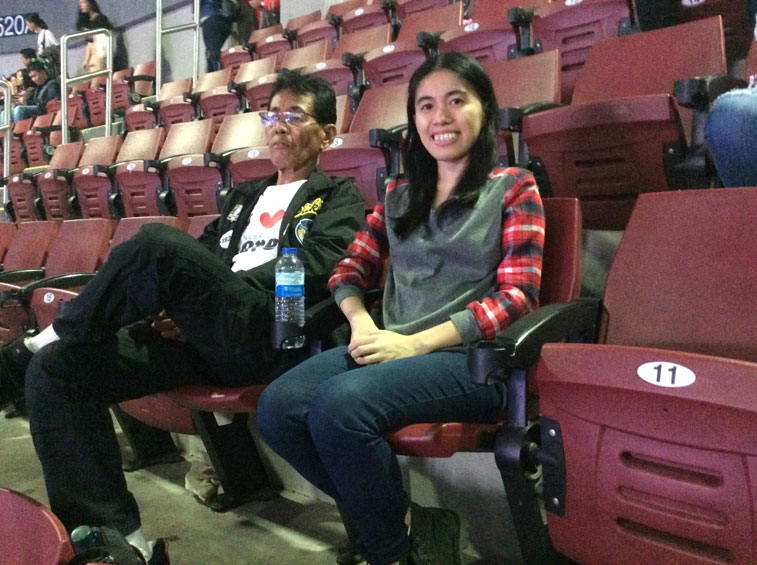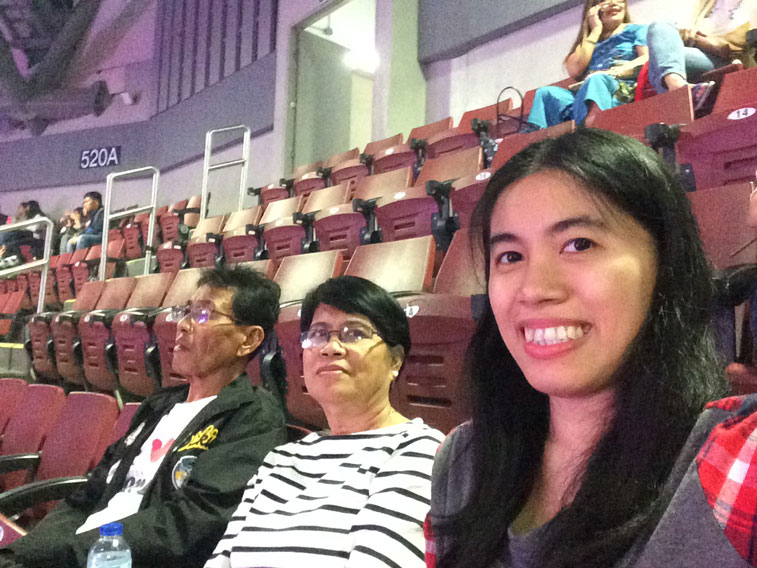 Celine Dion Concert Live in Manila
Lights went out signaling the start of the show. Singer Impersonator Veronic DeCaire impressed the audience with her impersonation of popular singers such as Britney Spears, Shakira, Christina Aguilera, and more as front act of the concert.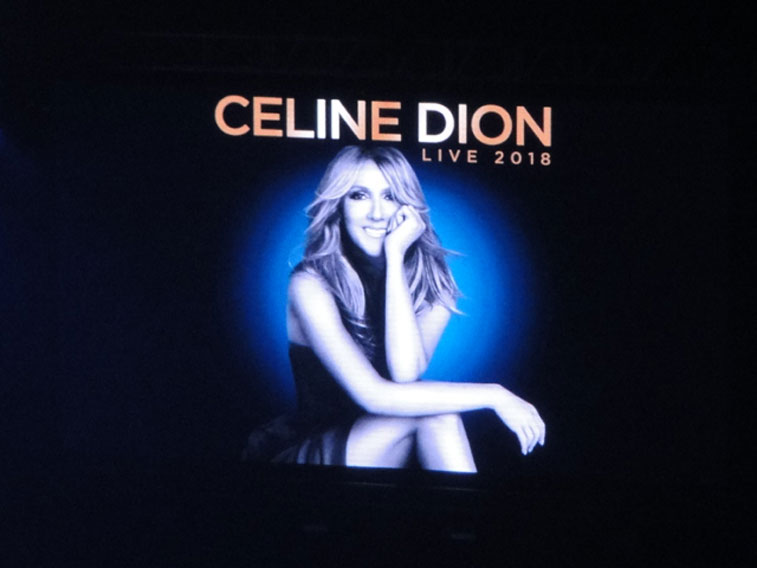 There was a 30-minute waiting or break time in between the front act and the concert show. I'm thinking, it was like that because they want to give way for more audience to come inside the venue. It's actually quite okay because we were able to take a CR break.
Our loud screams filled MOA Arena when Celine Dion started performing her latest hits such as The Power of Love, It's all Coming Back to Me Now, All By Myself, and To Love You More.
My favorite part of the show was when she sang Because You Loved Me. I cried as we sang that song along with her. I felt so happy and loved by the song. I felt like the song was hugging me. Add to that, that I'm with my parents so I really get so emotional.
We've also liked Beauty and the Beast, Recovering and Ashes.
The highlight of the night was when Celine performed the legendary Titanic movie theme song "My Heart Will Go On". She also get teary eyed when fans shouted "more.." leading to the encore stage Can't Help Falling In Love.
If Kpop fans have fan project. Celine Dion fans also have a semi-project during the concert. When she's performing one song — I actually forgot the title of the song, many of us have our phones' flashlight on, and wave it as she sang that song. Celine was really touched by that move and called it a star. It was beautiful!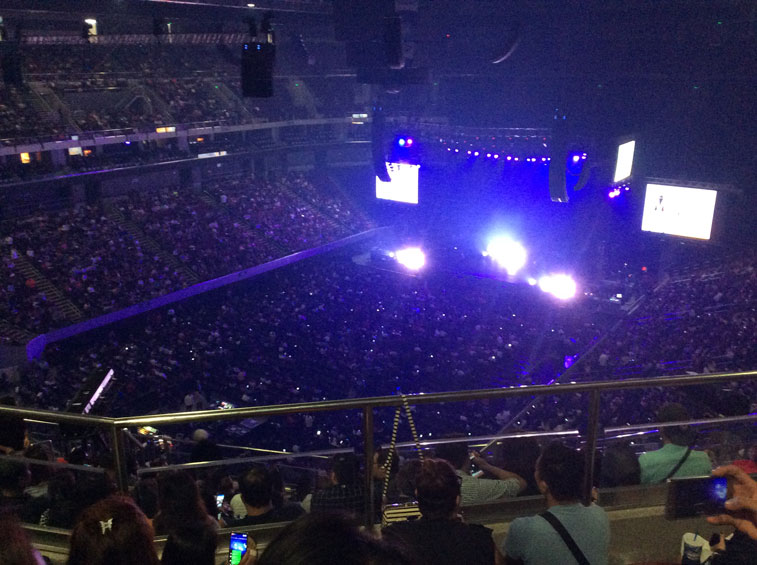 Celine Dion concert was really amazing! I am soo glad to have watched this with my family. It was truly one of the most unforgettable concerts I've attended ever!
I'd really like to thank Ovation Productions for making this happen.