Yes, I'm going to Korea next week! Unfortunately, not for Got7 Fly Concert, I wish it is! But for a tour. Actually, this trip is so sudden, like I didn't expect this trip to happen this year. My original plan is to save up this year for my Korea trip next year. I don't know what gotten into me, really! haha It just happened — when my officemate ask me this question "are you going to Korea with me?" I  just smile and say "yes" immediately! And worry about it later! haha
Preparation for Korea Trip
And like any tied-to-work employee,  we are really unprepared for this trip! Me and Officemate, Debby settled all the requirements only at the last minute. So, there's a lot of pressure on us — from getting a visa to booking a guesthouse within a budget! But we made it through anyway! hurray! 🙂 Here's how we did it:
(1) Get a Korean Tourist VISA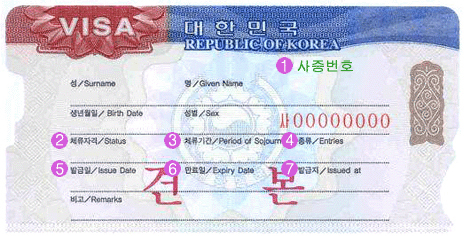 Before we book our flight and guesthouse, we secured first our Korean Tourist Visa. We cannot go to Korea without it! As the country requires one. We prepare our VISA requirements for employees which is written down on the table below.  It looks like a checklist right? Debby prepared all our excel checklist to make everything easy. Thanks to her! 🙂  This way we can figure out easily what else needs to be prepared and what we already have.  You can do it too!

You may find VISA Requirements details here.
When getting a VISA requirements, you should be aware of these things:
(1) Bring a black coat with you when getting a passport size picture. This is what I should have done when I got mine. Next time I will do this. I got my picture taken after office hours which is almost close to mall closing hours. And I never thought I would need one so I didn't bring any. With the time we have, I can't be choosy wearing a coat from the studio. As most people know I'm very picky on wearing clothes that was worn by strangers. So, if you are like me. Bring one!
(2) Make monthly deposits on your bank account. Most of the travel bloggers I know advise me to have at least 30k deposited on my bank account (where will I get this amount?), and this should not be deposited as one time big time. They would recommend that I deposit monthly so it won't get questioned — all deposit and withdrawal summary will be provided by the bank as I  get a bank statement and bank certificate to support the history of my savings.  I paid PHP 200.00 for the bank statement and PHP 100.00 for bank certificate.
(3) Tell your Company HR that you will leave for Korea. Officers from Korean Embassy calls your HR Department to verify your identity. And your company admin needs to be aware of that. So, you have to tell them.  Plus you will need to ask them for your Certificate of Employment, Income Tax Return copy and Vacation Leave too.
By the time we got our requirements complete, we submitted it to a travel agency named Rakso Travel to process our VISA. We paid PHP 1,000.00 for the processing fee and we just waited 3-5 days to get our visa. I am actually worried the entire 3-5 days about the possibility of getting rejected. Because I really want this trip to push through. I already got the feels of being there in Korea, so if I got rejected, it will hurt me so bad. Day 6 comes!!! And, to my surprise and relief, we were both granted a "Korean Tourist VISA" and that means we're going to Korea.
Note: Get a Korean Tourist VISA first before you book anything so there will be less stress on your part especially on the expenses.
(2) Book a Flight to South Korea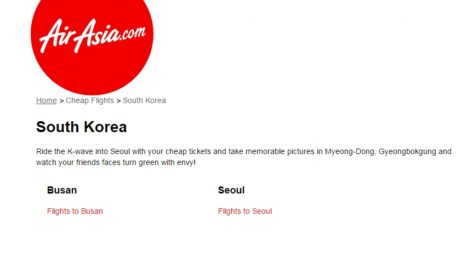 We are lucky enough to get a cheap flight to Korea from AirAsia Airline despite booking our flight on a last minute. I paid Php 14,331.85 for a round trip fare, 20 kilo check in baggage, insurance, and saved seat. I can say it's a good deal given the time frame of our trip.
So, if you are looking for a cheap flights to Korea, you can book a trip on AirAsia.
( 3) Rent a Pocket Wifi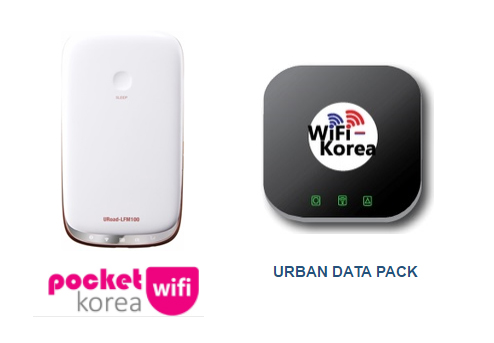 Since it's my first time to be in Seoul and we're not yet familiar with the place, it's a must for us to rent a pocket wifi. We've rented 2 pocket wifis' for this trip (1) the black one is from Wifi Korea and (2) the white pocket wifi is from Pocket Wifi Korea. Why? Because Debby and I will be touring separately for one day and we both need a pocket wifi each. But to not pay too much we've devised a plan: to divide the rent of the pocket wifi. This means that the black pocket wifi will be rented only for 3 days and we will return it to Insadong when we tour there so there will be no return fee. And the white pocket wifi will be rented for 3 days so we still have one pocket wifi to use up until we end our trip, we'll just return it at the airport with a respective fee. We paid Php 2,398.91 for the two pocket wifi.
(4) Book a Room for Two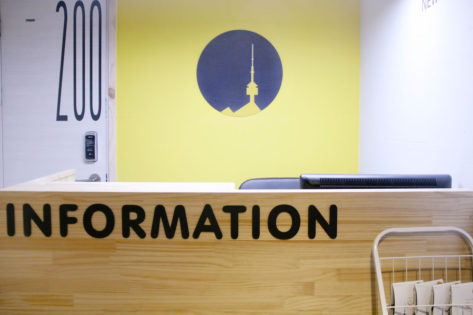 Picking a nice place to stay on a cheaper price is a challenge for us. Because I'm too picky when choosing one — don't get me wrong, I don't care staying in a hostel, hotel, or guesthouse whenever I travel. It's just that I have one major requirement in choosing where to stay on every place I travel to — and that is to have a clean bathroom, by clean I don't mean a nicely designed bathroom. By clean, I mean clean.
I have a big attachment to clean bathrooms. It's like how can you clean yourself up when the place where you get to clean yourself up isn't clean at all (am I making sense? haha). I don't know about your preference — are you those type of travelers who requires to have a nice pillow on bed, or a fast wifi in room, and etc.?
And we found one! woohoo! Seoul Dalbit Guesthouse is the most affordable hostel or guesthouse among the three places that we've initially searched. We reserved the Twin Room with Private Bathroom for KRW 172,000 for four nights.  It's quite small but it has a very clean room and bathroom (at least that's what the pictures on their website is saying). And I hope this is how it looks like in real life so my stay in Korea will be awesome.
How about you? How did you prepare for your Korea Trip?
Share your experience with us on the comment section below. We would love to learn from your tips!
—
Day 1: Visit Seoul, Hello Korea
Day 2: Touring Seoul-O at Hongdae
Day 3: JYP, SM, FNC, and YG Entertainment Buildings Tour