My tummy was full of chocolate drinks from Black Scoop Cafe. Pano ba naman, kaliwa't kanan ang cup sleeves event dito. Haha It's like I'm at that café every week. And as my friends tease me:
Parang ilang linggo ka ng pabalik balik sa black scoop pwede ka ng mag model. Haha
Sik-K FL1P Tour Cup Sleeves Event in Manila
Sik-K FL1P tour concert was announced almost a month after Jay Park Concert. Of course, given that it's a Khiphop event, I'm 100% supporting it. In fact, I already planned to use my first work leave for it! Lol! But then, two weeks after the event announcement, the organizer advise the fans that due to some reasons the event was cancelled. It was saddening. 🙁 I really want to see Sik-K perform live.
Realizing the reality that I won't be able to see Sik-K in a concert now, I get on with my days until I forget about it. Wala eh, ganun talaga kailangan tanggapin!
Fast forward… I've already moved on… But then… My editor messaged me of a tentative Sik-K in Manila private event schedule. She's making me aware so I'll be ready to cover the event if it pushes through. Of course, for Sik-K, I'm ready to cover, anytime… anywhere… Or so I thought…
Gosh! It pushed through, but then, it was ugghh!!! surprising!!! The schedule changed on the spot… So the schedule was supposed to be like anytime within November 26-27. I've foresee that the schedule will be sent to our emails a day earlier than the event, like all events I've covered with the briefing of the do's and don'ts. But there was none. So, I became apparent that it could be either too private where only major broadcasting media were allowed or it's gonna be handled by the production / H1ghr Music. And it made me all too relax!
November 26 came… I was in the middle of an important work when I received a message notification that due to a limited time, Sik-K will just perform on a Wish Bus at 4pm on the same day and the venue was far! And I was like… "Whaaattt? Are you serious?" It will be impossible for me to cover it unless I'm on the same bus or if the bus will stop on a specific area. For those who don't know, a wish bus is a mobile radio booth, and because it's mobile… It moves… And when it moves, you follow…
And I followed… I went all the way to the North in the hopes to see Sik-K but I didn't make it (that's how far I was to the location). They were already packing when I arrived. *sobs* So my last resort was the Sik-K Cupsleeves event to be held the next day! I was actually hesitant to go because I have work to do and I was so hurt by those 'almost moments' to see Sik-K! 🙁 It also made me confused because Sik-K kept sharing the event on his IG story…
Even my friends kept messaging me on twitter to go! Of course, my *marupok and kaladkaren self* took me to Black Scoop Cafe for the Sik-K Cupsleeves event! We arrived so early that we saw some (Korean staff?) whose with Sik-K during the Wish Bus Tour helping with the set up by giving posters and some Fl1P tour shirts… It increases my hope that maybe this was it! He will come right?
But we already finished our meals, chatted with each other and took photos of the event, no Sik-K came… I comforted myself by telling myself that "it's okay (maybe?) next time…" I am still happy that I am able to meet and bond with some of my Khiphop friends. I hope our next get-together would be the real Sik-K concert! 🙂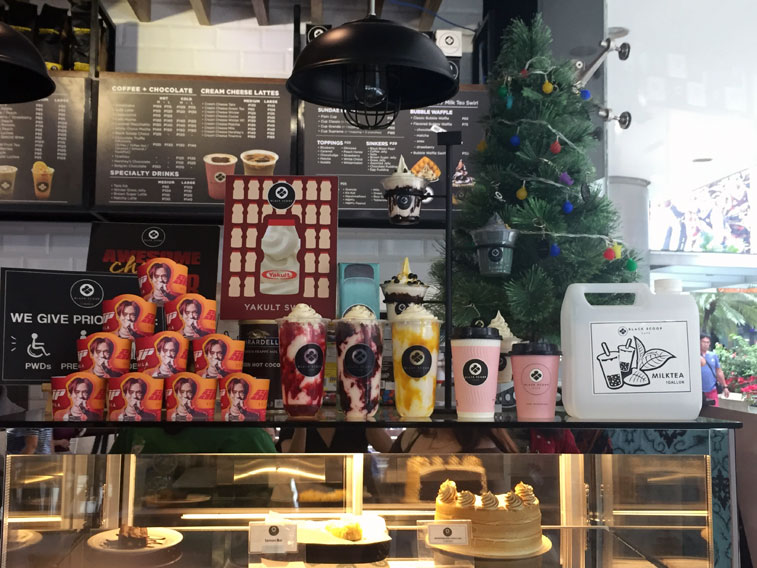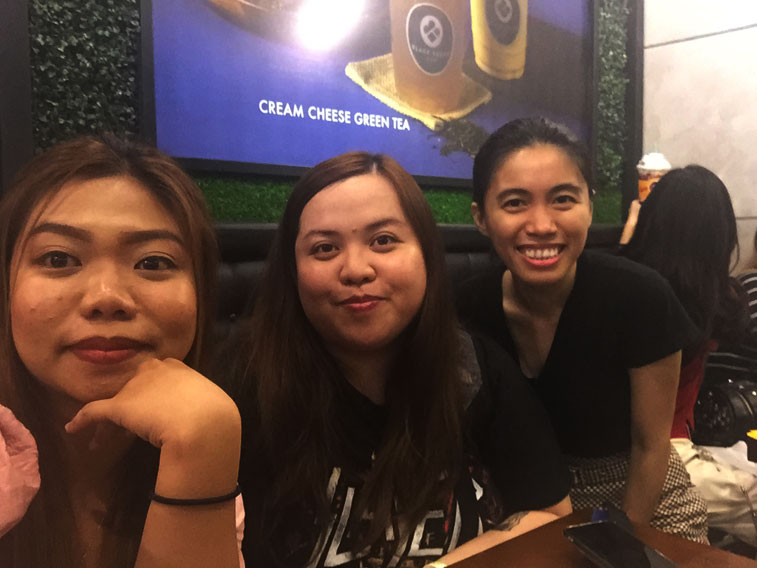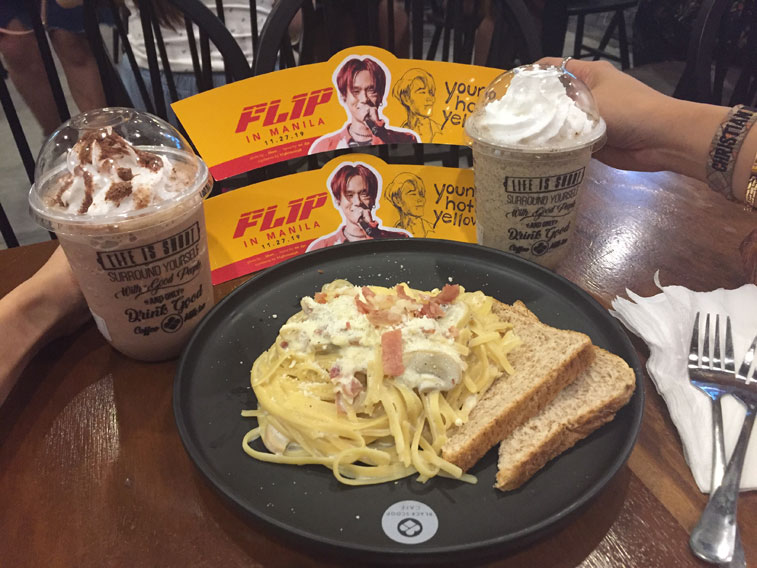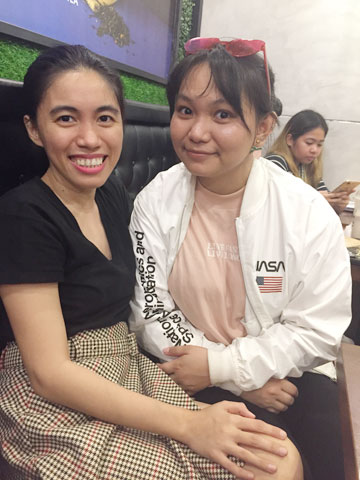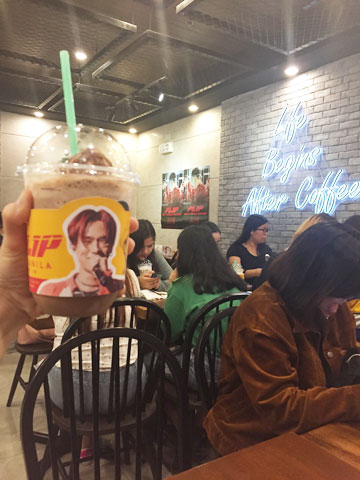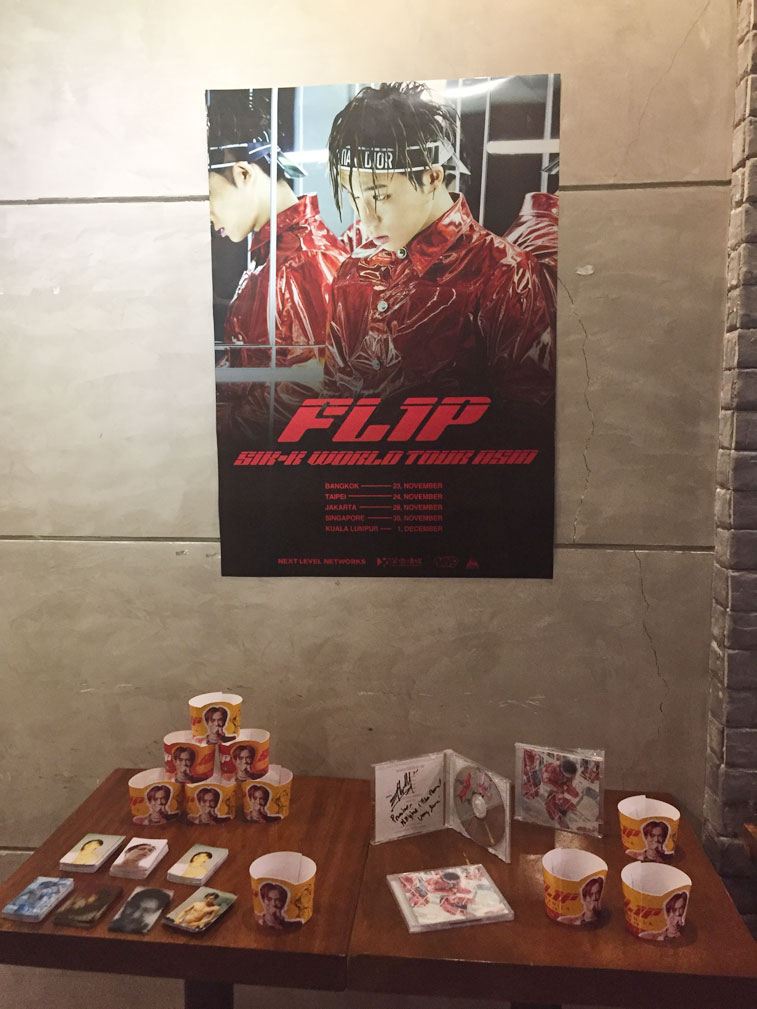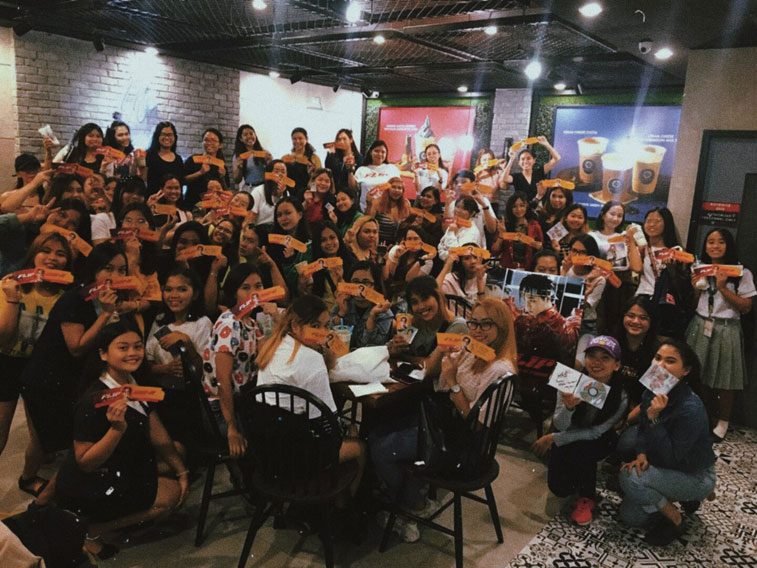 Gray CallMe128Day Cupsleeves Event
A few weeks after Sik-K's cupsleeves event. I'm back at Blackscoop Cafe for Gray's birthday #CallMe128Day ! Diba mabentang mabenta na ko sa cafe na to! Haha I was supposed to ditched this event because I felt so tired from work, haggard and I felt really ugly (yes… it's one of those days… girls will understand). Yes, I know I'm not that pretty, but I felt like really not myself. Plus, it's a Sunday which makes it more nakakatamad (lazy) to go out, but since I got nothing to do at home too, might as well attend! Naku, Gray! Kung di lang kita mahal! Haha
I had a great time, I met Becky and we just had fun like we own the place! Lol! We got a lot of Gray freebies too which was a real bonus! GraygroundPH was really GENEROUS that's why I love them! 🙂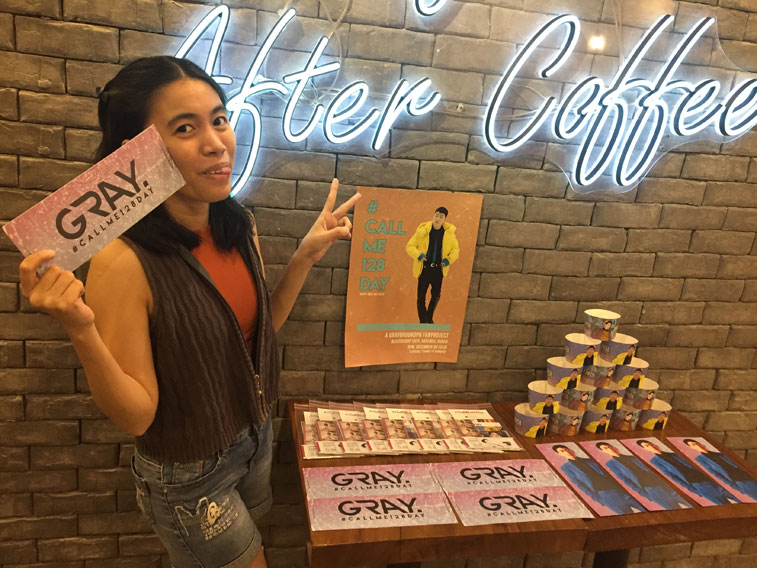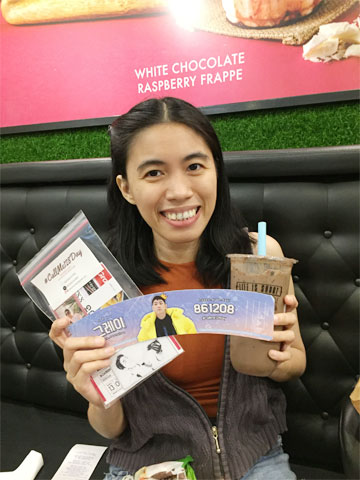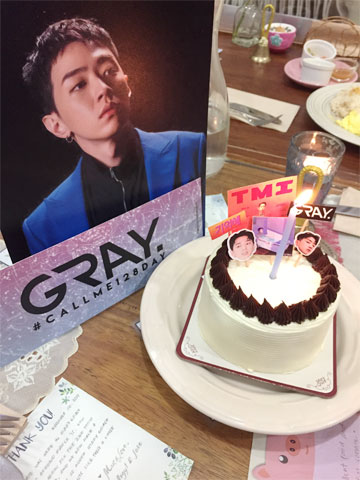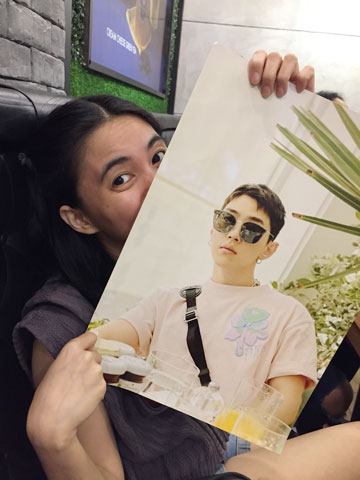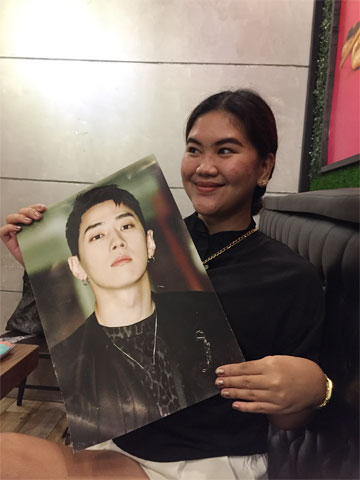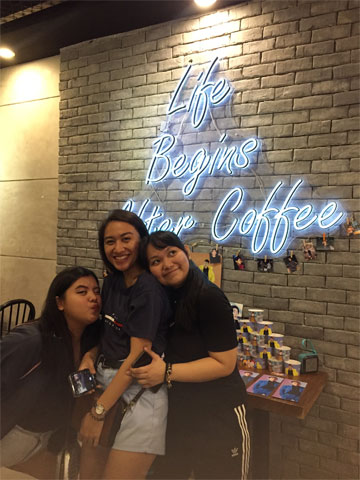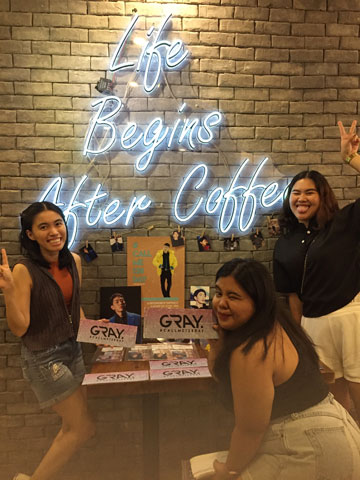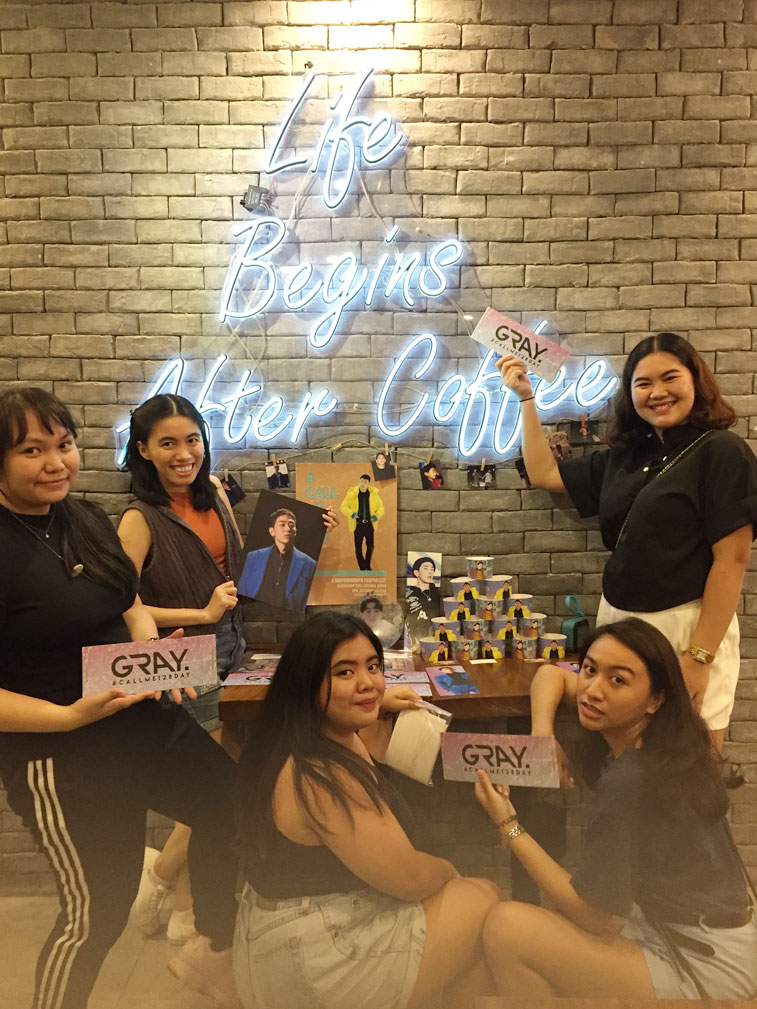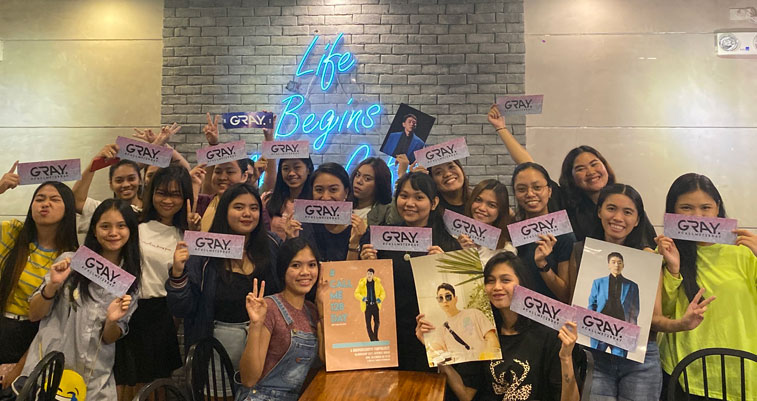 Photo Credits: Kitten, GraygroundPH