I was browsing through Jay Park's Instagram post about the Sexy4Eva Tour when someone tagged me on Twitter about a post I made a year ago. I was surprised at how timely it was. I can't even remember I made that tweet (see below tweet). Haha All I can remember was that I wish that Manila was included on his first concert / world tour.
If all the stars collide and made our #JayParkinManila Concert dream come true… Here are my favorite tracks that I want to see him perform! 😊🙌 @JAYBUMAOM pic.twitter.com/x8MhcoGcnm

— Karen Meets World (@karenmworld07) February 10, 2018
But when Jay Park announced the first leg for the Sexy4Eva tour only Hong Kong was seen there. I lost hope and accepted the fact that I need to travel overseas. Me and my friend Ella was already planning to buy Hong Kong tickets just to see him perform live. That's how dedicated we were. But then, a few months after… Notifications flood through my inbox both in text messaging apps and social networking sites saying "Ate!!! Jay Park is coming to Manila!" and I was like "are you serious? is that for real?" 😯 Then, they started sending me photos of the Asian tour announcement to convince me that yes! It was a real deal. I cried at the thought that he will come to Manila and I will finally see him. 😥 He always come to Manila for events but I always ended up being a #teambahay because I either have work or I don't have extra savings to see him. But now, I'm ready for the August ticket selling! My first salary was reserved for him! 🙂
No, Karen! Ticket selling won't happen in August! It will happen in July! July 12 to be exact! My initial reaction was that "No!!! Not again! Please! 🙁 My salary won't be released until late August or early September. There must be a way to see him." So, I started asking help from my mutuals to assist me. Gladly, my VIP, iKONIC, and AOMG family helped me reached ate Bamn and she assisted me with the ticket selling. She bought a ticket for me on an installment basis provided that I will pay her before concert and I did. 🙂
I'm not losing hope though. If you know someone who do ticket assistance and payment can be made before concert day! Please let me know! I'm desperate. I want to see Jay Park! 😭

— Karen Meets World (@karenmworld07) July 6, 2019
I am destined to see Jay Park up close. A few weeks after I stressed out about the ticket selling, my MCJ family sends me good news! We have 2 media passes to Jay Park concert.  And because they know how much I love Jay Park, they let me and Ben cover the event. I shouted and cried when I heard that it's for me that I forgot that I am still at work. I'm just so happy. I couldn't explain in words the happiness I've felt back then. Huhu BTW! I sold my Jay Park ticket to my friend Tam. It was a win win for us! 🙂
Trivia – Jay Park and Taeyang were my first biases in KPOP industry and their concert in Manila happened on the same day and their ticket selling was all on-the-spot. Was it a trend for September concerts?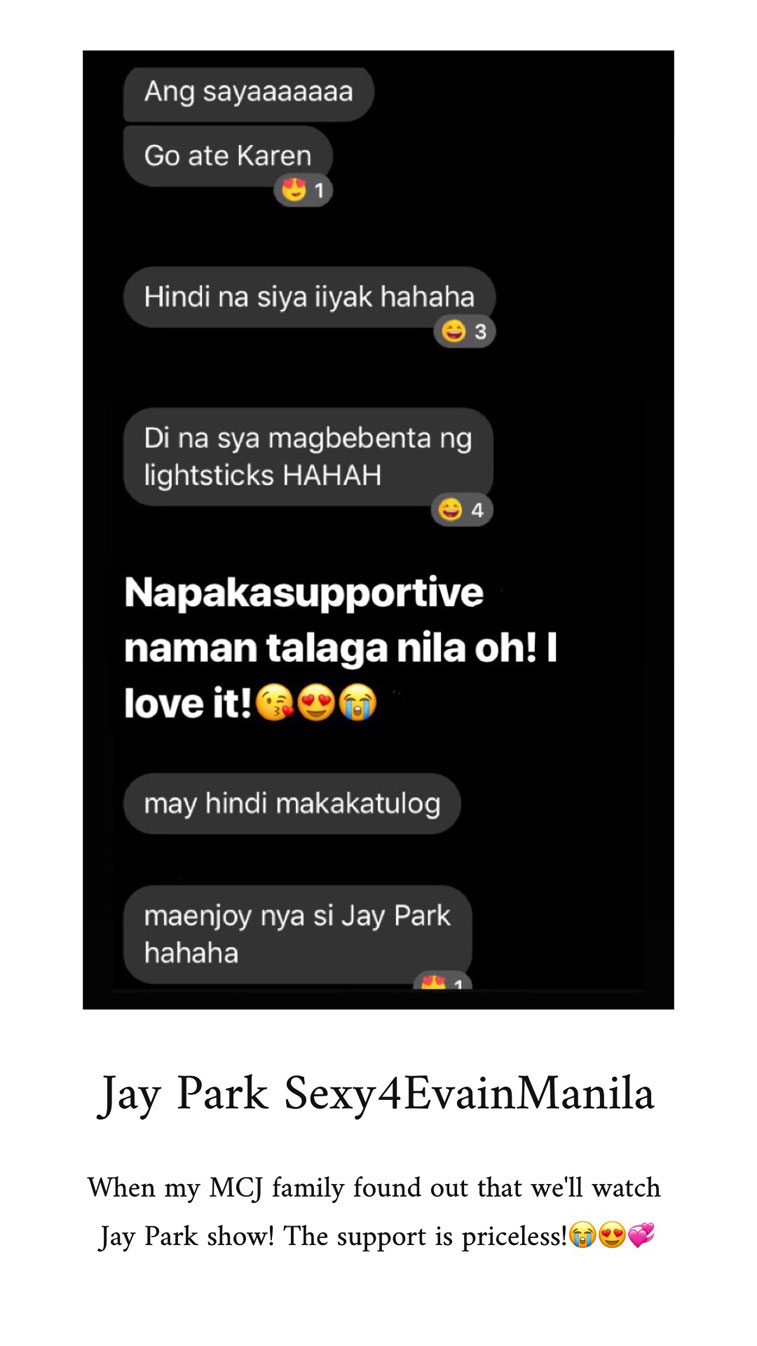 After I assured myself that I'm really attending Jay Park concert! This was already for real. No more "Oh Nos!" I spent some of my savings to support Jay Park fan projects such as the Tshirt events — @KHIPHOPPH and @SHWEXY4EVAMNL, and the cup sleeves event. It was the only concert where I donated money to make the fan project happened.
Jay Park Sexy4Eva in Manila Cup Sleeves Event
A cup sleeves event was held on concert day so that more JWalkerz (Jay Park fandom name) can participate. I wasn't planning on attending the event because it was too early but I was told by KHIPHOP PH that I needed to go and sign the book that we will give to Jay Park. I tried to make it in the morning but I can't get my lazy ass to get up from the bed. Add to that my slow pace in preparing to go out. Guys! I was being chill fixing my things and yeah… your guess was right, I was late to the cup sleeves event! I bumped into my mutuals while I'm on my way to Books and Borders Cafe (where the cup sleeves event was held) and they've informed me that they just packed up! "Inuna ko pa daw kasi yung pag OOTD ko, kaya ako nalate", my mutuals told me.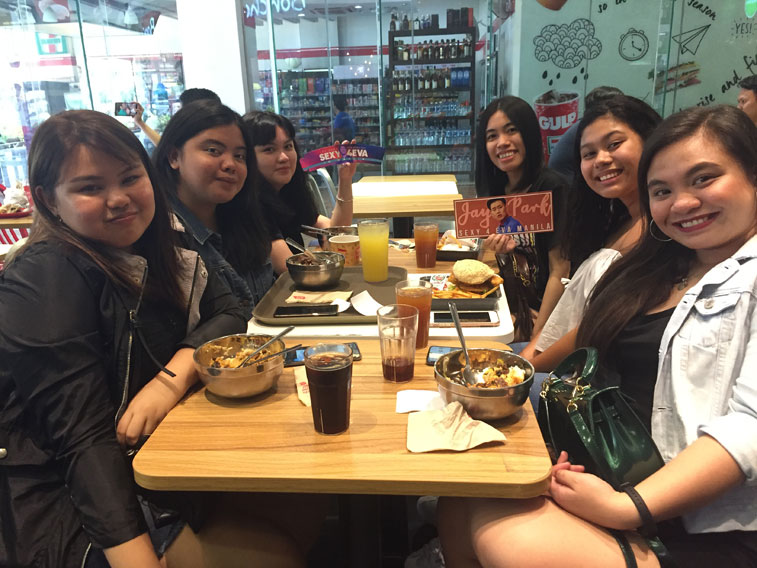 Books and Borders Cafe
My friend Tam and I decided to still go to Books and Borders Cafe right after I ate lunch even though the cup sleeves event has already ended because we wanted to hang out with our other mutuals who were still there. Though I just ended up having a mini shoot that my friends kind of tease me for it.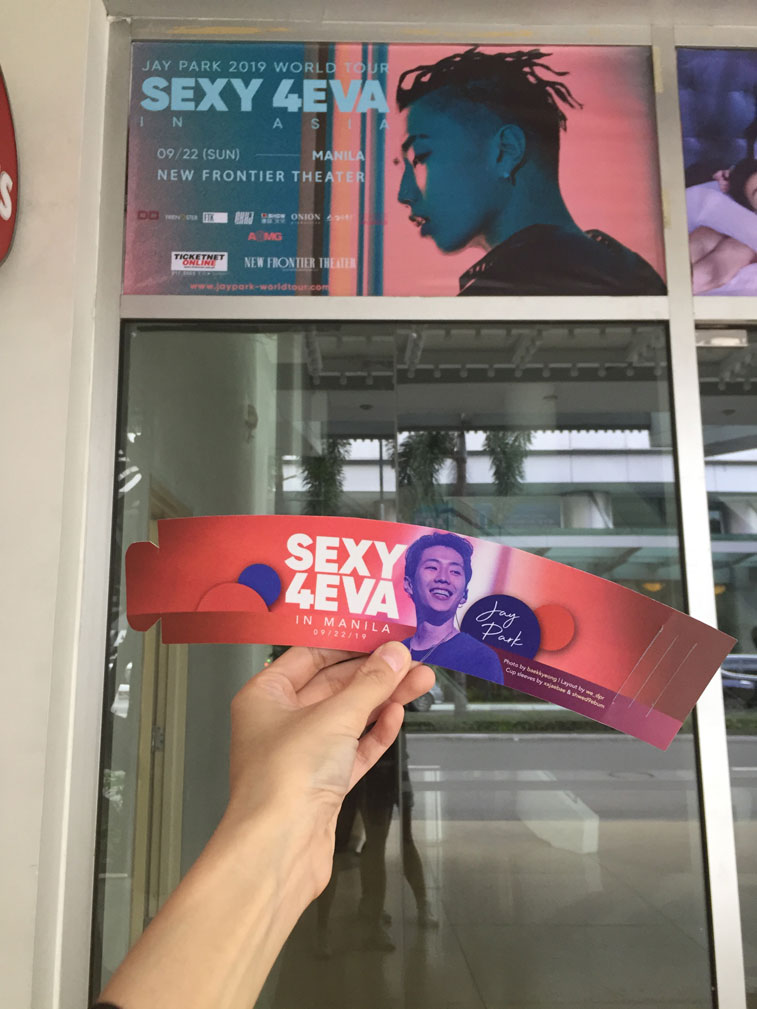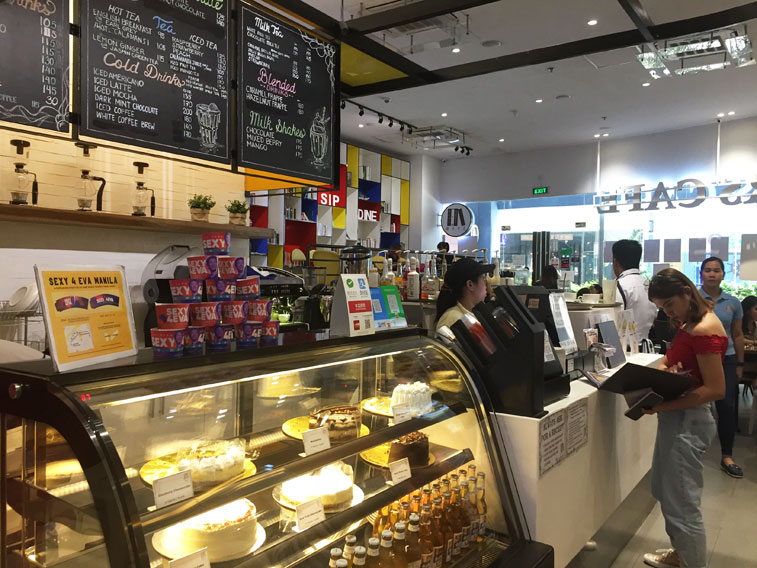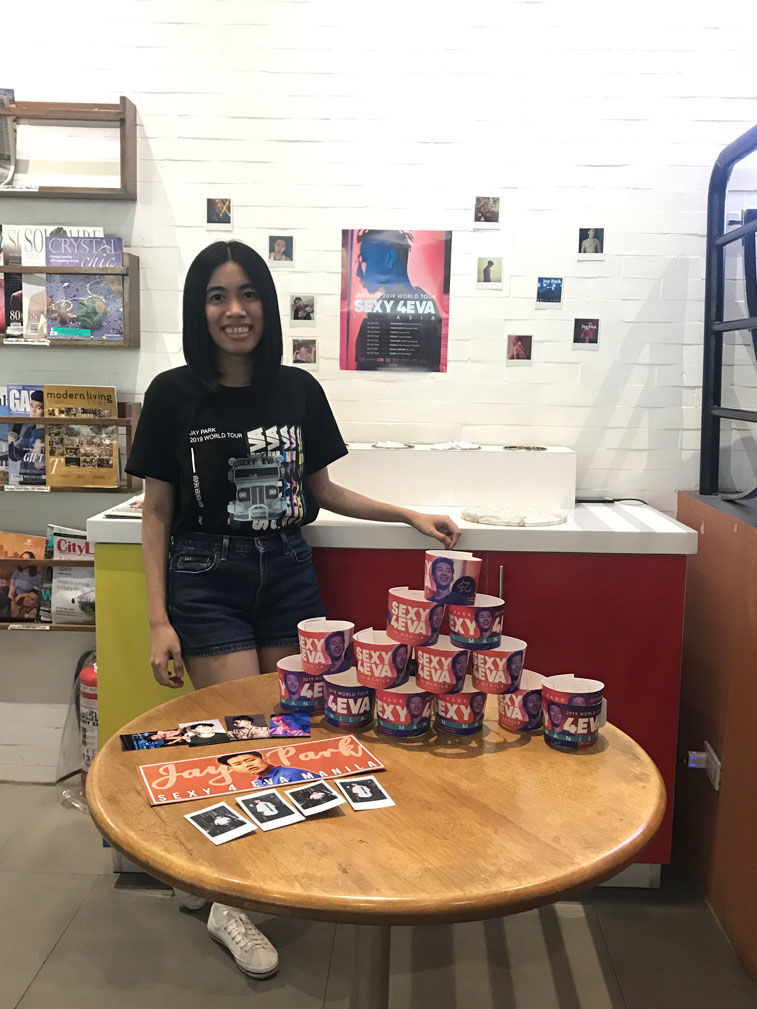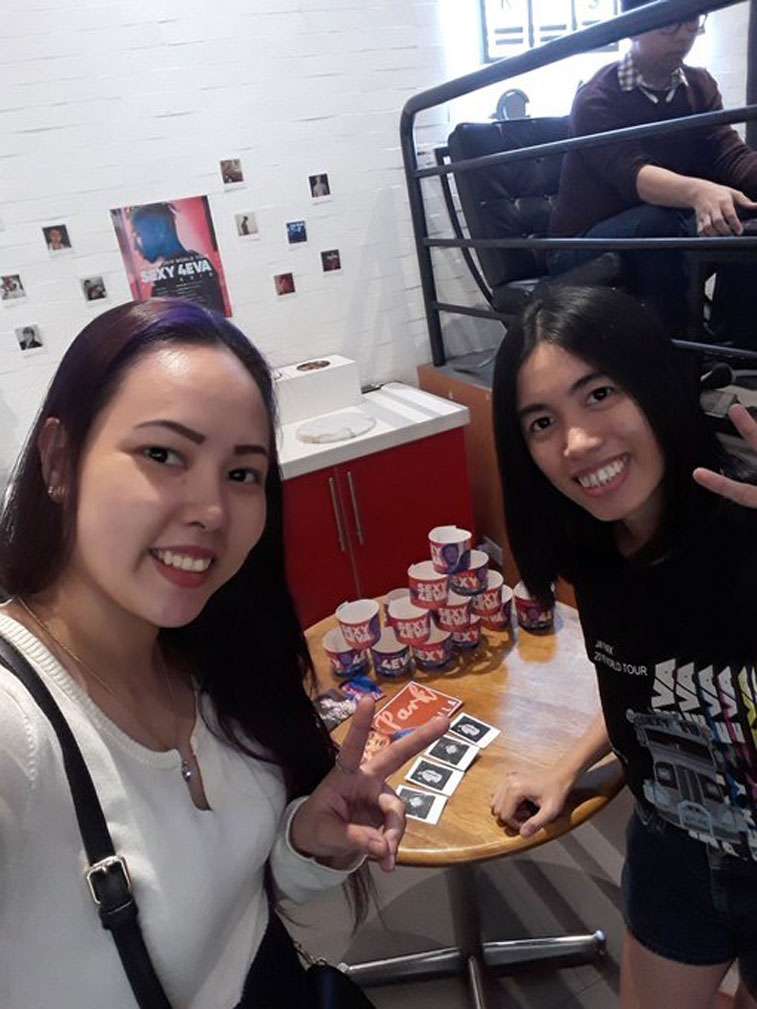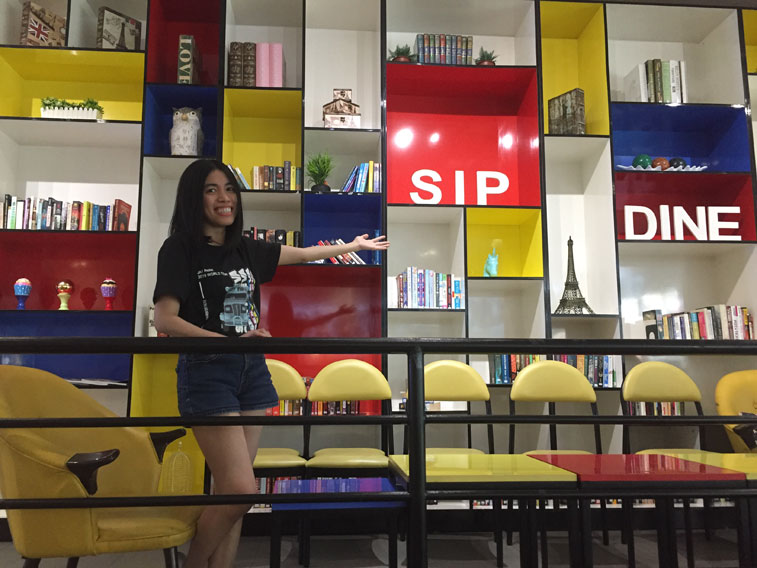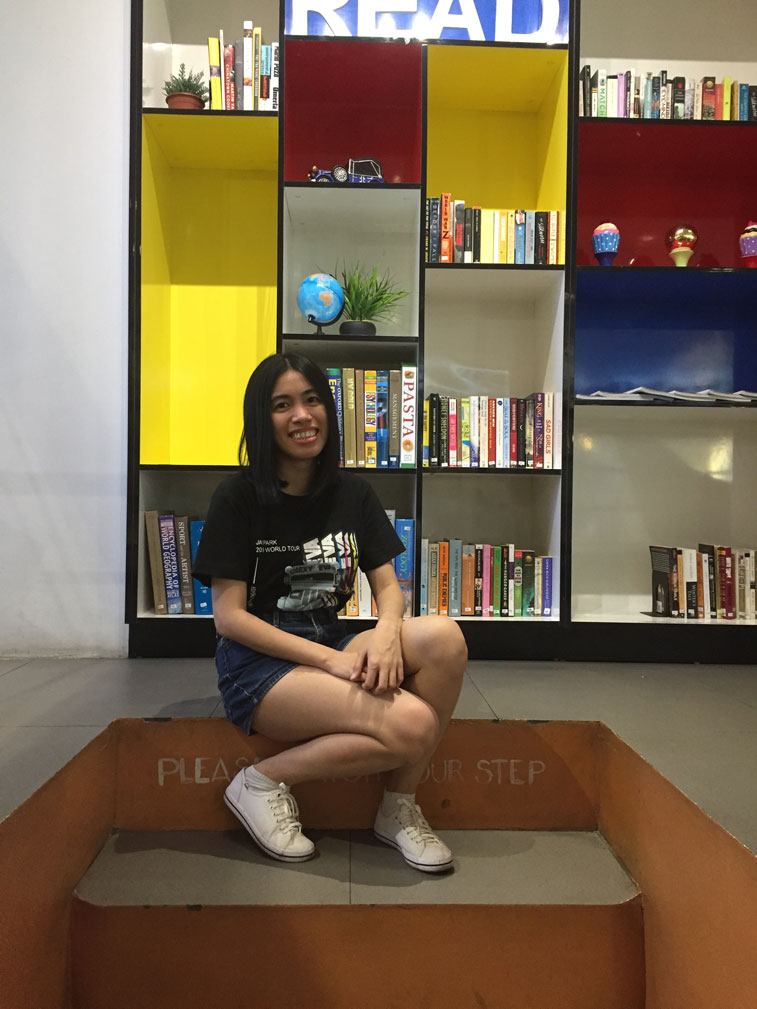 Jay Park Sexy4Eva Concert in Manila
We ran towards the entrance gate by time the clock strikes 6pm because we need to fall in line to get the best spot. While we were in line, we've decided to distribute Mahrii's extra Jay Park photocards to fellow JWalkerz. I got a few of them and our friends got the rest. Honest to goodness, I thought it was the last batch of photocards since it was handed out to us so what I did for everyone to get one was to pass it on to the person behind me and told her to "GET ONE AND PASS!" It was exactly the moment I ran out of photocards when Shawn asked me if I needed more and gave me a few stacks… When she was giving it to me, someone from the other line asked Shawn to give her some more. Shawn asked if she don't have one yet and the girl blurted out "We only have one, she (while pointing at me) told us to Get One and Pass." Shawn burst out laughing and jokingly tell me "Gago ka! Get one and pass ka pa, ginawa mong high school. 5 pieces per person tong photocard diba? ang dami pa kay Mahrii." I found myself laughing with her the moment I realized the stupidity I just did. It was so funny. HAHAHA
After that incident, it was time for me to head to the front desk to get my media pass and as I walk, I saw my mutuals waving at me so I said hi back smiling from ear to ear. Actually, I don't know why, but out of all the concert I've attended, this was the first time that my energy skyrocketed. Like I was so giddy excited the moment I stepped into Cubao. I felt like my energy was 500% that day that my friends can't even keep up with me. Lol! They even told me "Ate kumalma ka. Ako napapagod sayo eh. Ang taas ng energy mo ngayon. haha" But I can't stop… Not when it's #Sexy4Evatour…
The #Sexy4Eva Performance 
We entered the venue in high spirit but the moment I saw the stage and how near I am to it, I started crying. Everything felt so surreal and I just couldn't believe I was really at Jay Park's concert! Like dude! I've waited 10 years for this… uwu I can't count how many times I cried but I know it was a lot of times that those members of the media and my mutuals started hugging me to calm me down. It was a big check from my bucket list. <3
The concert started with DJ Wegun hyping up the crowd with AOMG beats such as We Are, TMI, Hangang, Comfortable and Simon Dominic. I love how everyone automatically sings on every songs. It's like telling everyone there that Dude I know these songs by heart. We were truly an AOMG fan! Omigosh!
I truly FORGET ABOUT TOMORROW the moment Jay Park walked to the stage and performed it. My brain signals me to "feel-good" the moment Jay sang SOJU and KTOWN, oh! I'm so drunk inside. My emotion was on high that all I know was that I'm having a great time and I'm dancing to Jay Park's songs: ME LIKE YUH, SOLO, IFFY, V, ALL I WANNA DO, YACHT, KNOW YOUR NAME, and WORLDWIDE.
My heart melts when he sang JOAH, DRIVE, and MY LAST. Those were my ultimate favorite Jay Park songs. Like siguro if a guy would serenade me with those songs, I would fall for it. Kidding! Haha
A galaxy light doesn't only happen in a Kpop concert, JWalkerz made sure to also give Jay Park one. We opened our phone flashlight emanating the colors of the Philippine Flag – Blue, Red, and Yellow as he sang DANK. The color I got was red.  The combination was really beautiful. Jay Park loved it that he even asked us to open it for his #SEXY4EVA song.
The heat I've felt since the beginning of the concert intensified when Jay Park took off his clothes as he danced to MOMMAE. Like, he's twerking so good and he's so healthy too! Lol I've seen this so many times on youtube and television but it's really different when you see it live and hear him say "Manila You're so Sexy" sexily. It was hot that my brain goes haywire. I could short circuit anytime. haha
I get so giddy too when Haon, a South Korean rapper under H1ghr Music and High School rapper 2 winner went to the stage and started rapping to BARCODE, BWA+DNA and WATER. Oh! I am in for a H1GHR x AOMG party. He's cute too. He's like a cuddly teddy bear when he smiles. <3
Also, I was one of those JWalkerz who shouted "Noooo!" and "Encore! Encore" when Jay Park told us that it was his last song already. But of course, I know that there will still be an encore. It's just that I don't want it to end.
On Jay Park's encore, he asked everyone from the second floor to go down to the VIP and Premium section because he wants to see all JWalkerz up close. I ran as fast as I could to go in front and my mutual pulled me beside her so we got a great spot when everyone moved. I was touched when he did this. I felt really special because he truly cares for us. He was the first artist who did that. uwu
I also felt his sincerity when he said "It's not like a fully crowded but you sound like a fully crowded." He also shared "I want to tell you guys something, you know the show almost didn't happen but we made sure we did everything in our power to make it happen so I can see you all and I'm glad I did".
I'm soo glad you did too because this #SEXY4EVA concert was what will make my 2019 happy. 🙂
I think my body has given all its energy because I was able to party until the end with ALL DAY (FLEX), AIN'T NO PARTY LIKE AOMG PARTY, WHO YOU, and NOTHING ON YOU. Add to that, I saw Jay Park and Haon dance in front of me. Like I am in front of the stage. What an encore! What a great way to fulfill one of my concert dreams.
One thing was for sure, as I go out of the Kia Theatre, my love for him grows stronger because he's not just an artist or a CEO, but he was someone who truly cares. And with that I will always support him whether it be music or something else.
Jay Park #Sexy4Eva Tour in Manila was presented by AOMG and Onion Production.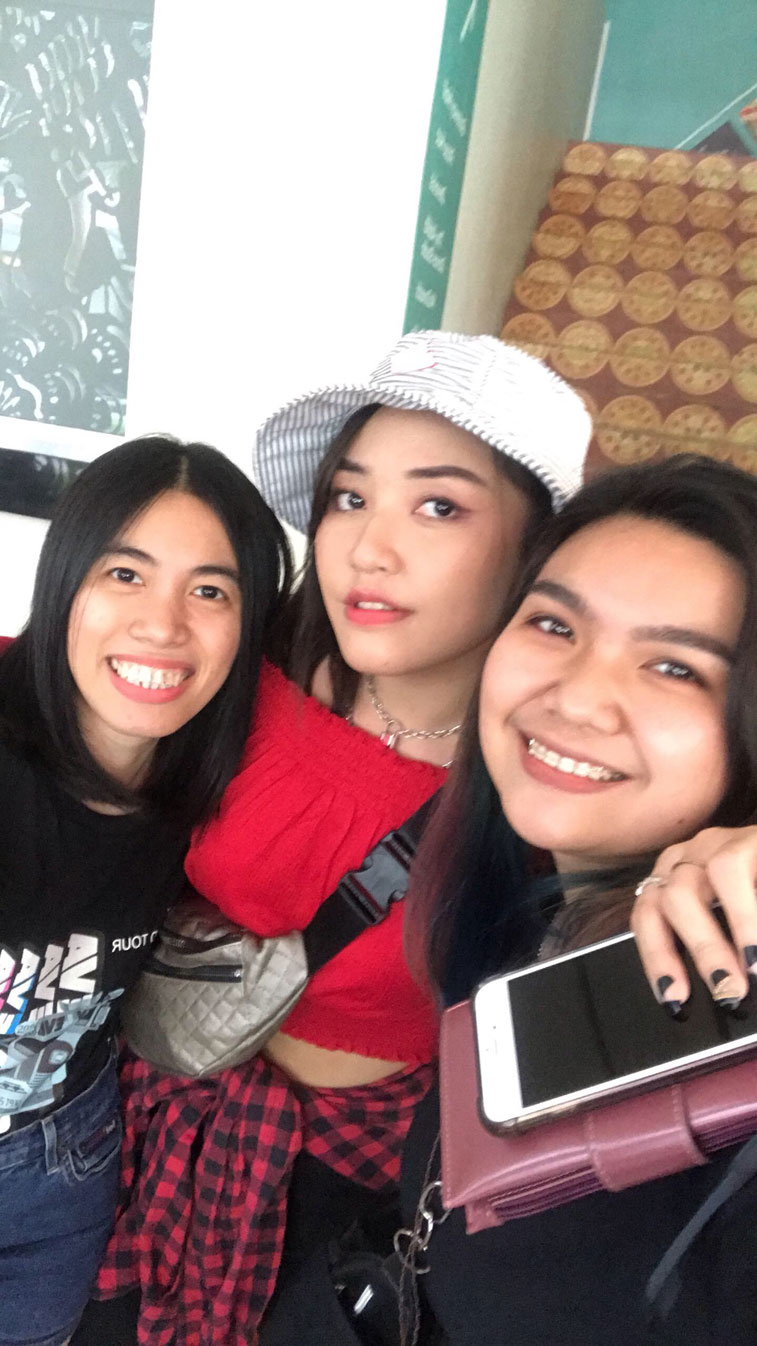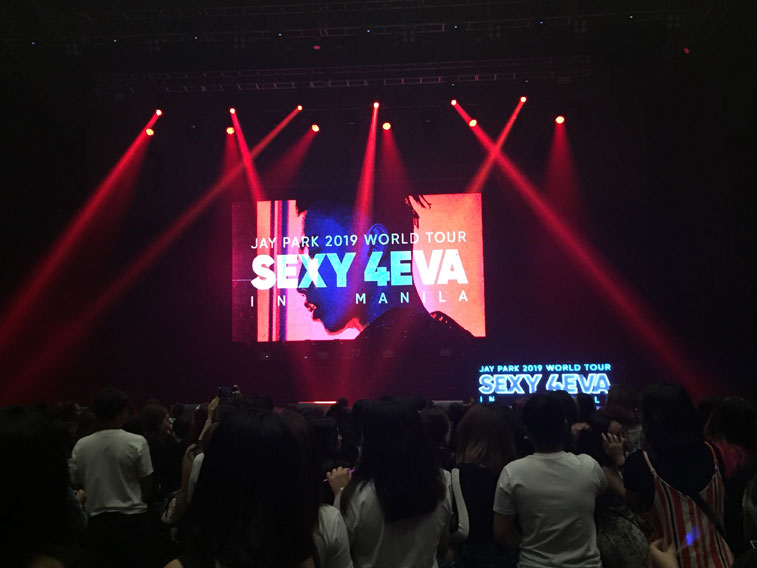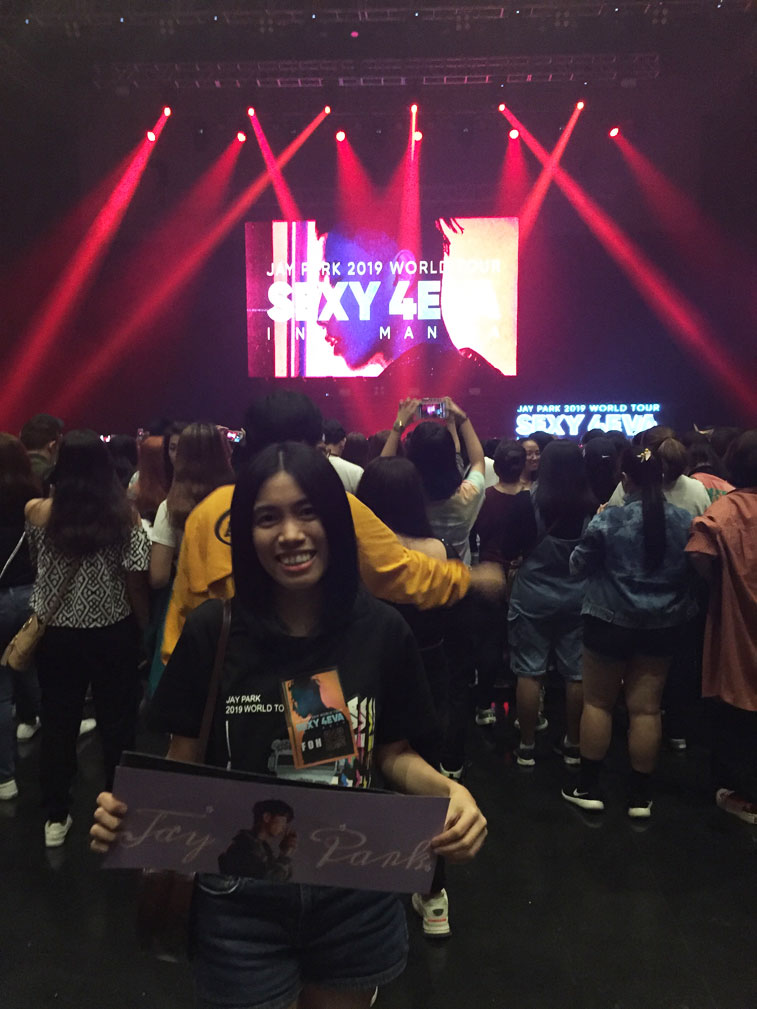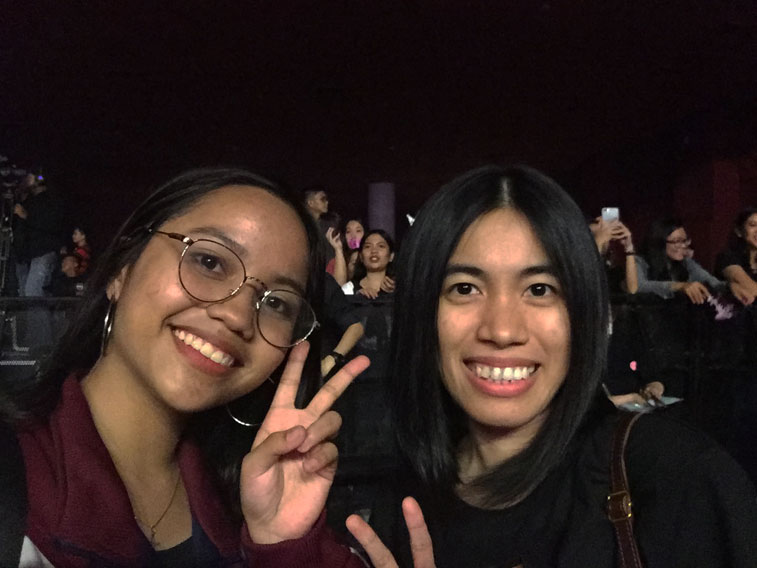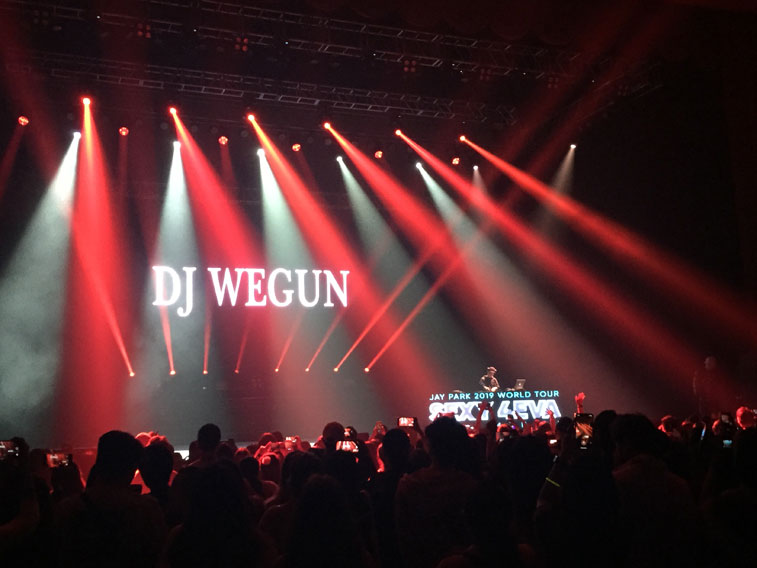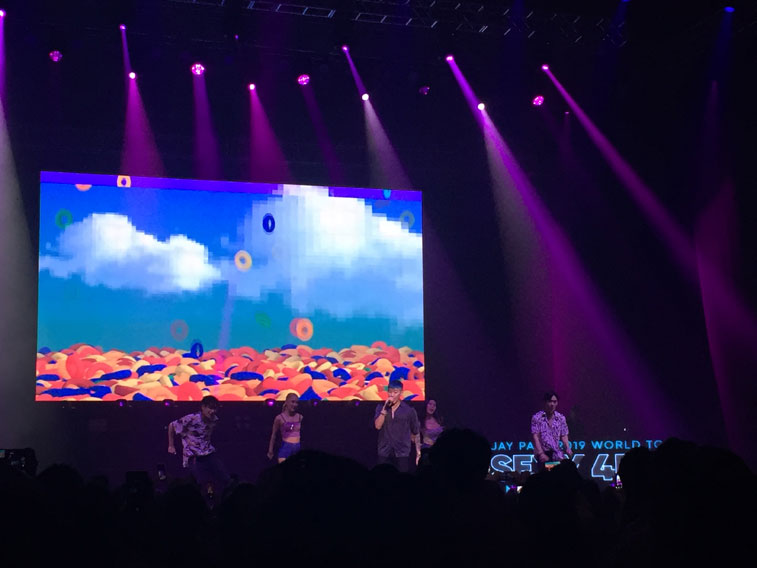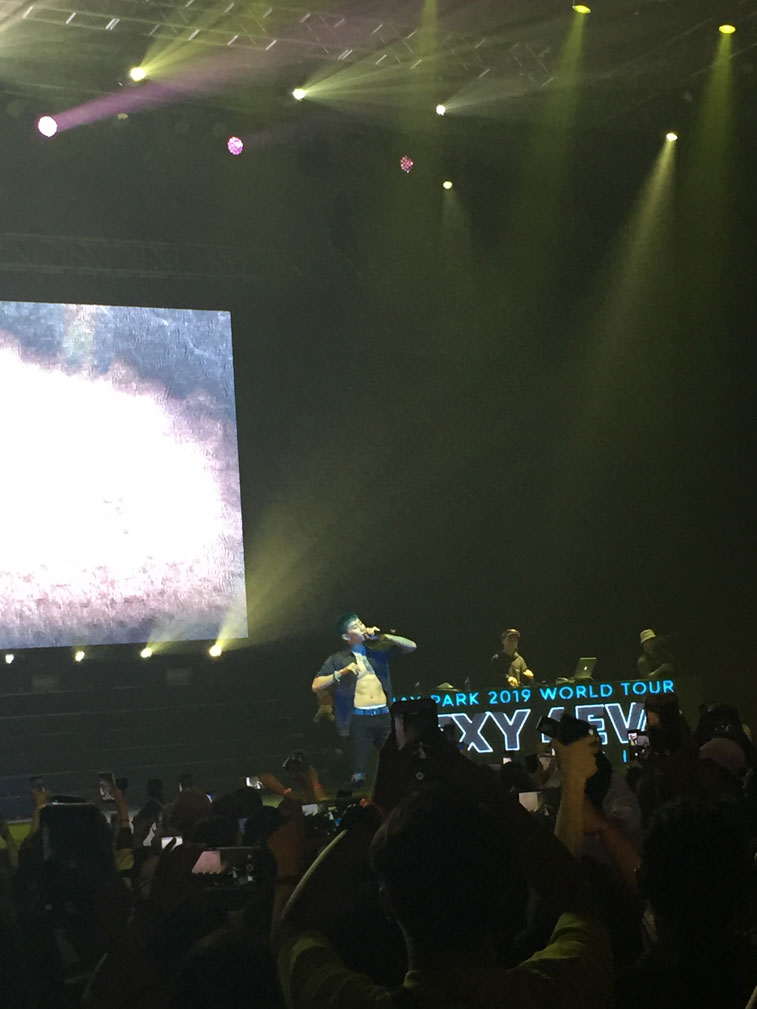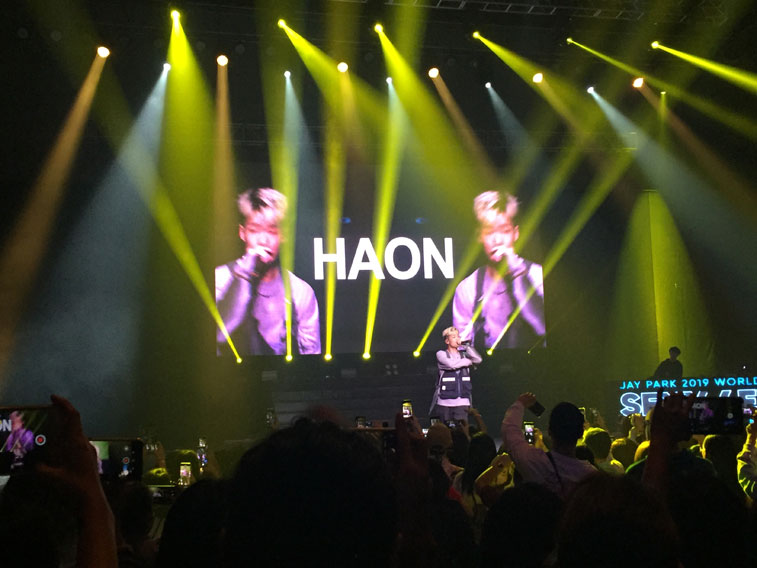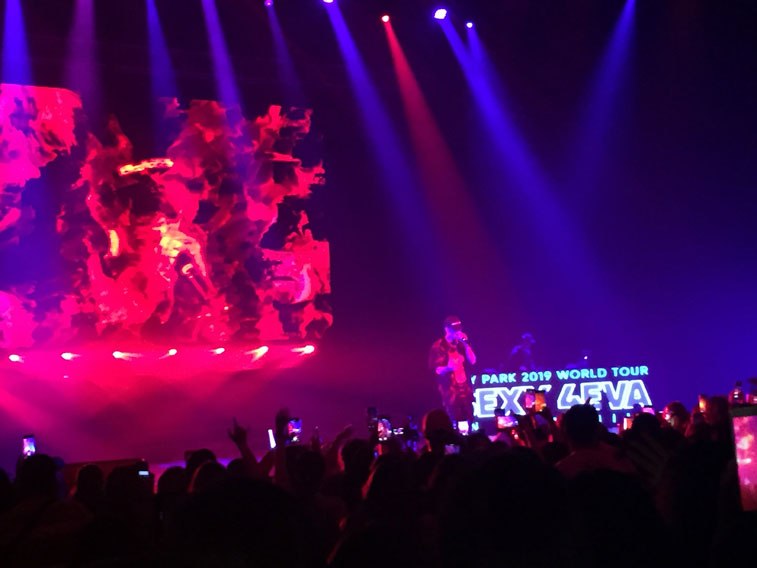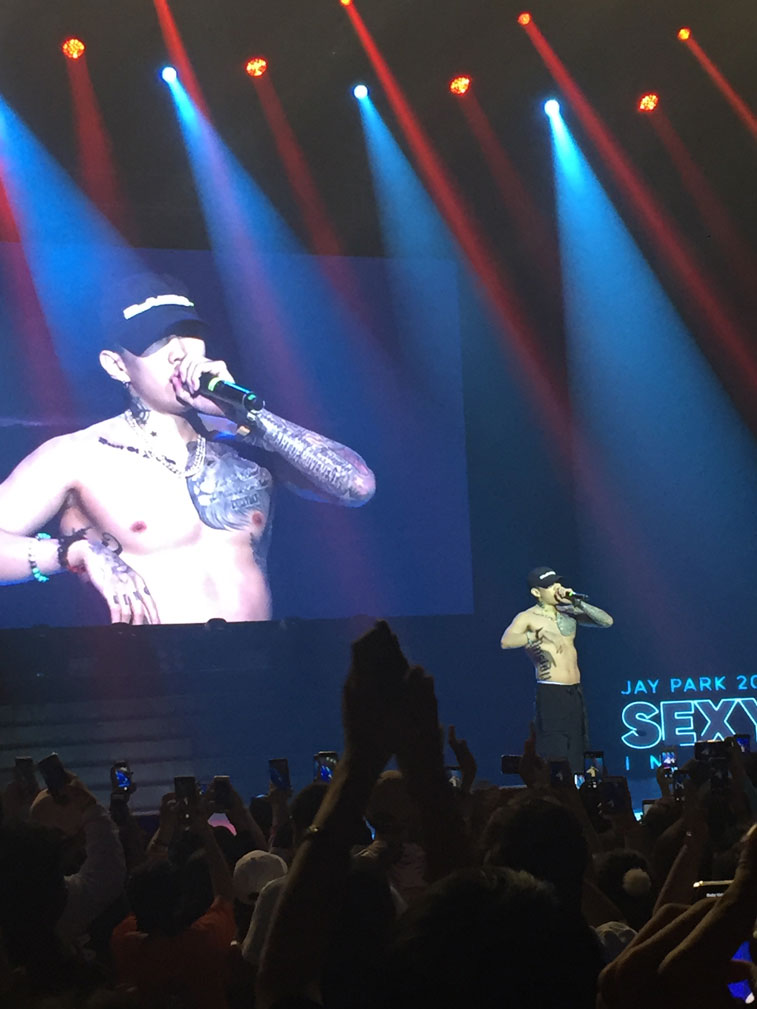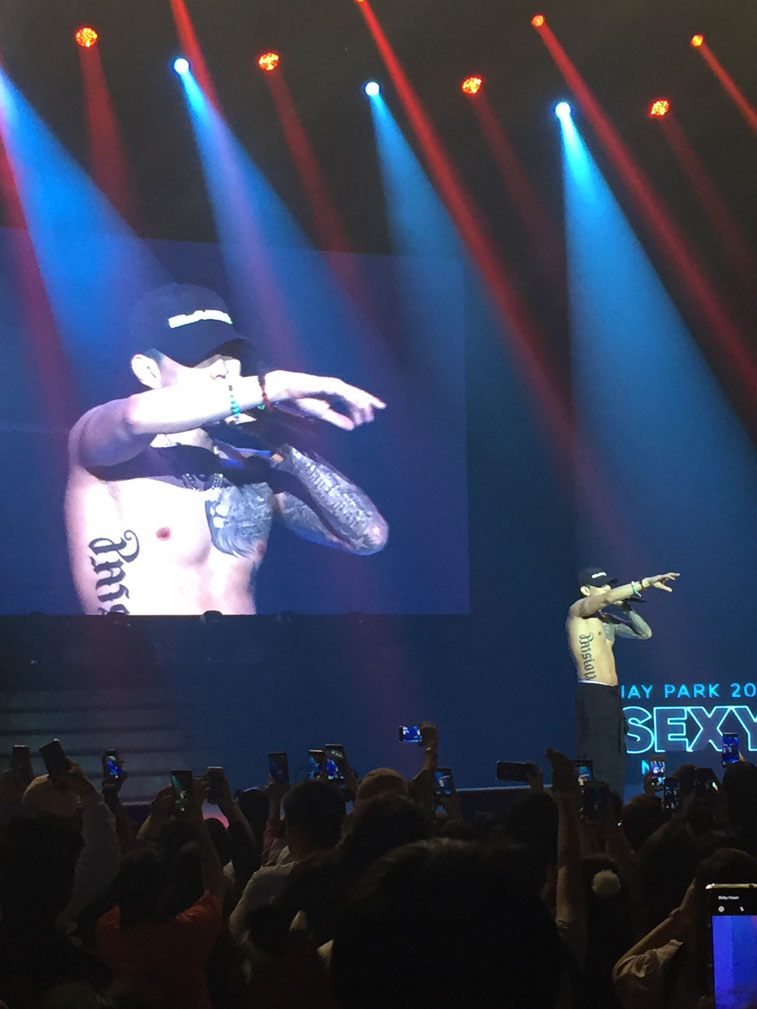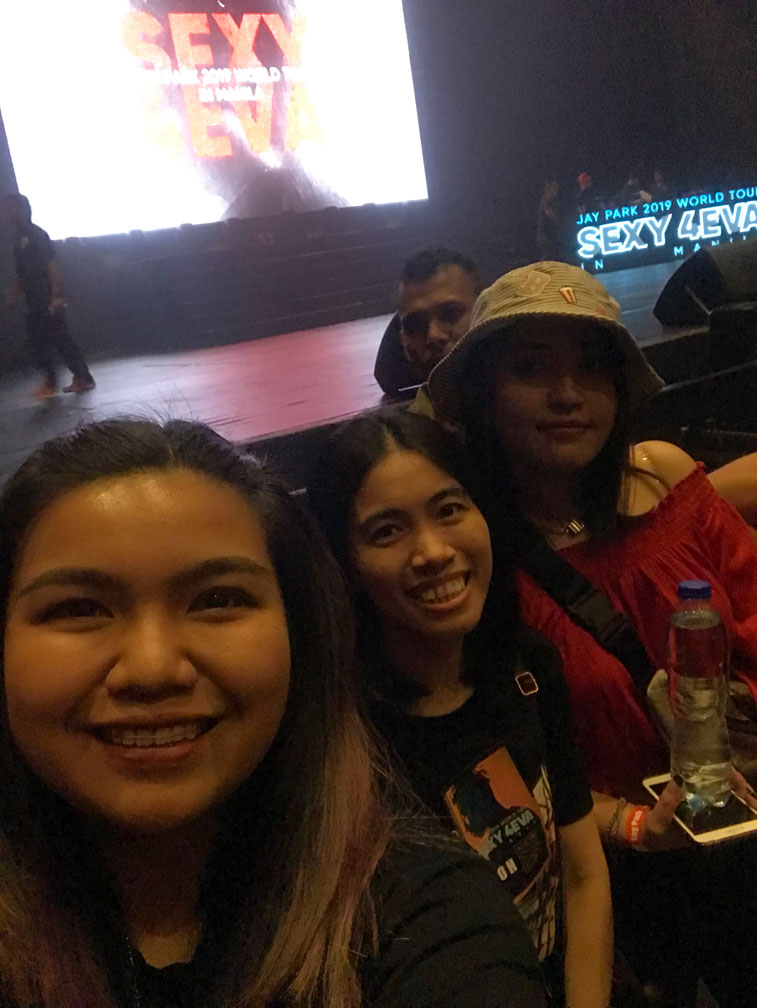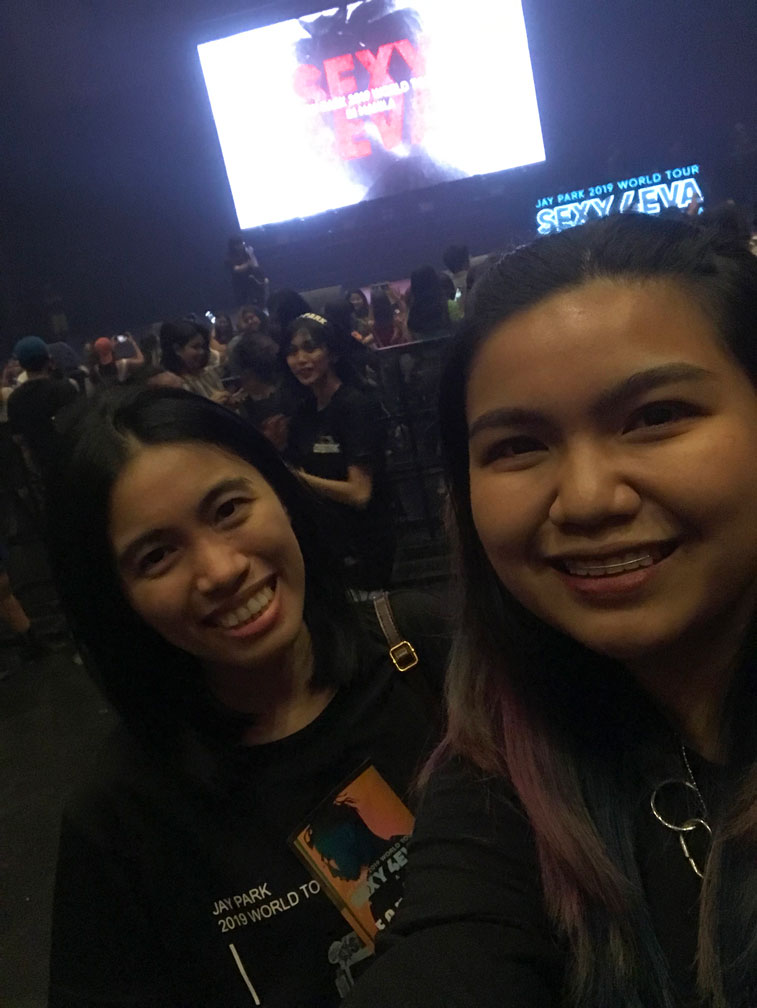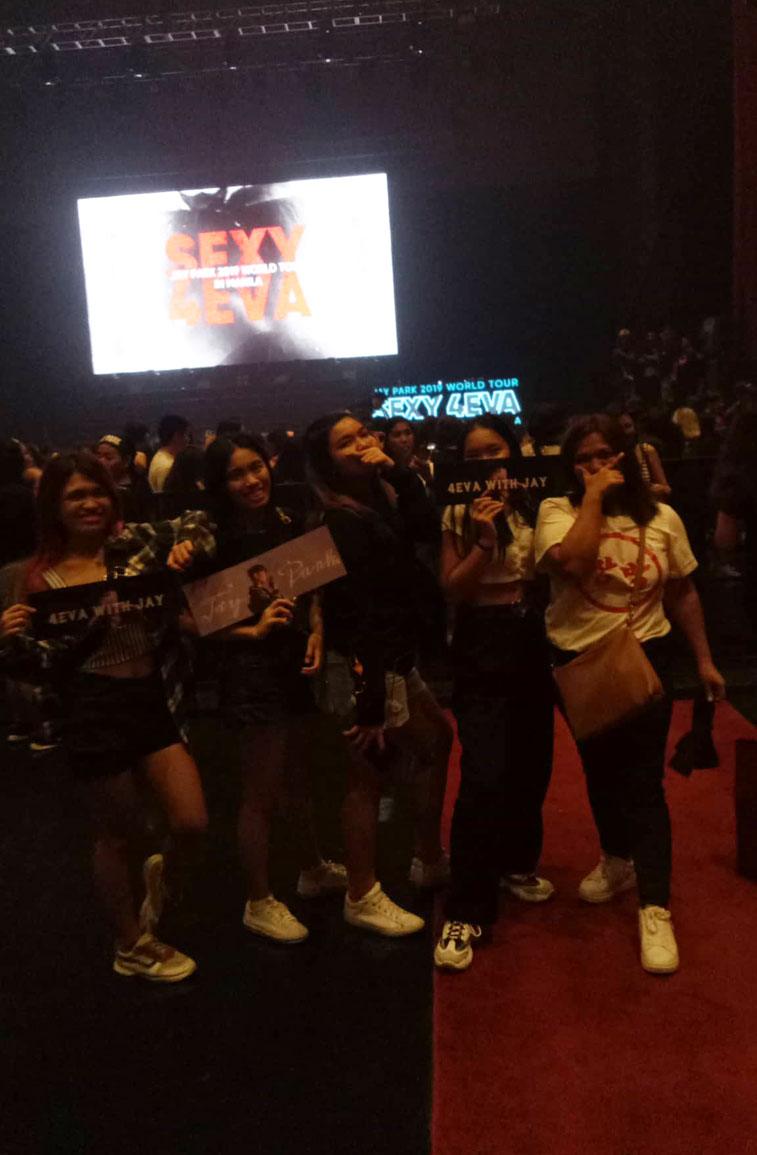 Photo Credits: Karen, Mahrii, Tam, and Mama Tey