Today is my birthday and I'm so happy to have celebrated it with the people I love the most – my parents! 🙂
Also, because it's my birthday, I conducted a giveaway for my blog readers and sns followers. It is in collaboration with our online shop @KOOMIPH! The mechanics are simple "send me birthday messages.".:) I always feel happy when people send me birthday messages because it's very rare to happen. I mean, I also appreciate simple "Happy Birthday" greetings. It's just that I feel extra special when people took time to compose a message. Hehe I don't have siblings or friends who does that on my birthdays. I kind of envy others. But it's okay as long as they remembered and greeted me on my birthday!
BIRTHDAY CELEBRATION AT MANAM RESTAURANT
For this year, we went to Manam Restaurant to celebrate my birthday. I heard a lot of good reviews from my blogger and vlogger friends about this restaurant so I gave it a try! It's also a plus that it's a Filipino restaurant as my parents love Filipino foods.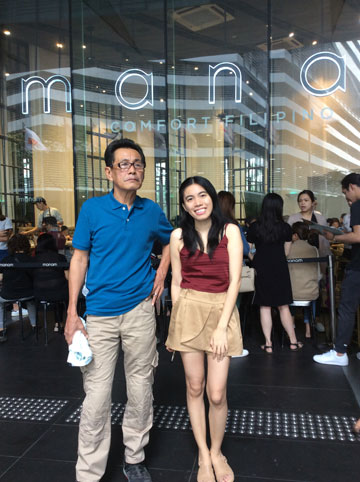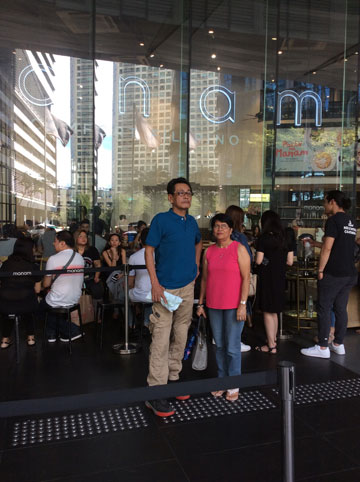 Manam staffs are really friendly and accommodating. They are all smiling the moment we entered the restaurant. I also told them that it's my birthday today and they gave me a good seat inside. They also assist us with our request like we are the most important guest that time. Their customer service is 5 star!!! 🙂
We ordered the monster palabok (noodles for long life 😉 ), house crispy sisig,  crispy pork belly-licious kawali, sinigang na beef short-rib & watermelon, sinigang na prawns sa green mango, rice, iced tea, and turon of mango and kesong puti with ice cream for dessert. The food is soo good but my personal favorites are turon and sinigang na prawns. 🙂 My dad really liked the beef short-rib, and my mom liked the sisig. 🙂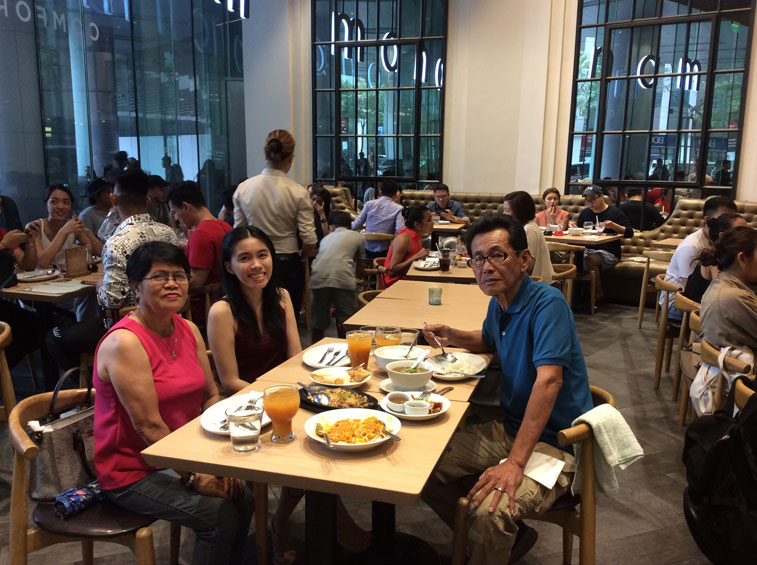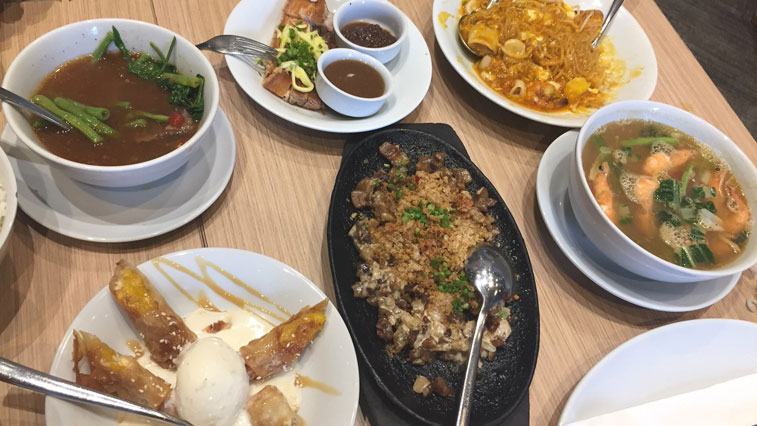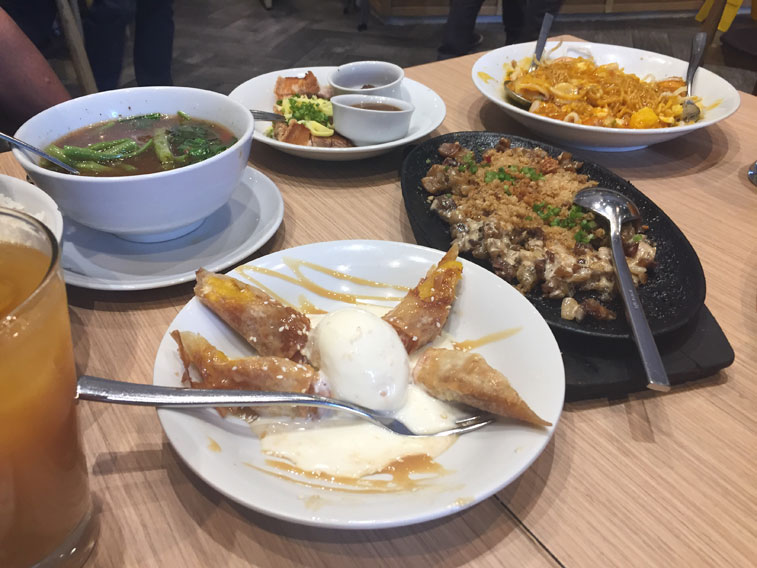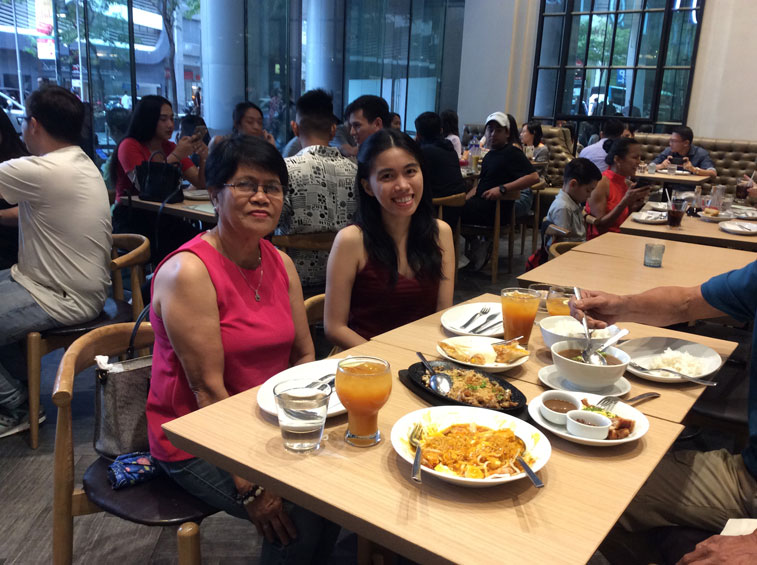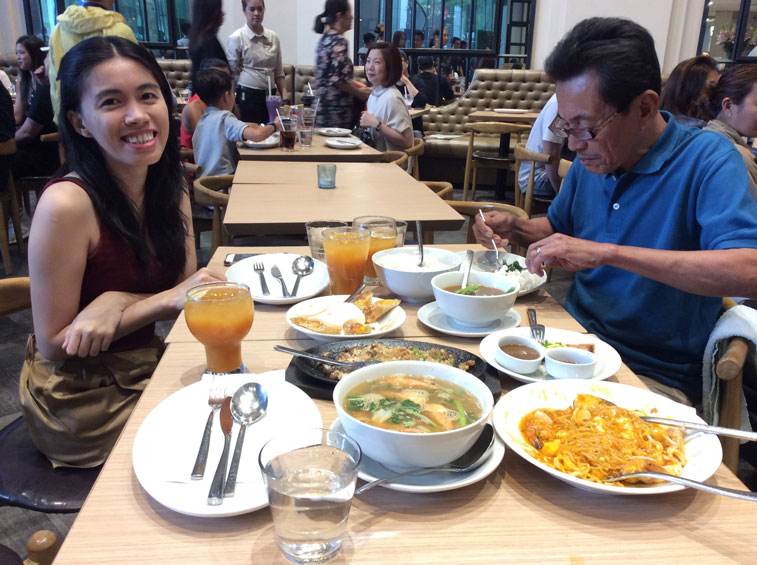 The food and the customer service Manam gave us is worth every cent we've spent! It really is as what my friends told me. You must try it out! 🙂
After we ate, we head to SM Aura to visit the chapel. It's the nearest chapel we knew that is open today so we visited it and offered our thanks for another year! It's our tradition to visit a chapel or church when it's our birthday! Do you guys do that too?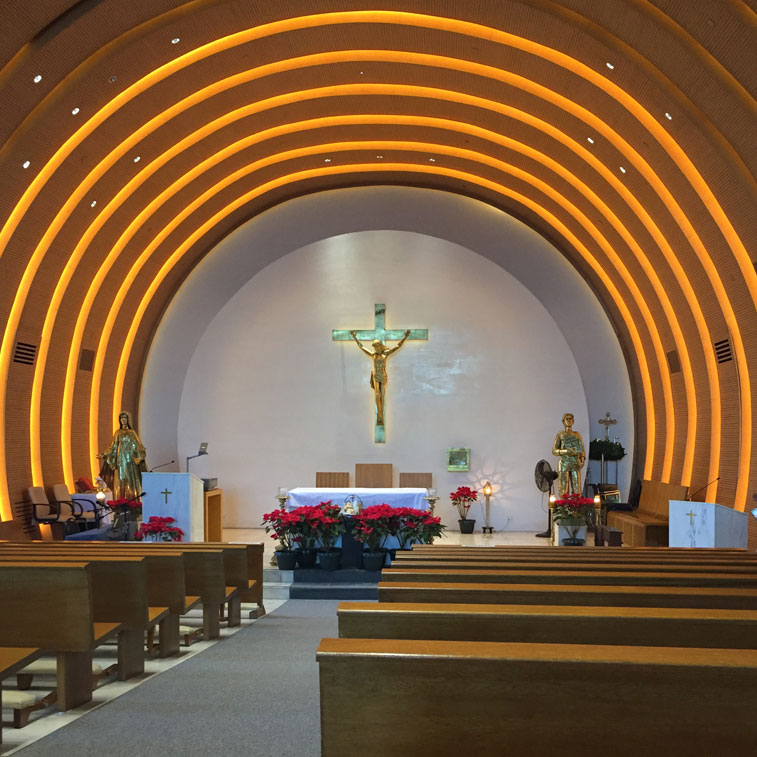 I bought a birthday gift for myself and some necessities, then we went home. 🙂 You know, I had this weird practice? Or I don't know how to term it but I always have to have a cake on my birthday! Like I love how I make wish and blow candles. I feel like my birthday won't be complete without cake. It doesn't matter whether it be small or big. I just have to have a cake! Haha