So Friday was our last day in Korea!!! We had a very enjoyable and relaxing day!!! 🙂
We went to Petite France and Nami Island on our own. We didn't get the package tour for this as we don't want to follow the hour limits. We wanted to enjoy on our own since we know how beautiful those places were. We also don't have to worry of the transportation because it's easy to go there, we can ride both the subway and the bus!
Both Petite France and Nami Island were located outside Seoul so we got up and prepared early to ensure that we have enough time for both. We first took the subway from Hoehyeon Station (the station where our hotel was) to Myeongdong Station then from there we followed this route from Leitbloomer.
From Myeongdong Station, we took line 4 (the blue train) heading to Chungmoro or Dongdaemun History & Culture Park.
Get off at Dongdaemun History & Culture Park Station.  We're going to transfer lines here.
Took the green line (aka line #2) heading to Sindang or Wangsimni stations.
Get off at Wangsimni Station.
From Wangsimni station, we transfered to the Jungang line (the teal blue colored line) and head towards Cheongnyangni to get to Mangu station.
 Upon arrival at Mangu Station, you should change train line to the Gyoengchun Line to go to Gapyeong Station. (Do take note that regular trains run on the same train station as that of KTX train, so do not be confused. You just have to wait for the regular train. KTX train was a bit pricey than the regular train).
From Gapyeong Station,  we took the Gapyeong City Tour Bus which was very efficient option if you want to visit the major tourist attractions around the city for only ₩6000. Gapyeong Tourist Bus Route includes Ehwawon Camping Site, Gapyeong Rail Bike, Nami Island, Petite France and Garden of the Morning Calm. The loading and offloading area of the tour bus is just in front of the Tourist Information Office which you will easily see upon exiting Gapyeong Station.
Many tourists dropped off to Nami Island so we've decided to go to Petite France first to avoid the crowd. Yes, you can choose where you want to go first. They say this arrangement works : Garden of the Morning Calm, Petite France, then Nami Island but it was still up to you.
Suggestions: If you are travelling with kid, grandparents, and parents. I highly recommend for you to book this package from Klook. This will save them from the long walk and train transfers. 
Petite France
We paid 10,000 won as entrance to Petite France. Petite France was a French cultural village set in the Korean countryside! It serves as both a French cultural village and a youth training facility (Goseong Youth Training Center).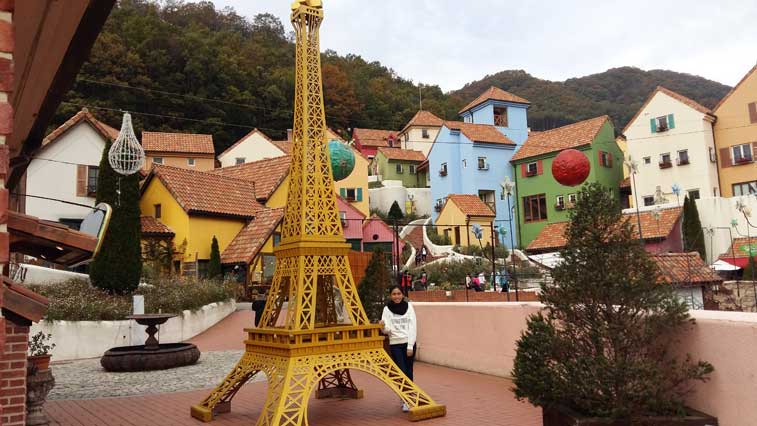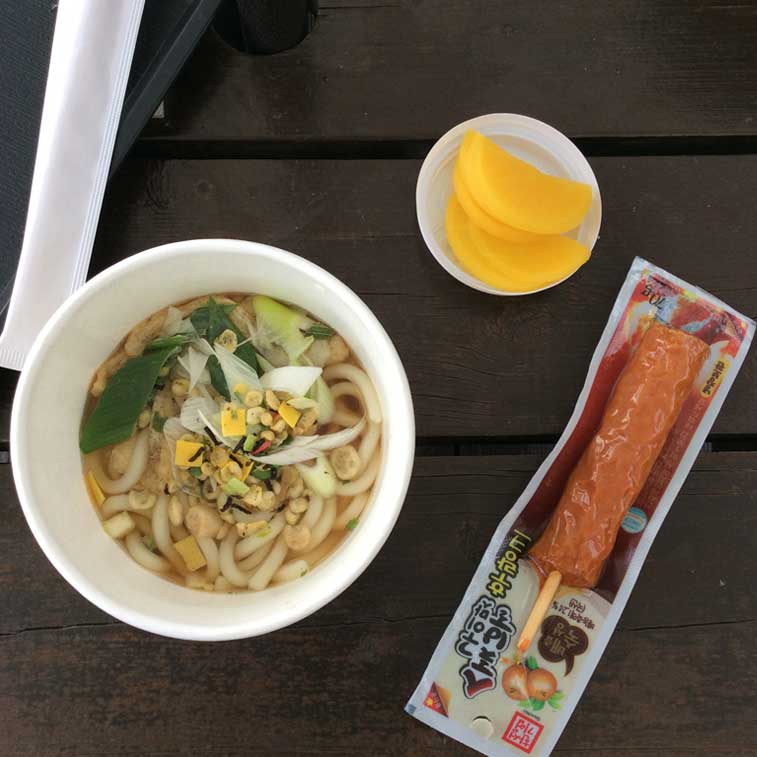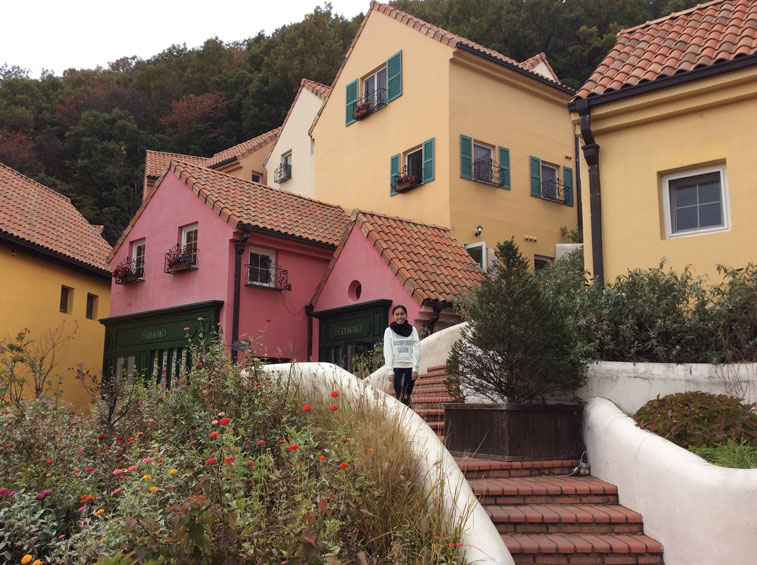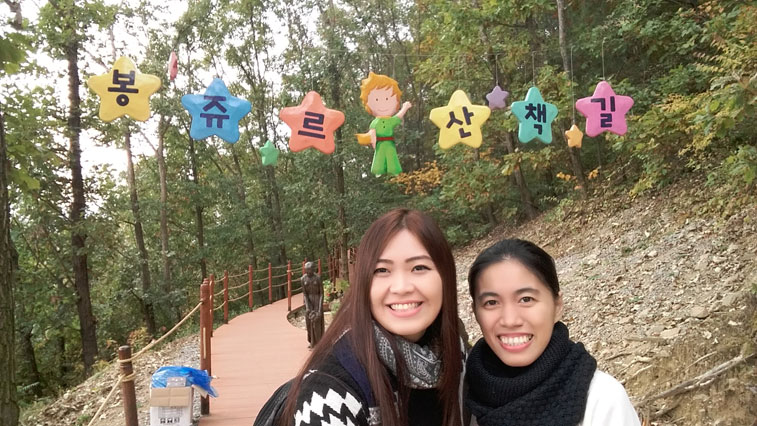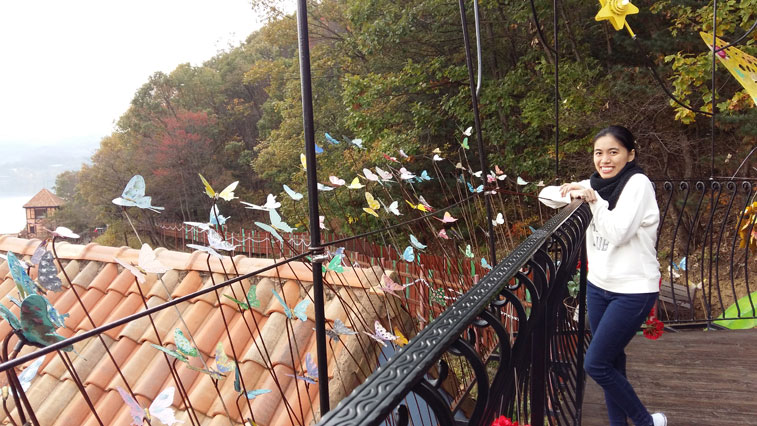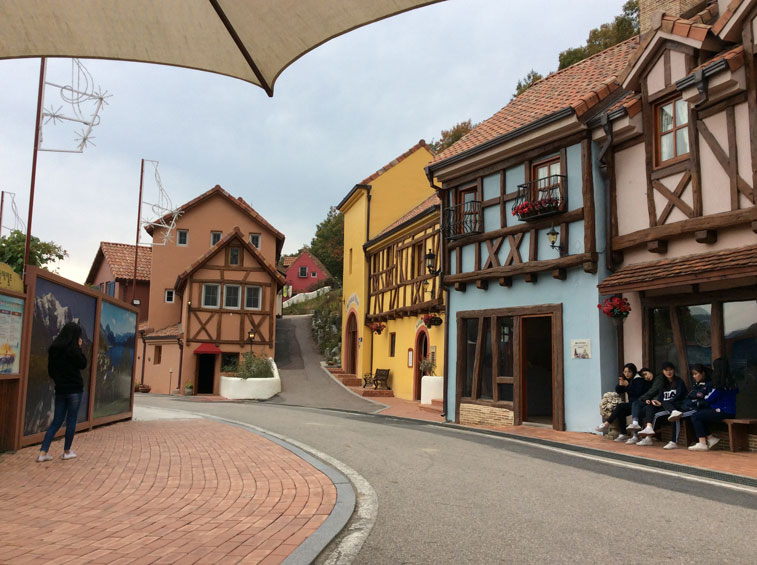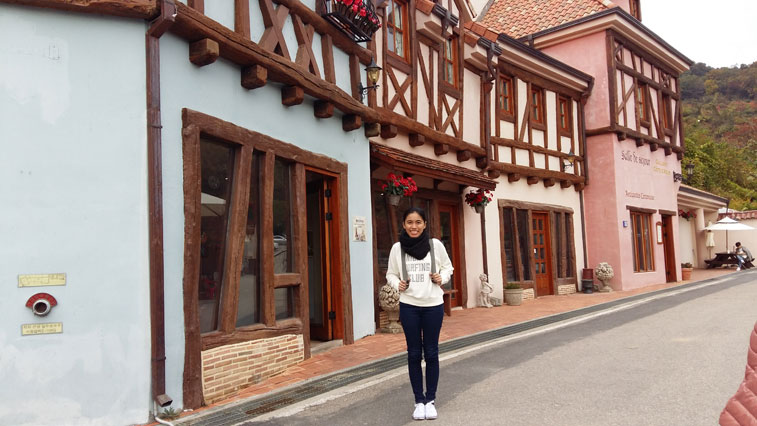 Nami Island
From Petite France, we rode on a bus going to Nami Island. The bus was already free since we already paid for it when we got to Gapyeong Station. Then from Nami, we paid the entrance and boat for 13000 won.
Note: If you were an adventurous person, you can take the zip line instead of a boat!
Nami Island was famous for its beautiful tree lined roads. It's really beautiful that you can fall in love with it. I really love nature so this was <3 for me!!! In fact, many famous Korean Drama filmed here such as: "Winter Sonata (2003)," Film "Wanderer in Winter (1986)," etc.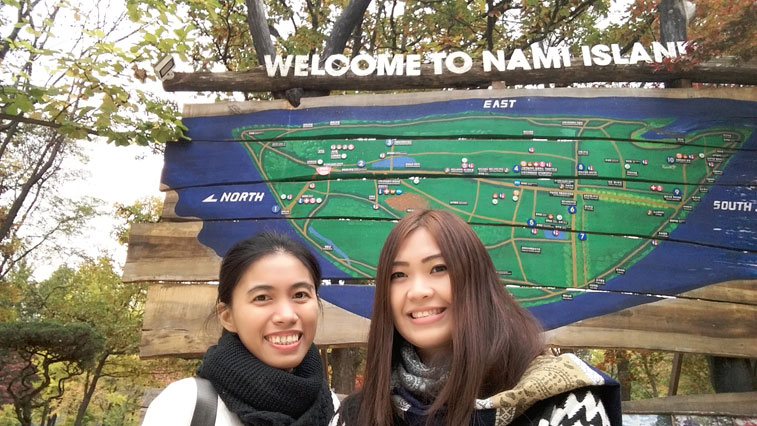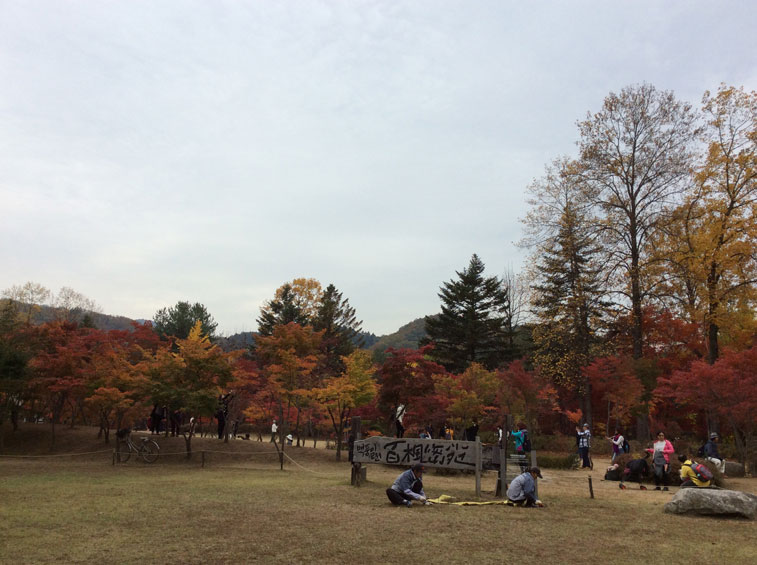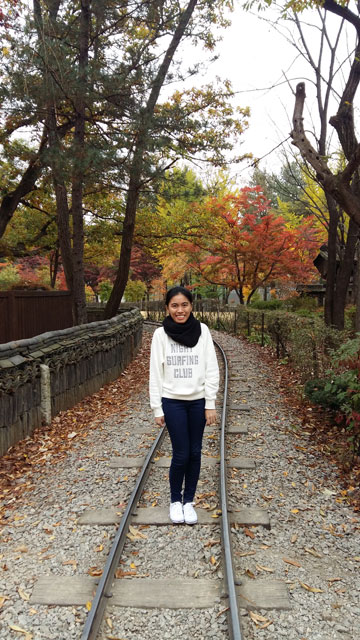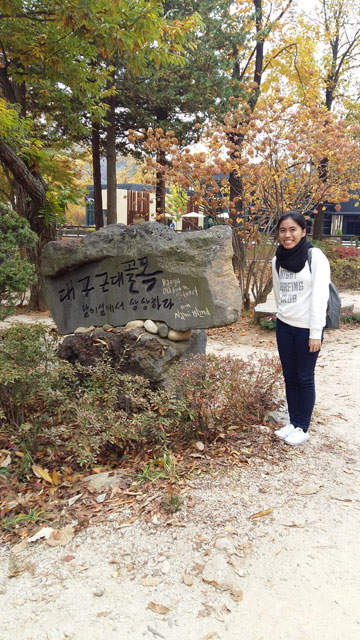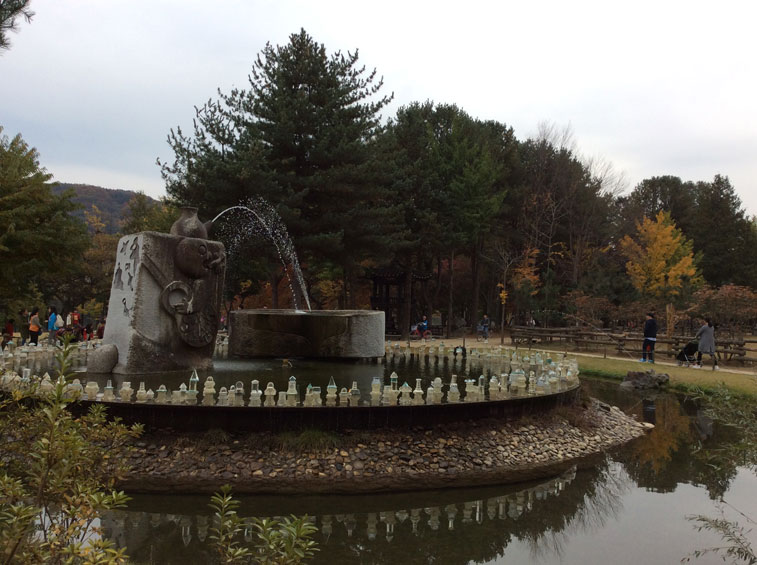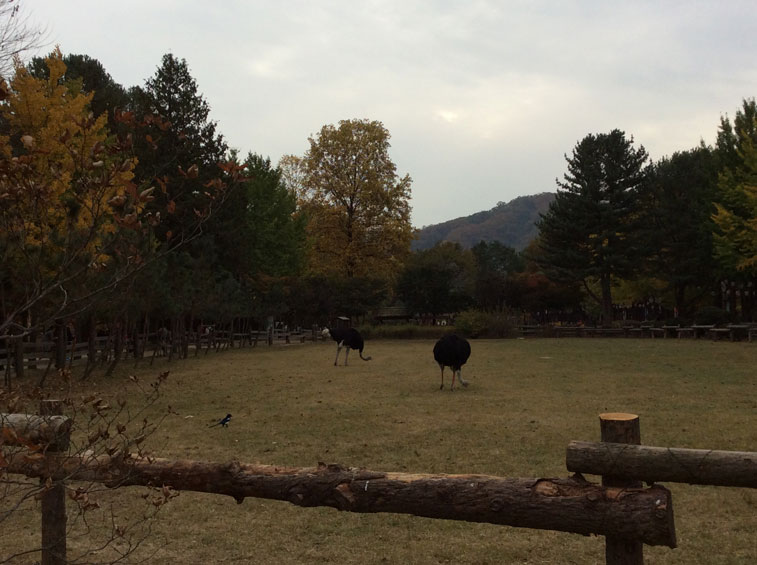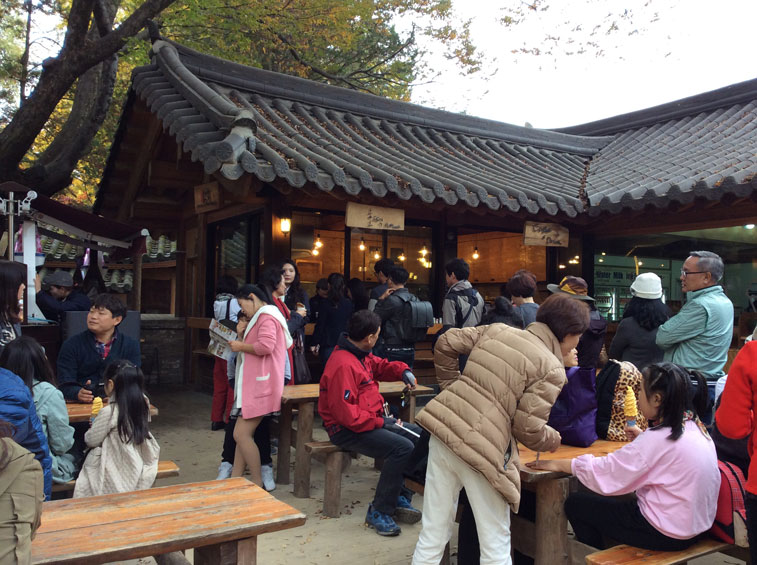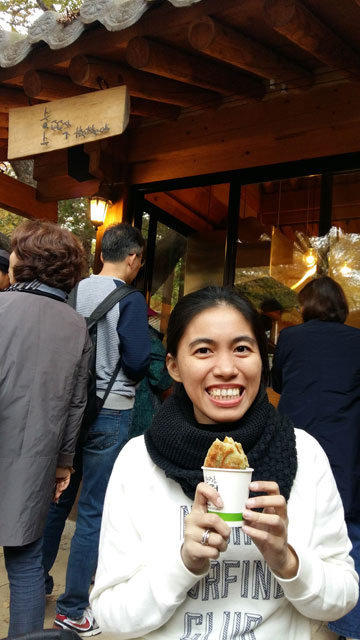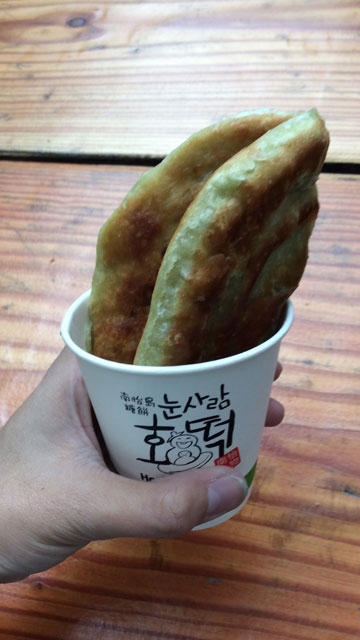 We went to a souvenir shop and bought some t-shirts as souvenir right after we've finished our food. It was too early yet to come go back in Seoul so we've decided to get to the famous tree lined roads. It's quite almost close to sunset so there were only a few people left in the island. It's good because we can enjoy taking pictures with the trees everywhere.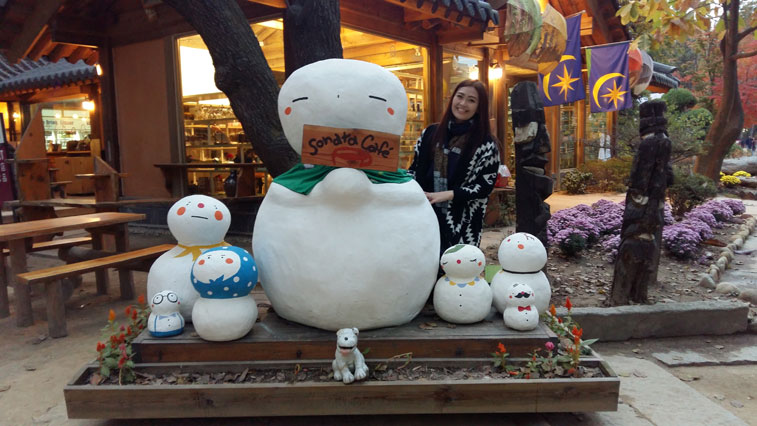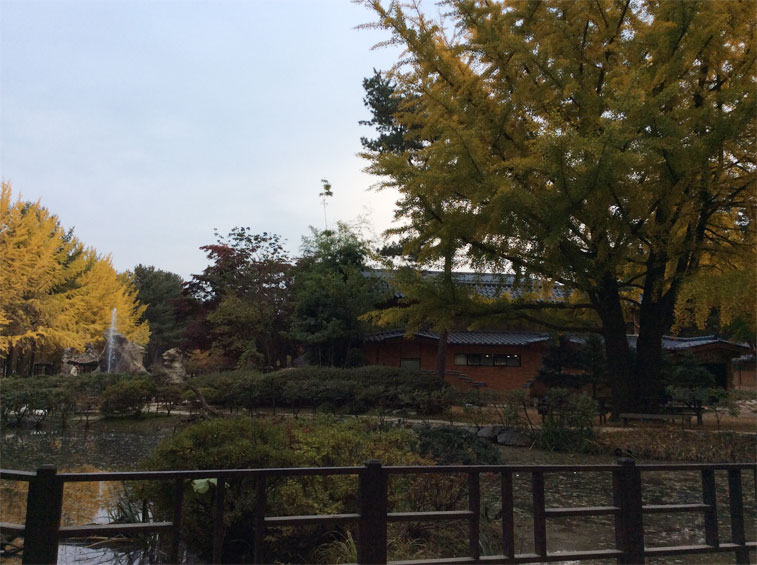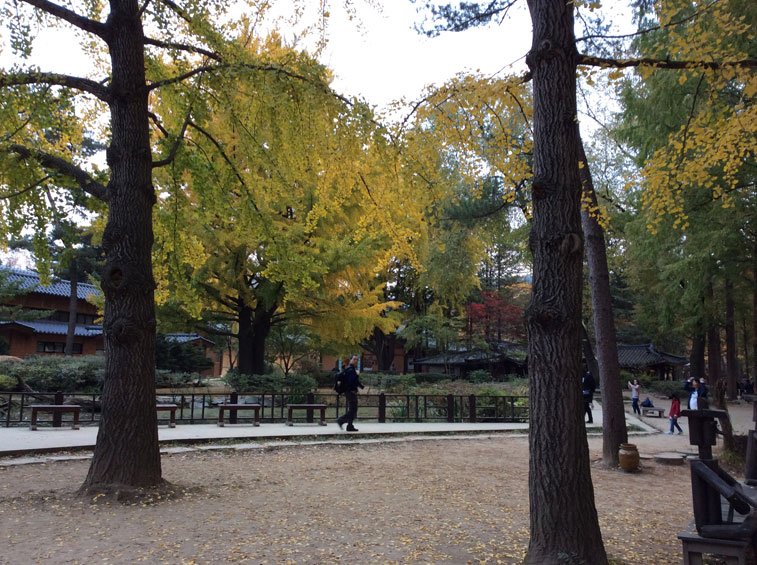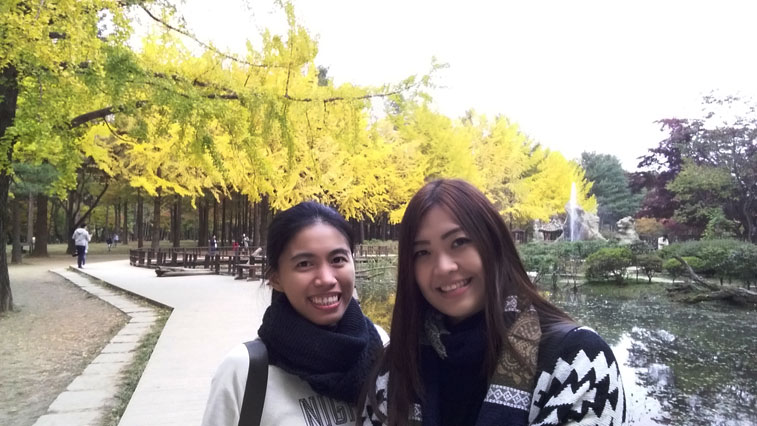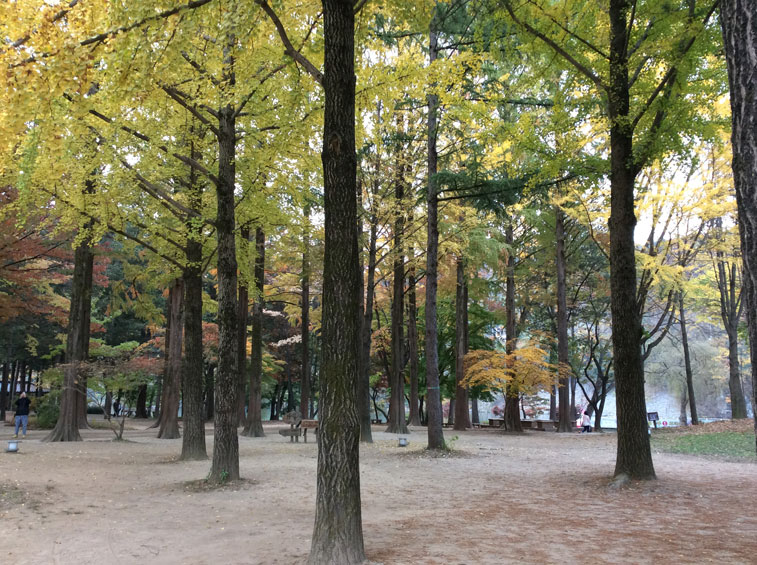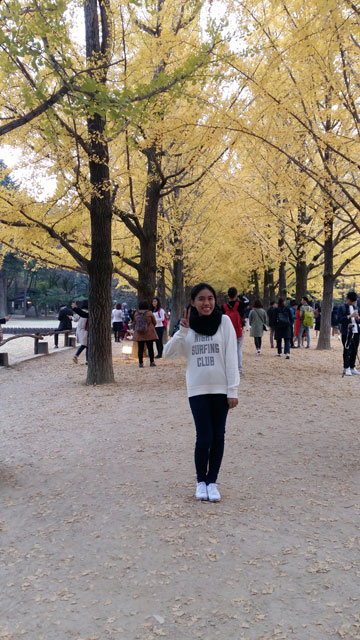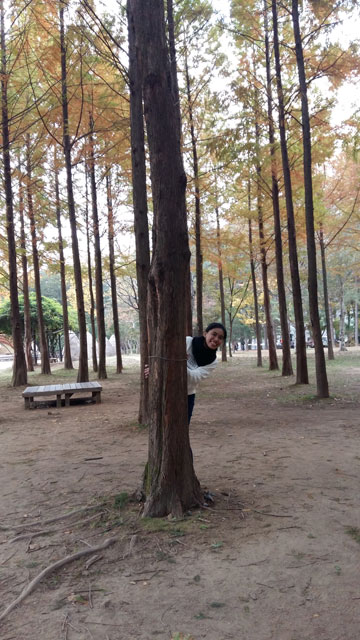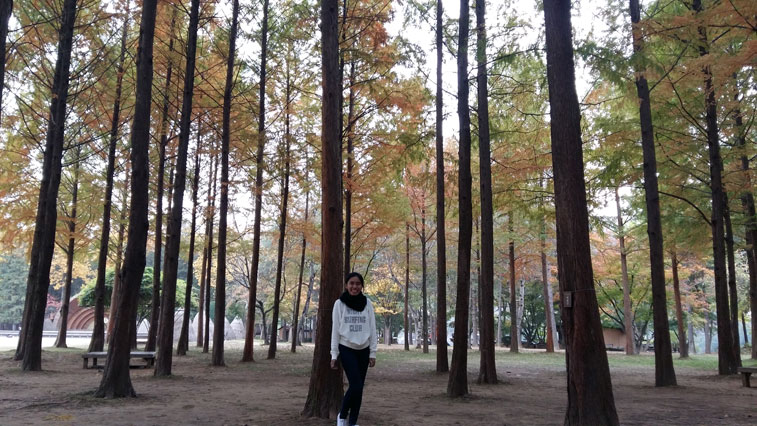 It was already evening when we went back to our hotel. As most tourist experienced, we also have our own "why did we do that?" moments… So, we took a different bus going back to Gapyeong station. We know that we just needed to wait the bus at the bus station but when I was being rushed and reminded by time. I can't think straight! So, when the locals whose also waiting in line said that the bus from the opposite side was going to Gapyeong station, I pulled ate Paola and followed them. I understand Korean words because I studied the language.
We were actually in panic, as we don't know where we were and the time was ticking. We were rushing back because we still had to pack our bags for our flight and do our own despidida party. We were afraid! Ate Pao said, I shouldn't panic and suggested for me to just know where we were and if the bus was really going to Gapyeong station. So, I stepped up and asked the local if the bus will stop at Gapyeong station. The local said yes, it will pass the station. We breathe deeply in relief.
The next thing we knew we were already in Gapyeong station and we were going back to our hotel! Yey!
Lesson learned: Just wait at the right bus station! 🙂
Our stay in Nami Island was short but I would definitely come back there and enjoy other activities.
Despidida Party
We've arrived at the hotel happily! 🙂 We rested for a while before finally ordering chicken. We were supposed to buy Gamaro Chicken, it's my favorite chicken shop in Korea. Unfortunately, they don't do delivery on our area that time so we've just bought from the one's near the hotel.
Then, we bought a cake at CU (it's like 7eleven in Korea). The cashier at CU that time were so handsome, that we got so dumbfounded. He's actually staring at us weirdly because we don't move, so I broke the ice and asked him if they sell BTS T-money card? It was obvious that the T-money card was BTOB but I need to save ourselves! Haha
Right after we placed our chicken at our hotel room. We saw a coke commercial of Park Bogum, and remembered that we didn't buy a drink. So we went back to CU *Yes! Hurray!* and bought a coke. We saw him again! Haha
We were laughing our ass off as we walk to our hotel because of what we did and how stupid it was! Haha
Then, we started the party! We ate the chicken and the cake; and drank the coke as we relax! 🙂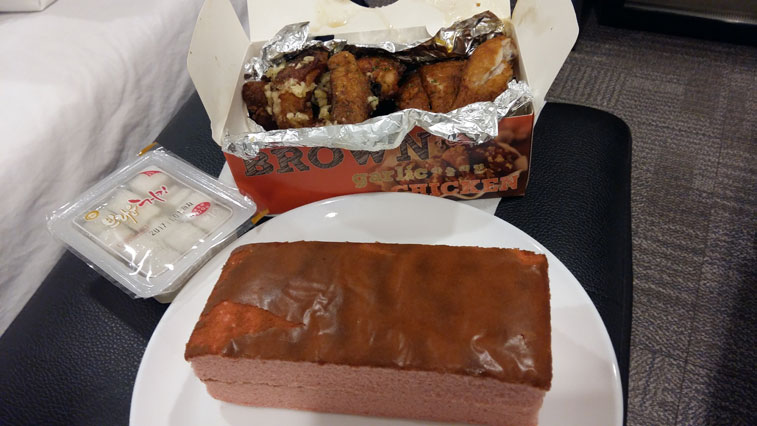 We've finished eating and our tummy was happy!
We have the energy we needed to face our luggages! Fixing our luggages was a lot of work since we have to make sure that it didn't weigh more than our baggage allowance.
After a while, we made it happen and finally sleep!
—
Day 1: TRAVEL GUIDE: 6 DAYS AND 5 NIGHTS IN SEOUL KOREA
Day 2: SM TOWN DANCE WORKSHOP + KPOP STAR ROAD
Day 4: VISIT HISTORICAL PLACES, SHOP AT LOTTE MART AND HIKE AT NAMSAN TOWER
Day 5: PETITE FRANCE & NAMI ISLAND