Merry Christmas, Everyone!  🙂 🎄 I hope you enjoyed the Christmas celebration with your family and loved ones despite the constraints brought about by the pandemic.
For us, we've spent a simple "Noche Buena" at our house, with just us three – my mom, my dad, and I, just like we always do. We've also just ordered foods from Amber so it will be portioned for three persons to avoid food waste. And took a family photo to be inserted on our photo album.
Side note: Three hours before the clock strikes midnight, we heard a slight explosion on the outside post and our houses went on black out, it was the first time that we've experienced a black out just before Christmas day! It was so stressful like all I am thinking was the food on our fridge that might got spoiled if the electricity will not come back sooner and how we will be able to sleep since we were just sharing an UNTITLED 2017 mini fan and was lit by an iKON lightstick and a desk lamp which was operated by a battery and a power bank.
Although, thank God, the electricity returned 30 minutes before midnight. We were able to hear the Christmas mass on television. It was Indeed an eventful Christmas eve! hihi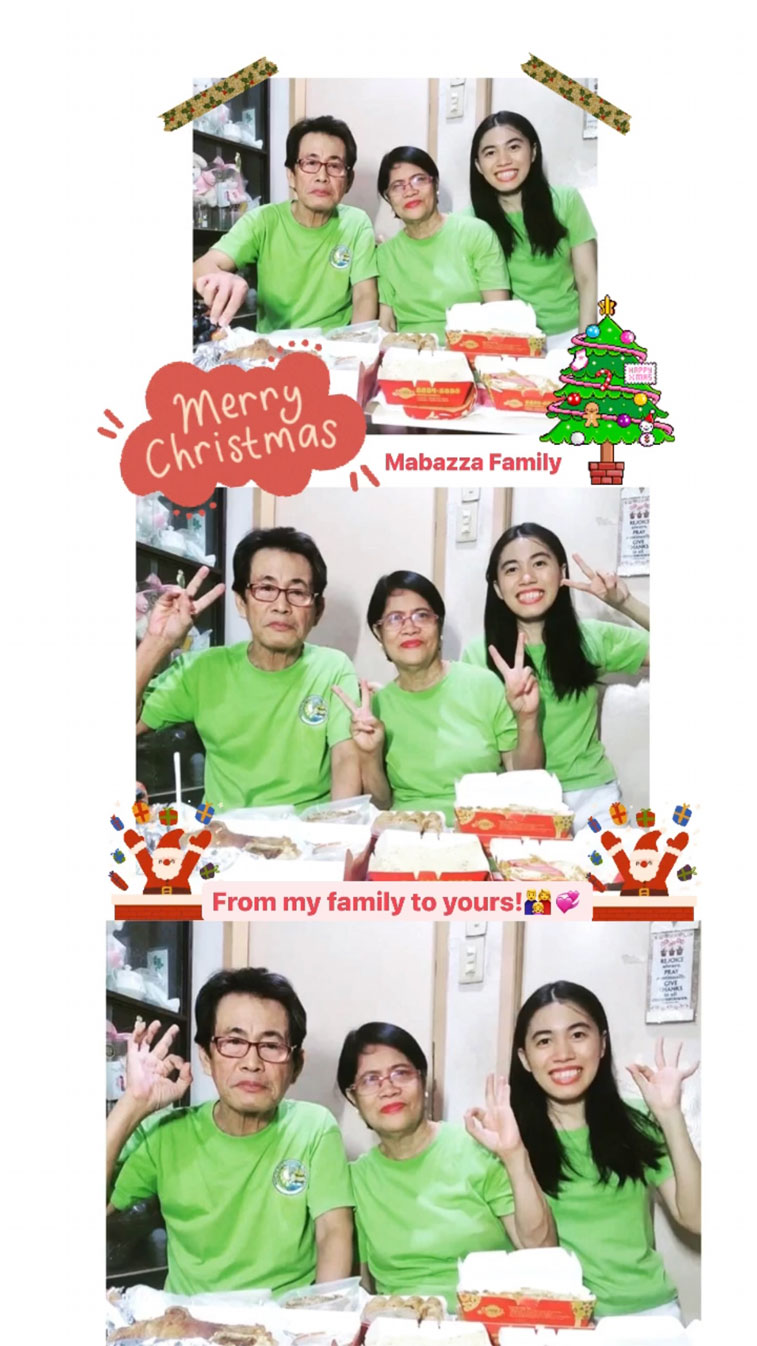 Christmas Celebration under the New Normal
It's Christmas Day!
Usually on Christmas day, the whole family gathers for a reunion but since it was not possible this year, only us and my cousins (who lives next door) spent the day sharing foods, gifts, stories, and laughter.
It was a simple celebration with a merry party set up and we made the most out of it! We were grateful that we were able to celebrate Christmas healthily and happily, and that's all that matters! 🥰