Taiwan was one of the Asian countries that I wanted to visit because I was a fan of these Taiwanese dramas — Meteor Garden, Devil Beside You, My MVP Valentine, and Frog Prince. Have you watched any of those dramas?
Also, I was a fan of the group 5566 back in high school. I like their songs the same way I like F4! Haha
So, when we learned that the Philippines was granted an exemption for Taiwan visa, we booked our Taiwan flight right away when there was a seat sale in Airasia.
TAIWAN VISA-FREE ENTRY: WHAT TO DO?
Our departure was at 11:15pm, it was late so we slept throughout the flight. By the time the pilot announced that we were already near to land, we asked the flight stewardess for the immigration form because we will be needing it at the immigration in Taoyuan International Airport.
If it's your first time to travel outside your country, the immigration form served as your record on the country you will visit. In this case – Taiwan. Here's how you fill it up.
Taiwan Immigration Form
Just fill in all the needed information (i.e name, flight details, hotel address, etc.).
On the visa section just check VISA-EXEMPT on the list.
Then on the visa number just write N/A.
After we answered all the needed information, we presented our passport and the form to the Taiwanese immigration officer. Then, we have our picture taken and finger prints recorded. That's it. The process was really simple. It's like the normal process when you enter a non-visa country. 🙂
We got our luggage and proceeded to the nearest money exchange counter to have our Philippine money changed to Taiwan dollar.
Money Exchange Tip
Always check the Philippine bank exchange rate / any local exchange rate counter over airport exchange rate before your trip.
Compare rates; and
Have your Philippine money changed to Taiwan dollar on the rates you will most benefit from.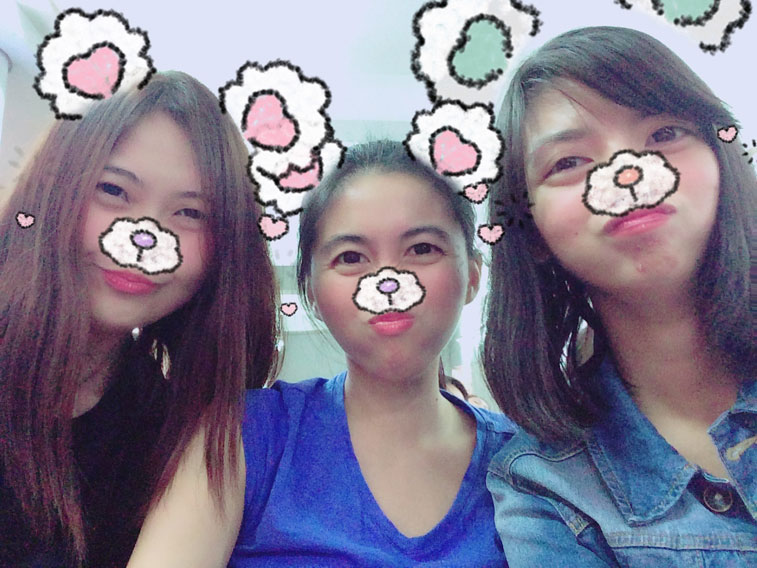 It was predawn when we got out of the airport. Right by the exit, we were welcomed by Mr. Wu, the driver of the private transport we booked from KKday. We were all girls so we've decided to book one for safety reasons. He was really nice – he lets us sleep on the car, and look after us until we got inside our hostel. The only problem I have with it was the cigarette smoke smell of the car. But all was good.
TAIPEI SUNNY HOSTEL
We arrived at the hostel almost 3am. Even though we arrived late, we didn't have a hard time checking in because our key was left inside the mail box outside for us. When we got in, I find the ambiance of the hostel homey and cozy.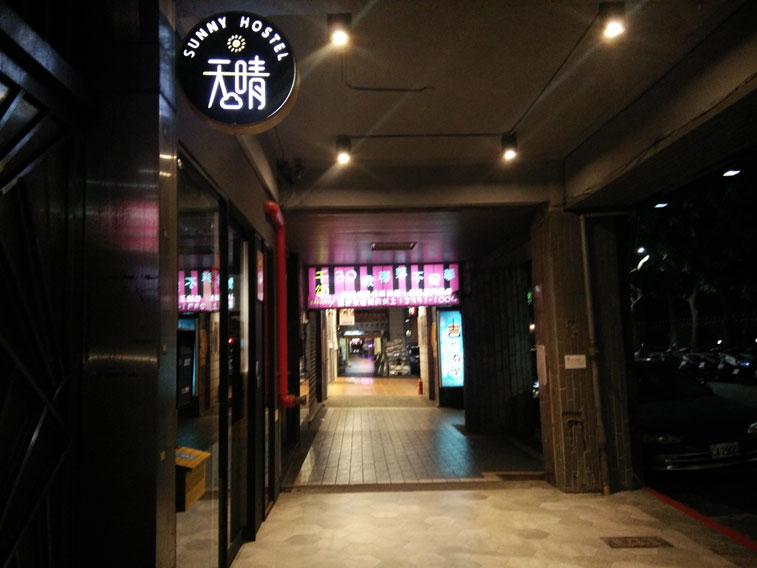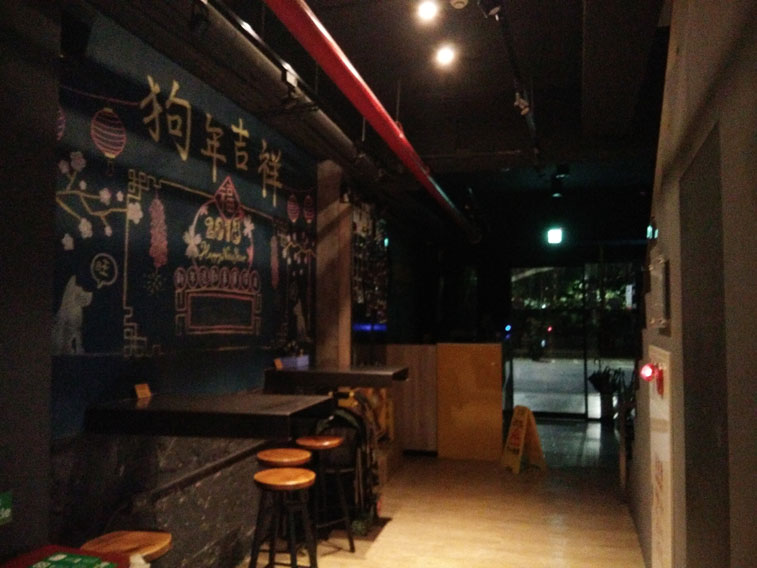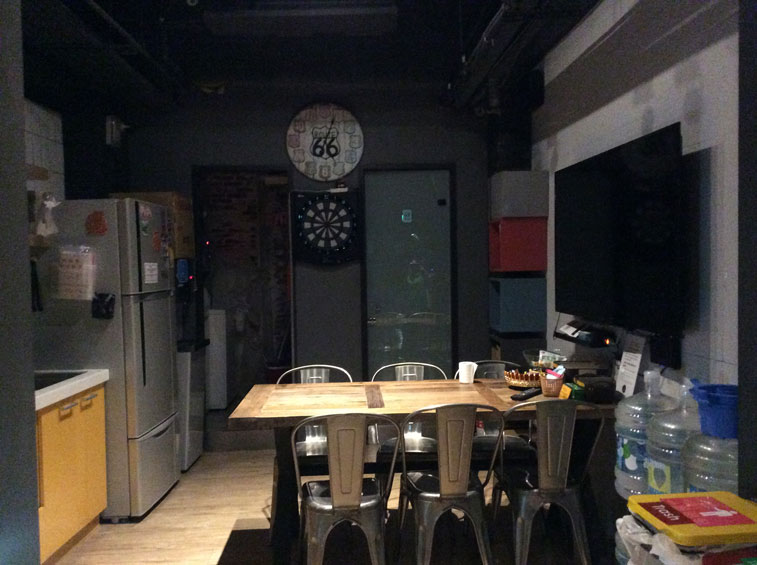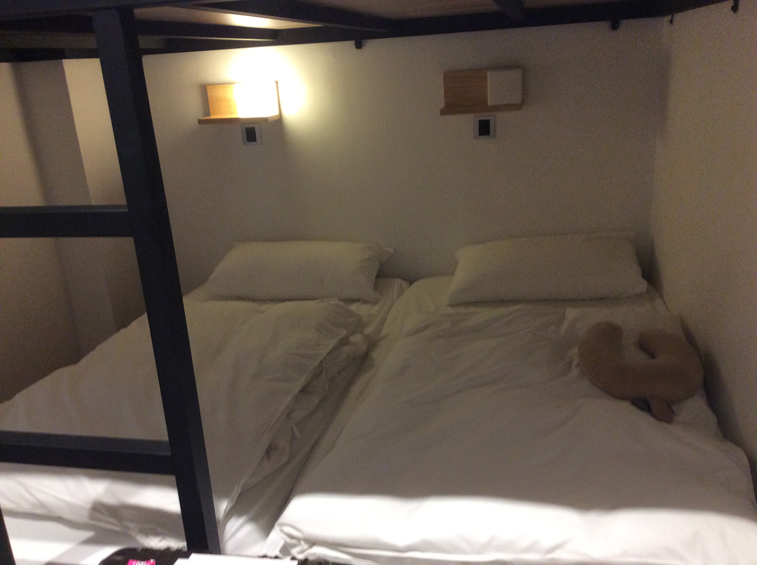 The Room
The room was actually small than I expected. It was so small that we can't open our luggages altogether to fix our things. The bed was occupying so much space. I think the designer gave so much attention on the "resting part of the room" so it was like that.
There's also only one pillow for each bunk bed. I don't know why but I find it unusual. I usually got 2 pillows on the hostels I'm staying at before on my trips but perhaps we just need to ask/request for it. We didn't bother asking though. Instead, we just got the pillows at the top bed of the bunk bed.
The bed and the pillows were so soft, that you can sleep well at night. One thing I love about the room was that it has a lot of sockets. We don't need to race just to get our camera / phone charged.
I also love their restroom, it's so clean! Good job!
Oh, there was also one thing that I find weird. The TV was placed so high that only people on the bunk bed top can watch. I don't know why it was placed that way.
The only thing that I didn't like was that we have a noisy neighbor. Imagine the loud voice we had to hear at night just right before we go to sleep. 🙁
The Staff
The staff was really friendly and accommodating. They initiate assisting us on our itinerary for the day. They plot out the directions and gave us map for us to easily find the place that we wanted to visit. We didn't rent a pocket wifi for this trip so their advice was really appreciated. They were also very helpful. They help us carry our luggage down when we checked out. Our room was on the second floor and the hotel don't have an elevator so it was hard for us to carry it but they insist to do it. That was really nice of them.
The staff also cleans our room everyday, which was good! 🙂
The Location
The location of the hotel was very convenient. It was just two blocks away from the NTU Subway Station and convenient store. There's also a Peace Park in front which was very beautiful. I'll give you a glimpse of it on our second day tour.
Taipei Sunny Hostel Grade: 9.2 / 10
GETTING EASY CARD
We bought the Easy Card inside the NTU subway station for 100 NTD and loaded it with 850 NTD for the entire trip. We used the easy card for the transportation and for the food (bought in convenient store).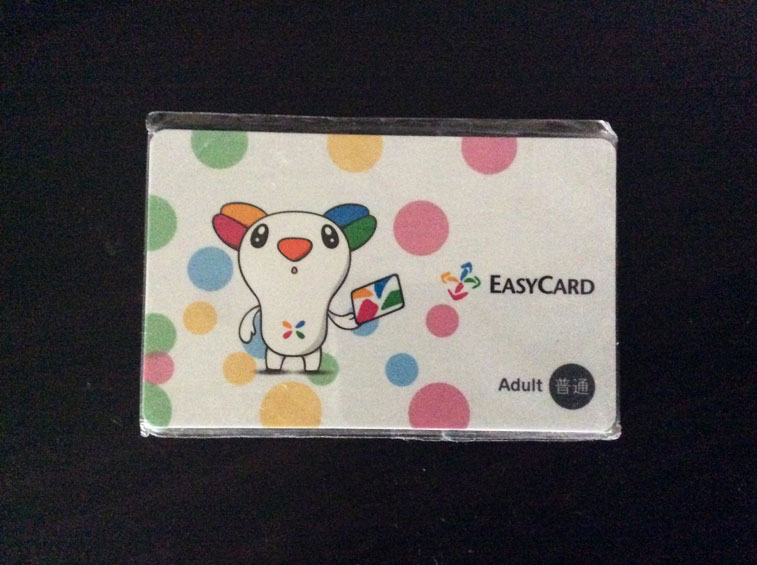 DAY 1 ITINERARY
Taipei 101 Mall
Our first itinerary was Taipei 101 Mall, formerly known as the Taipei World Financial Center, Taipei 101 was once classified as the "world's tallest building" in 2004 until the completion of Burj Khalifa in Dubai in 2010. It still holds the highest award as the tallest and largest green building in the world according to LEED (Leadership in Energy and Environmental Design).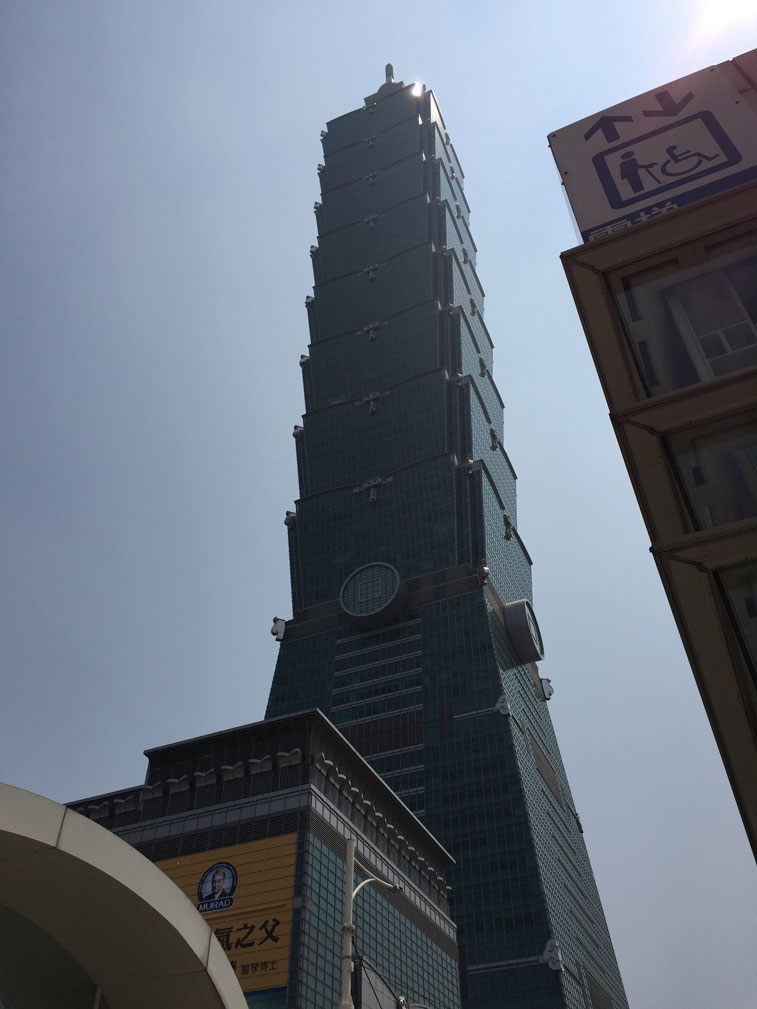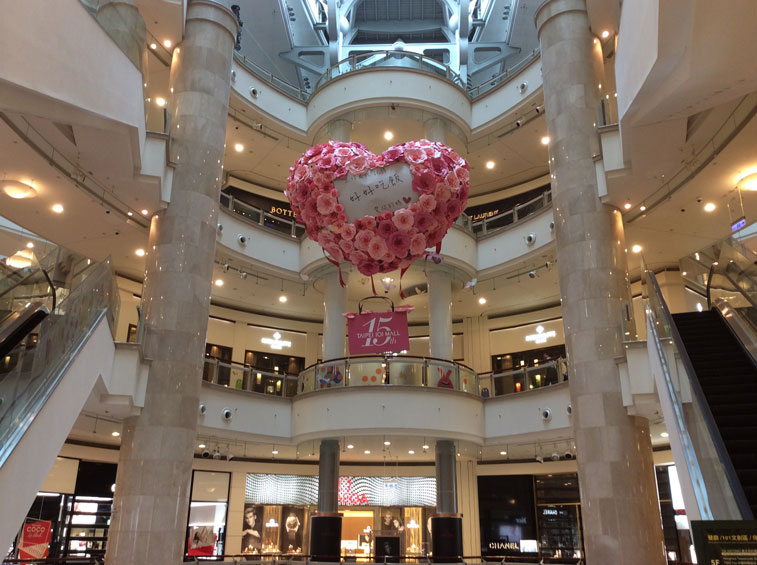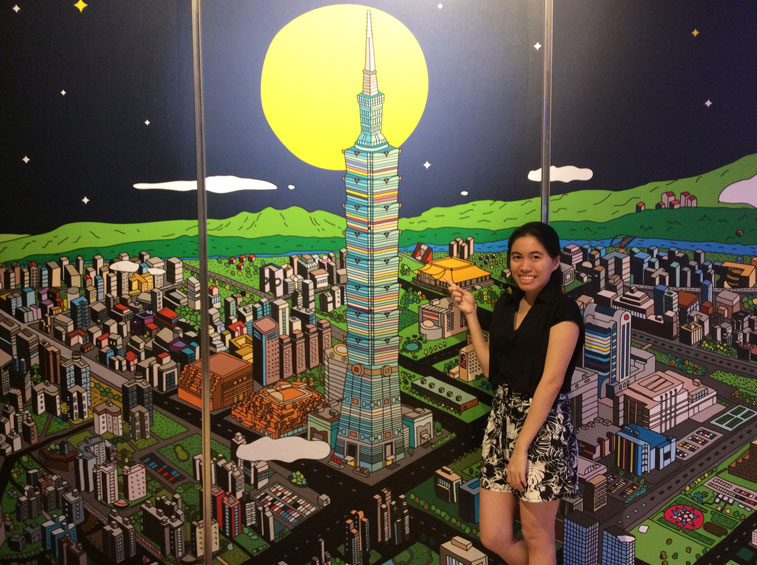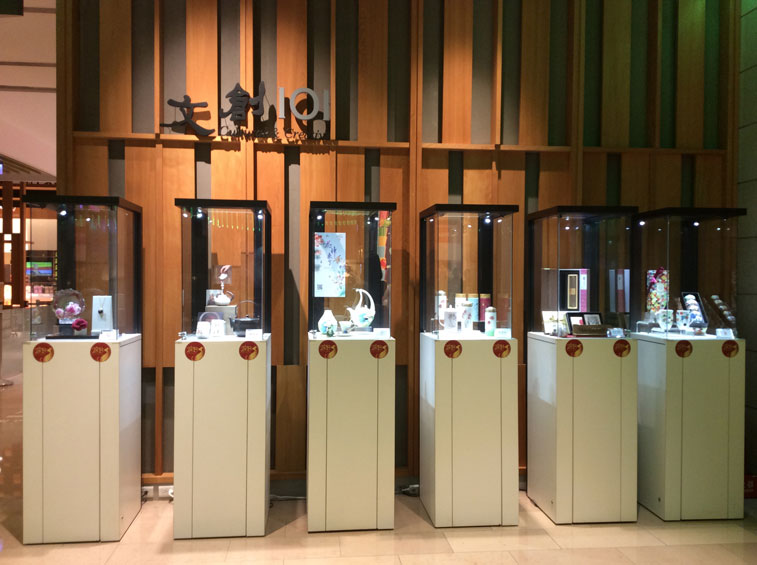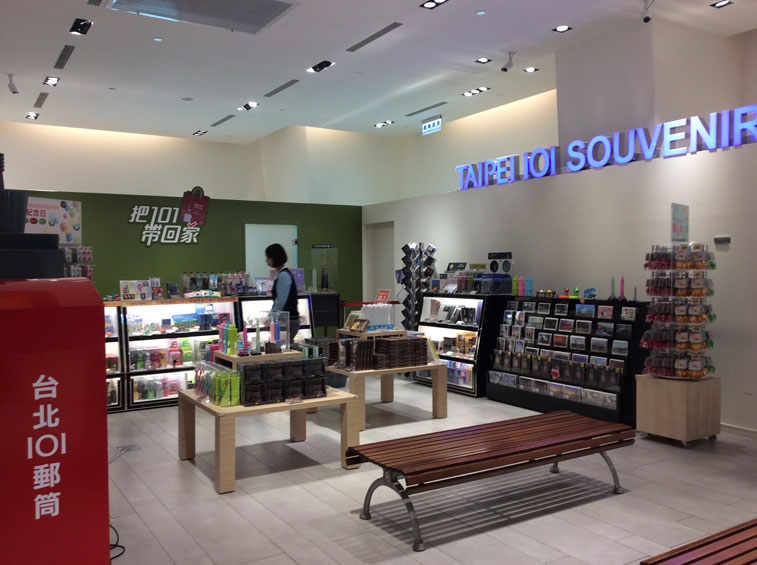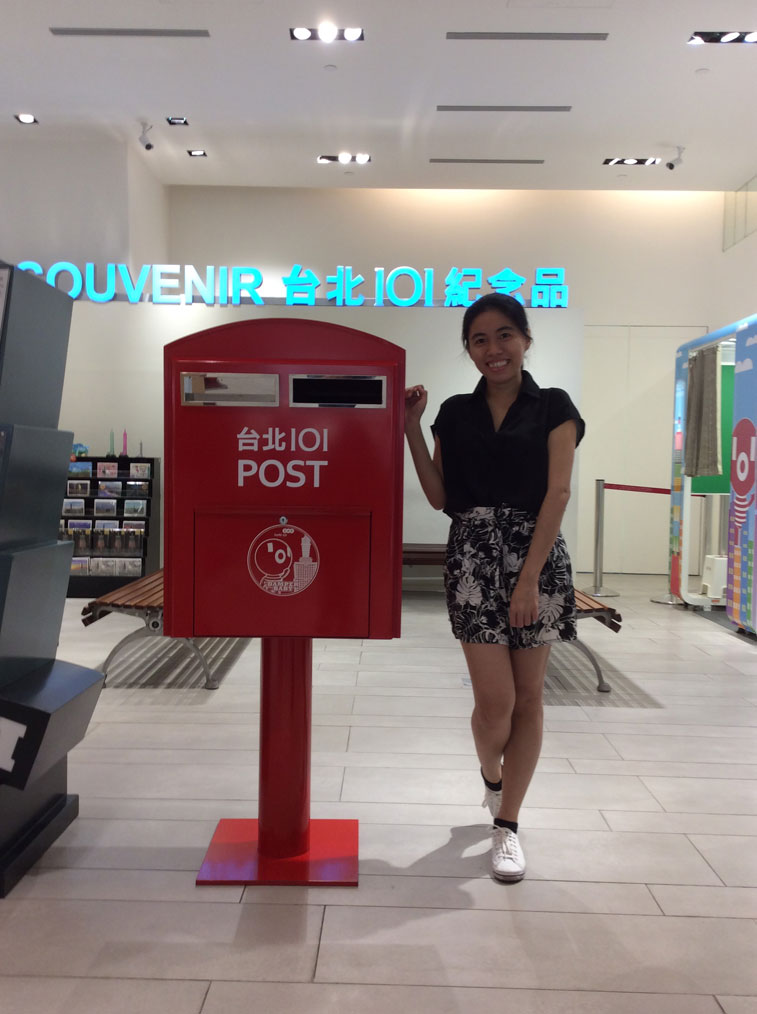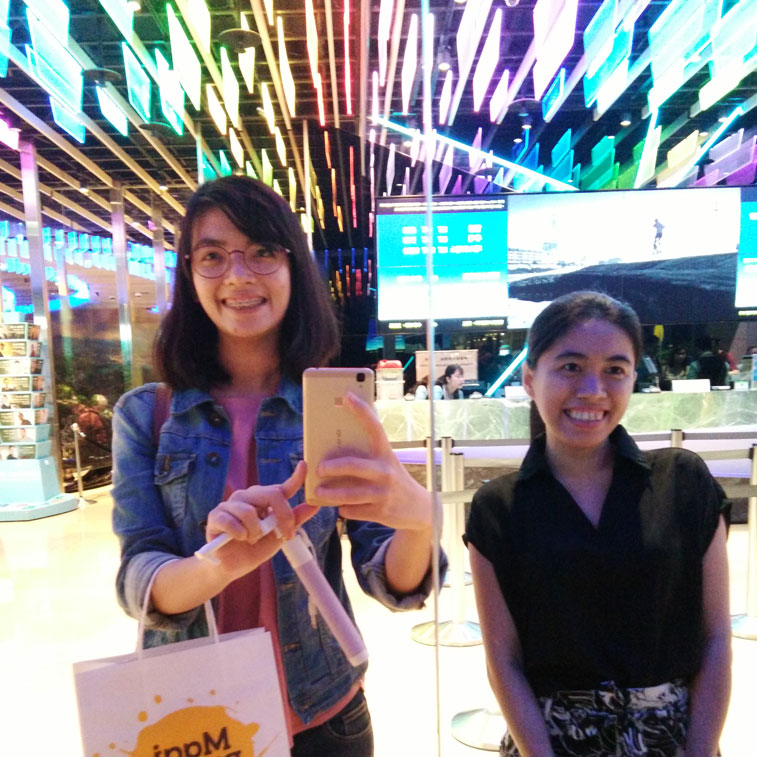 Taipei Maokong
Our next stop was Maokong. Maokong was a village located at the top of the mountain. It was famous for its variety of tea houses and breathtaking view.
The best way to reach Maokong was to take Maokong Gondola, a scenic crystal cable car up the mountain. Prices of Gondola varies depending on your desired station. There were three station in Maokong — Taipei Zoo Station , Taipei Zoo South (70 NTD), Zhinan Temple (70, 100 NTD), and Maokong (70, 100, 120 NTD). I really don't know how much we paid because we used our Easy Money card, there was a 20% discount if we use the card. Also, children under 6 years old can travel for free if accompanied by paying adults.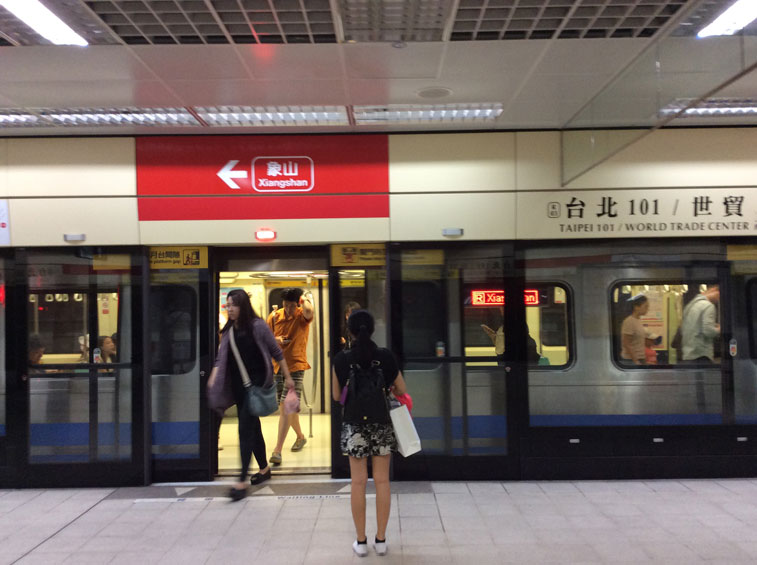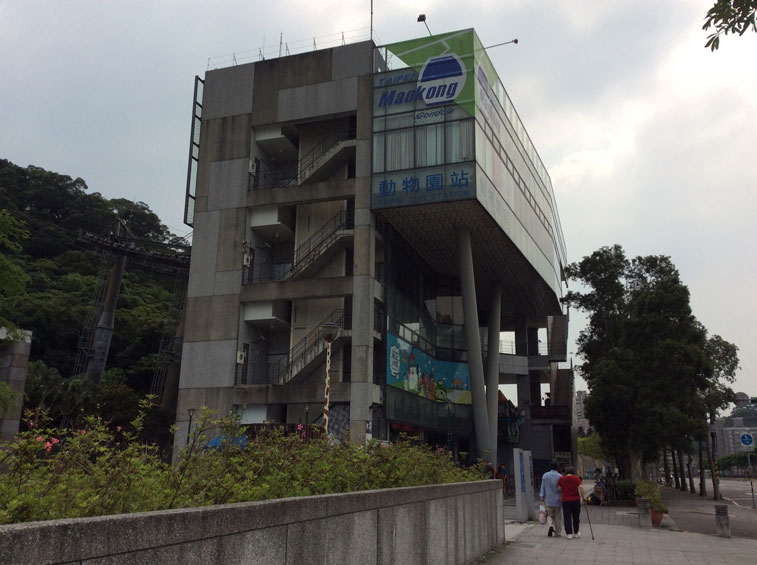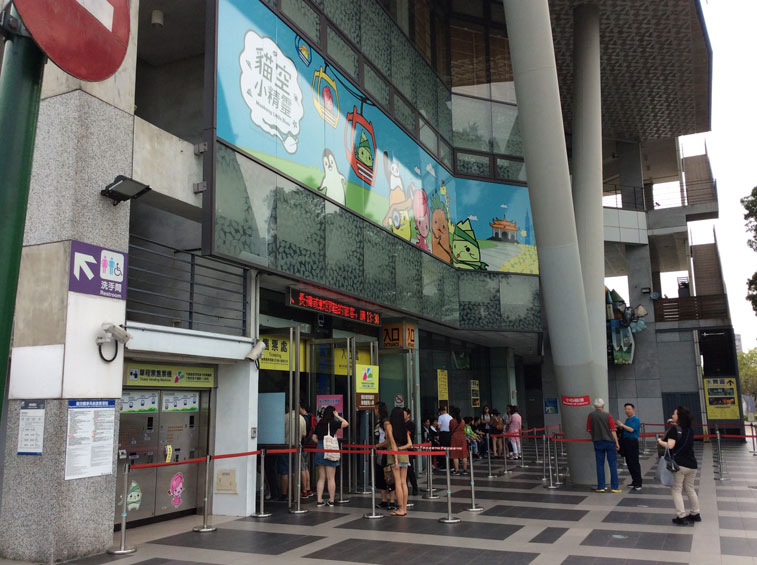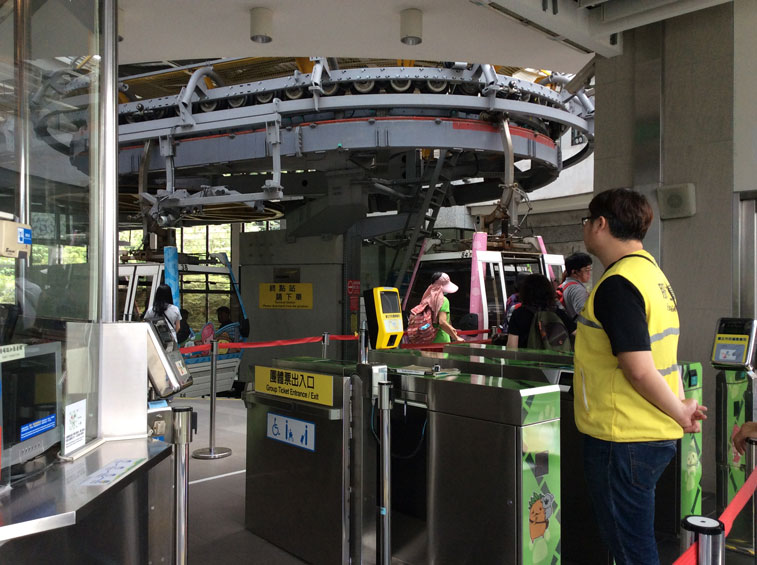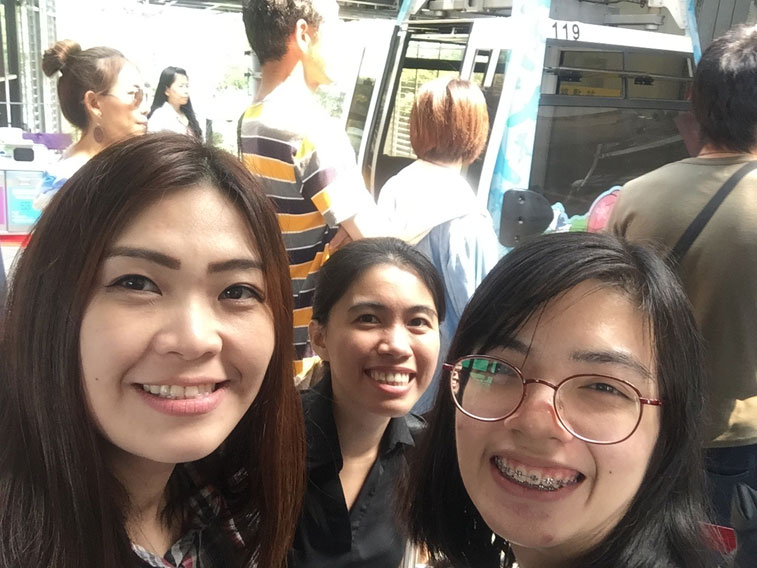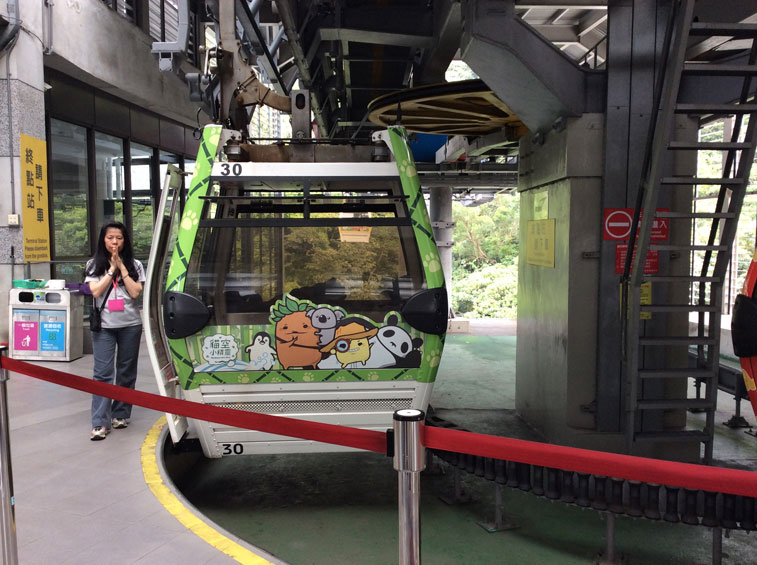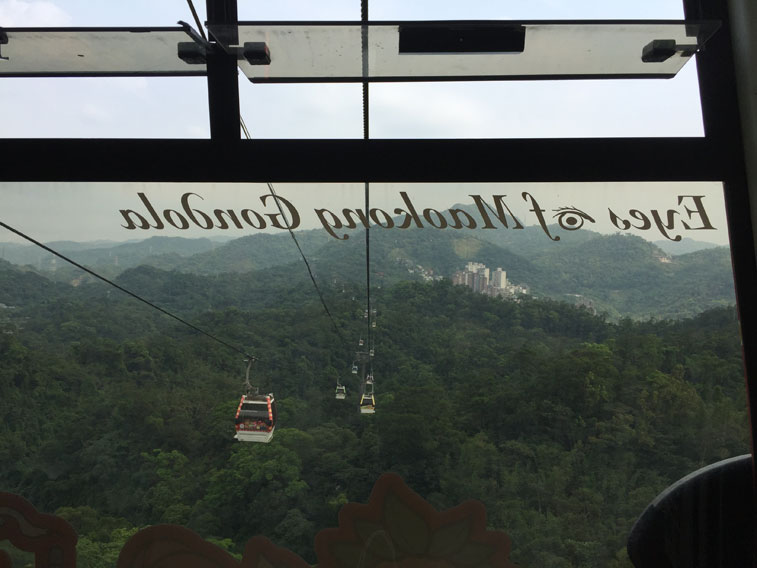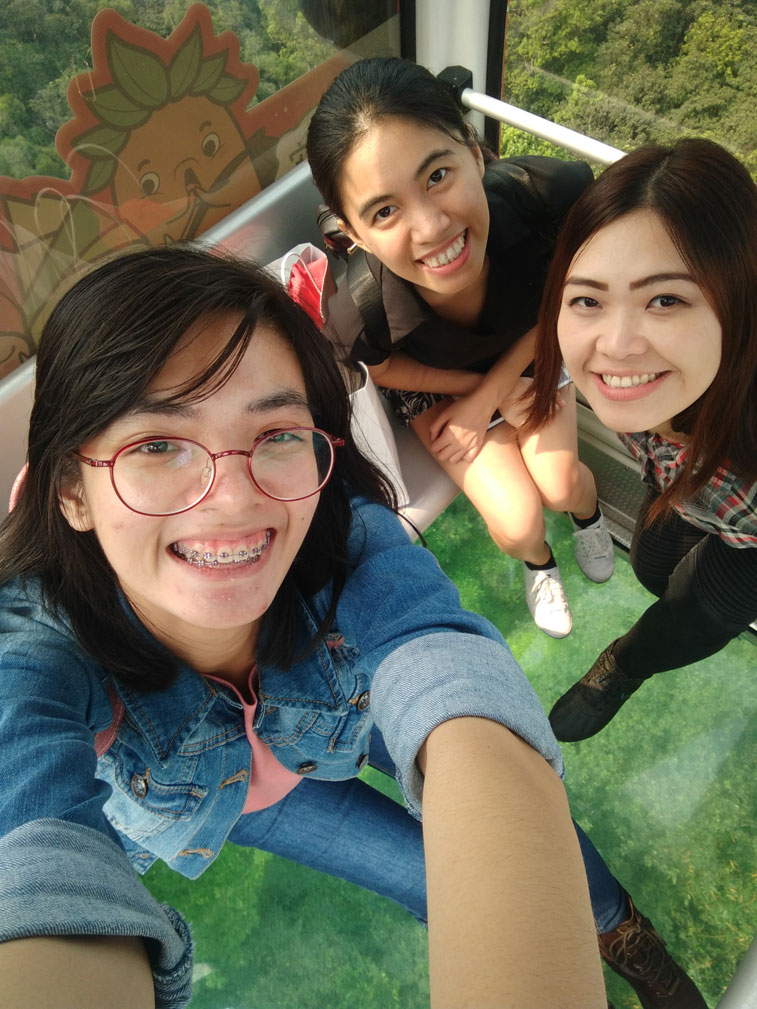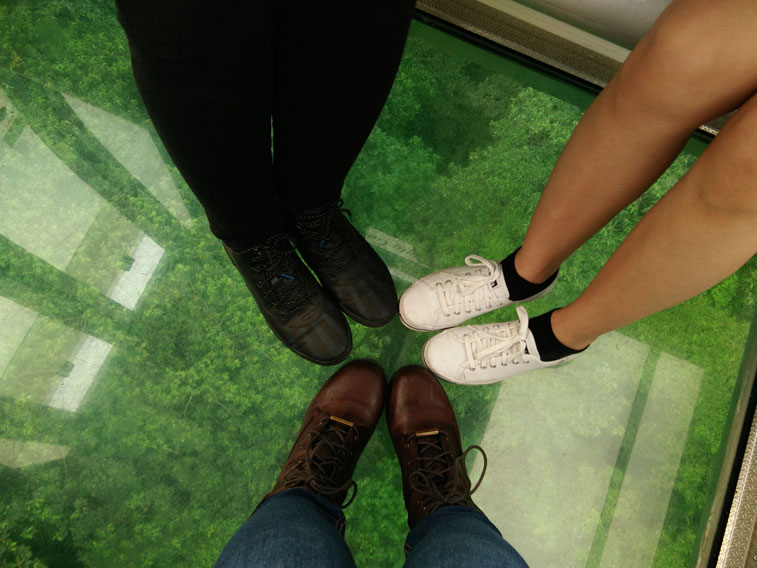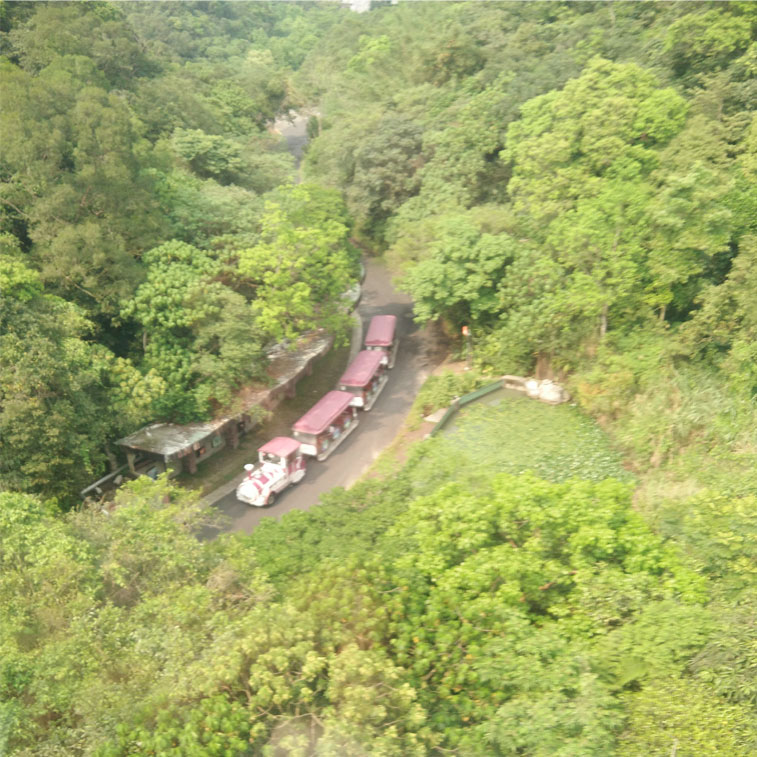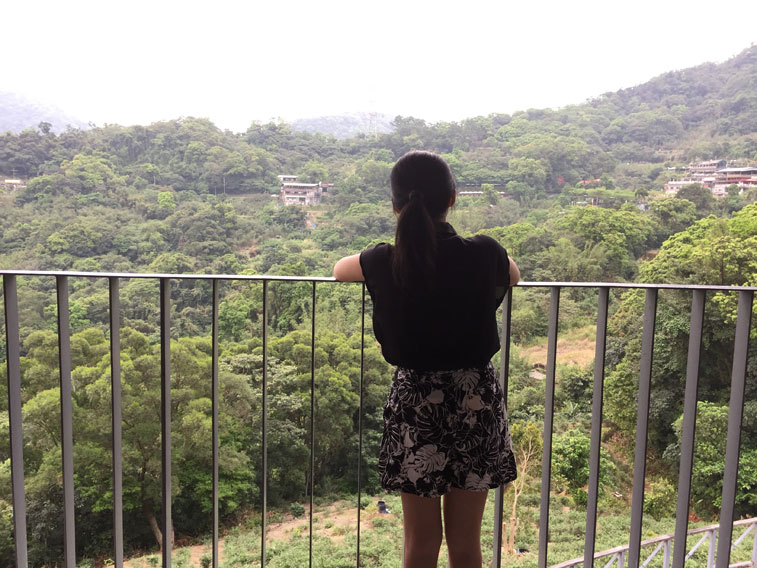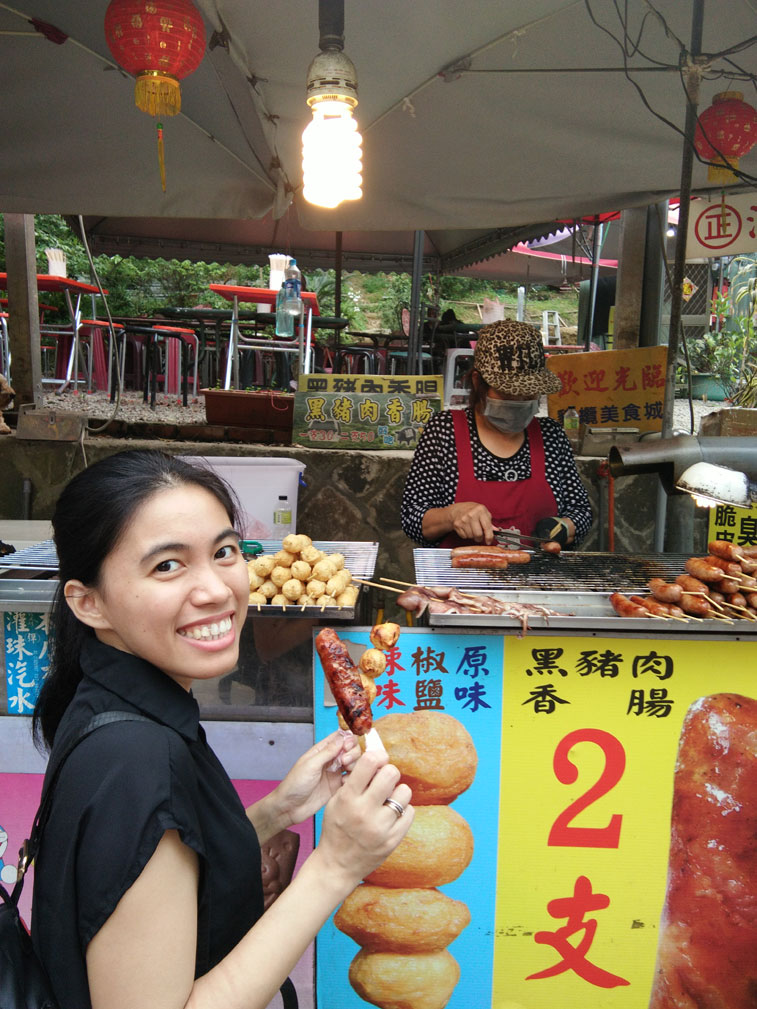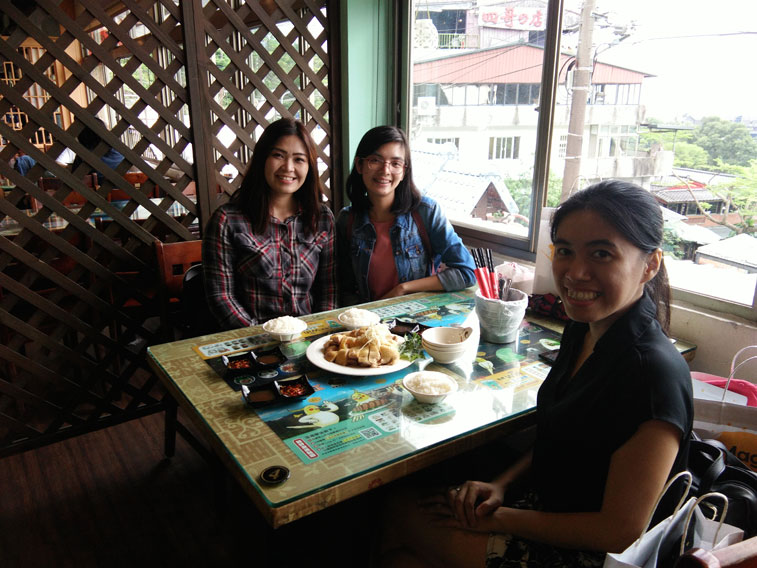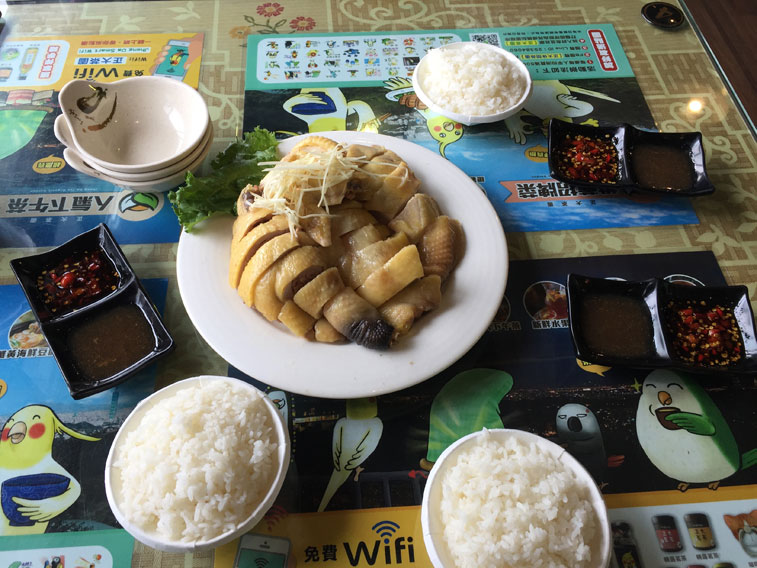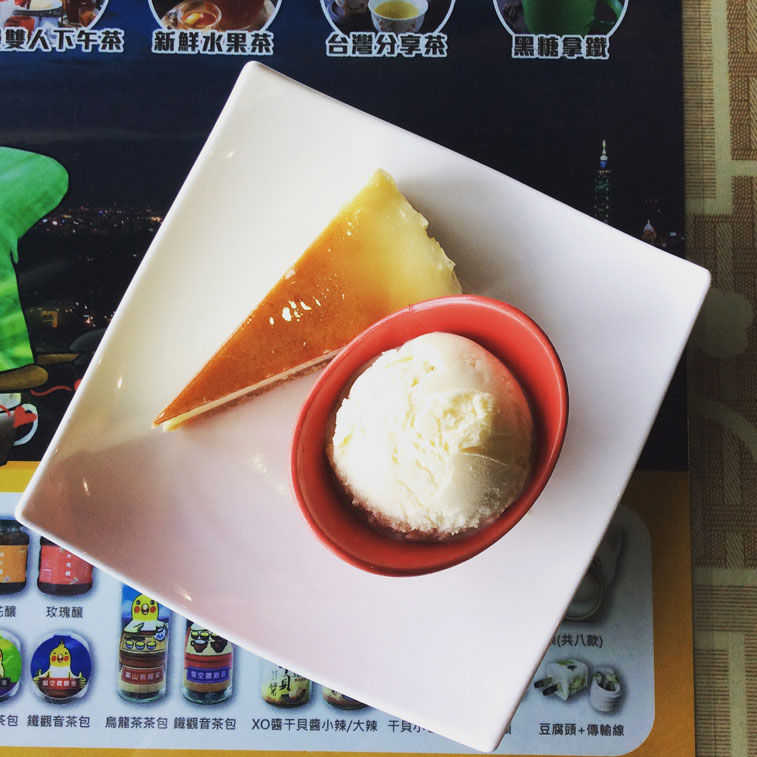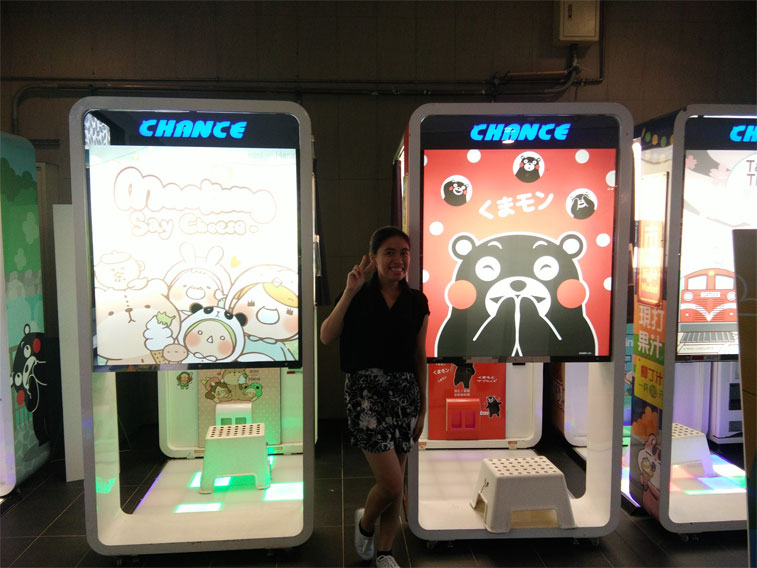 Come Back Home
We ended our first day tour eating ice cream at the hostel. Oh! I saw this EXO Pepero on 7 eleven but only bought Chanyeol because you know "Bias". Haha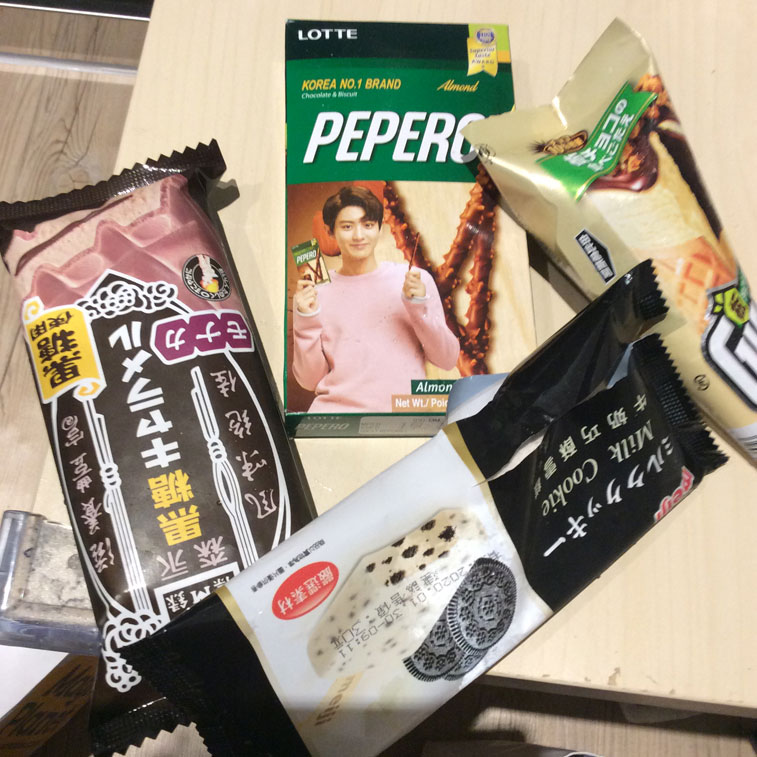 Note: Some of the photos were owned by Angel and ate Paola.
——-
Taiwan Trip Day 2: Exploring Yehliu, Shifen and Jiufen
Taiwan Trip Day 3: Daan Forest Park, Din Tai Fung, and Kinokuniya