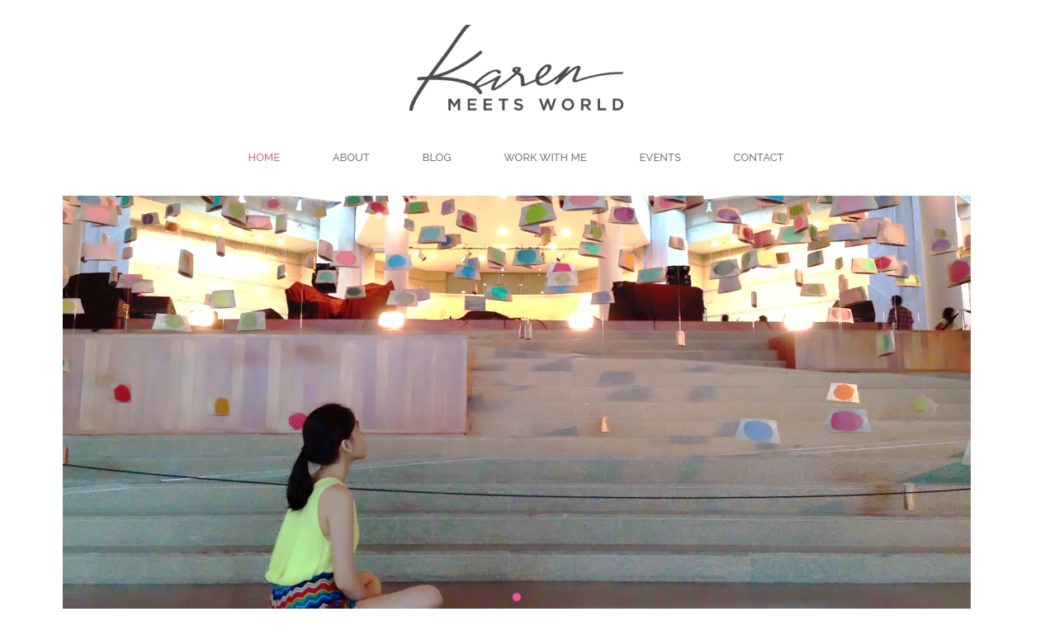 Oh hello, Welcome to my new home!
I told you, I'm going to make this launch happen this year! #BraverGoals2016Achieved  Come in, Come in! Make yourself at home, take a look around, and enjoy the food beside you. 🙂  
So now, how do you like the new design of Karen Meets World blog? I hope you love it as much as I do! The whole team works hard for my blog makeover for months! 
Karen is Thankful!
I also like to personally take this opportunity to thank my dear friends and coaches who helped me in making this happen!
To Debby Vivo, my blog designer, developer and my friend. Thank you for extending your expertise to me. And for being patient with me on all my requests. I know sometimes I changed my mind on things because every designs online are just so cute and I like to combine everything with my blog. Also, for explaining to me the technical ABCs needed on the development of my blog. I really do appreciate it! 🙂 If you're thinking of redesigning your blog or website. I highly recommend Debby. She guides you throughout the process from design to development!
I'll also extend my gratitude and recommendation to these wonderful people:
To Jeffrey Ognita, my logo designer and my friend, you came midway of this project and rescue me when some of the designers I contacted to design my logo bailed out on me. And I couldn't thank you enough for making those calligraphy designs when I feel like I'm losing it.
To Reginald Trias, my logo animator and my friend, if you've seen the animated logo flashing on my social networking sites and my email signature. It's his masterpiece. Isn't it wonderful? Thank you for making it on the day of my launch!
To Martine de Luna, my blog coach / mentor, thank you for guiding us with every step of our blogging journey. Your tips and blogging manual has helped me structure this blog well. If it's not for your help and motivation I will not take this blog to the next level. I'm really grateful to you.
To Arriane Serafico, my goal setting coach, thank you for pushing me to work on my #bravergoal project this year. Your bravergoals lessons and exercises made me realize that even though I'm not the most talented writer in the blogosphere — my entries might have grammatical or spelling errors, I can still make it and improve myself along the way — the most important thing was that I act on my goal, I focus on my why and I'm willing to work hard for it. You helped me believe in myself! Thank you 🙂
Now that I'm back. I'm ready to start a new chapter with you my dear readers! I promise you can expect new contents every month — travels, explorations, discoveries, interests and lessons as I chase my dreams.
Stay tuned!